I saw this little guy struggling helplessly on his back in the water.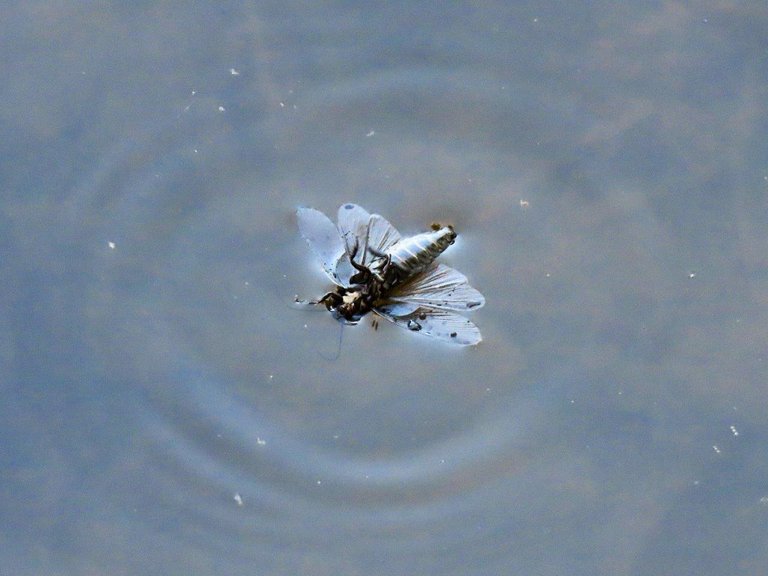 Oh yes, this was no ordinary bug and it needed to be saved.
Watch the video at the end of the post.
Whenever one is outside in nature on a very hot day, one needs certain signals to alert one to the dangers of harmful UV rays by the blazing sun.
At first sight the bug looked vaguely familiar and I just knew that upside down in the water like that he had no chance against the burning sun. Either the sun, or a fish would get him and so I had to help him.
So come and see.
The day was sitting at a hot 26C and the mountains had a hazy color. Anything above 30C makes the mountains grow paler with almost a light grey color.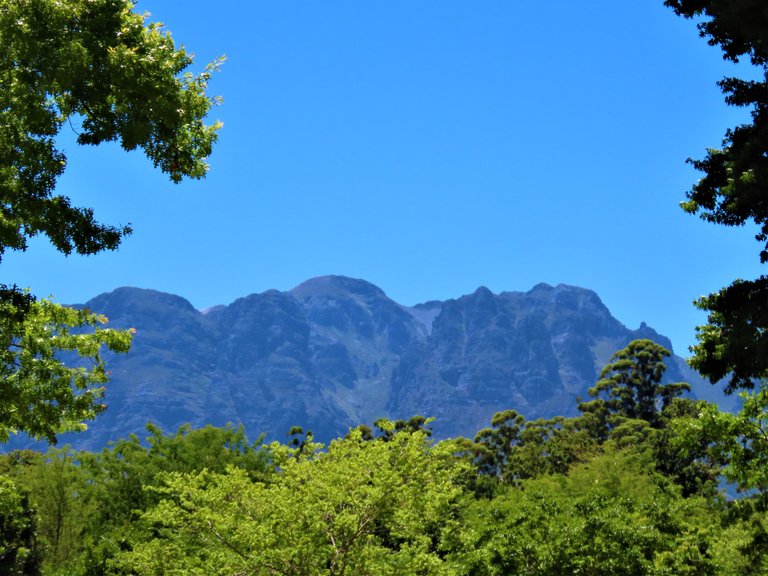 I grabbed a long grass root and carefully held it out to the victim and at the same time took the photos with my other hand.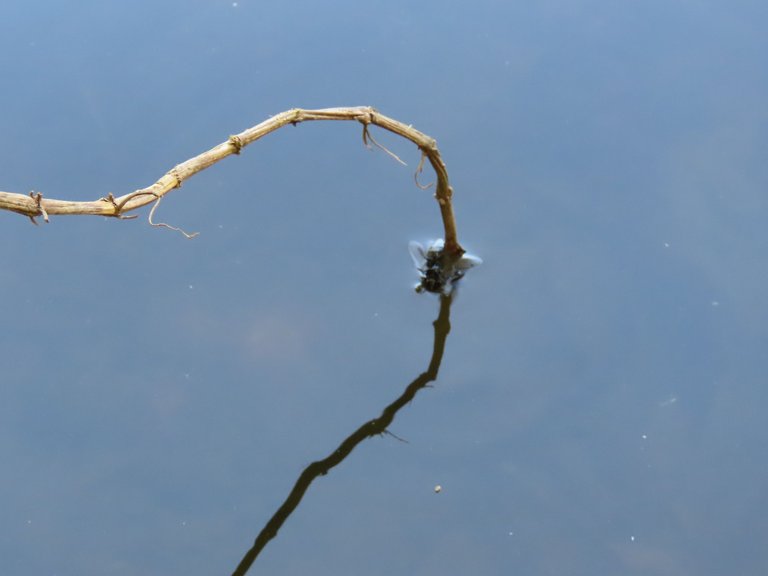 Thankfully the little guy grabbed onto the root and we were making progress.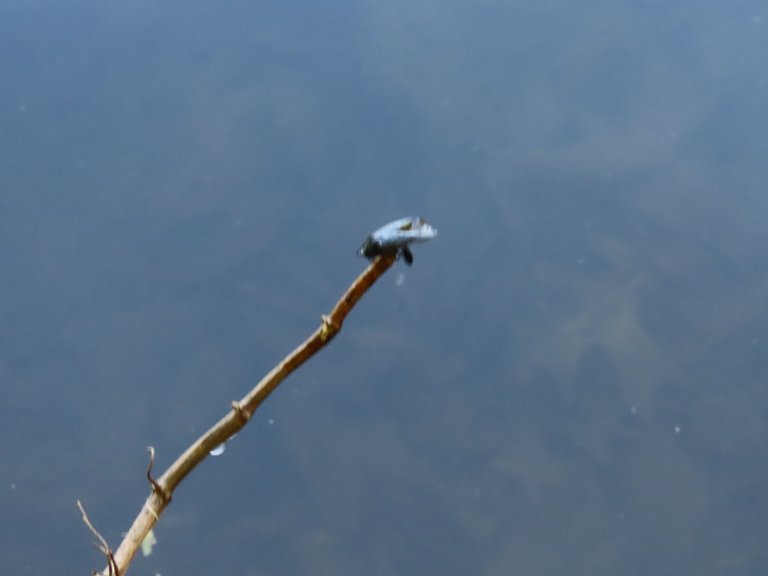 Slowly I raised him out of the water and I noticed that he was not wearing a life jacket :)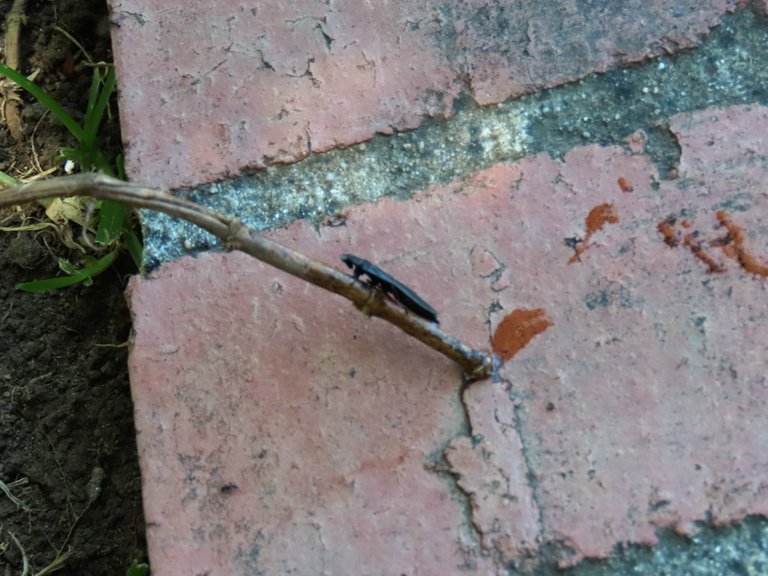 Plonk! He was on dry land, or a dry brick if you will and he scampered off without as much as a thank you.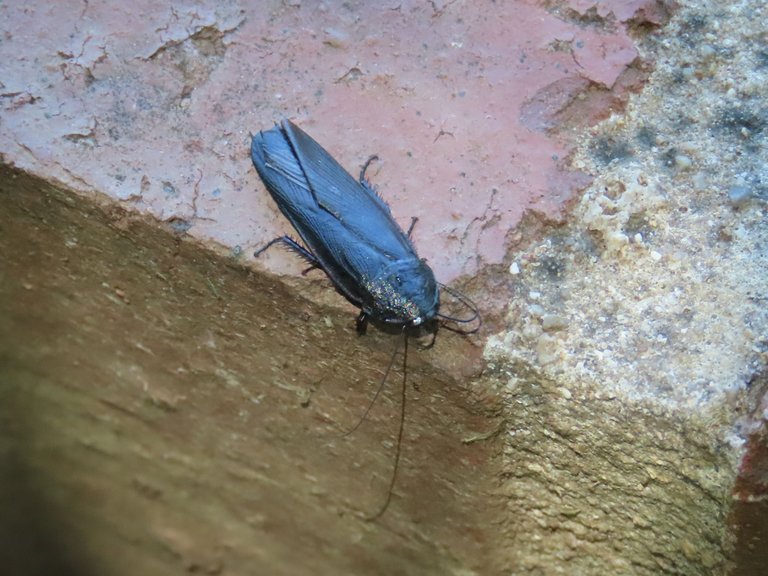 It was his wings that gave his identity away, as those are the wings of the Cicada family and they are constantly on song on the very hot days.
They are the loudest insects on earth and they have an organ under each wing. If you don't believe me then watch this.
So, this saved cicada will grow up and he will make music for a long time to come.
I had to use this video to show you the miracle of this bug and I hope that you have enjoyed this post.
And That's All Friends.
Photos by Zac Smith-All Rights Reserved.
Camera: Canon Powershot SX70HS Bridge camera.
Thank you kindly for supporting a post on behalf of @papilloncharity