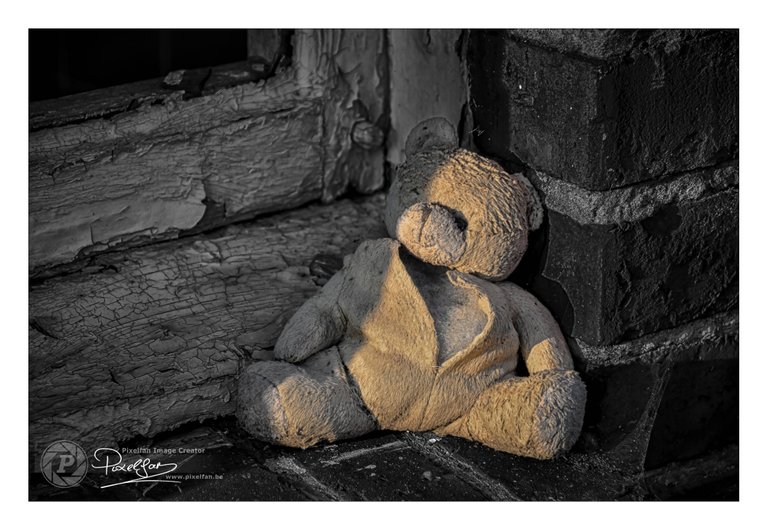 ---
Well, apparently it wasn't that hard to guess which story my previous post reminded of. Not for @traciyork anyway.
But yes, a witch who knows a book by Stephen King ... logical really. 😉
Anyway, in the photo in my previous post you see a church in the distance. And who says church, also says village... which of course I had to visit.
Now I don't know if the inhabitants of this village, if any, have read the same book, but the only living soul I encountered was...this teddy bear. He was sitting there enjoying the last rays of the sun, but he didn't seem very healthy to me 😱
---
You liked this post?
Right you are 😉
Just follow me here to make sure you don't miss any new work. As you can see below, you will be in good company... my 3 skinny friends are waiting for you 😉


BTW: I will not ask you to upvote my posts… deep down inside you know you have to 😉
Curious to see my other work?
Although I spend most of my time here, you can also find me in other places… just take your pick…