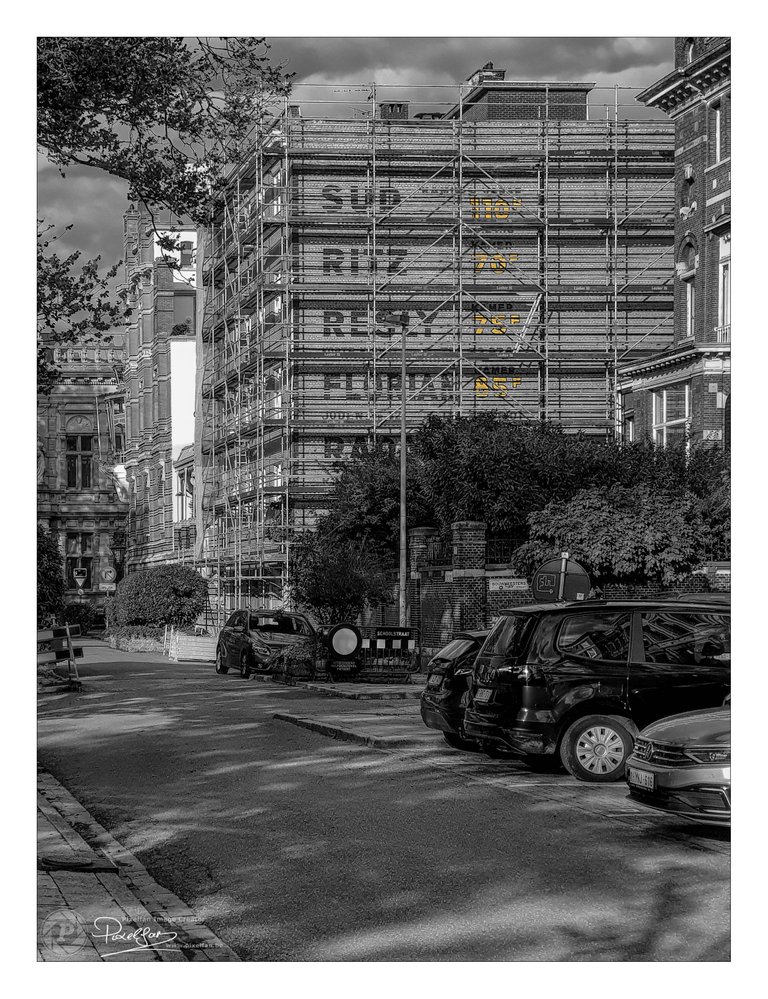 ---
Last month I took this photo with my phone during my daily walk with the dog.
Ok, I won't win a beauty prize with it, but it's more about the story (and the reason for the title) than the quality of the photo...
The building in the photo, which is clearly under renovation, is actually a hotel. Well, hotel might not be the right word as it's more like a place where you can book a room by the hour... if you know what I mean 😉
That hotel has been known for that for as long as I've lived here, and that's more than 50 years.
But in recent years, and after some forced closures by the police, the management has decided to go on a more "legal" tour and promote the hotel as a tourist hotel.
Part of this rebranding is a complete makeover of the outside…
What they couldn't have known, or were forgotten, was that after the first works on the facade, the original murals would reappear...
So, from top to bottom, the names and prices of the different hotels where you used to go for ... well, fill it in yourself. 😊
I myself see these paintings for the first time, they are that old already. But when I translate those prices (in yellow) into current prices, 110 Belgian Francs is about 3€... I wonder if these were also hourly prices back then.
And now I'm curious what the tourists think of their accommodation today 😂
---
You liked this post?
Right you are 😉
Just follow me here to make sure you don't miss any new work. As you can see below, you will be in good company... my 3 skinny friends are waiting for you 😉


BTW: I will not ask you to upvote my posts… deep down inside you know you have to 😉
Curious to see my other work?
Although I spend most of my time here, you can also find me in other places… just take your pick…