🟢English🔵 - 🔴Español🟡
Hello Hivers, I hope you are having a great start to the week, in today's post, I continue with a section that although it was difficult for me to resume and perform, I hope you are enjoying it as much as I enjoy it at write them.
Holaa Hivers, espero que estén teniendo un gran inicio de semana, en el post de hoy, continuo con una sección que aunque se me hizo complicada retomar y realizar, espero la estén disfrutando tanto como yo la disfruto al escribirlas.
❌❌❌❌❌❌❌❌❌❌❌❌❌❌❌❌❌❌❌❌❌❌❌❌❌❌❌❌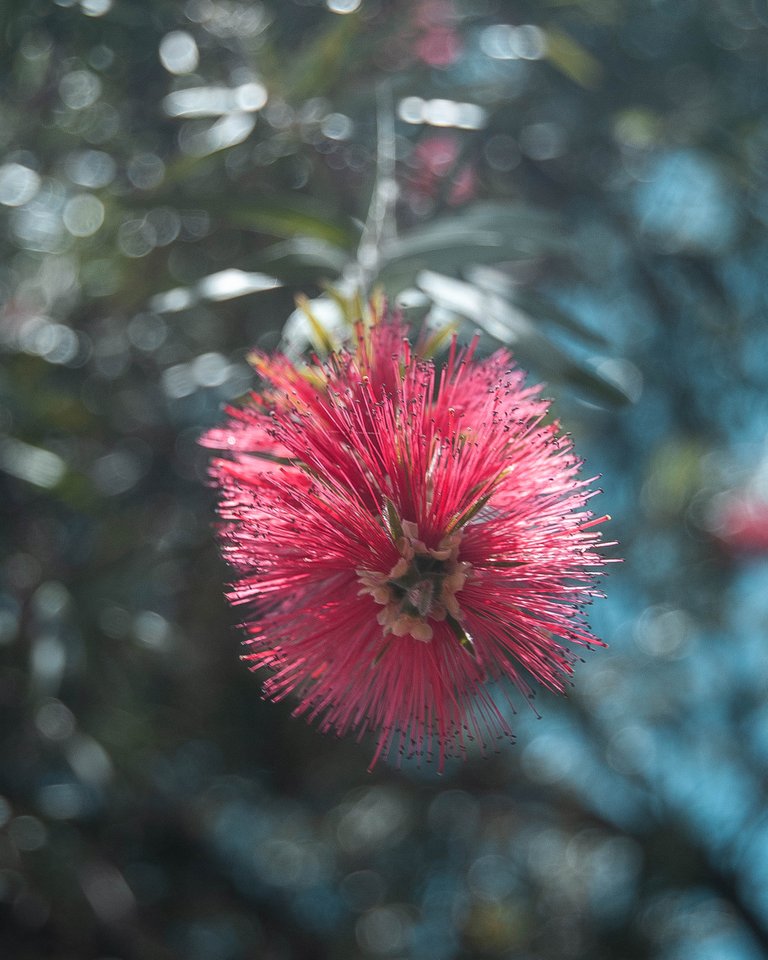 Callistemon Citrinus
Better known as the brush tree or red broom, is a species of shrub of the Myrtaceae family, which comes from the states of Queensland, New South Wales and Victoria in Australia, it is regularly found near rocky streams and in the swamps near coasts. In this case I was able to capture it near a ravine located near the entrance of Sabas Nieves to start the journey up the Waraira Repano National Park, which is located very close to the great Cota Mil highway, here in Caracas, an exceptionally beautiful specimen, a needle in the haystack of the great mother nature's creations.
Mejor conocido como árbol del cepillo o escobillón rojo, es una especie de arbusto de la familia Myrtaceae, que proviene de los estados de Queensland, Nueva Gales del Sur y Victoria en Australia, regularmente se encuentran cercanos a quebradas rocosas y en los pantanos cerca de costas. En este caso pude captarla cerca de una quebrada ubicada cerca de la entrada de Sabas Nieves para iniciar el trayecto en la subida del parque nacional Waraira Repano, que se encuentra muy cerca de la gran autopista Cota Mil, aquí en Caracas, espécimen excepcionalmente hermoso, una aguja en el pajar de las creaciones de la gran madre naturaleza.

💻 Edition and Photography 📸
Photos taken with Nikon D40X Camera
Adobe Lightroom Edition
Retouching Adobe Photoshop
💻 Edición y Fotografía 📸
Fotos tomadas con cámara Cámara Nikon D40X
Edición Adobe Lightroom
Retoques Adobe Photoshop