🔴 English 🟡🔵 Español ⚫
Hello Hivers ❗🐝 welcome to a new post, today again I bring you a photo post of an improvised session that I have done again using some elements that I found interesting to be able to capture what I was looking for in this new improvised session, having said this, join me, and let the post begin ❗🐻🚀 📷
Hola Hivers❗🐝 bienvenidos a un nuevo post, hoy nuevamente les traigo un post de fotografía de una sesión improvisada que he realizado nuevamente utilizando algunos elementos que me parecieron interesantes para poder plasmar lo que estaba buscando en esta nueva sesión improvisada, dicho esto acompáñenme ❗y que comience el post ❗🐻🚀📷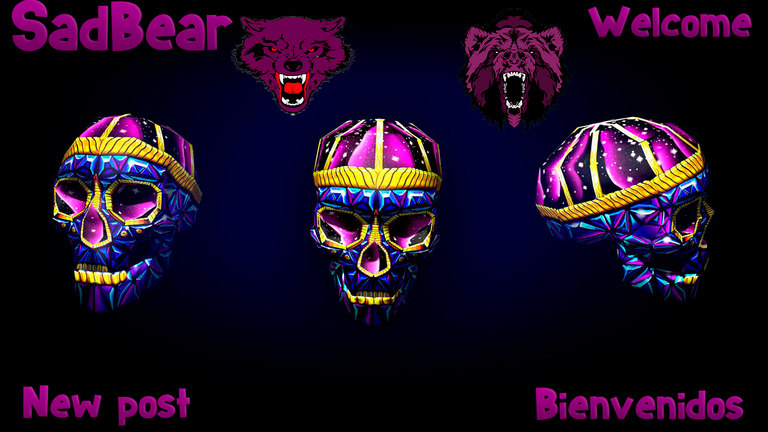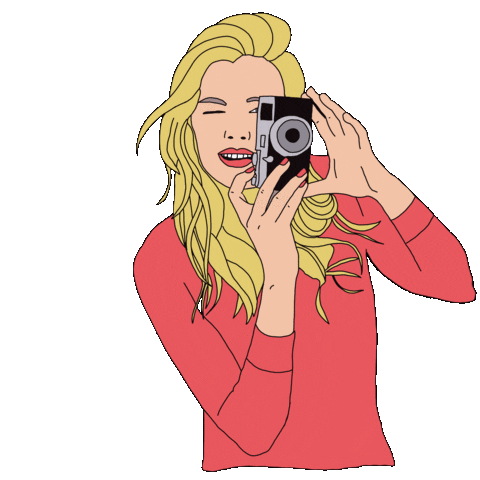 Before starting with this small session, I would like to leave you first this photograph of the monolith of Francia square located in Altamira, city of Caracas in Venezuela, it seemed to me to be a photograph with a good quality since I noticed that these lights were turned on at a certain time in the A city where you can see the colors of the Venezuelan flag , which together with the sky and the surroundings of the square gave an incredible touch to the sculpture and also have given a rather documentary touch to this photograph itself.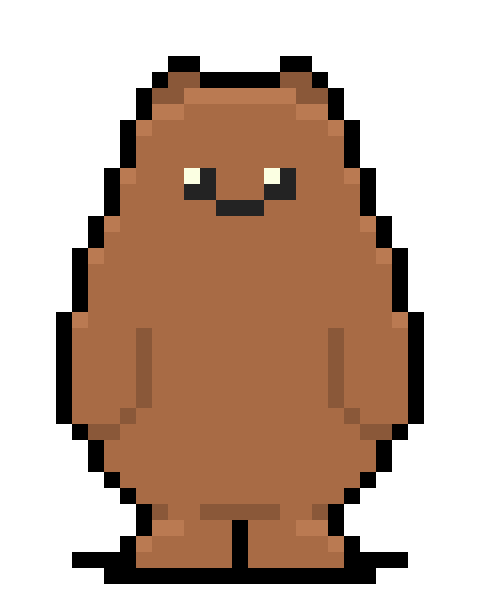 Antes de comenzar con esta pequeña sesión quisiera dejarles primero esta fotografía del monolito de la plaza Francia ubicada en Altamira, ciudad de caracas en Venezuela, me pareció una fotografía con una buena calidad ya que note que dichas luces se encendieron a una hora determinada en la ciudad en donde se pueden ver los colores de la bandera de venezuela, que en conjunto con el cielo y los alrededores de la plaza le dieron un toque increíble a la escultura y que además le han dado un toque bastante documental a esta fotografía en sí.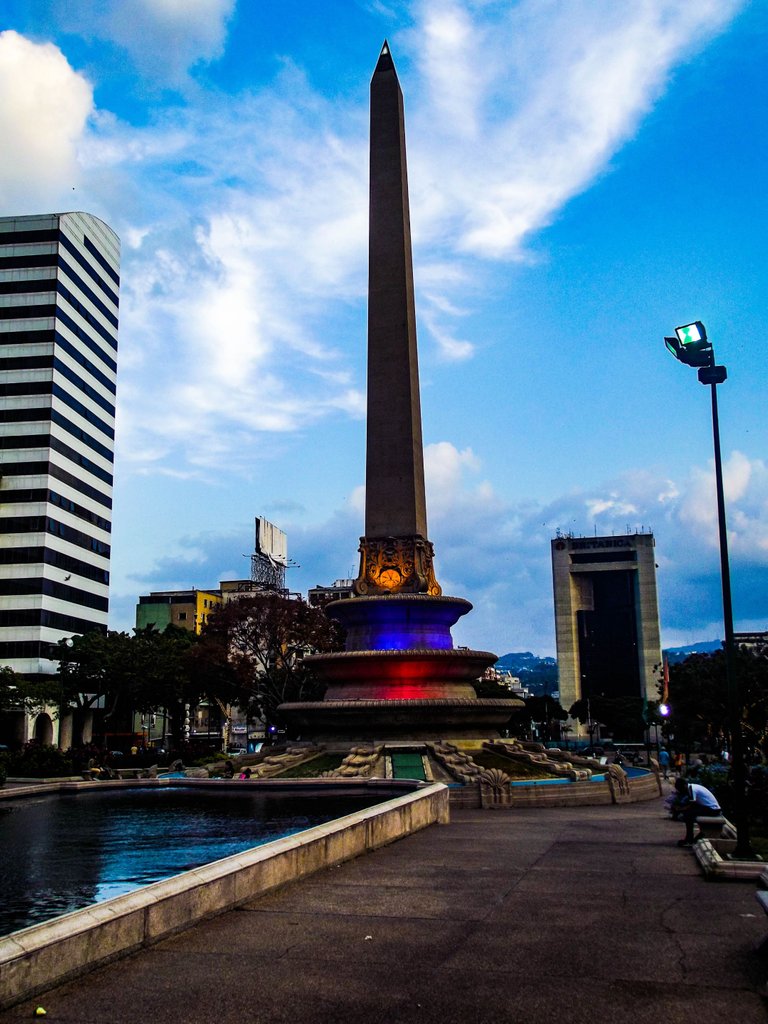 Now if we start with the improvised photographs on this occasion and it is that thanks to a good friend who has left the country quite recently, he has given me a camera that he had in his possession and that he did not use anymore, and this camera is a Sony Camera Cyber-Shot DSC-H5 and that I will soon be preparing again to be able to use it in future sessions and to be able to vary a bit of cameras to be able to vary and compare the differences of using one camera and another, and the truth is that the photographs that I have obtained I They have liked them a lot, and we begin with this photograph where we can see it in a plain where the camera is focused together with an unfocused background, a photograph that I liked a lot and that has been an excellent way to start with the session.


Ahora si comencemos con las fotografías improvisadas en esta ocasión y es que gracias a un buen amigo que se ha ido del país hace bastante poco, me ha obsequiado una cámara que tenía en posesión y que no usaba ya, y esta cámara es una Cámara Sony Cyber-Shot DSC-H5 y que pronto estaré acondicionando de nuevo para poder utilizarla en futuras sesiones y poder variar un poco de cámaras para poder variar y comparar las diferencias de utilizar una cámara y otra, y la verdad que las fotografías que he obtenido me han gustado bastante, y comenzamos así con esta fotografía en donde la podemos ver en una planicie en donde se ve enfocada la cámara en conjunto con un fondo desenfocado, una fotografía que me ha gustado bastante y que ha sido una excelente forma de comenzar con la sesión.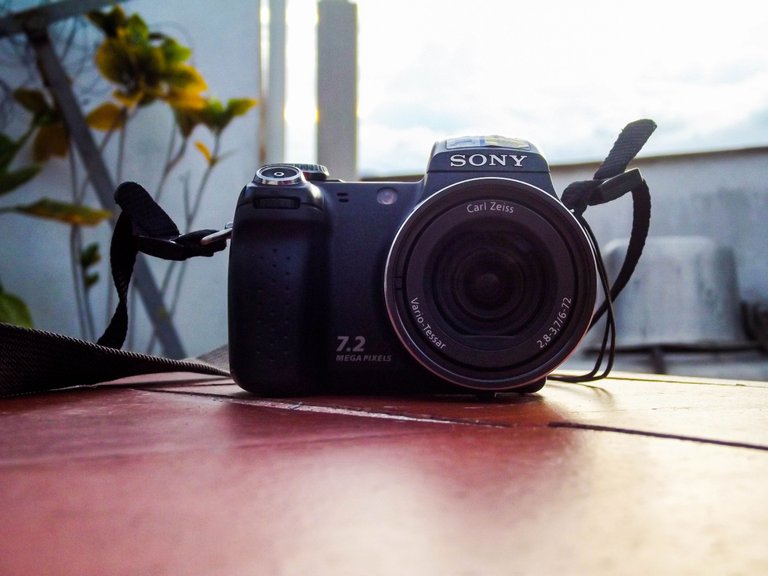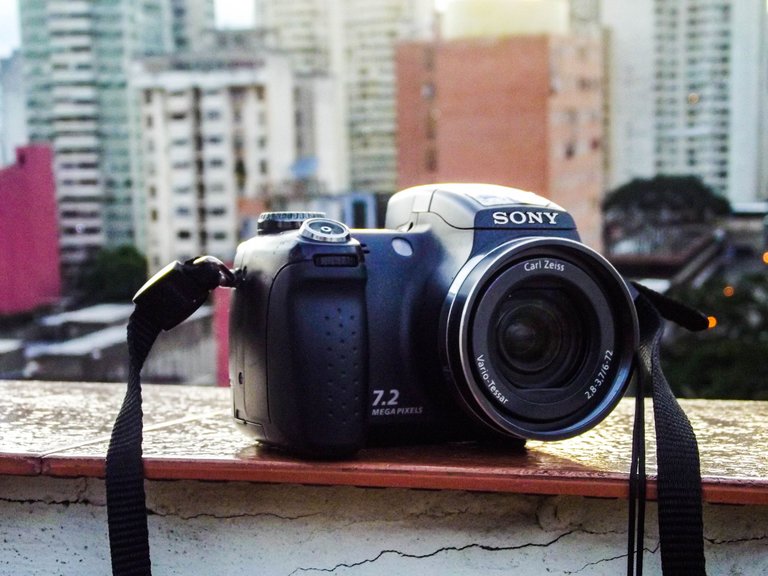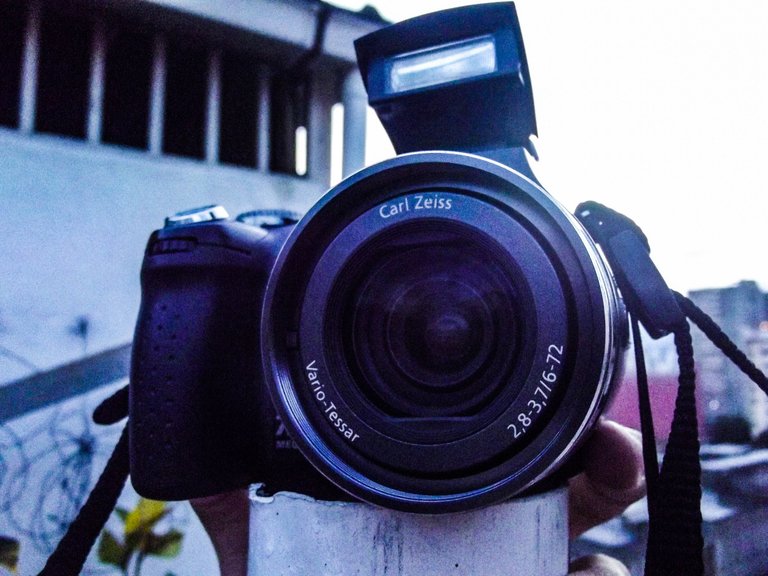 ---

But we continue now with this photograph, which in the same way I have loved the way it has been, since I managed to take that sunset effect on the camera, in addition to being able to see the city in the background out of focus, in addition to having some details of totally incredible light, then we have this other vertical photograph, where we can see the camera lens totally directly, and we can see the camera from a closer perspective, to be able to put the camera in this position and in this place it has It has been quite a challenge, but finally I have achieved it and I have obtained a photograph that I personally liked a lot, but as a cherry on the cake we have this photograph that I have taken together with a friend, since I found it interesting to be able to capture a photograph of This style, in addition to being able to make the tattoo on his finger stand out, also by means of editing to highlight some details that have added more presence to the photograph, this has been my fo Favorite topography of this impromptu session besides being the photography where I had to make more attempts to get this final result.


Pero seguimos ahora con esta fotografía, que de igual manera me ha encantado la forma en la que ha quedado, ya que logré tomar ese efecto de atardecer sobre la cámara, además de poder ver la ciudad de fondo desenfocada, además de tener unos detalles de luz totalmente increíbles, luego tenemos esta otra fotografía en vertical, en donde podemos ver de forma totalmente directa el lente de la cámara, y podemos ver la cámara desde una perspectiva más cercana, poder lograr poner la cámara en esta posición y en esta lugar ha sido todo un reto, pero finalmente lo he conseguido y he obtenido una fotografía que personalmente me ha gustado bastante, pero como cereza sobre el pastel tenemos esta fotografía que he hecho en conjunto con una amiga, ya que me pareció interesante poder captar una fotografía de este estilo, además de poder hacer resaltar el tatuaje de su dedo, también por medio de edición hacer resaltar algunos detalles que le han sumado más presencia a la fotografía, esta ha sido mi fotografía preferida de esta sesión improvisada además de ser la fotografía en donde tuve que realizar más intentos para poder obtener este resultado final.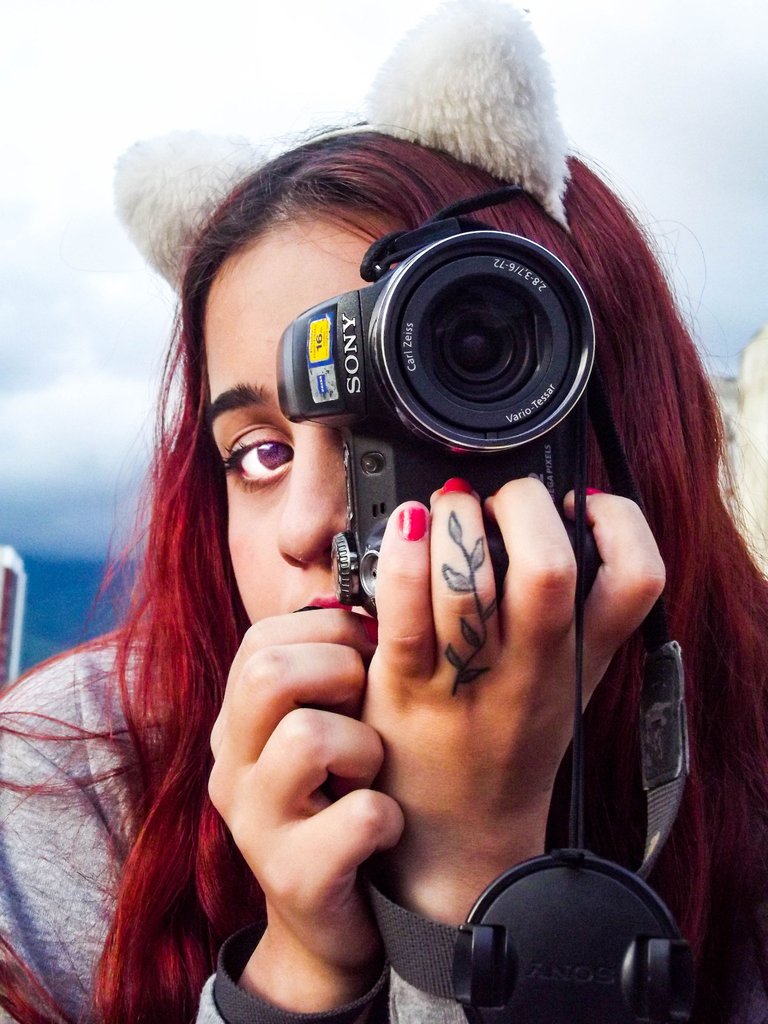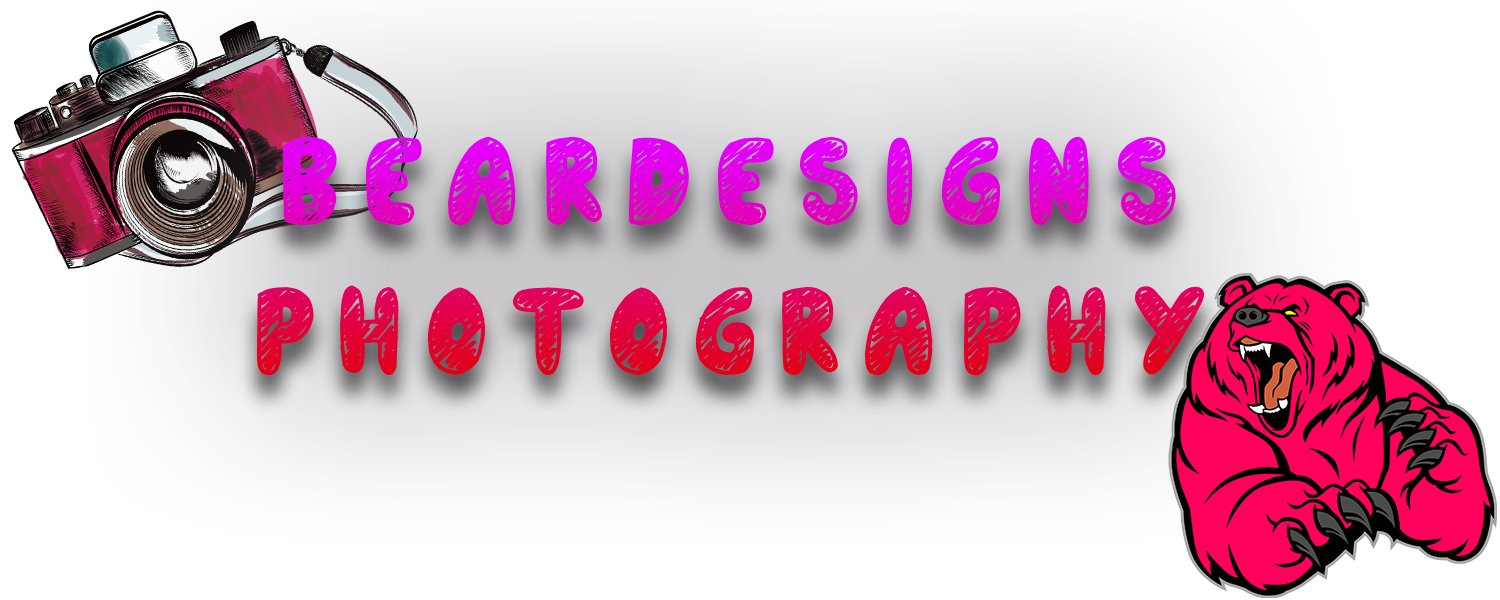 And so far today's post Hivers , I hope you liked it, but above all you enjoyed it, what did you think of the photos this time ? Would you like to see pictures taken with this Sony camera ? Let me know in the comments, If you like my content not forget to follow me to not miss anything in your feed of Hive , without further ado I wish you a good morning, afternoon or evening, from the cave Dismiss SadBear, Until another occasion❗🐻🚀

All the photos and gifs you saw in this post were taken and edited by me. 🐼
Follow 🐻📷 BearDesings 👓 on Instagram.
Photographs Taken With Finepix S2950 Camera Lens 28-504mm x18
Add me in discord if you want to give me suggestions for posts or know some information # SadBear # 6392 👽

Y hasta aquí el post de hoy Hivers, espero que les haya gustado, pero sobretodo lo hayan disfrutado, ¿Qué te parecieron las fotos en esta ocasión?, ¿Te gustaría ver fotografías tomadas con esta cámara Sony?, házmelo saber en los comentarios, si te gusta mi contenido no olvides seguirme para no perderte de nada en tu feed de Hive, sin más que decir te deseo unos buenos días, tardes o noches, Desde la Cueva se Despide SadBear ❗Hasta otra ocasión❗🐻🚀

Todas las fotografías y gifs que viste en este post fueron tomadas y editadas por mí.🐼
Sigue a 🐻📷BearDesings👓 en Instagram.
Fotografías Tomadas Con Cámara Finepix S2950 Lente 28-504mm x18
Agrégame en discord si quieres darme sugerencias para posts o saber alguna información #SadBear#6392👽