Happy wednesday my AMAZING HIVERS

Halfway through the week now,
and I hope you are having a
fantastic time 😉
I thought I share some pictures
from my hometown and the
beautiful Gardens by the
Monastery courtyard.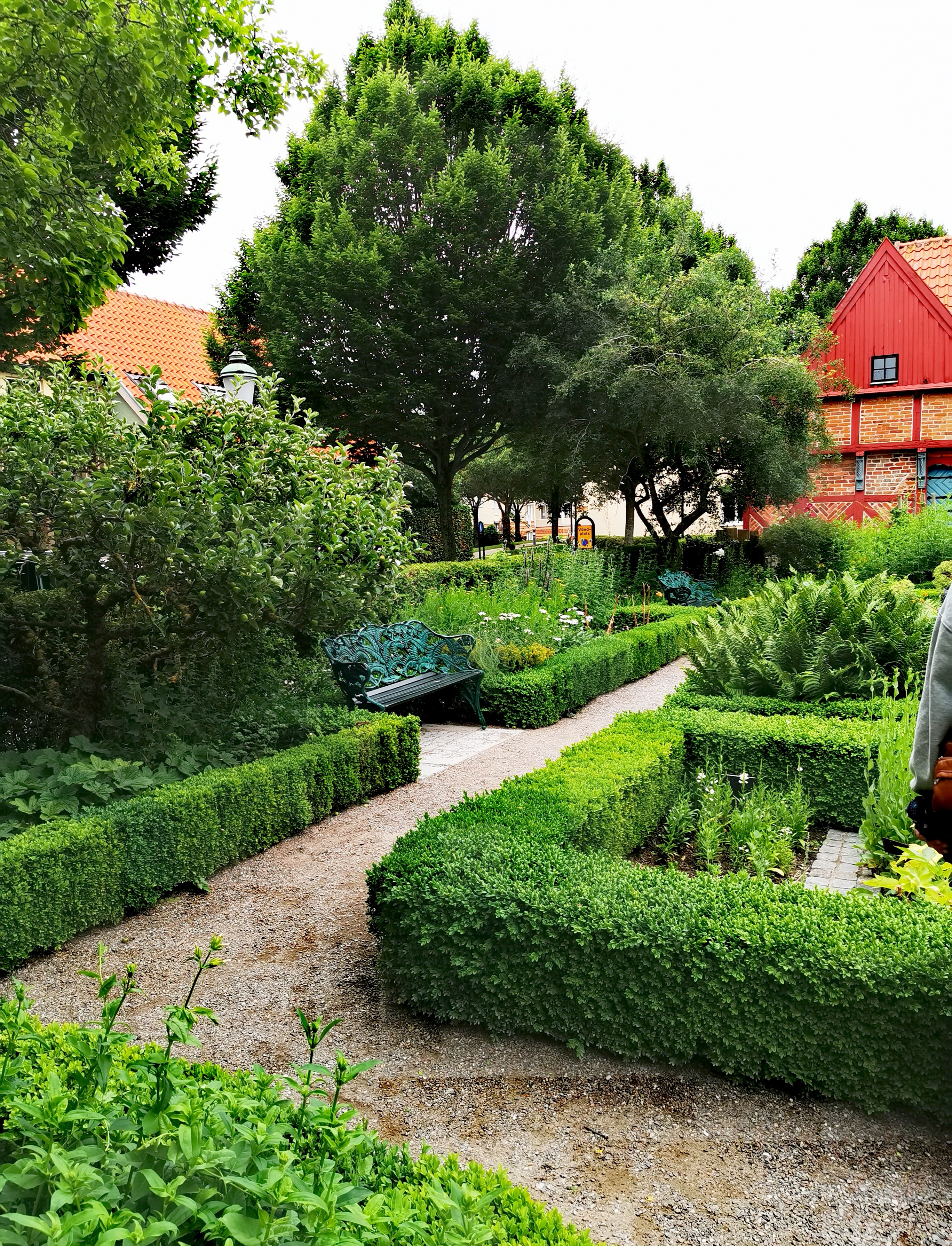 It is a favorite tourist attraction for
many, and in the summer it
looks really amazing.
SO...
Let's do a #wednesdaywalk by
the sweet @tattoodjay
✨🌷✨
Monastery church
A truly Beautiful building
This is right before you reach the
duck pond that I shared with
you yesterday.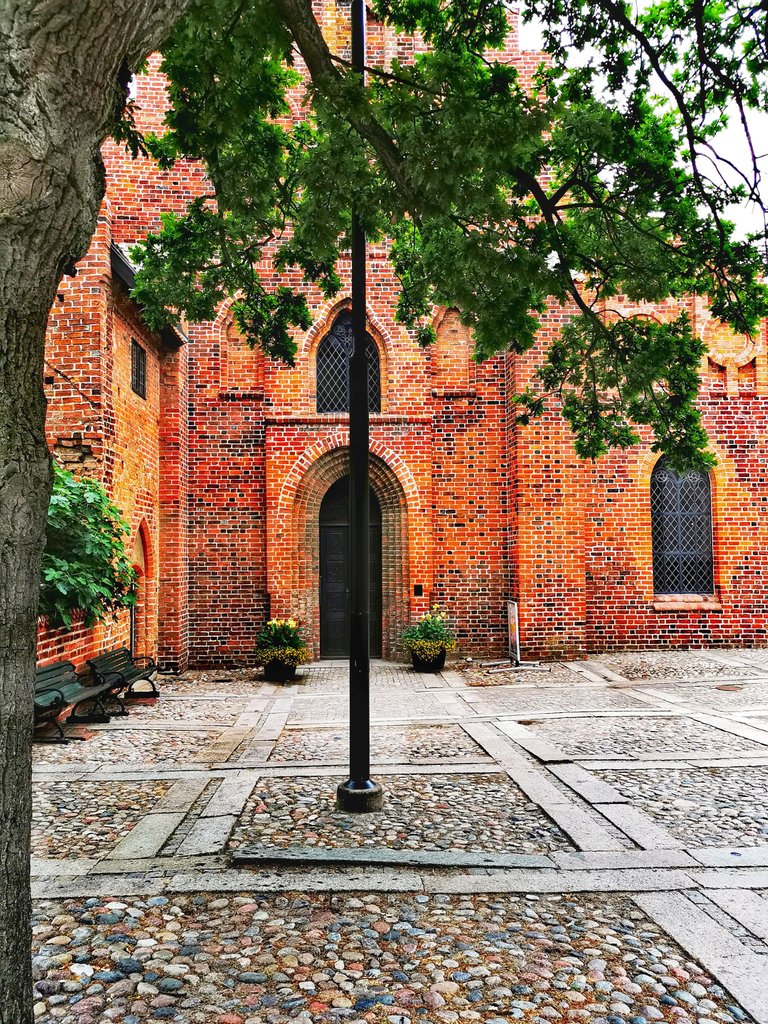 This Monastery church is from the
13th century. It was was founded
in 1267 by Knight Holmger and
his wife Catherine.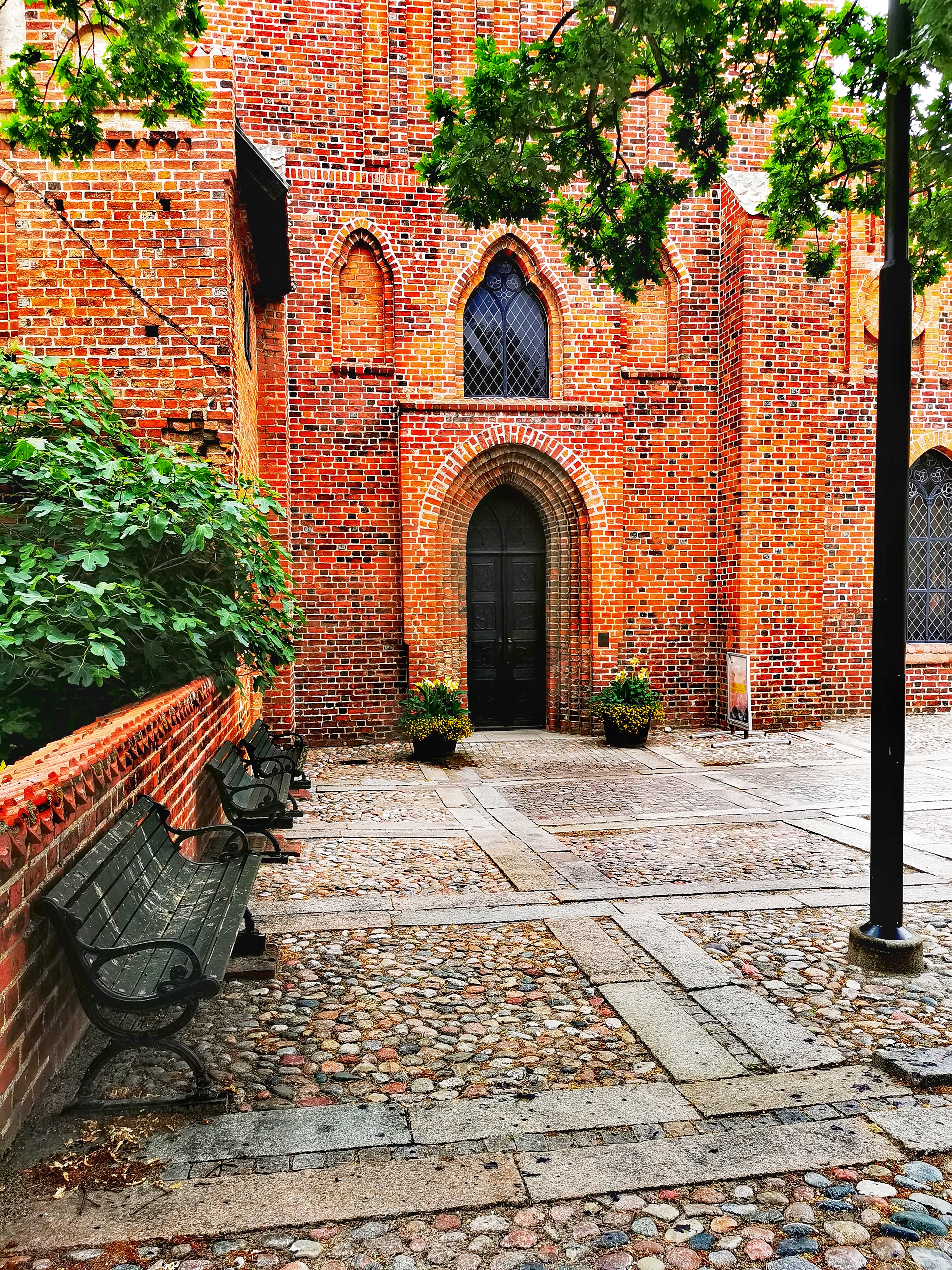 And here is at the back of the
church where the gardens
are. Pretty little door.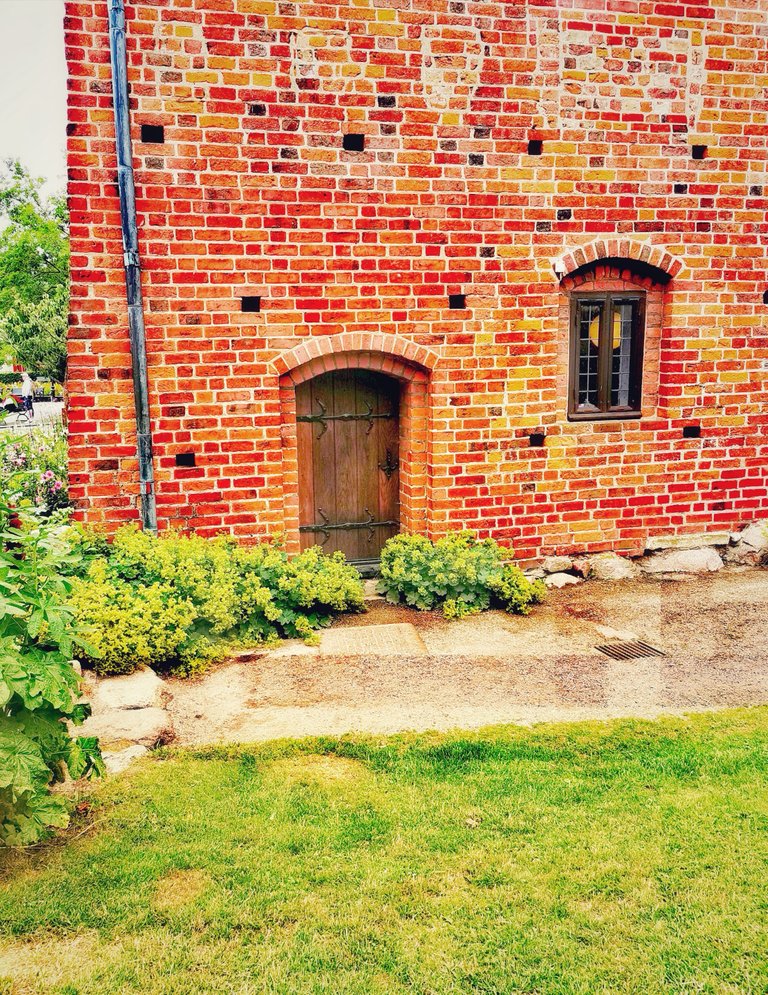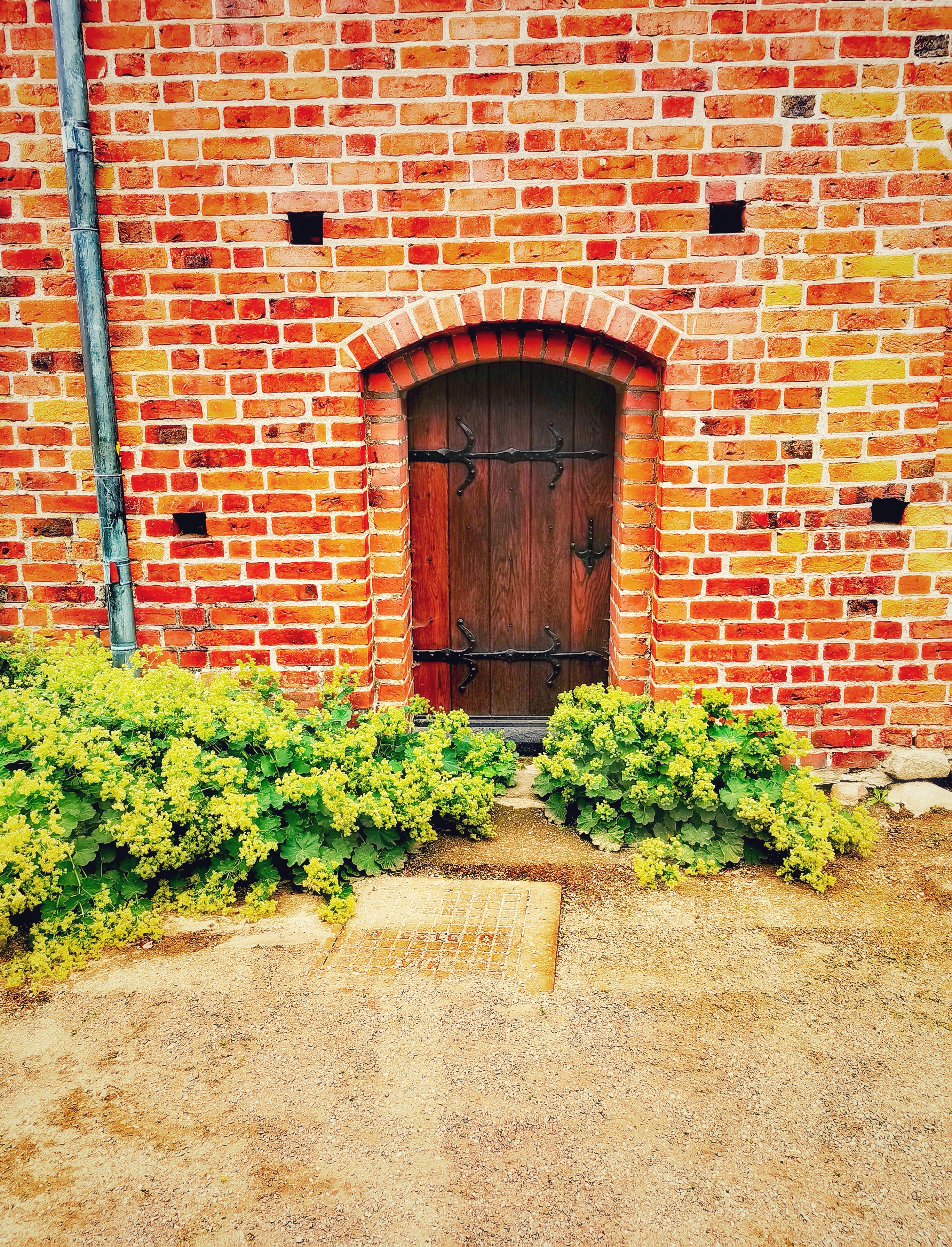 And all around the monastery you
find amazing flowers and trees.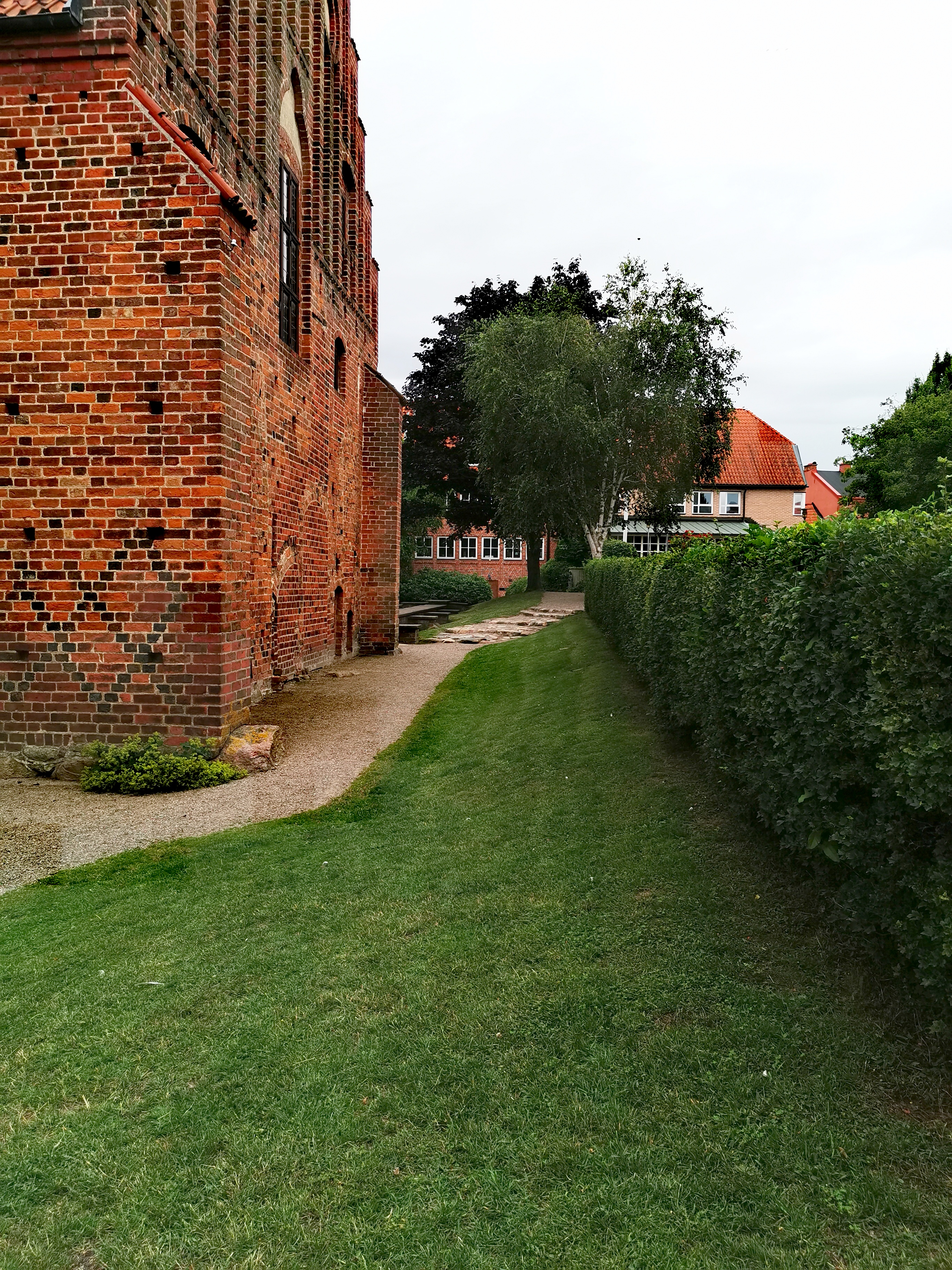 So let me take you there 😉
You with me?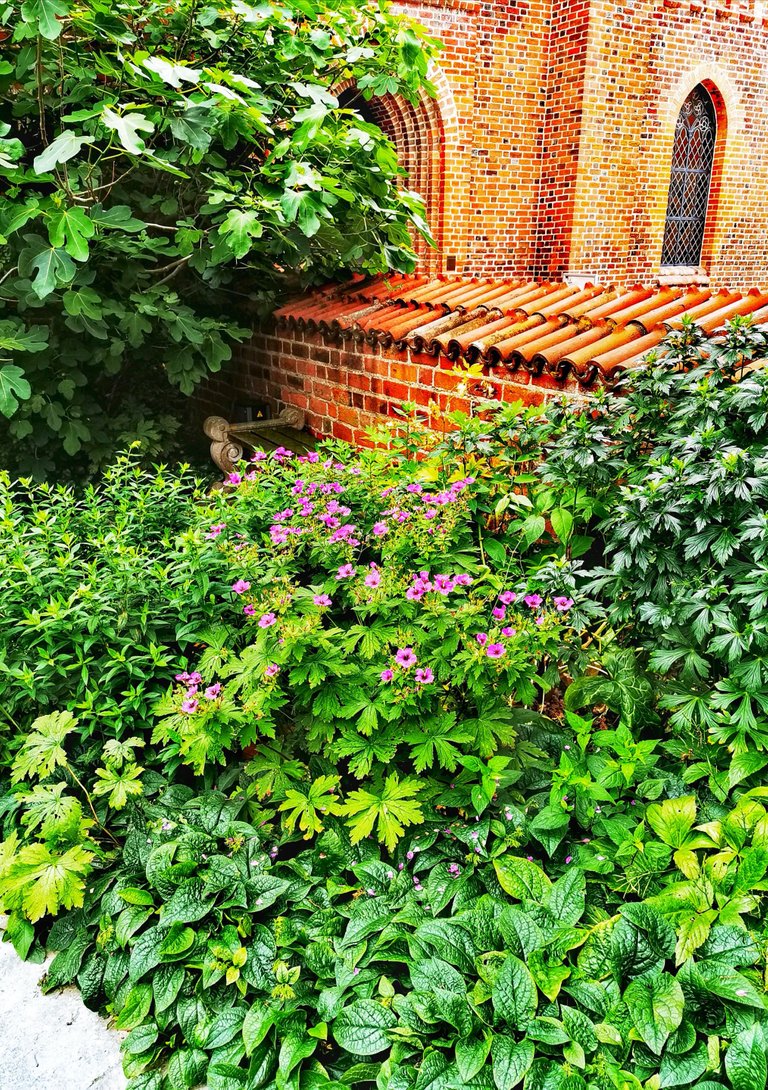 Around the monastery:
Are the monastery gardens with
varying plant themes. The herb garden,
cabbage farm and apple farm are
inspired by medieval gardens.
These are complemented by a
rosary and a peony garden
of modern cuts.
Apelgården
In Klostret's apple orchard west of
Rosariet there are apple trees,
almond trees, walnut trees,
elderberries, figs and a
black mulberry tree.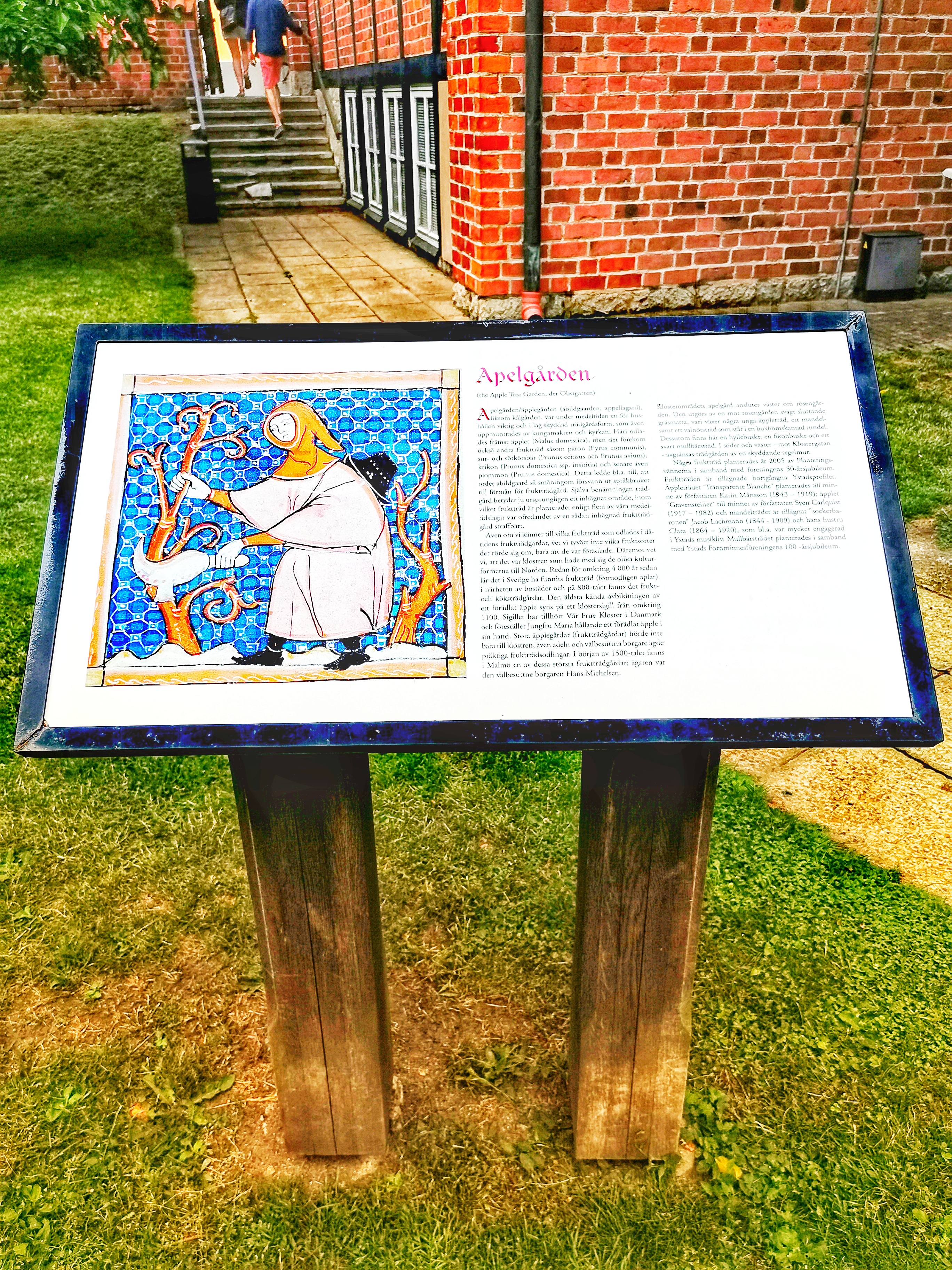 Some figs, still very small tho.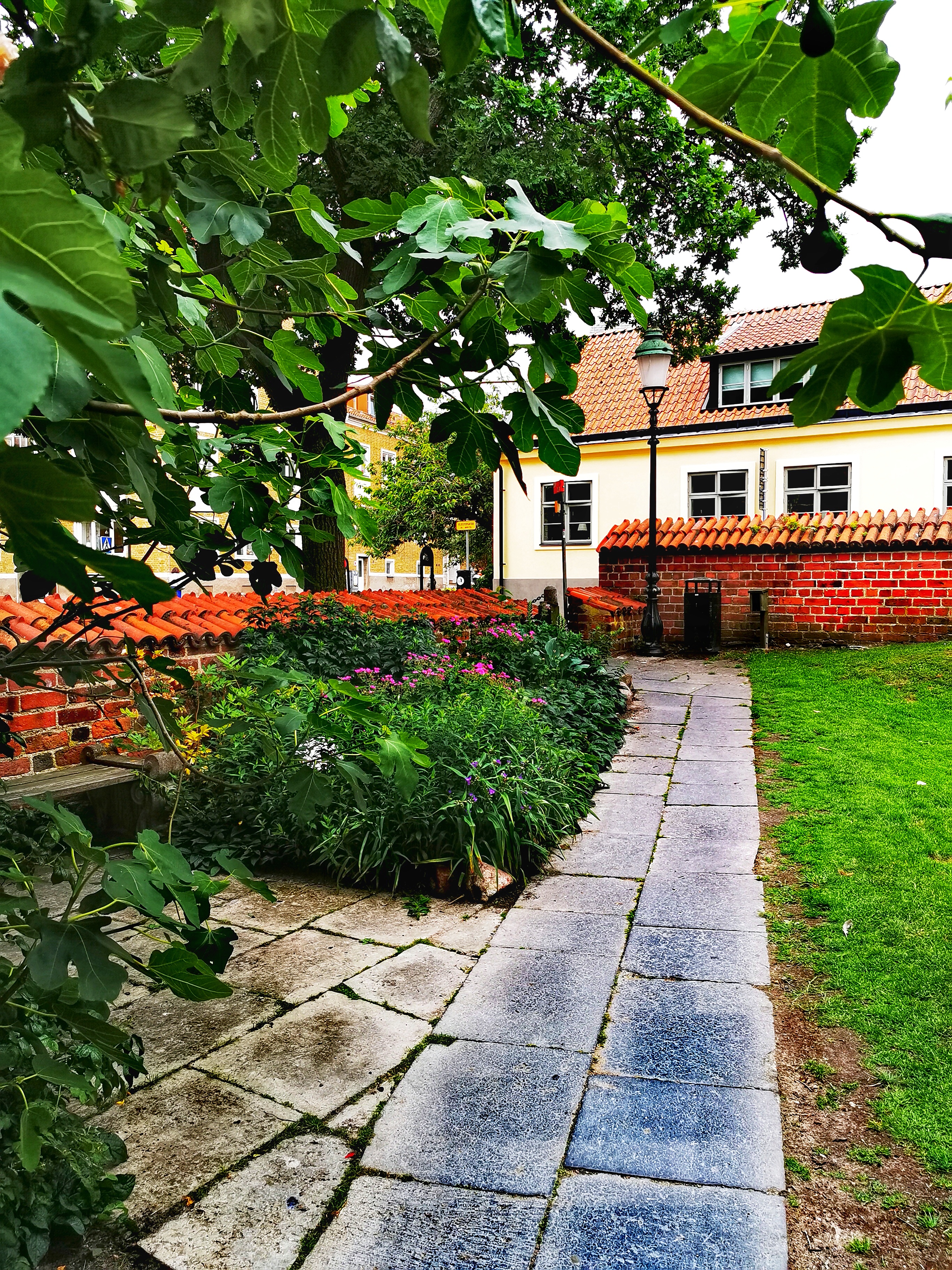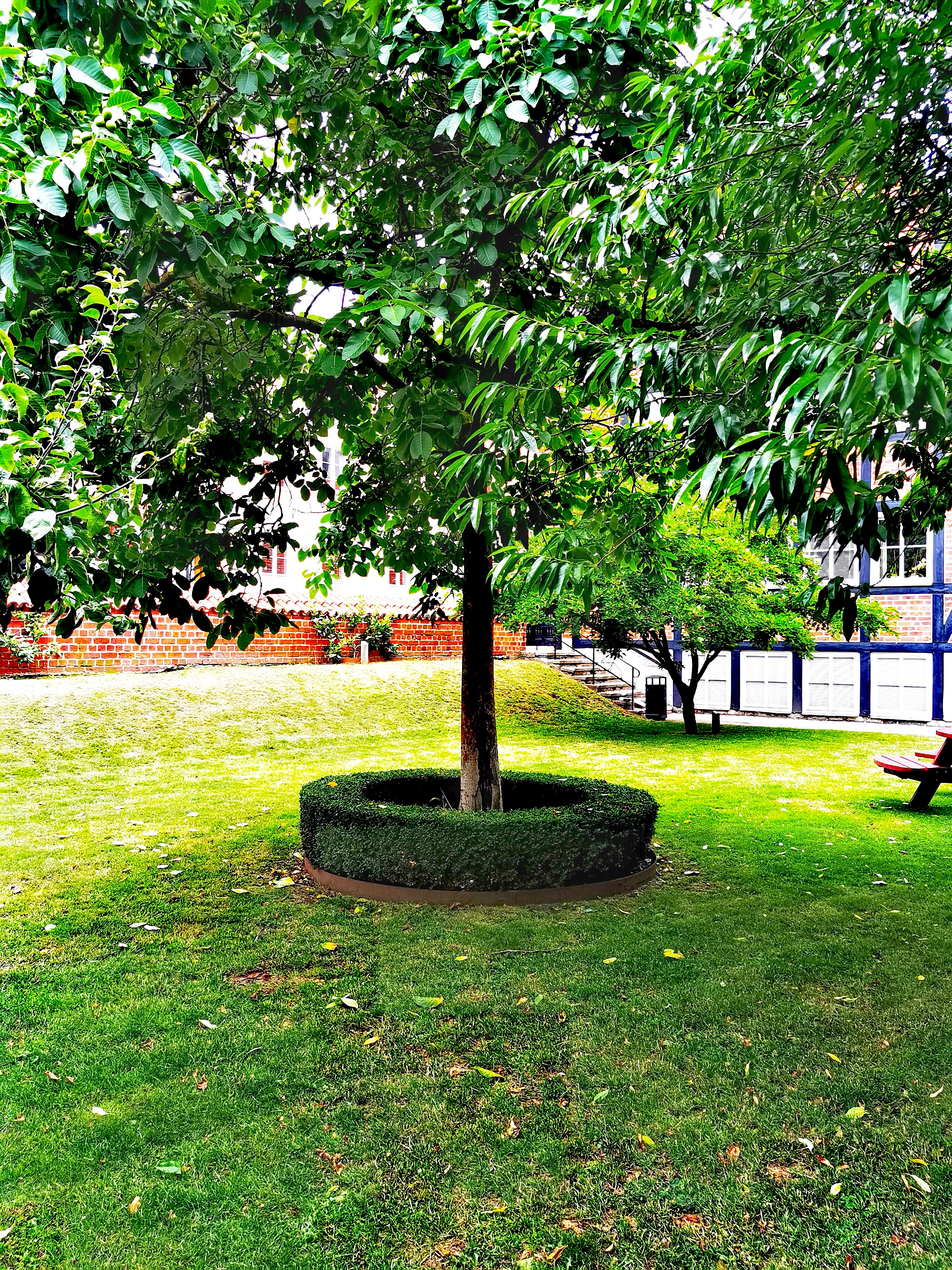 This is a perfect place to take a
break and with a cup of coffe
enjoy the view 😍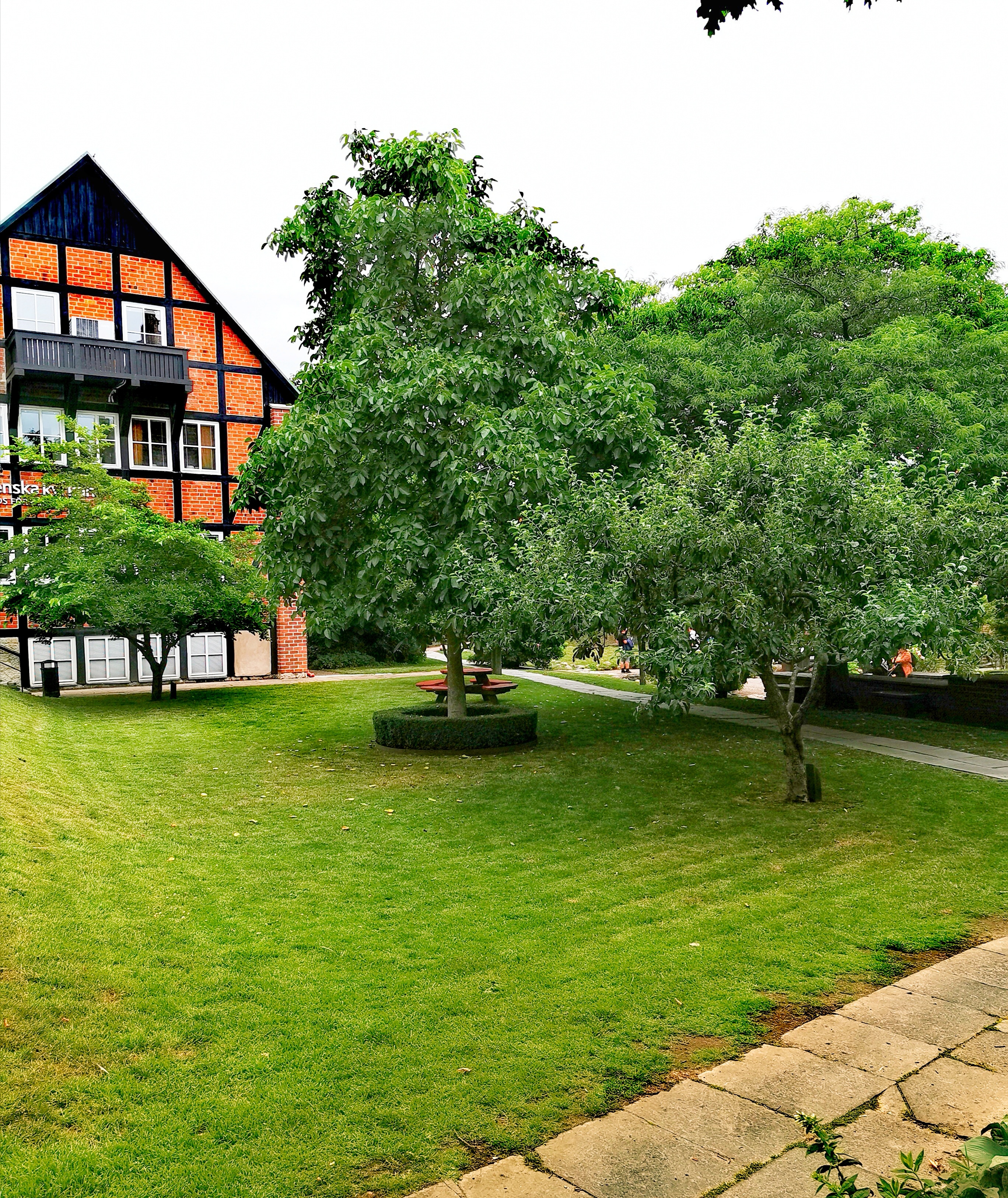 Rosariet
The rosary offers 91 kinds of roses
to smell and take a closer look at during
the summer. Here you will find old
cultural roses, modern bush and
discount roses and climbing
roses from different times.
The rosary: was designed by the
artist Maira Björklund and was
inaugurated June 16, 2002.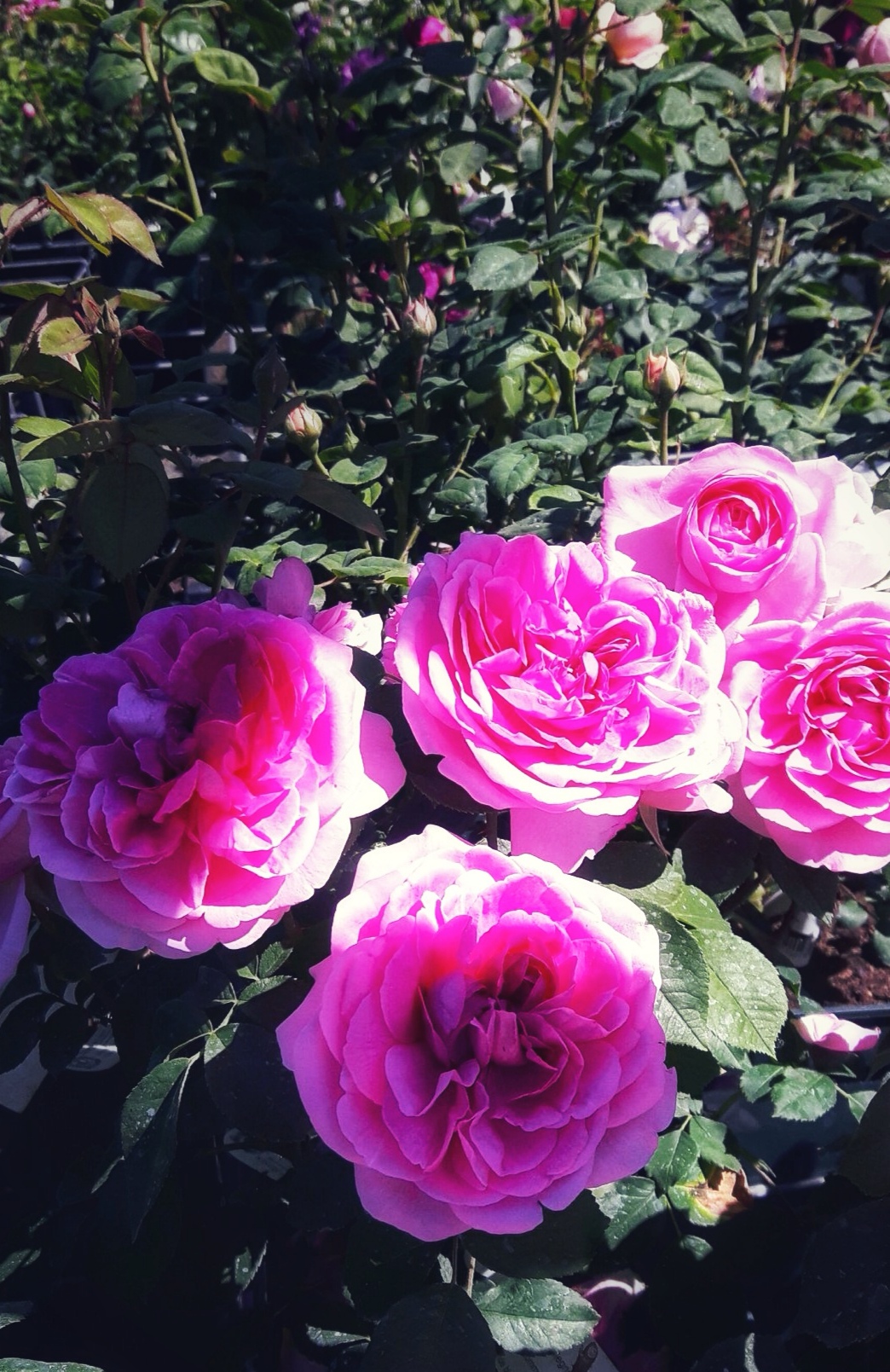 Love the Pink ones alot 😍
The red one is pretty to, but
not like the Pink ones.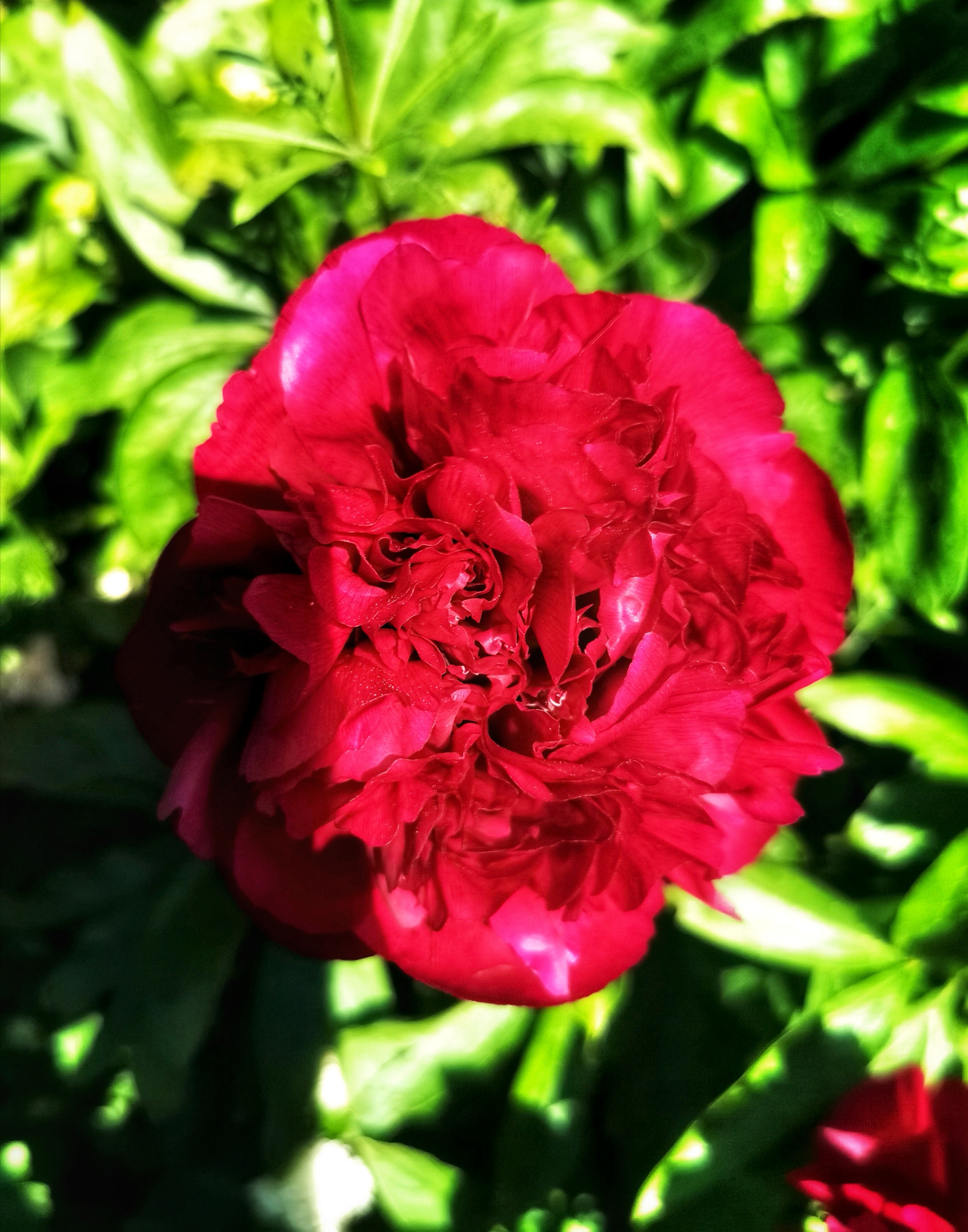 The rosary, which is in the shape
of a wheel, is inspired by Saint
Catherine's atttibut wheel.
The bubbling fountain in the middle
is called Klosterbrunnen and was inaugurated in May 2003.
It is sculpted by Camilla Bergman.
The rosary was created on the
initiative of the then museum
director Håkan Nilsson and
horticultural engineer
Per Larsson.
Design and planning was done by
the Technical and Real Estate
Department.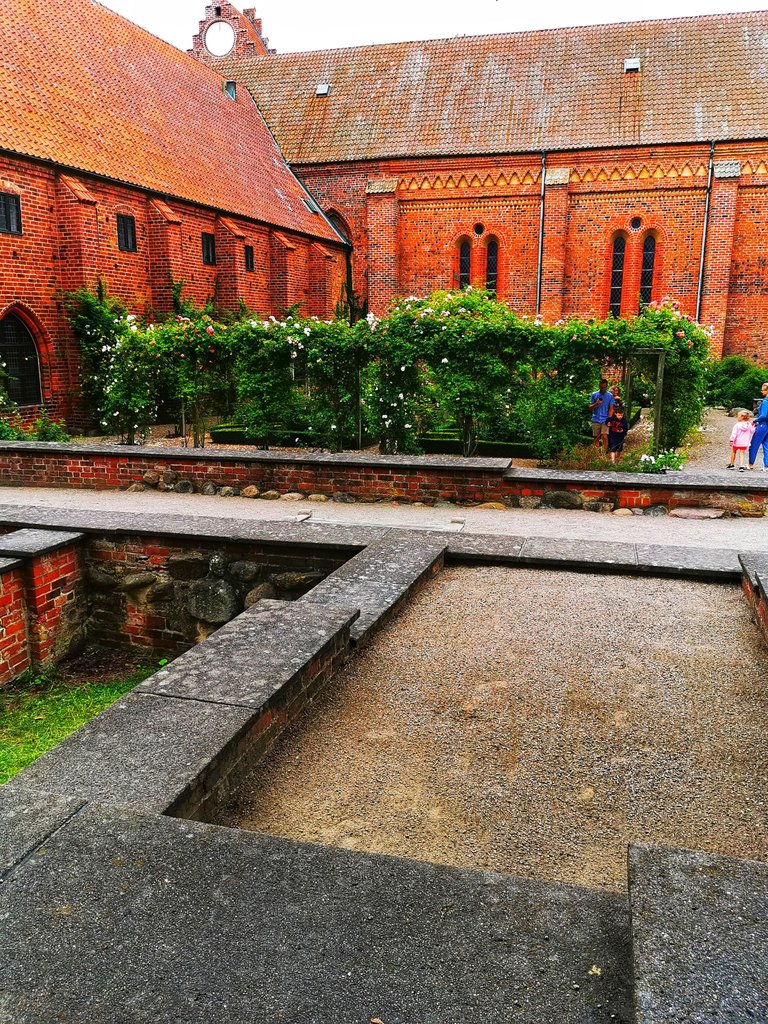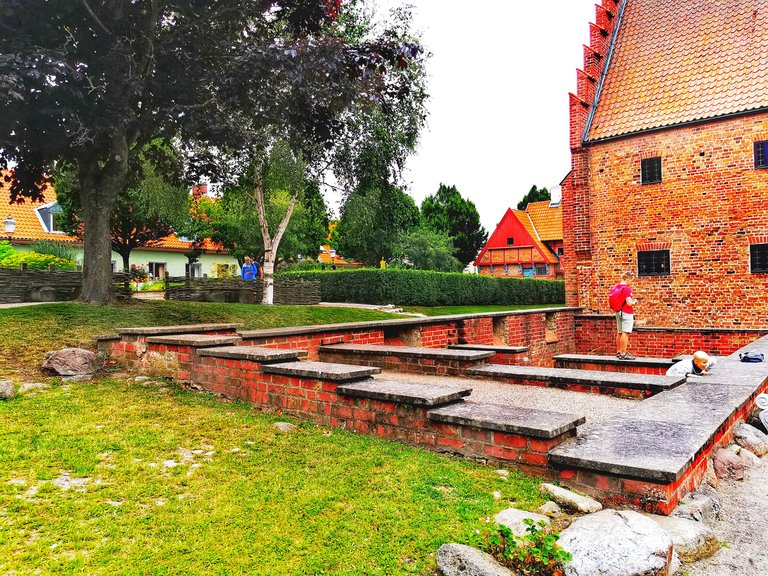 This place is really cool and I was
hanging here alot with my
friends growing up.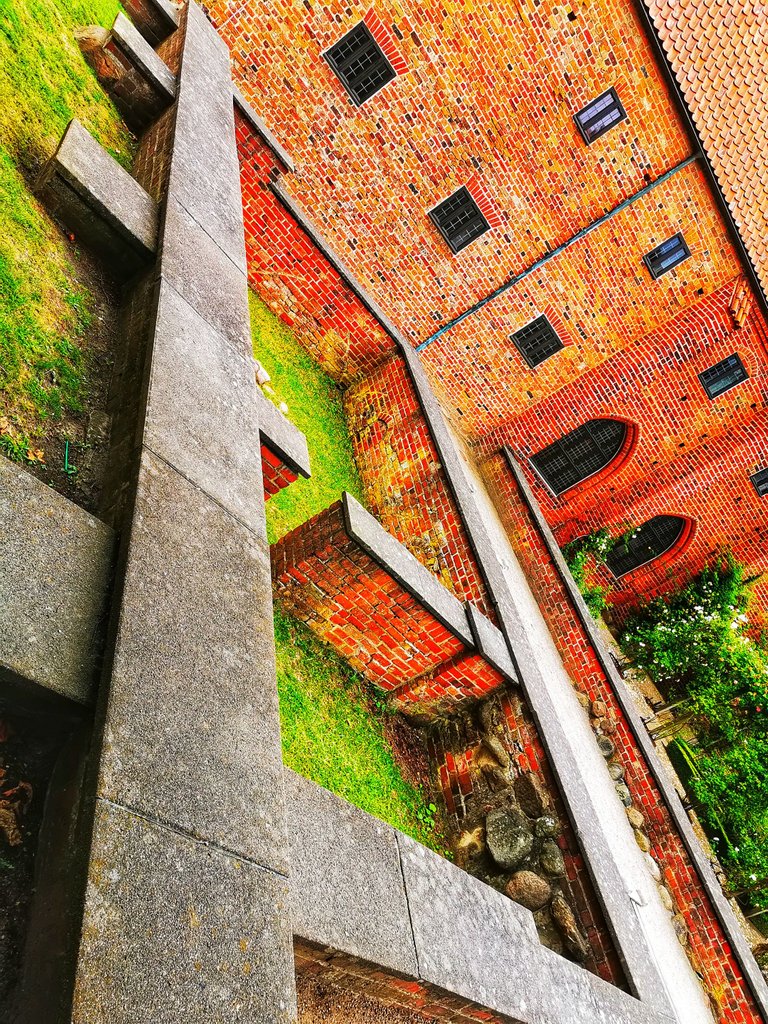 We jumped down in those half deep
graves as we called it 😁 lol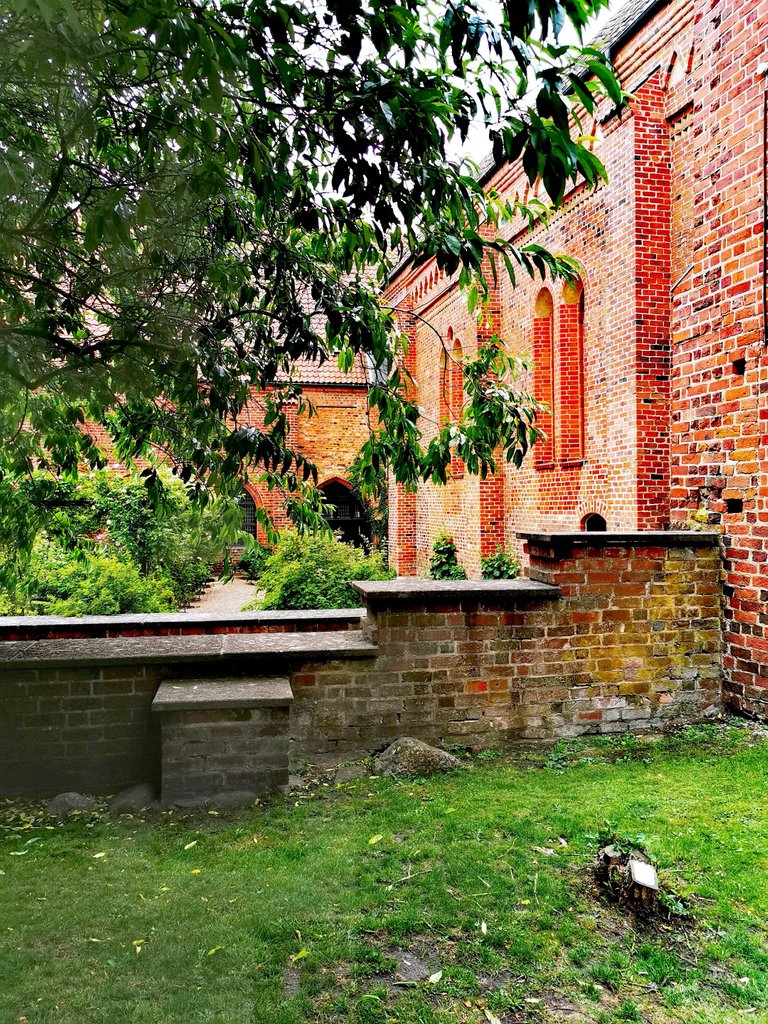 I really wished that I had taken more
pictures to share from this place,
and a picture of the Fountain
and many amazing roses.
BUT... It was WAY to many People in
there, so I went to the next garden
instead, my favorite one.
This old building is AMAZING 😍
Love everything about it, such
beautiful colors and super
cool design. And old.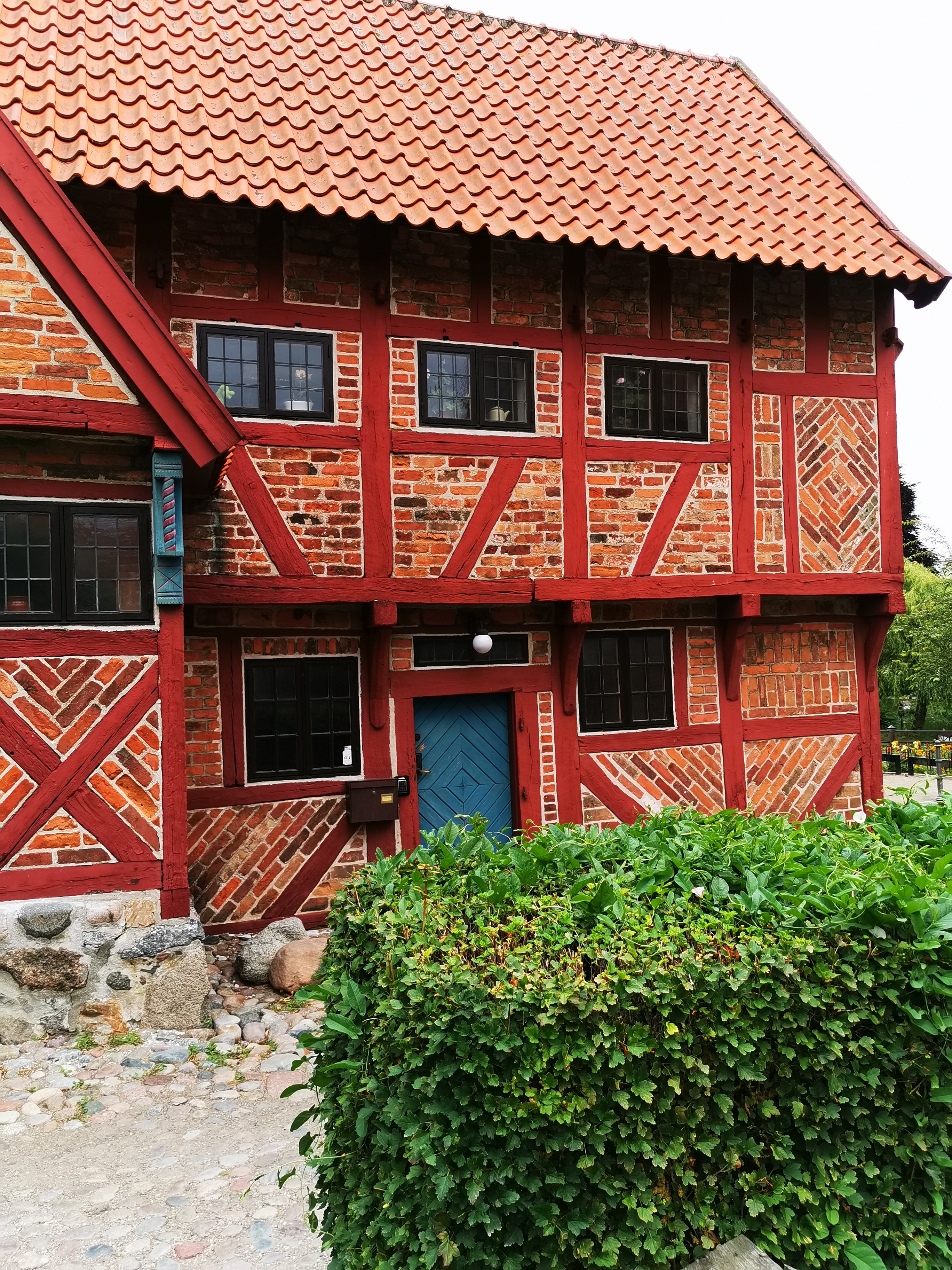 And next to it is the gorgeous
garden with herbs.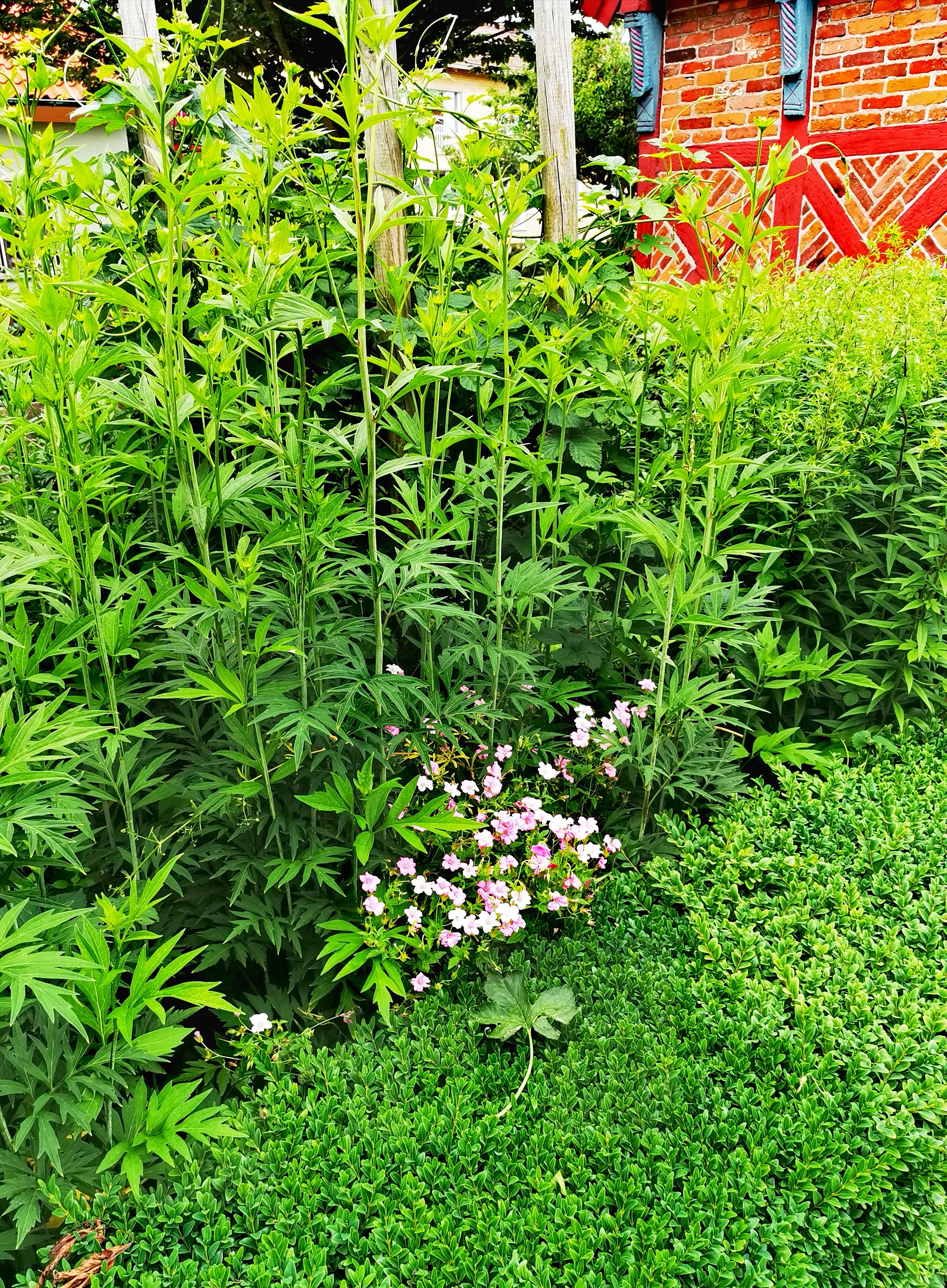 And I absolutly LOOVE how this
whole place is designed, almost
like a little Green Laborint.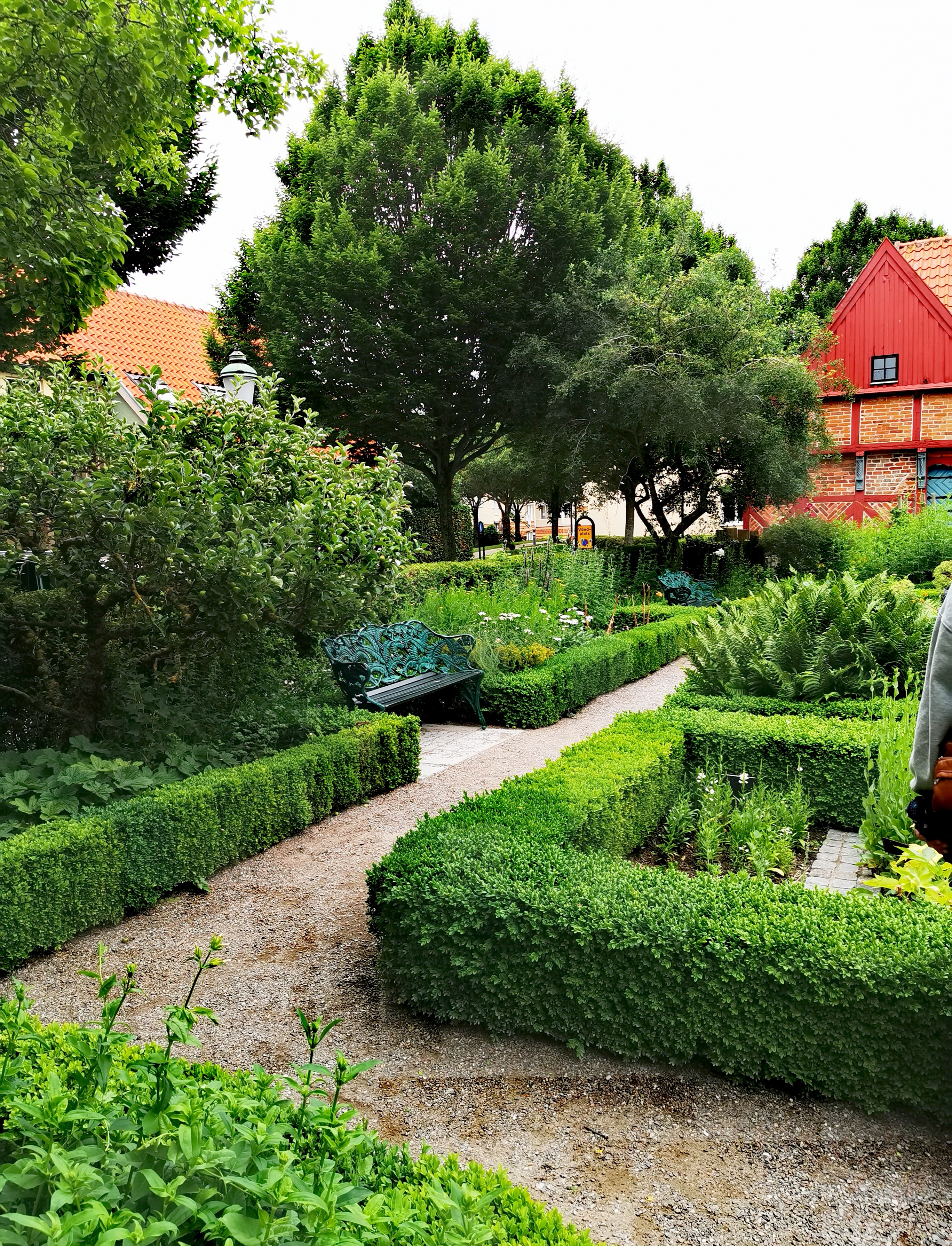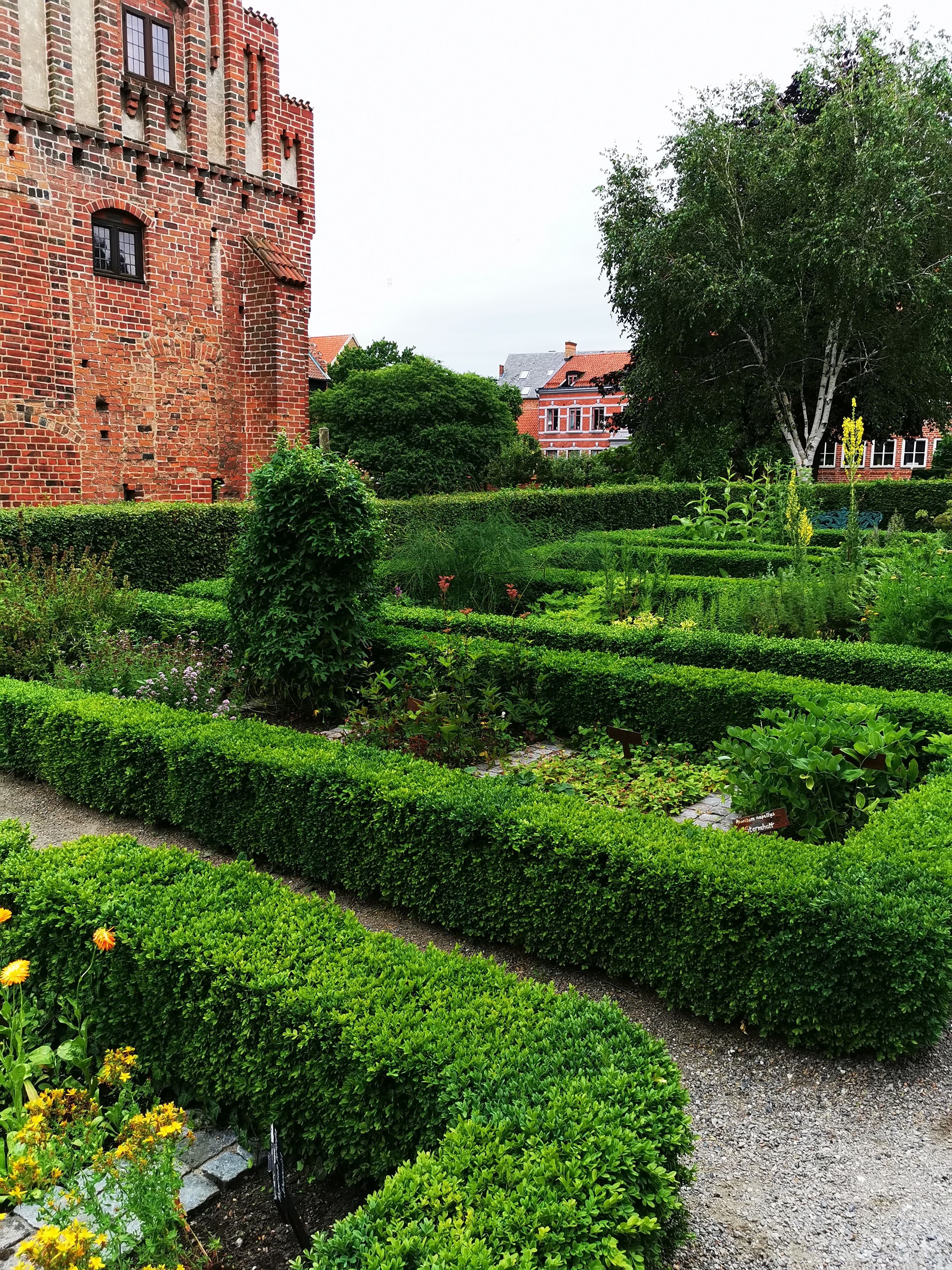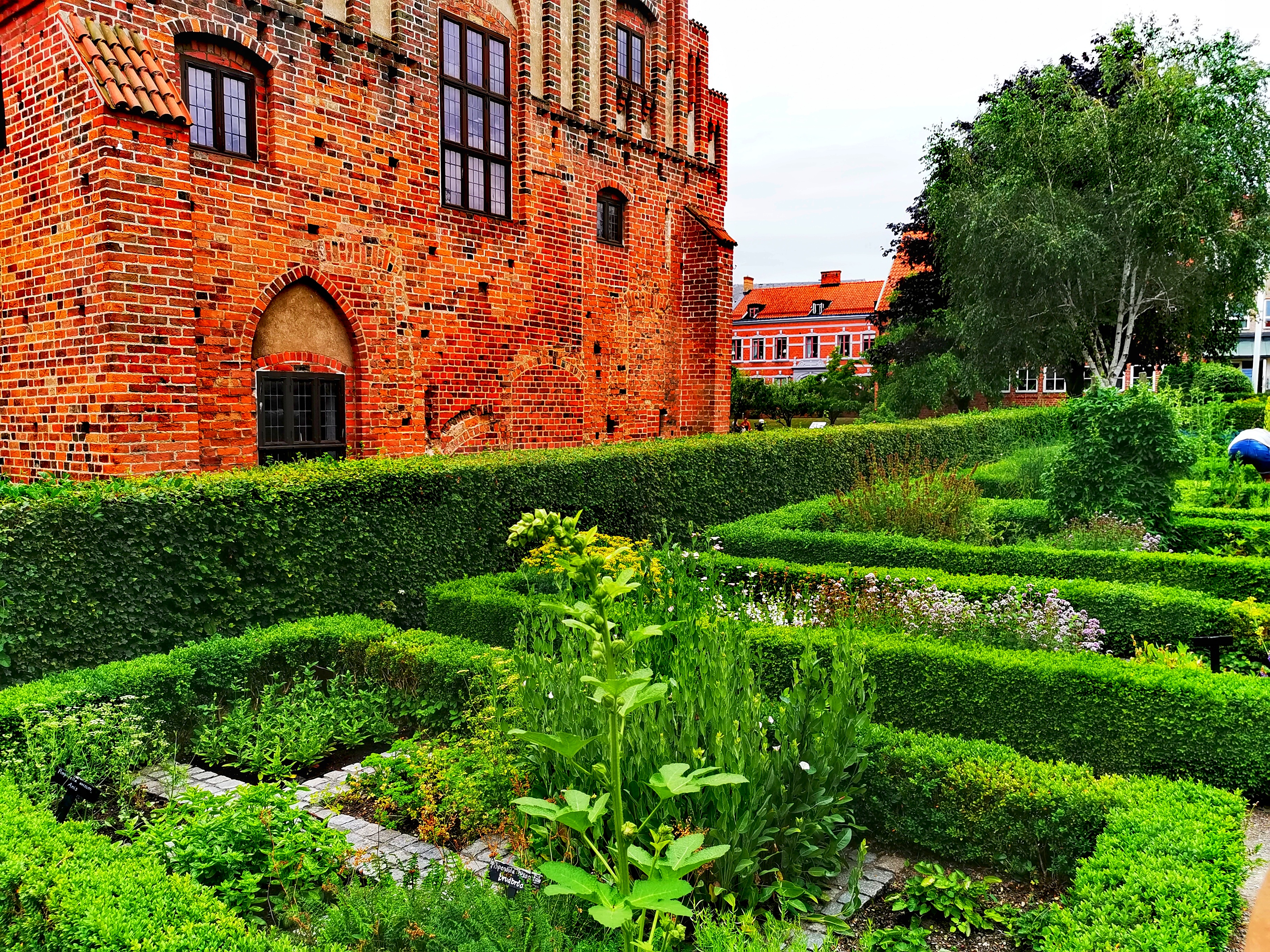 The herb garden
The herb garden with 100 different
species of spices, medicinal plants, perennials, rockery plants, shrubs,
trees and climbing plants is
located on the north side
of the monastery.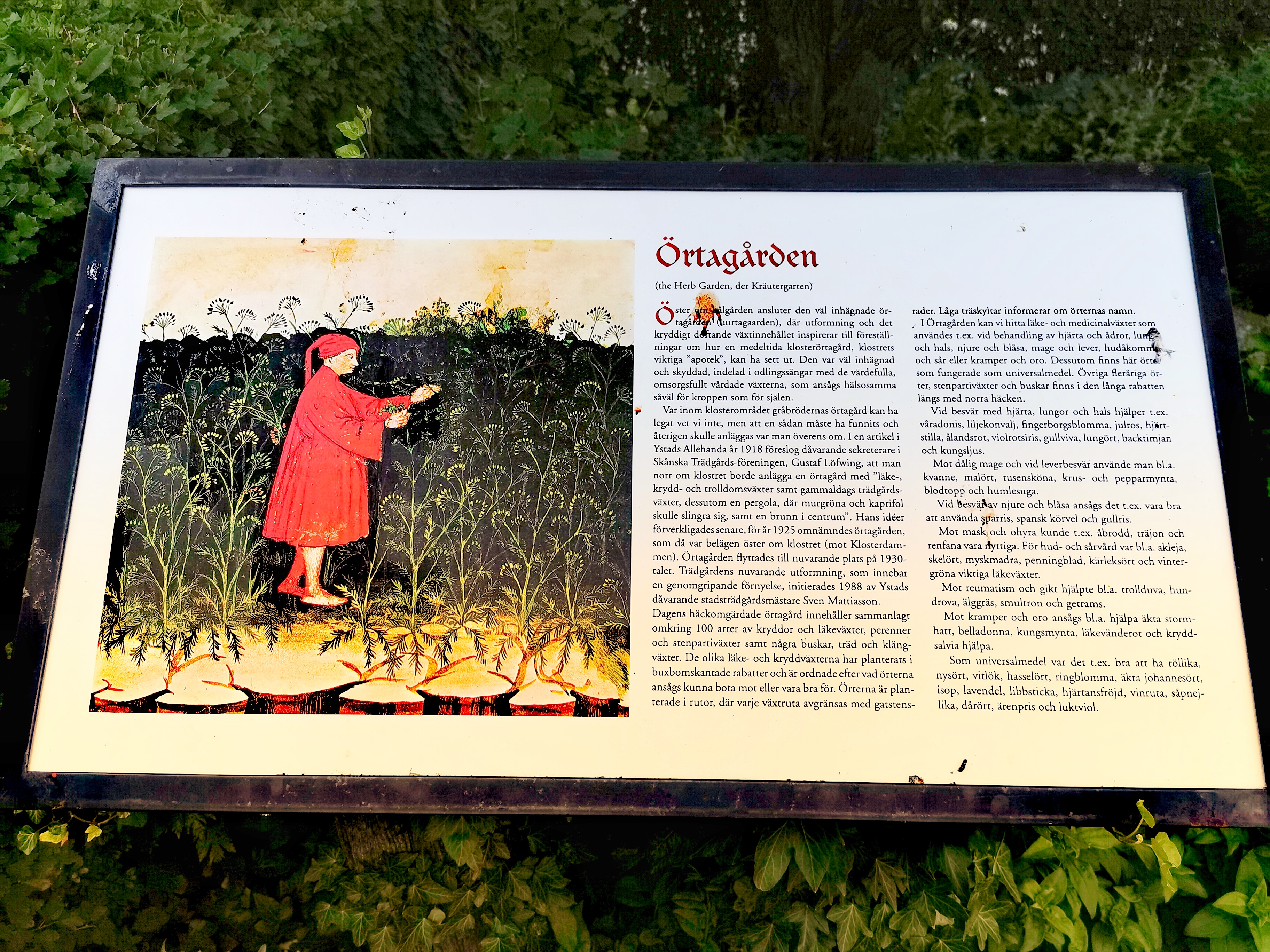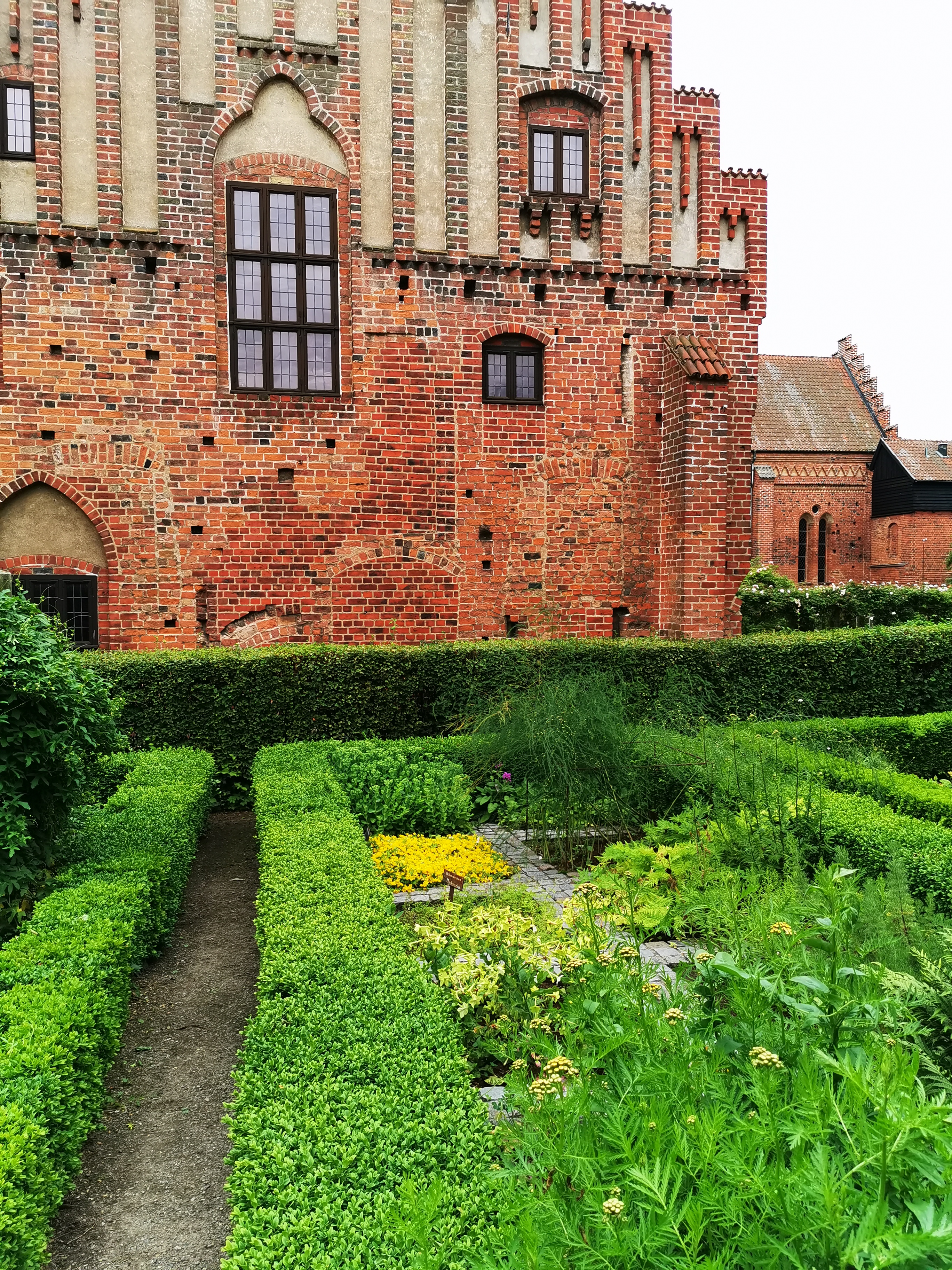 Spice gardens had an obvious
place in the monasteries and were
important for the business.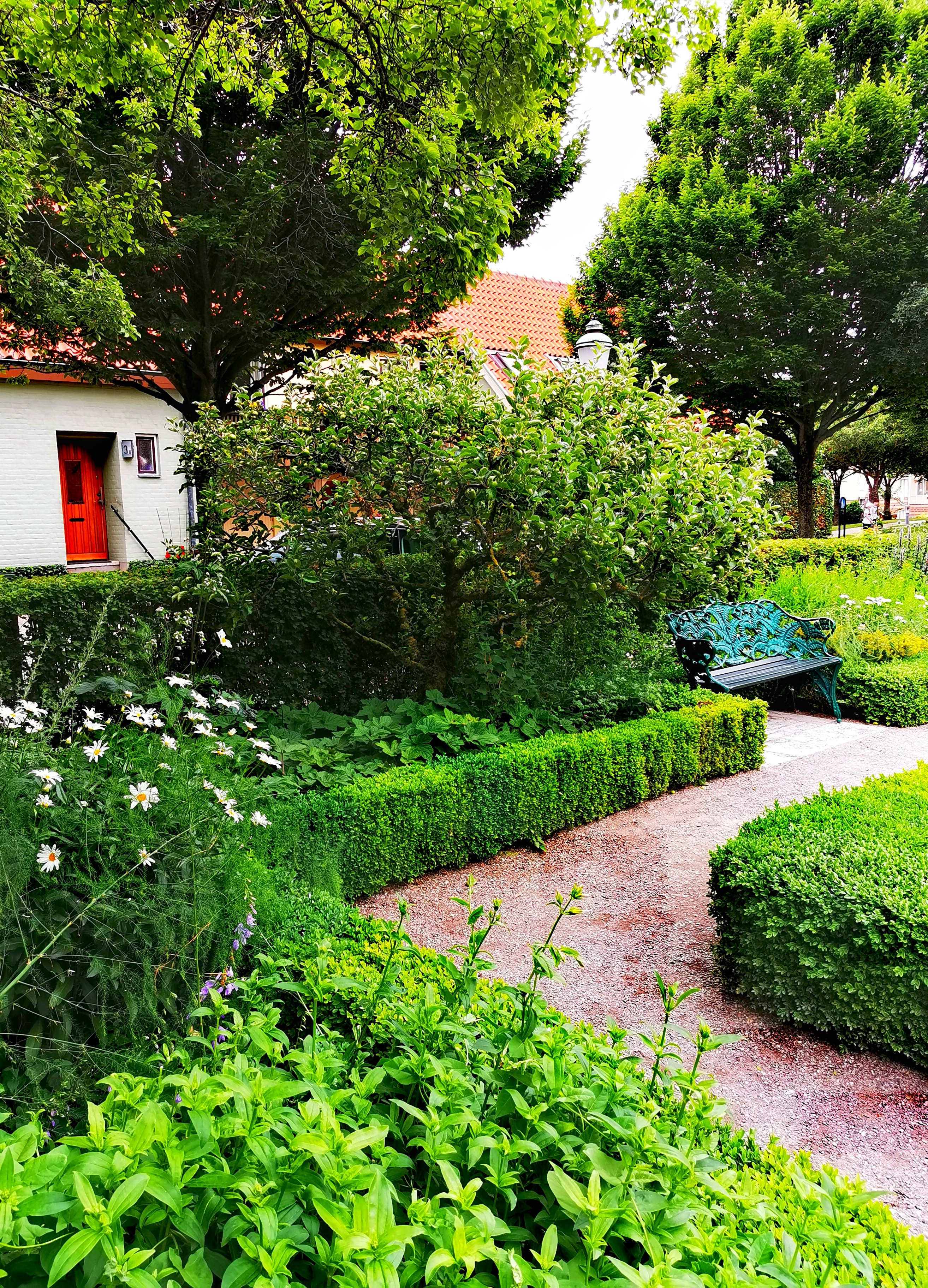 This is a beautiful view and the whole envirement here is amazing, such
a peaceful atmosphare.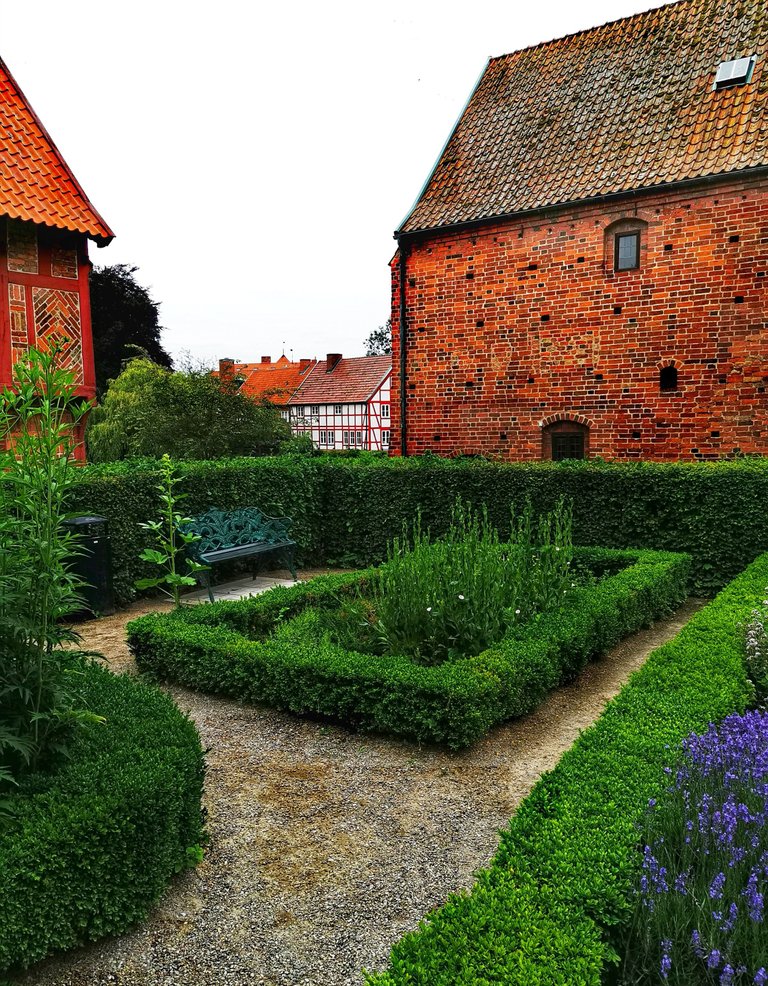 And now to the last garden, it is also
one of my favorites and has a
really beautiful view.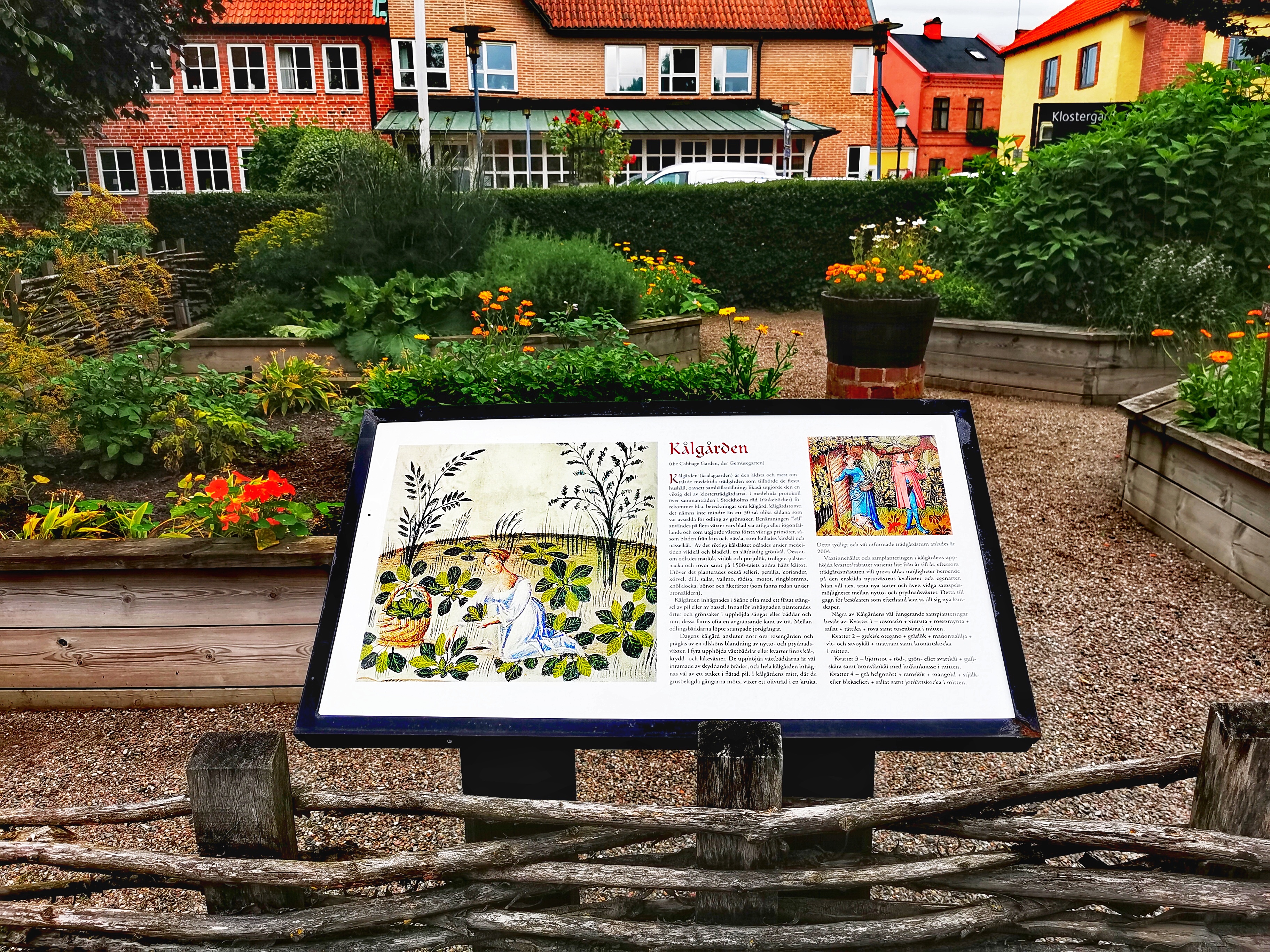 Kålgården
Adjacent to Örtagården is Kålgården.
By the term "cabbage" was meant
all the edible plants that were
part of the household.
In Kålgården there are raised
plant beds framed by fences
of wicker willow.
Source 👉 click here
✨🌷✨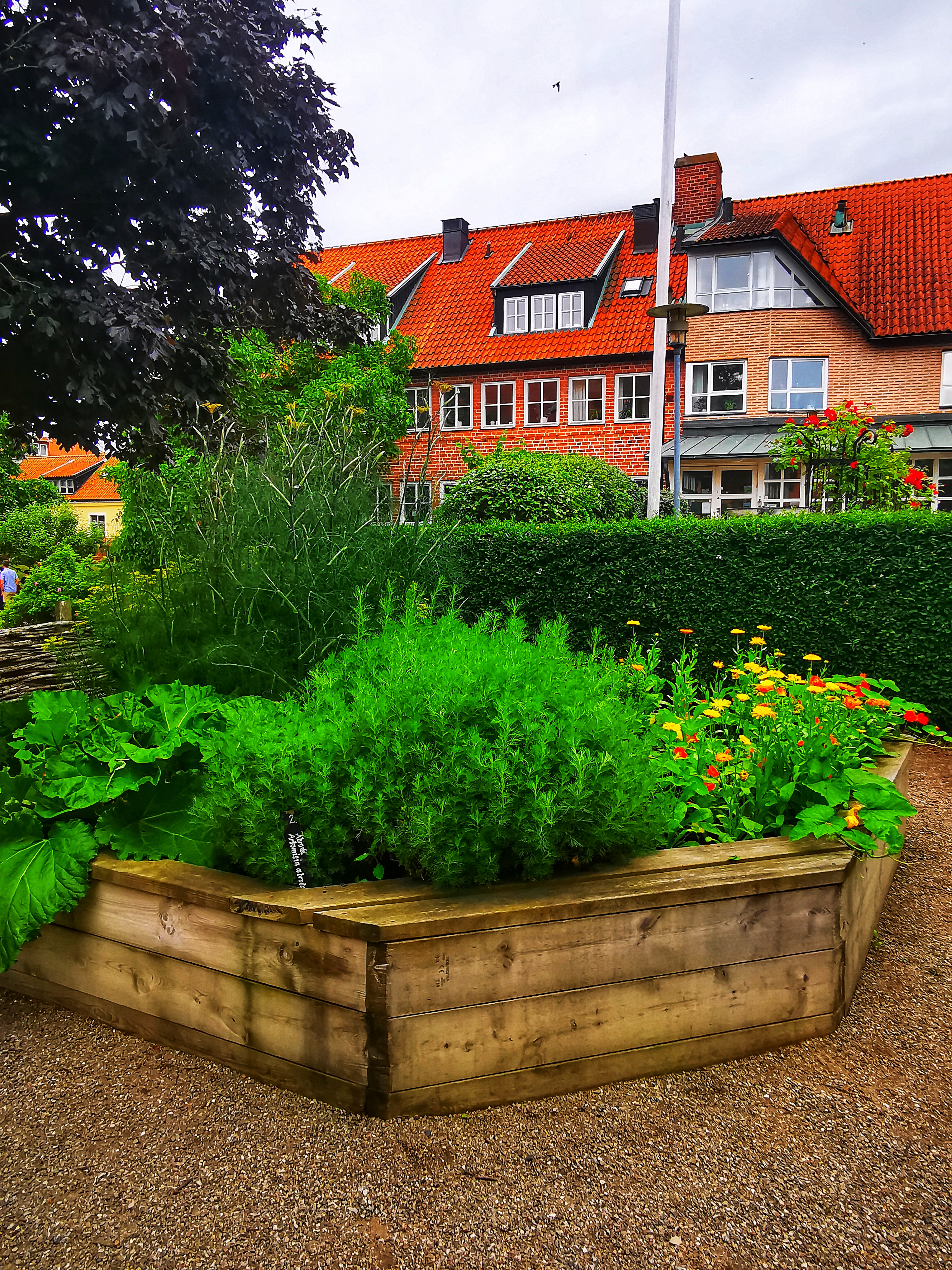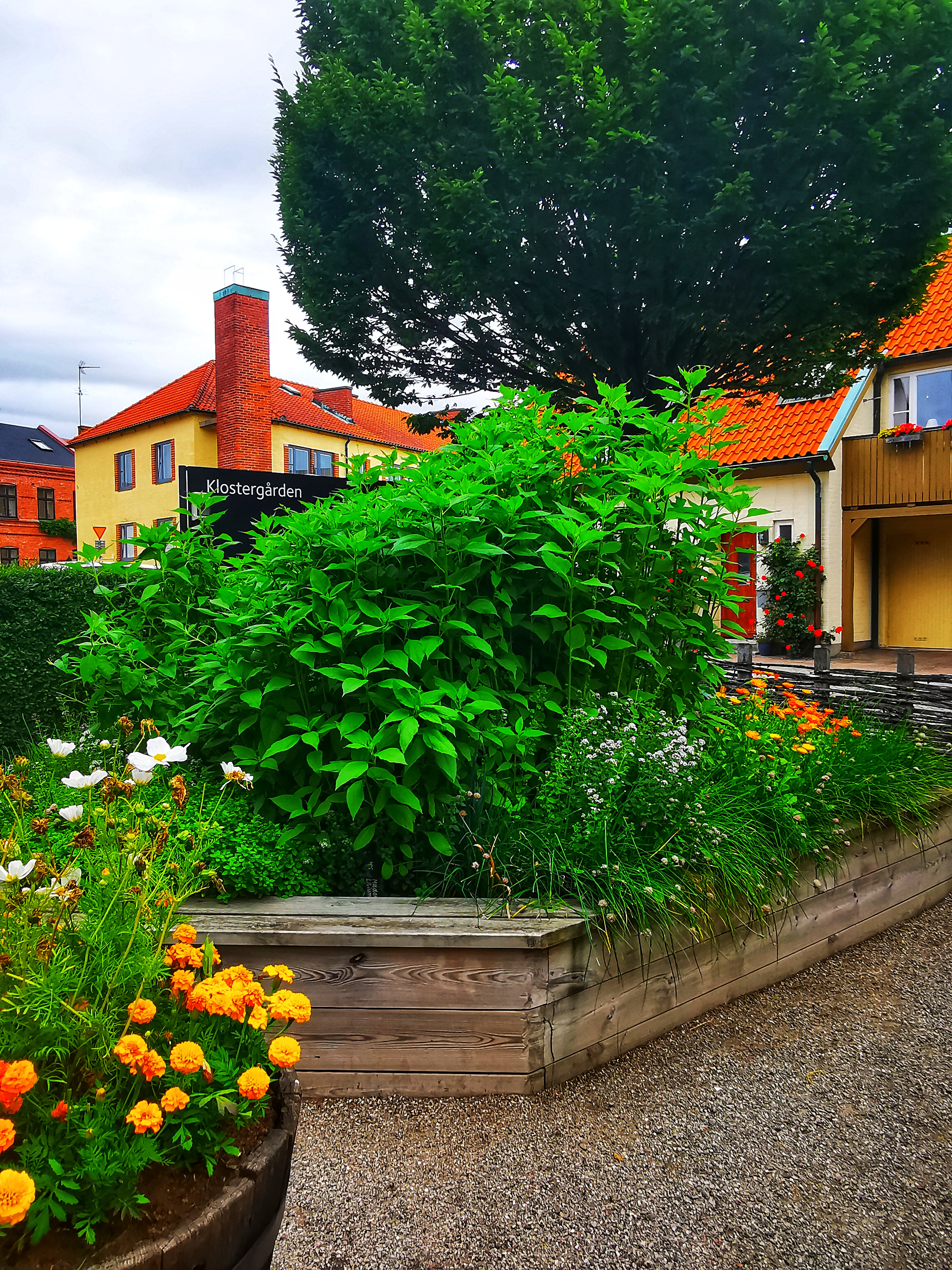 Pretty amazing view isn't it?
I really love this spot 😍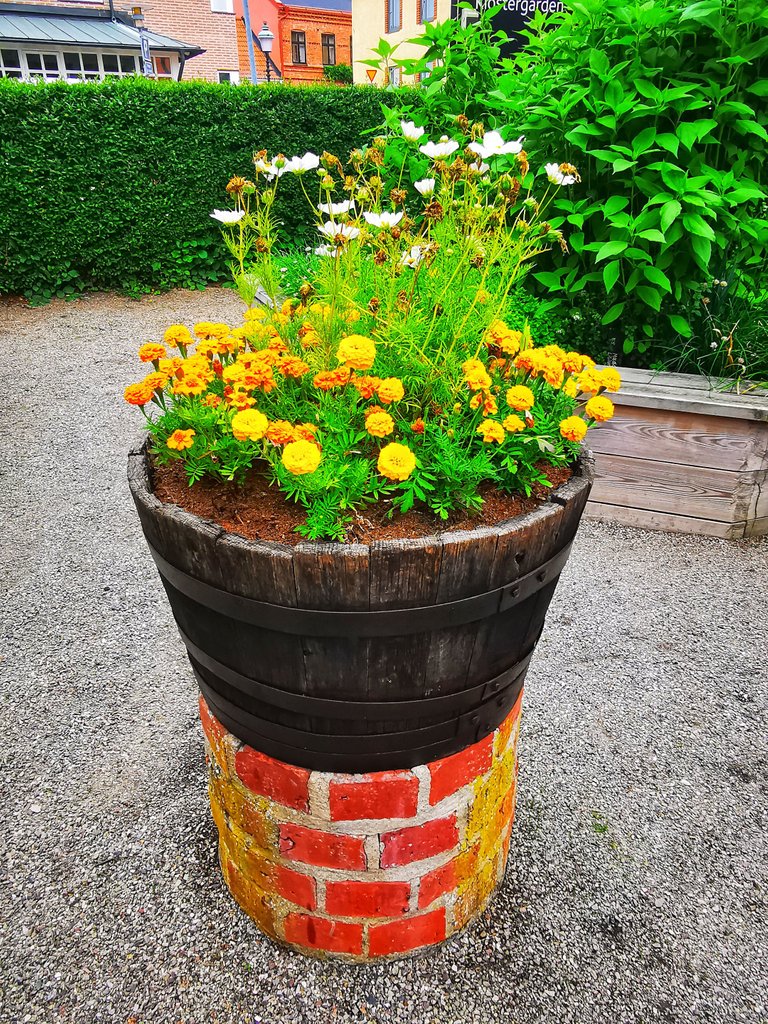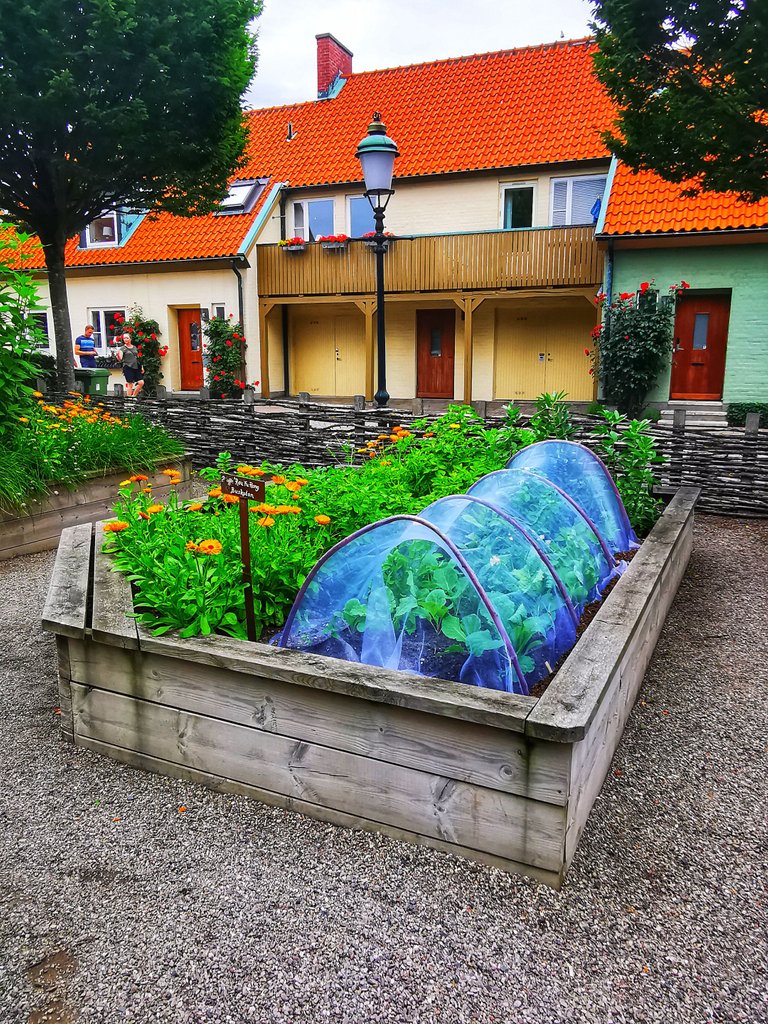 This is the more Colorful garden,
and it sure has some different
gorgeous flowers.
Here are some Nasturtium
Lovely 😉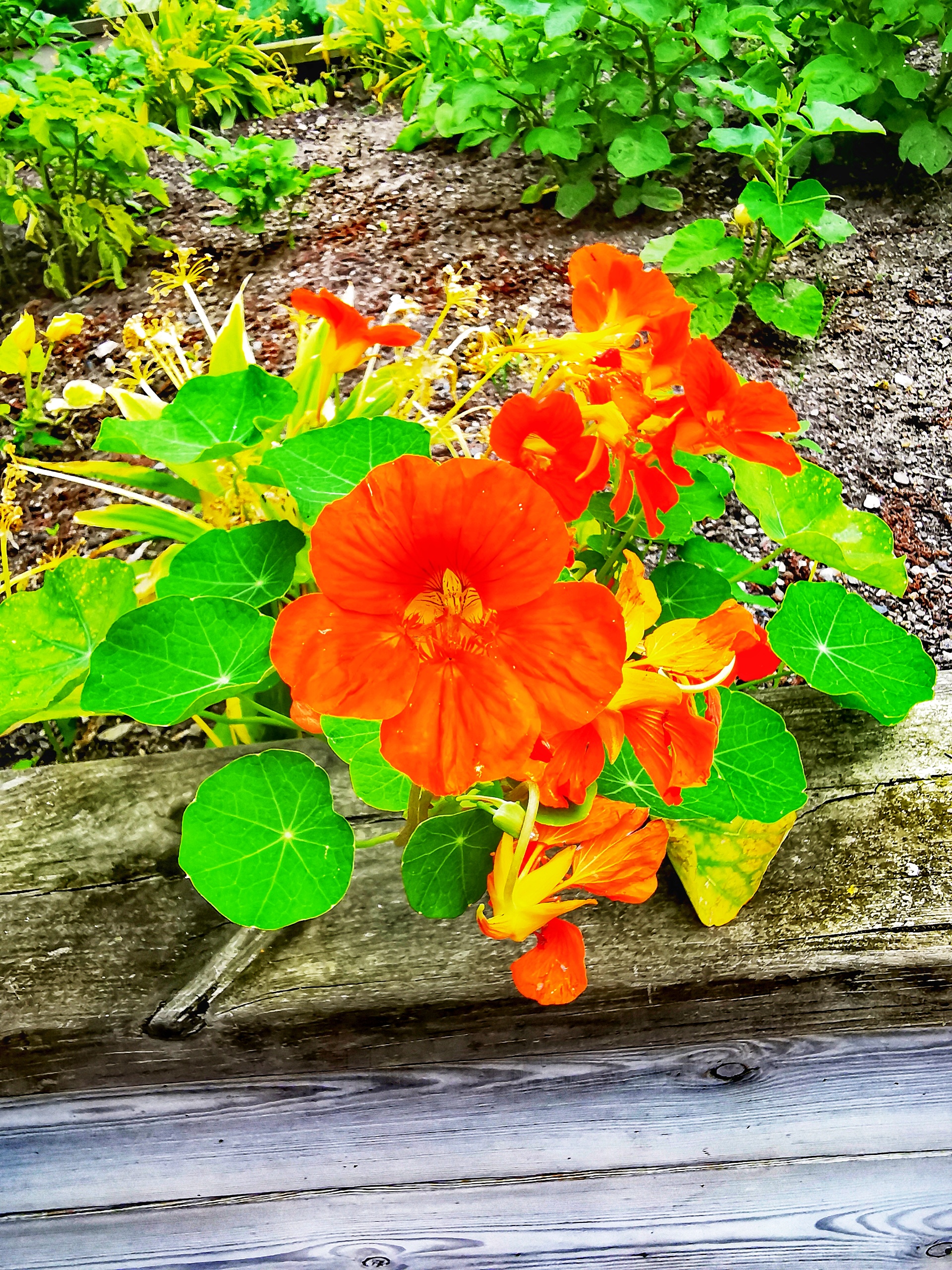 And here is my favorite ones from
this day, and not only do they have
a cherry color but also shape.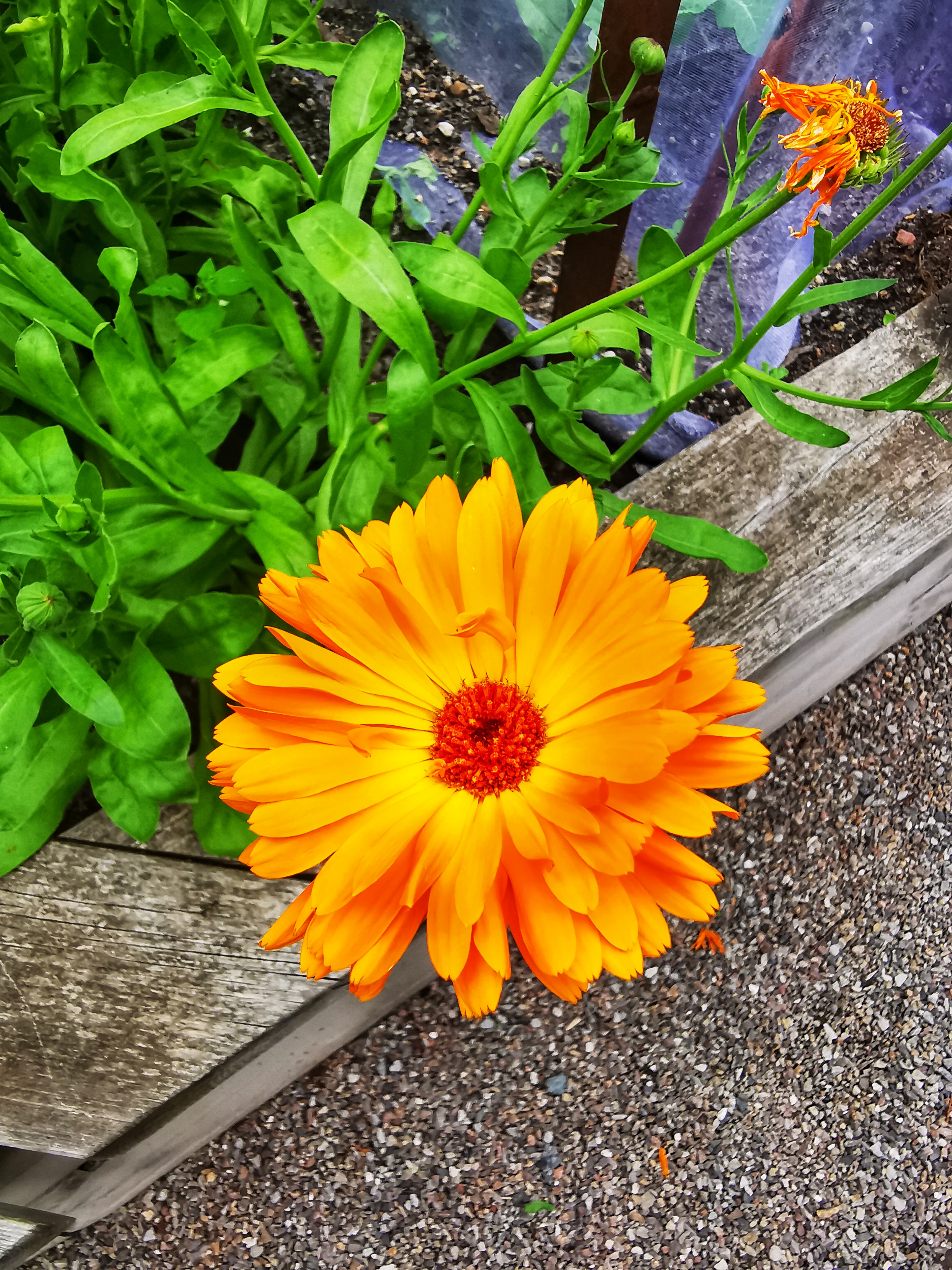 A beautiful Calendulas 🥰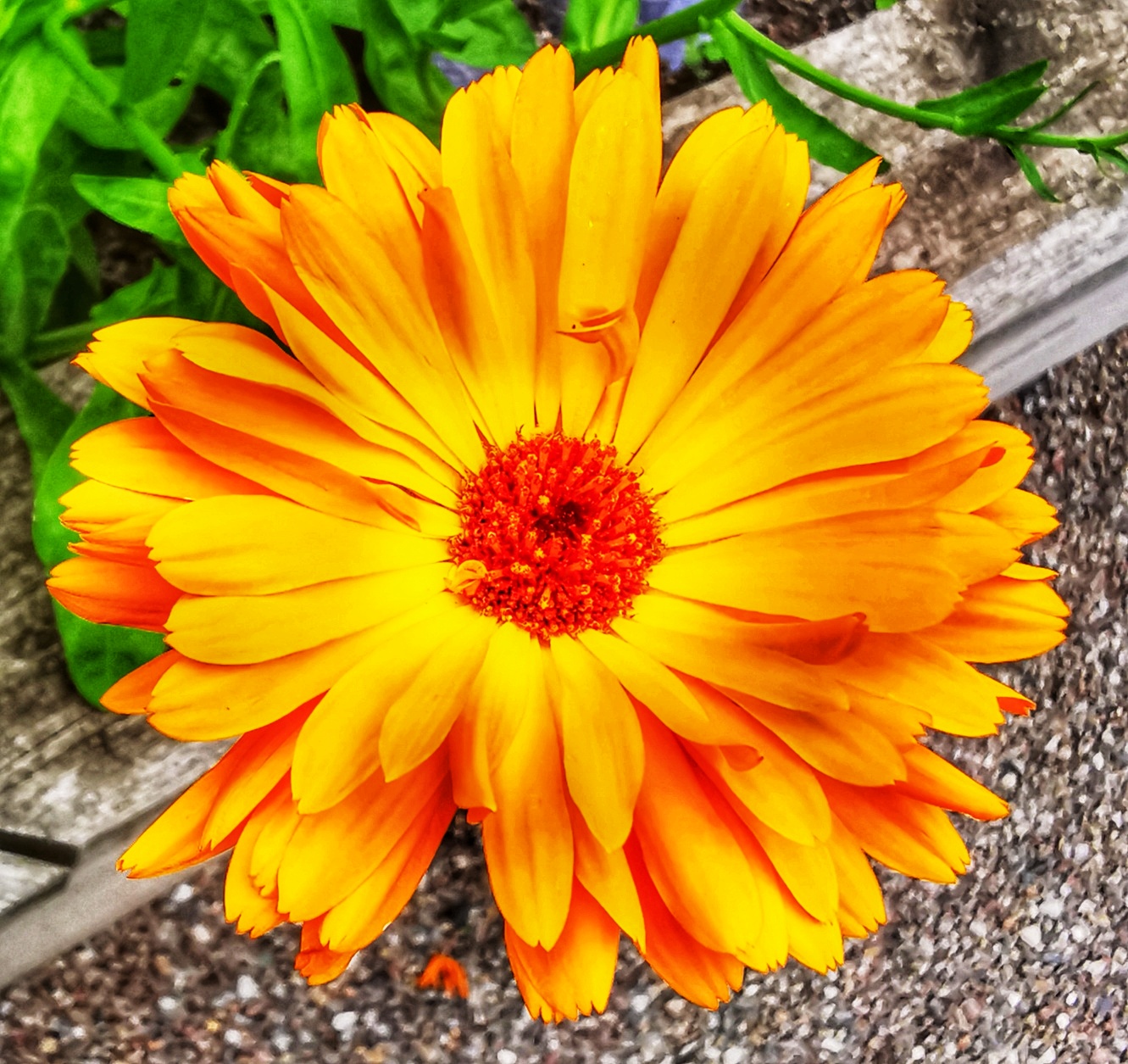 And every summer you can see some changes, so it never gets boring to
come here and enjoy the view.
And so we reached the END of this
garden tour, and I hope you liked
it almost as much as I did 😁 lol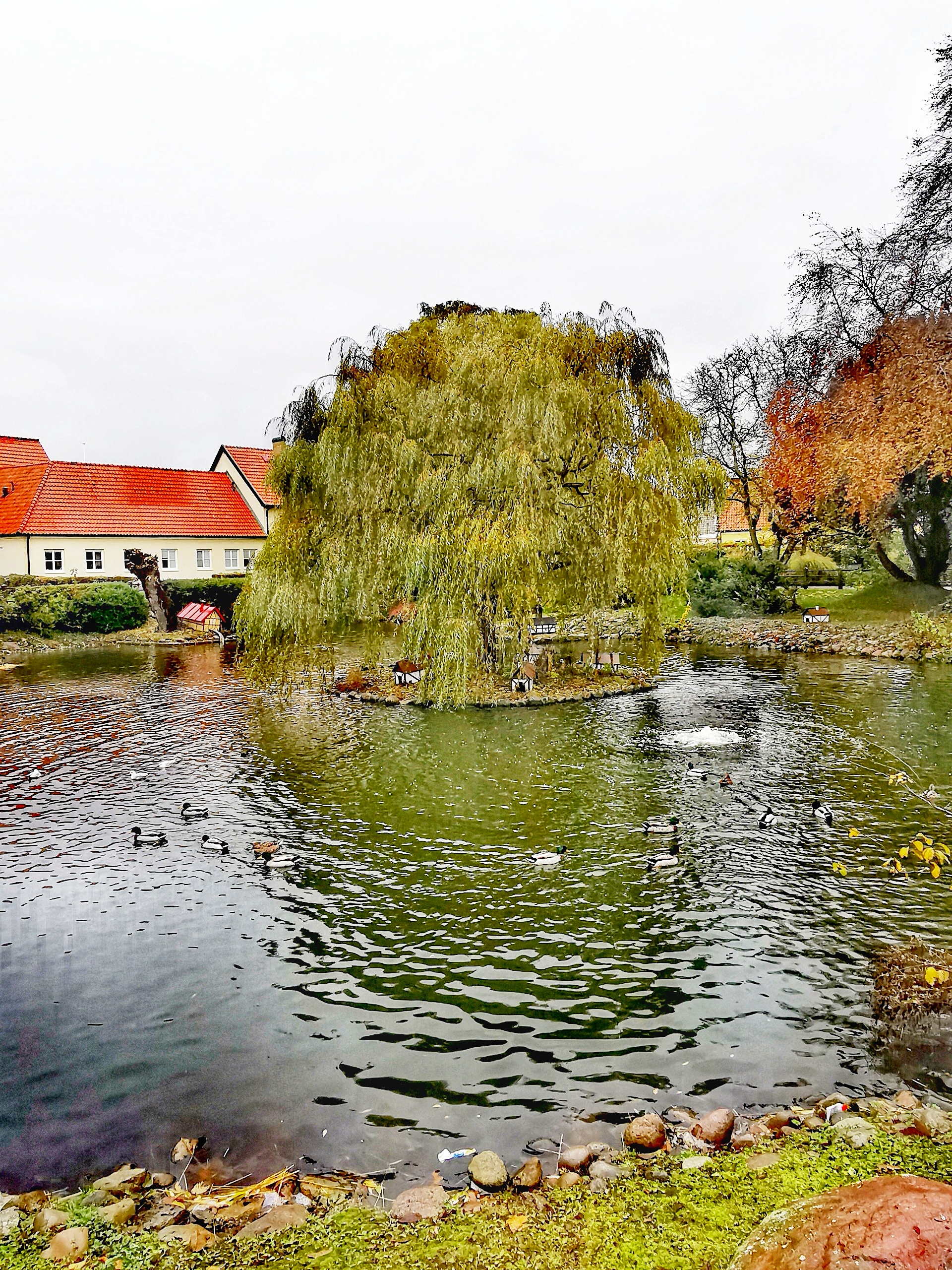 Up the stairs leads to this duck pond
that I shared yesterday, and it is all connected which I love 😍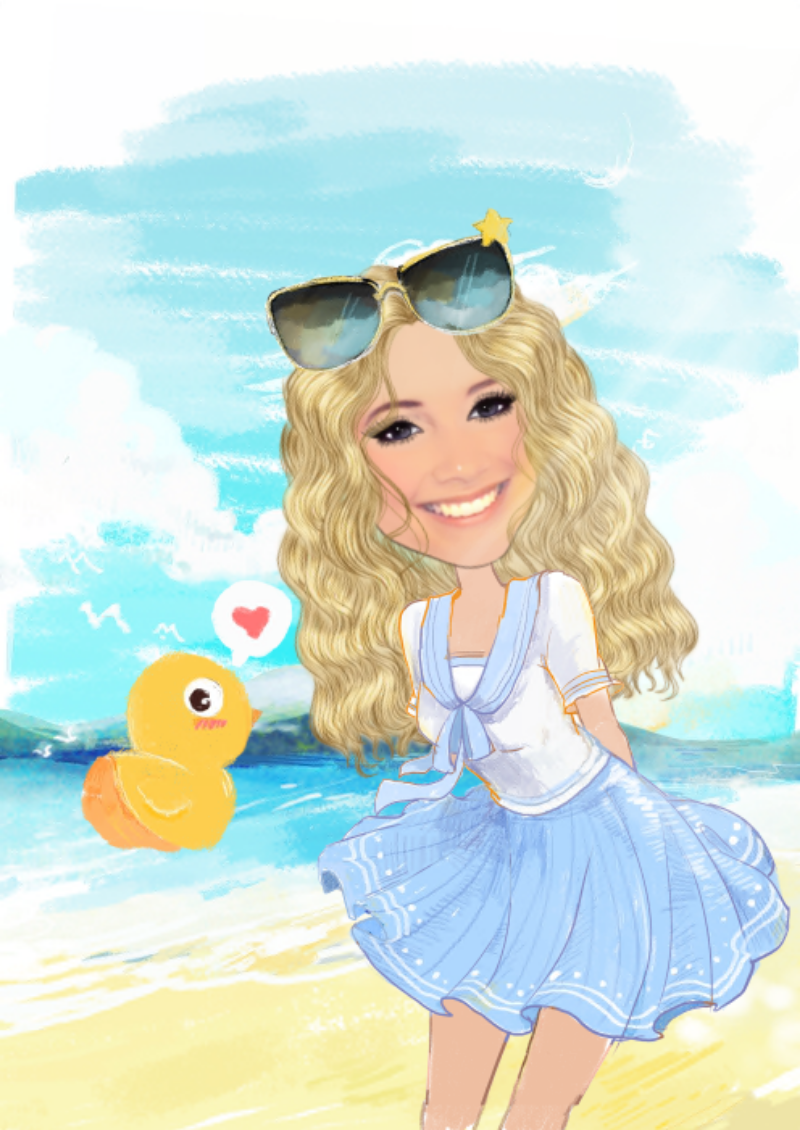 Thank you for sharing this with me,
you are the BEST company 🥰
Have a super Great week my friends
And don't you ever forget that
YOU ARE AMAZING ❤️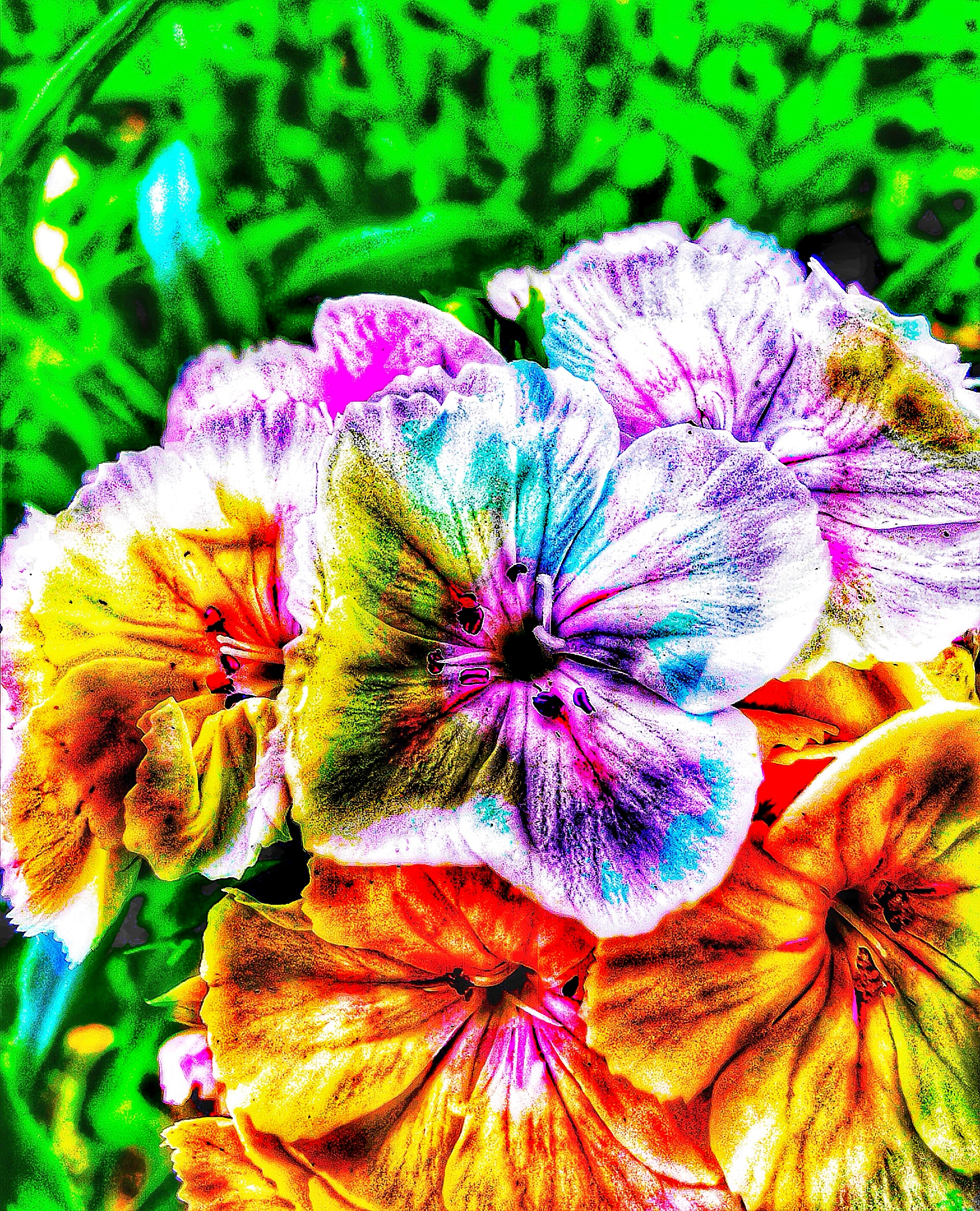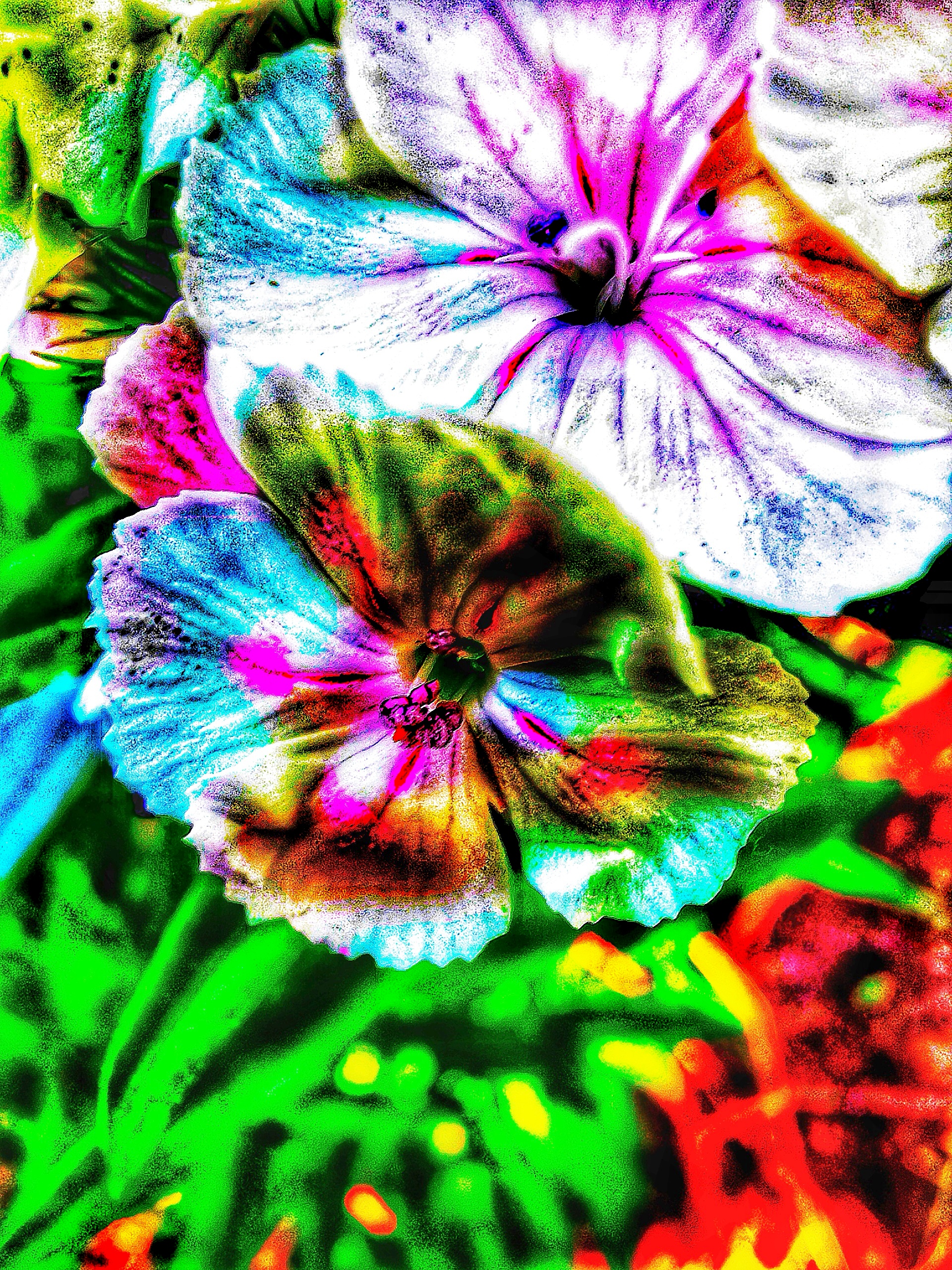 STAY SAFE AND MUCH
LOVE TO YA'LL 🥰

Proud Member of the best family ❤️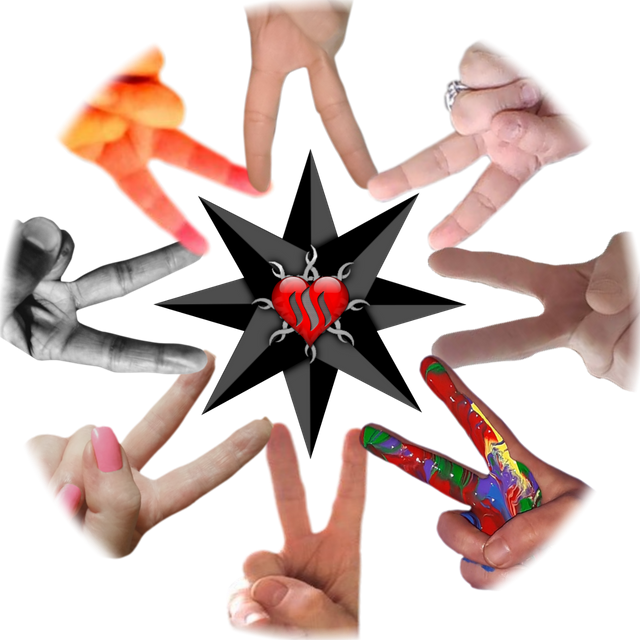 Peace - Unity - Family - #thealliance Amazing leader @enginewitty

Beauty by @thekittygirl ❤️
〰️❤️〰️
🌸Just happy about life and Thankful for
all the blessings in it! 🌸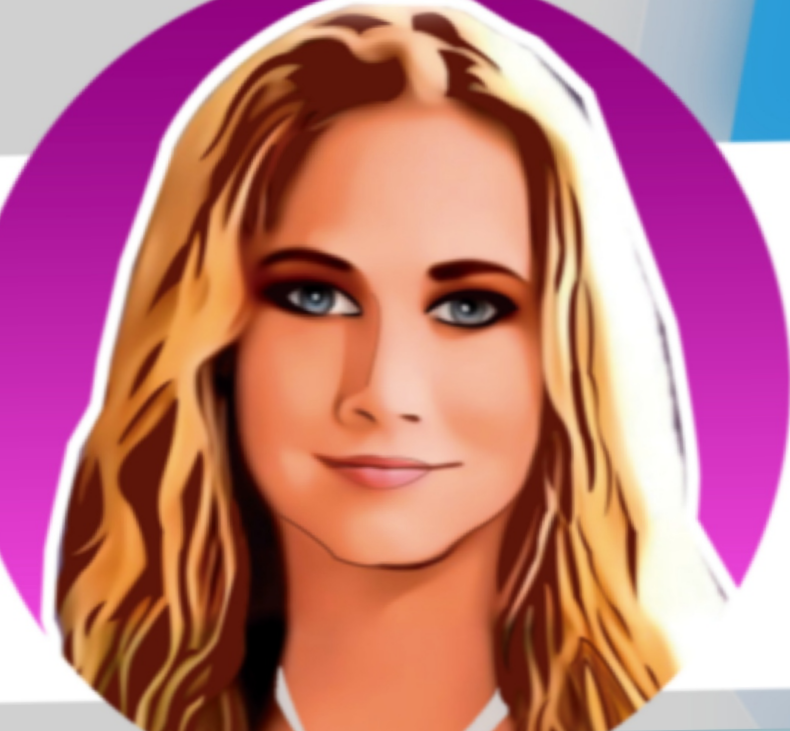 @saffisara :Passionate about reading YOUR posts and commenting. Loves to laugh and take pictures. AND I'm a Hug Lover! Remember Every day is a #haturday
🌼All pictures are my own and taken by me 🌻

Thank you @enginewitty 💖

Created by the Great @derangedvisions

Thank you @enginewitty for this badass banner❤️