Happy thursday my AMAZING HIVERS

I really hope you are doing MUCH
better than I am 🙈
Let me tell you...
STARTED
Saturday, and I was pretty sure that
I had a Urinary tract infection.
All the signs were there.
BUT..
Went to work on monday althogh
I felt it was getting worse.
Then I came home 🙈 OMG
High fever and pain beyond anything
I ever felt before, couldn't even sit
straight. SOO PAINFUL 😢
Went to the doctor and they took
some tests 💉🩸
A really bad Urinary tract infection,
but also signs of some other
infection going on in my
body and they not
sure yet what.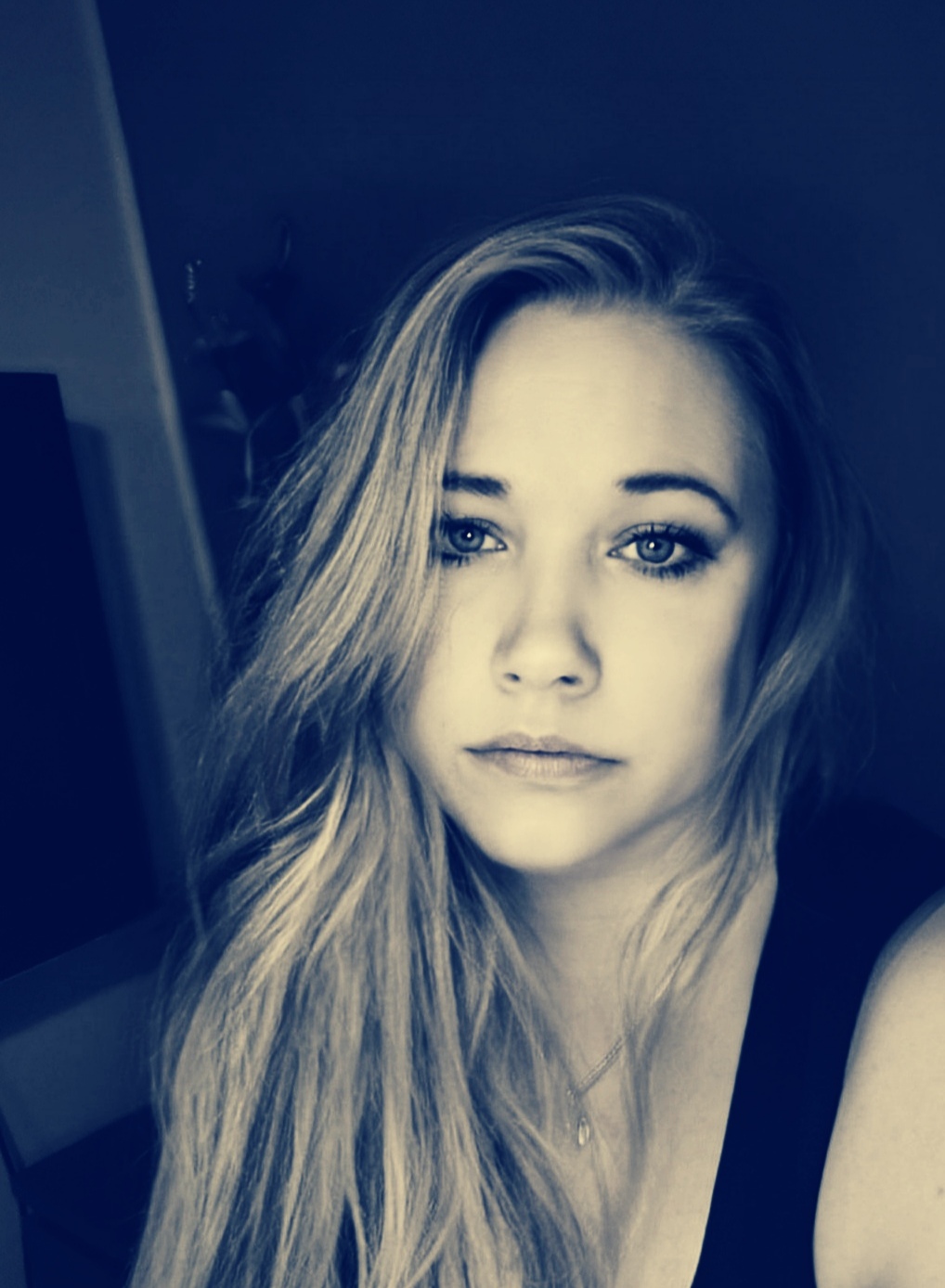 So 2 weeks intense treatment, and
then going back for checkup.
Hoping that the tests they sended away doesn't show anything more.
SO what do I do?
Not use to be home so long, but
I know I couldn't make it at
work like this 😜
So I been sleeping alot, watching
old series like Smallville and
Sons of Anarchy 😁
Played ALOT of Splinterland 😜
My favorite game, but OMG it is SOO
frkn frustrating when you hit a
loosing streak from hell.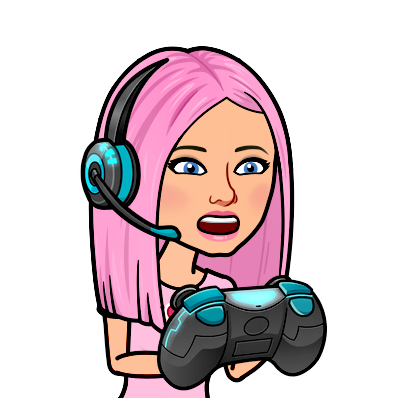 ESPECIALLY.... When
You are close to reach your goal,
in my case champion 2 😁
Still hope to get there tho.
Anyhooo
Going through some pictures on
my Phone and thought I share
some of my favorite ones
that makes me smile
and feel grateful.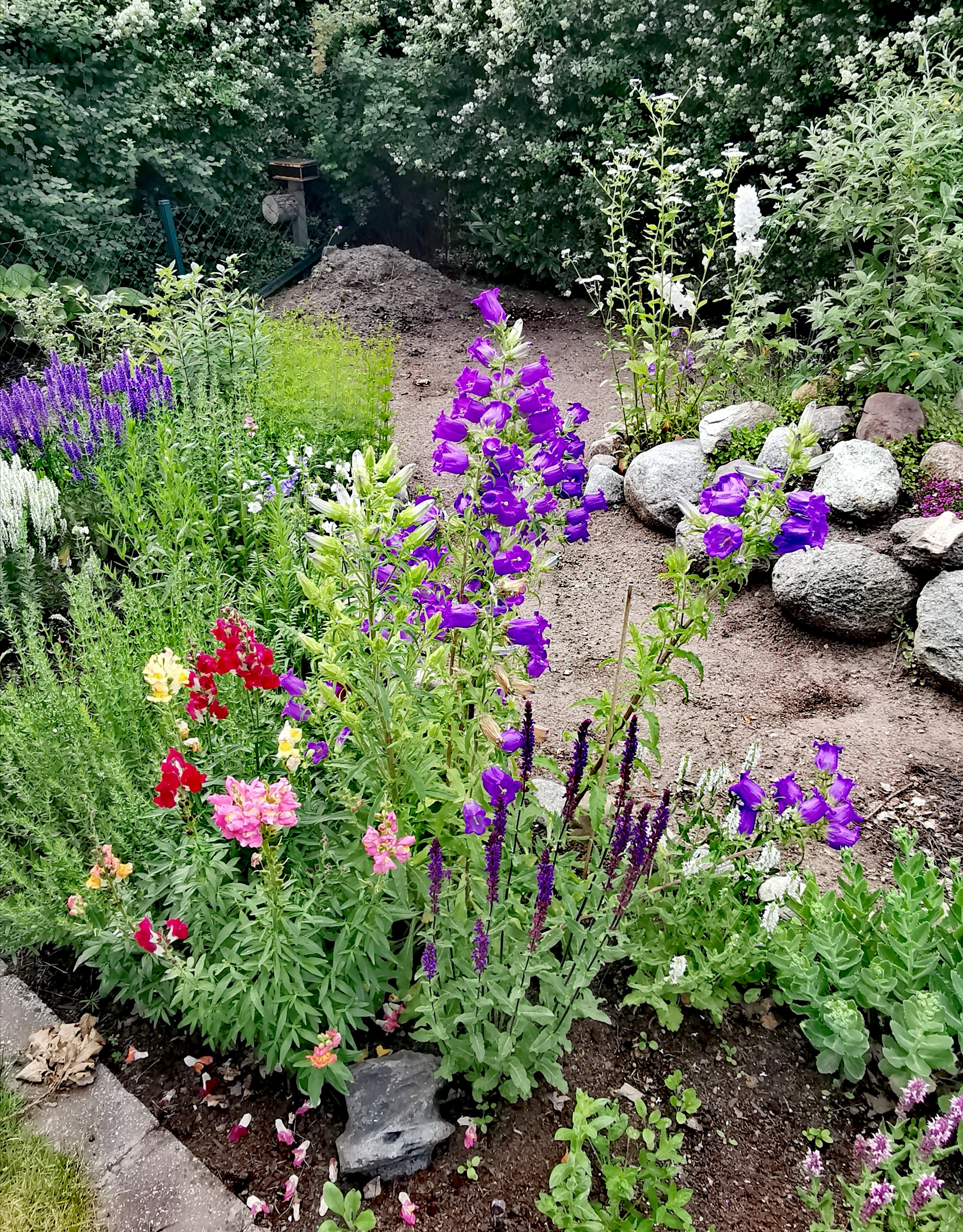 Soon this is a view that I will be
enjoying in the garden.
So many mixes of beautiful flowers,
but I will share 2 favorites today.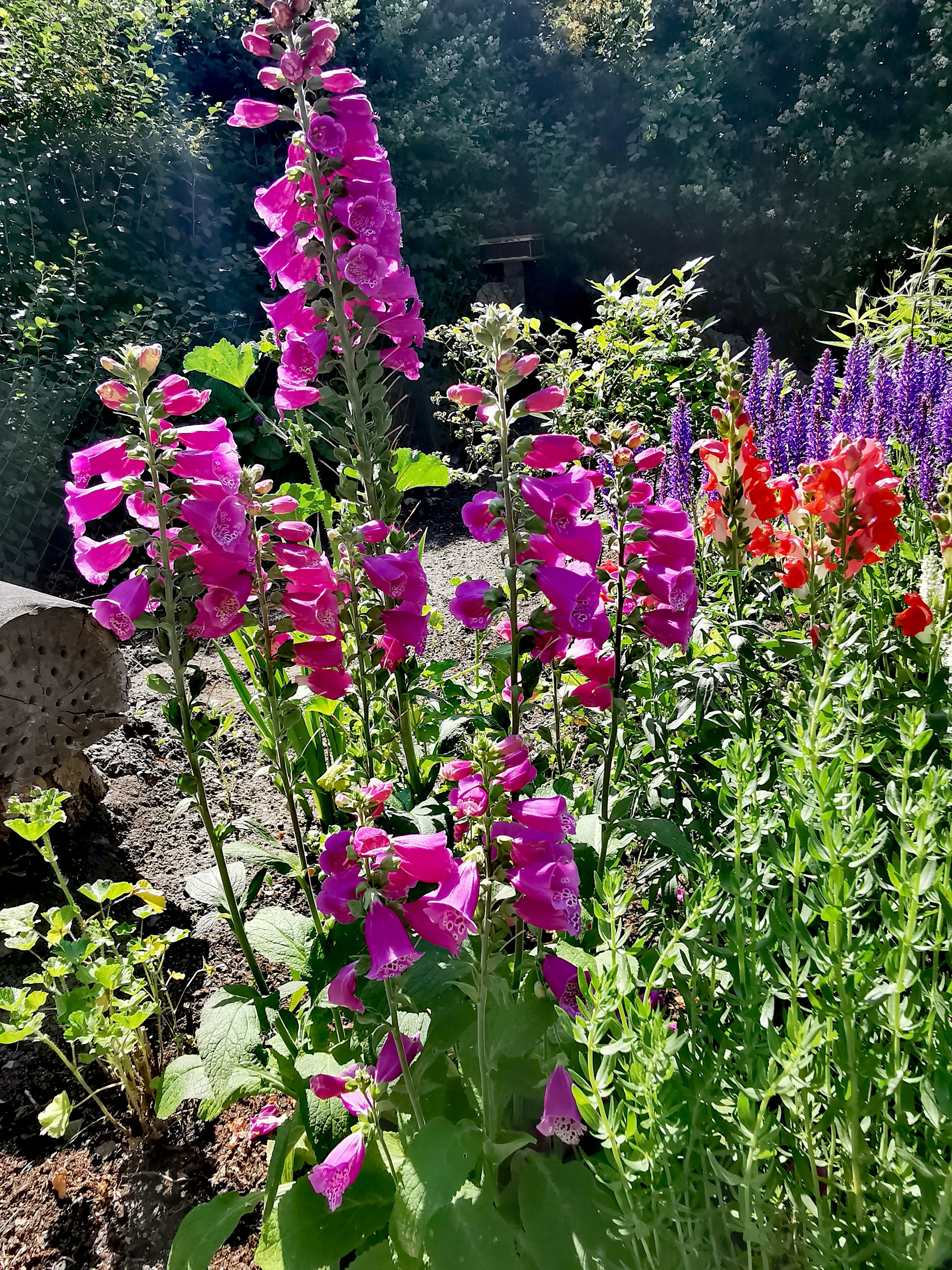 Can you guess? Hint...
They are Pink, and you can see them
in this picture here 😁
Foxglove
So beautiful and unique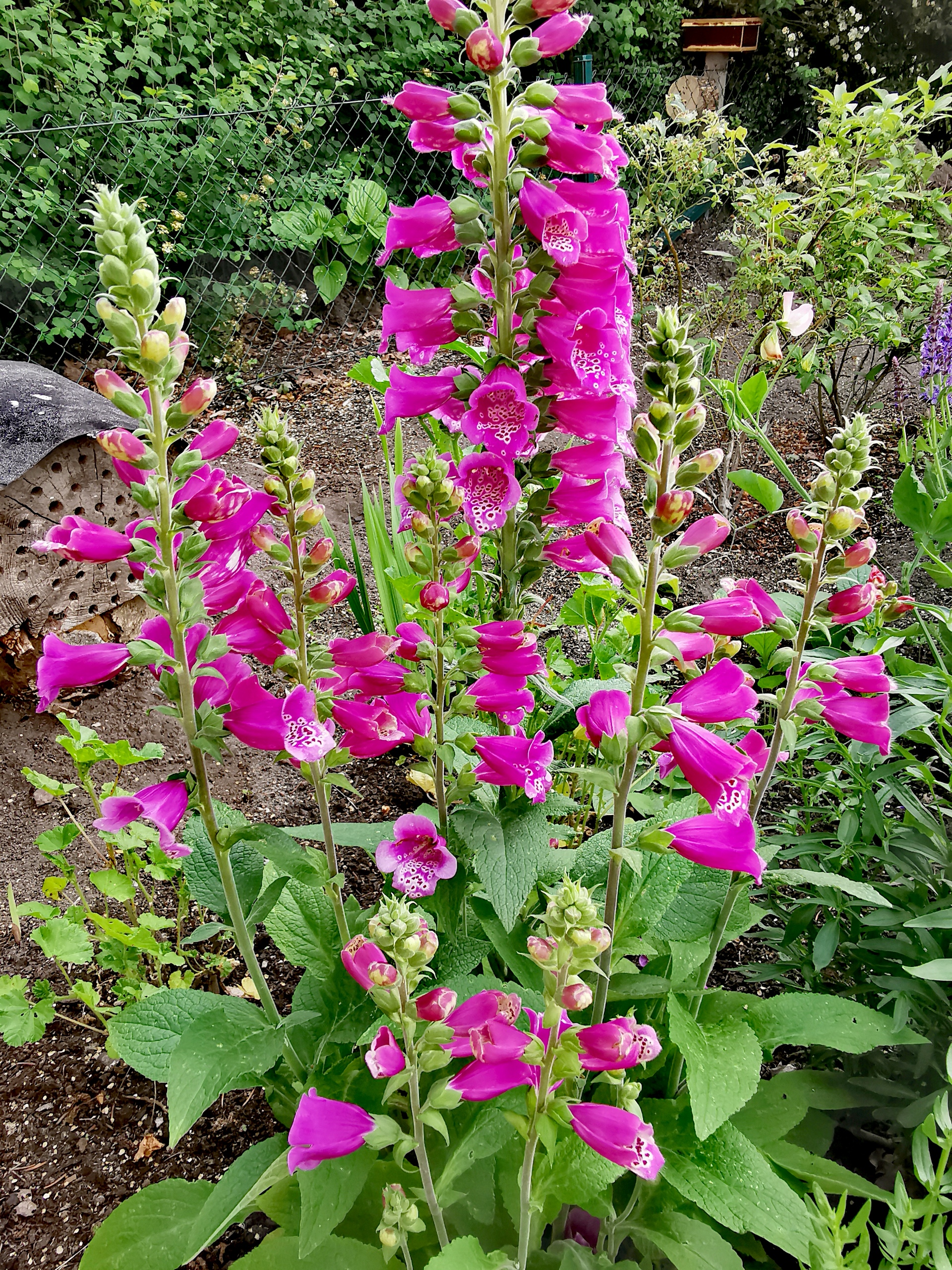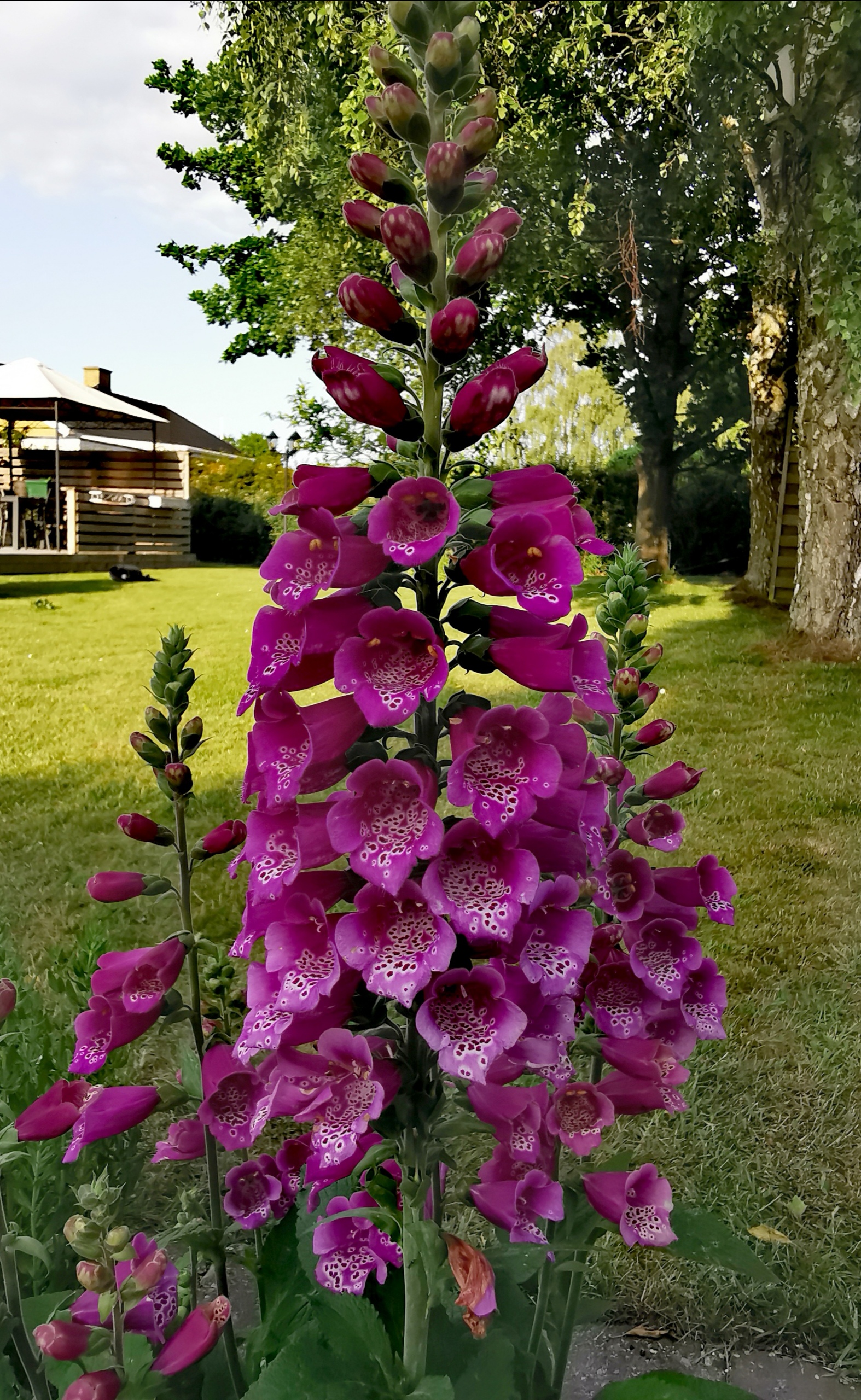 I really love the pattern inside these clock looking shapes 😍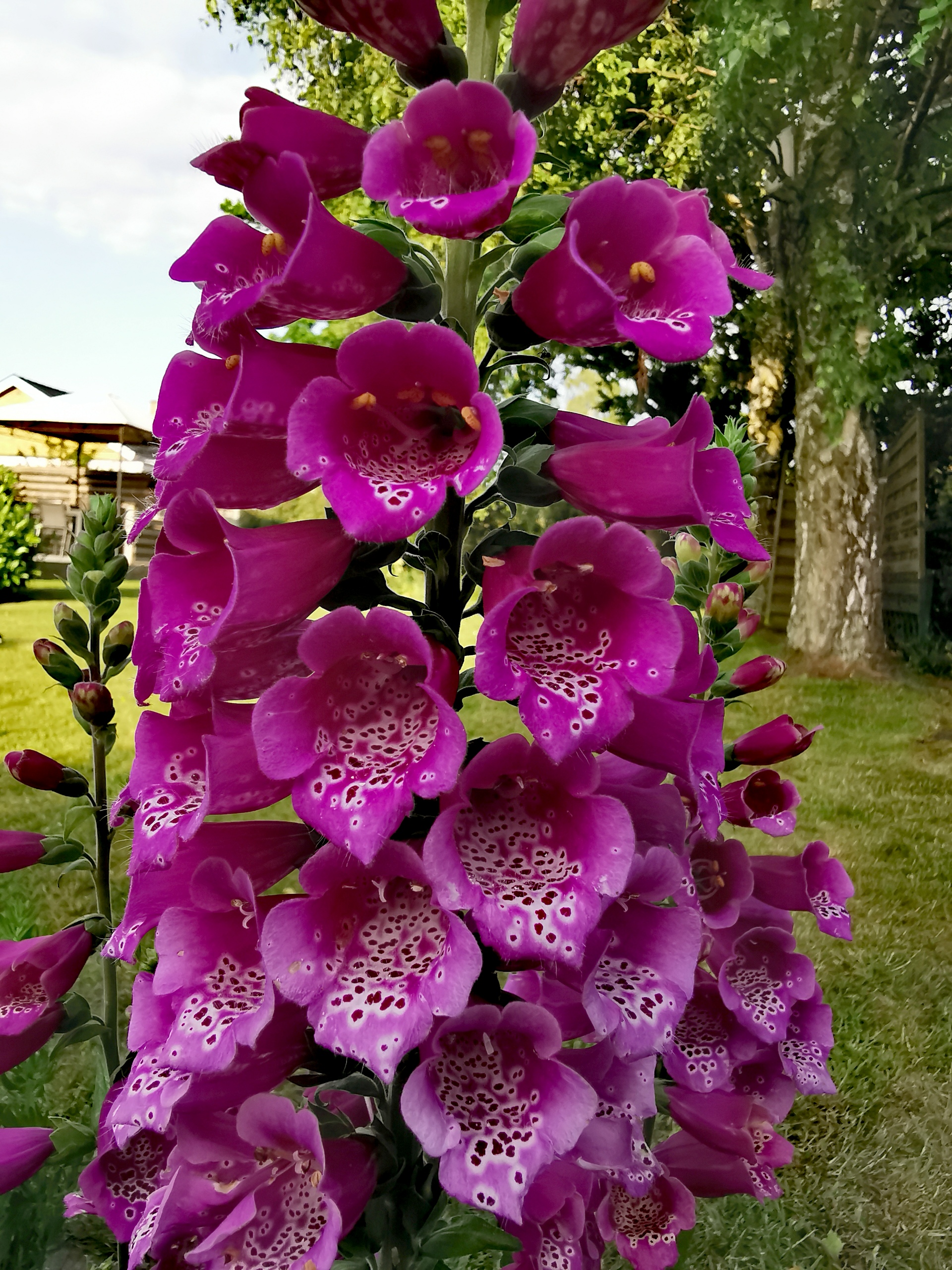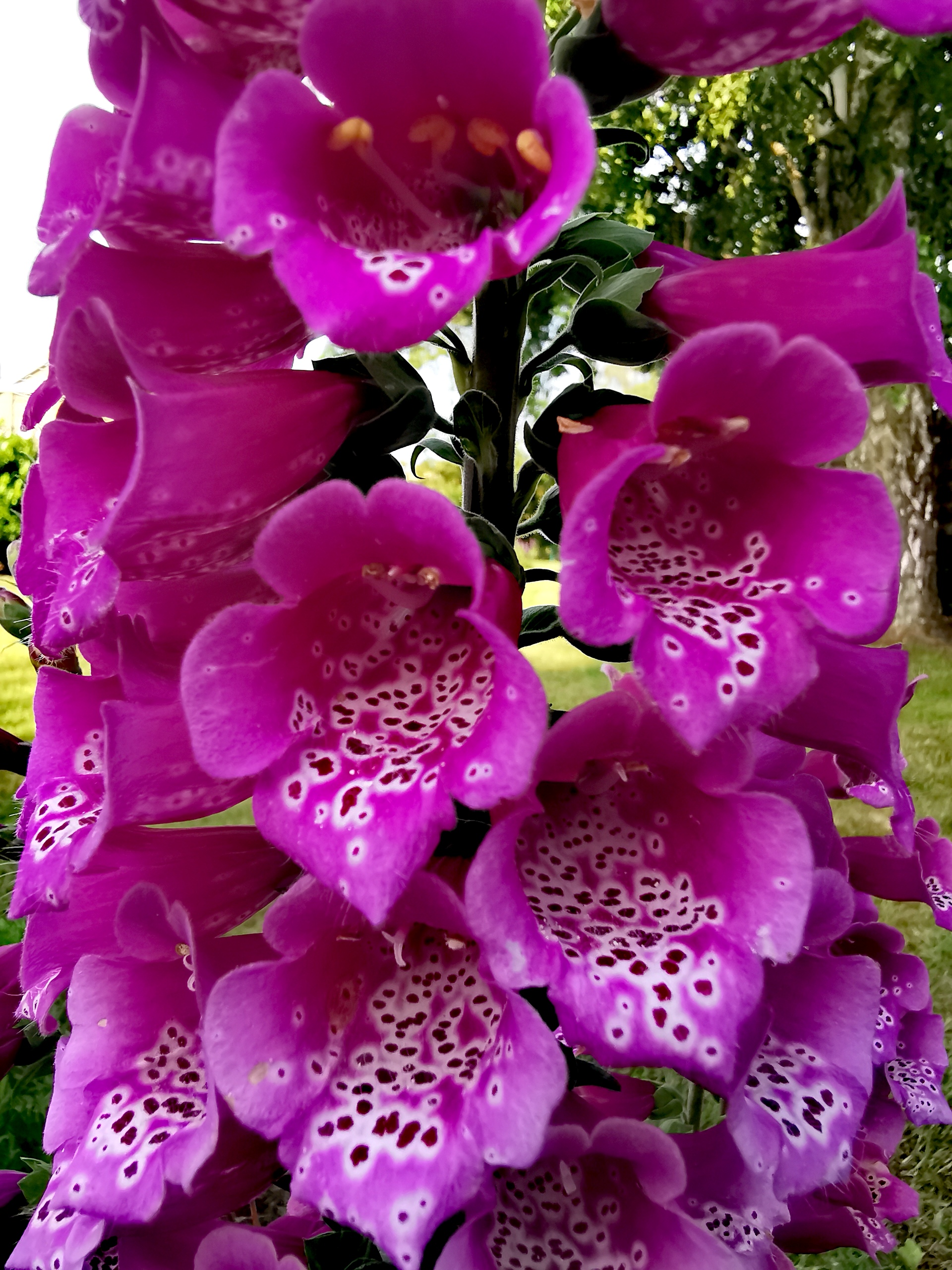 Another one I look forward to see
again this year, is these amazing
Canterbury Bells also known
as (Campanula medium)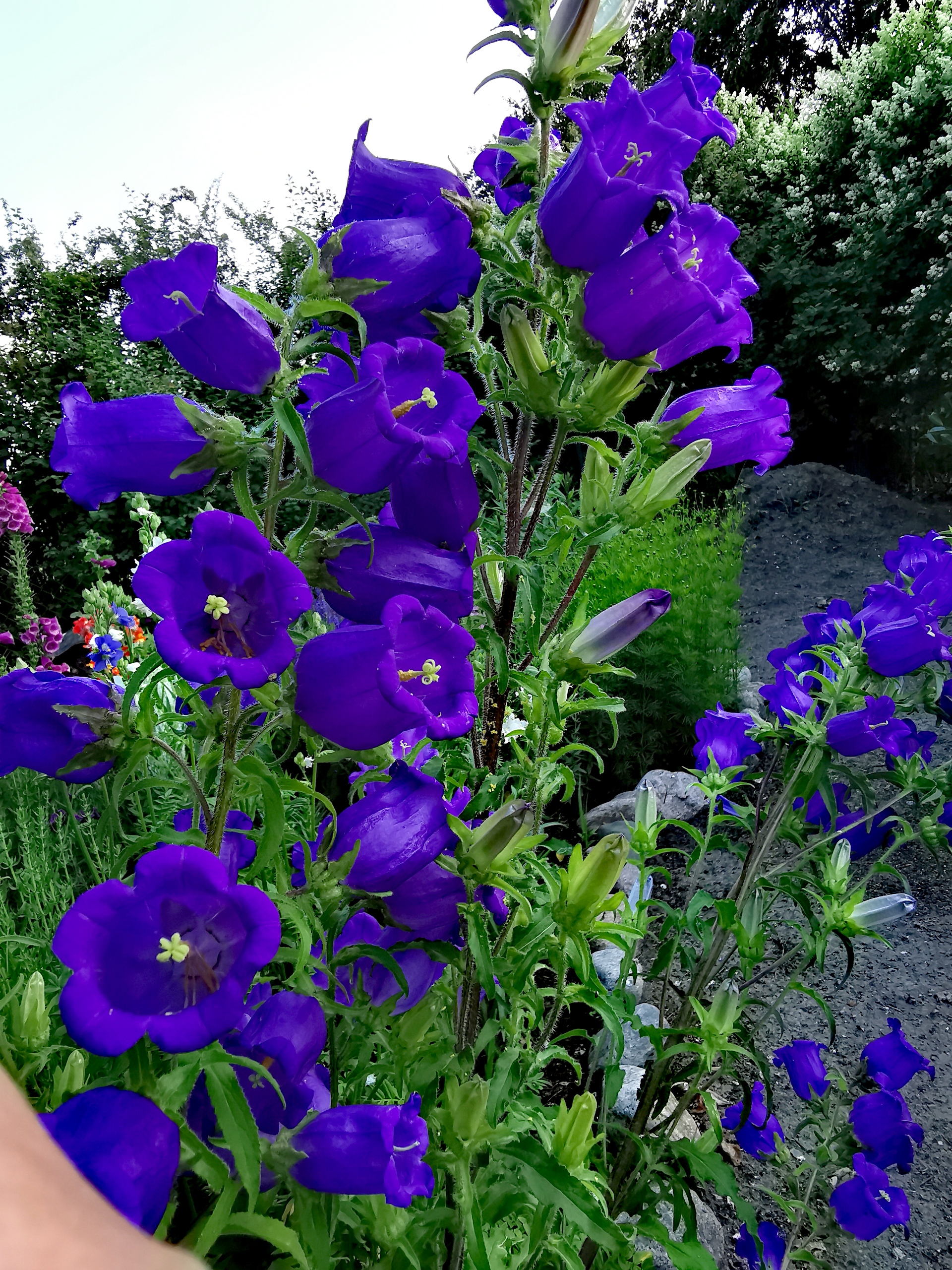 Have them in beautiful blue
and purple 😍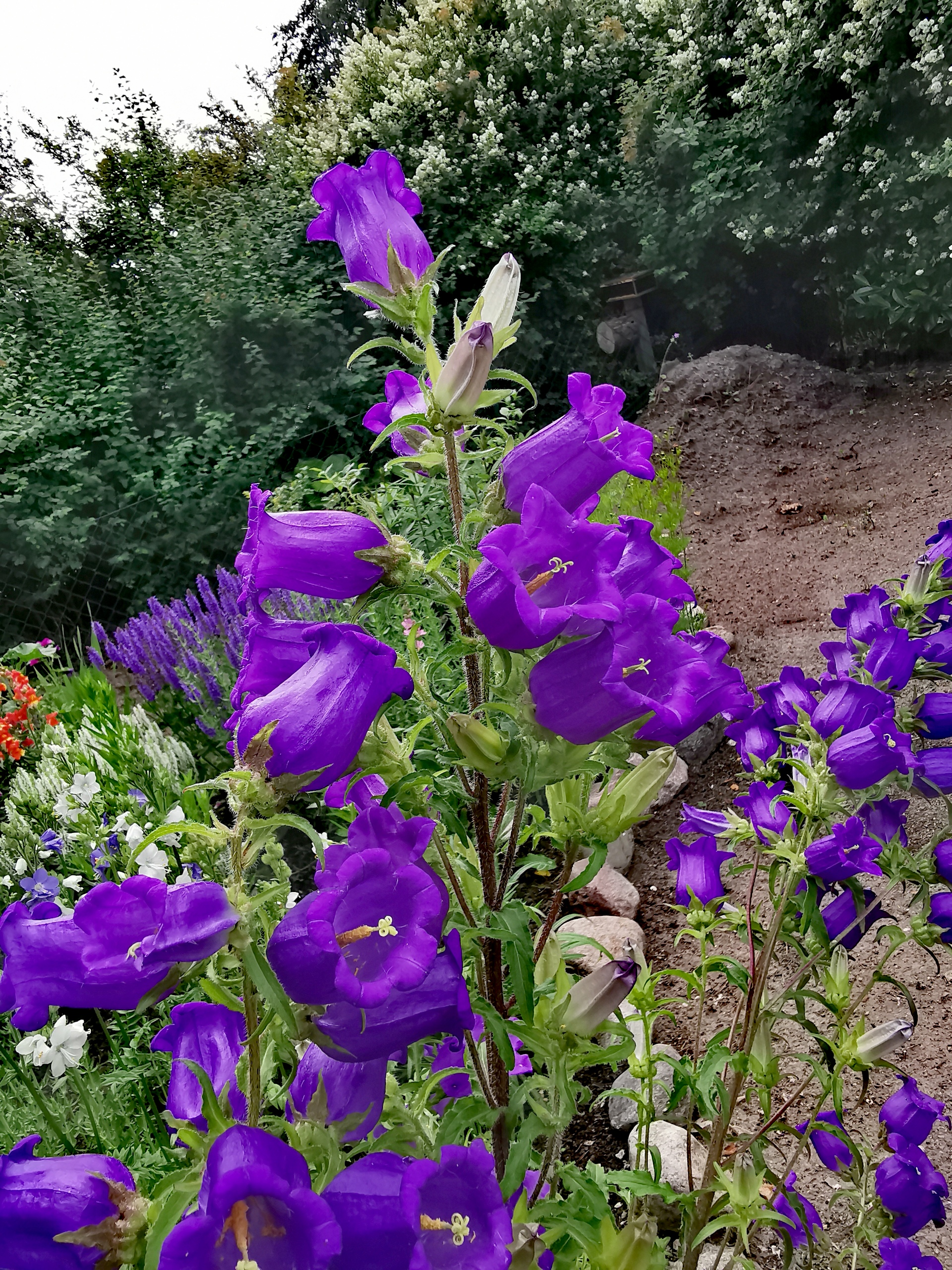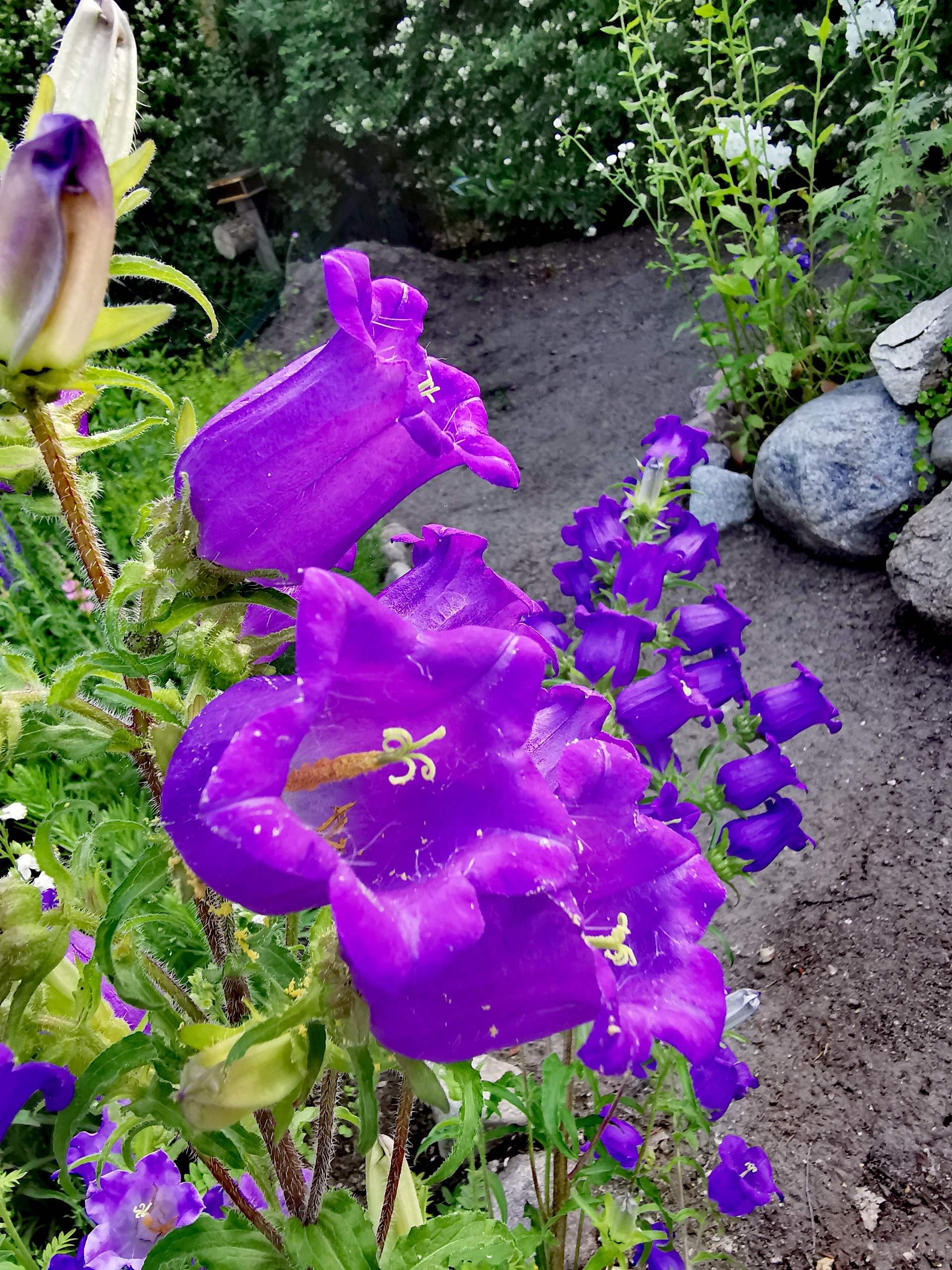 They look amazing both in bright sunlight where they almost sparkle, and
when the shadow comes and they
get a really dark shade.
#ILOVEITALOT 🥰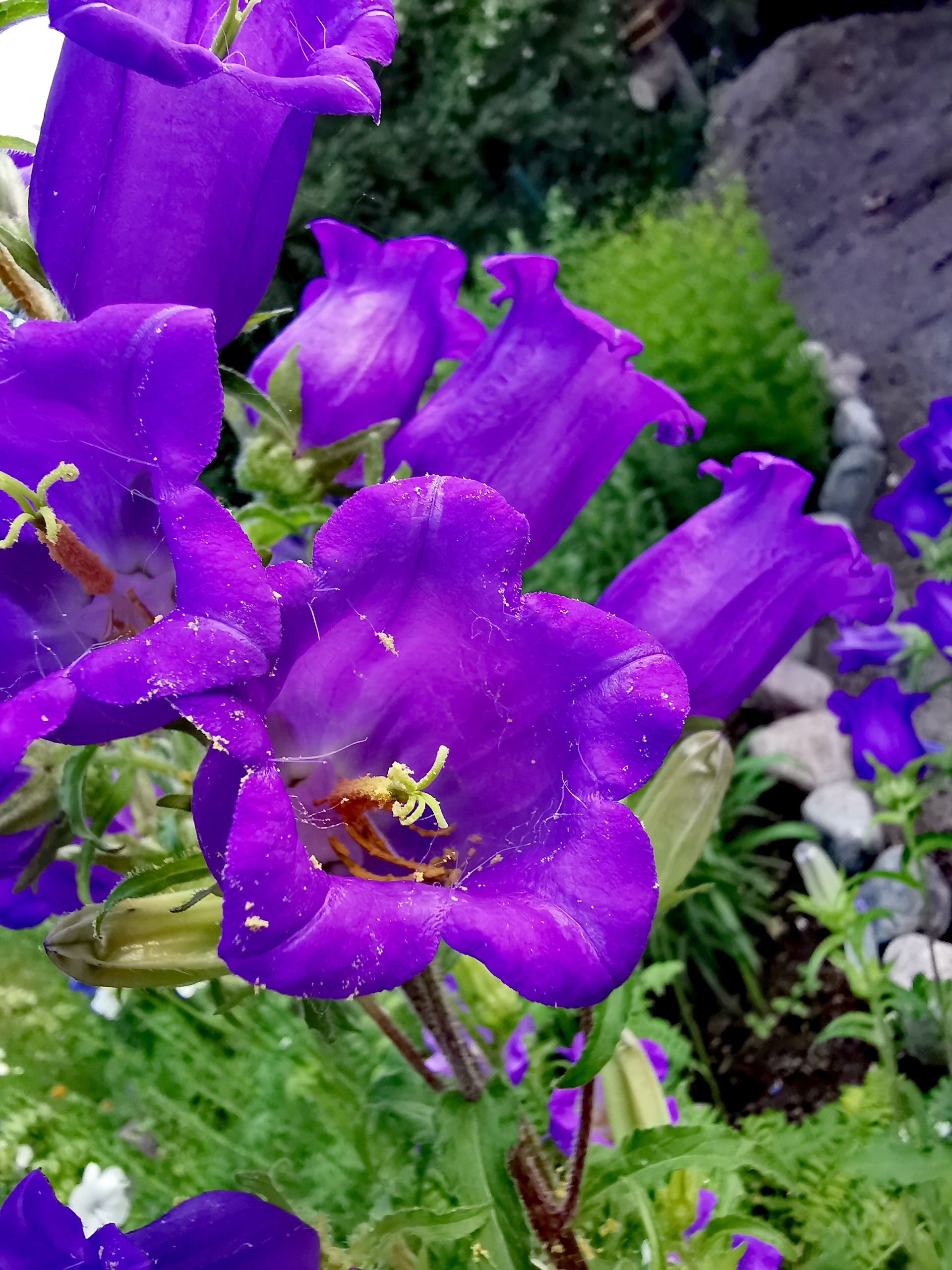 And to be able to watch natures
amazing process close up
like this each year.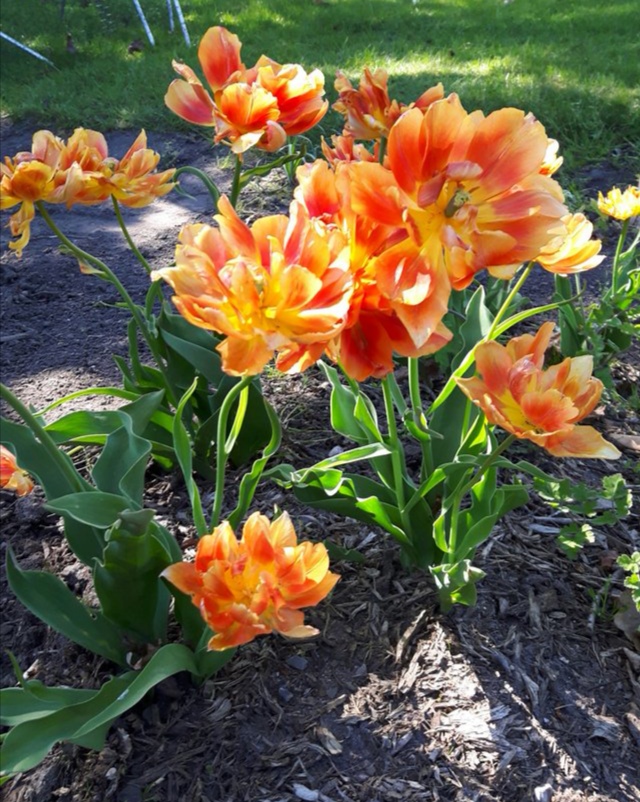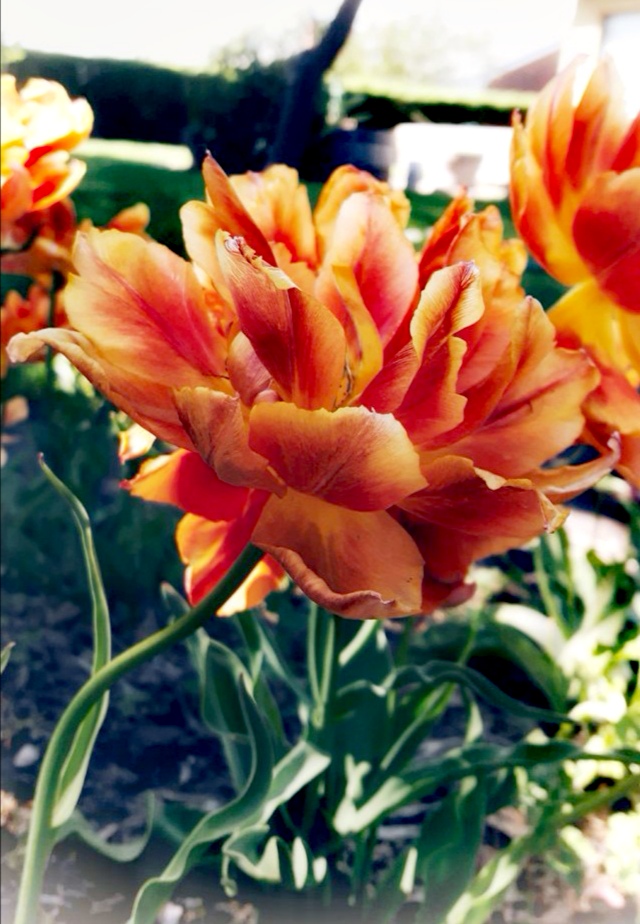 How can I not smile and feel
grateful? IMPOSSIBLE 😊
And especially in times like we are in
right now, and when you like me
are being home unwell.
We all know how important
it is TO...
Finding things that makes you Smile
and thankful 😉 it helps for both
the body and soul 😊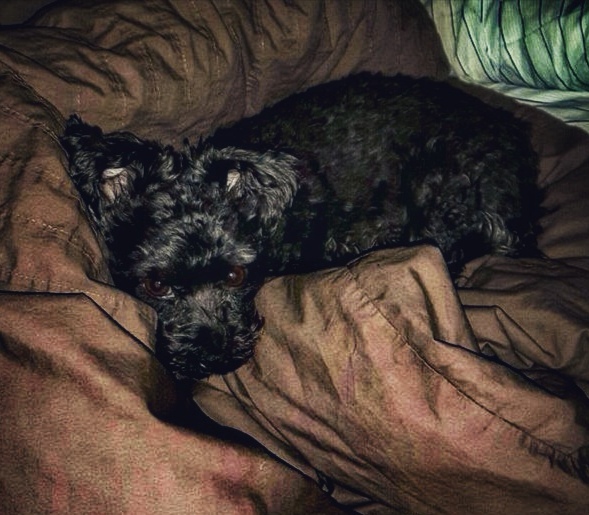 And Bobby sure does the same, being
all loving and Supporting when you
not feeling well. And he NEVER
leaves my side 🥰
So HOPE for Quick recovery, but also
grateful for so many things.
And as I now lay my head to rest 😴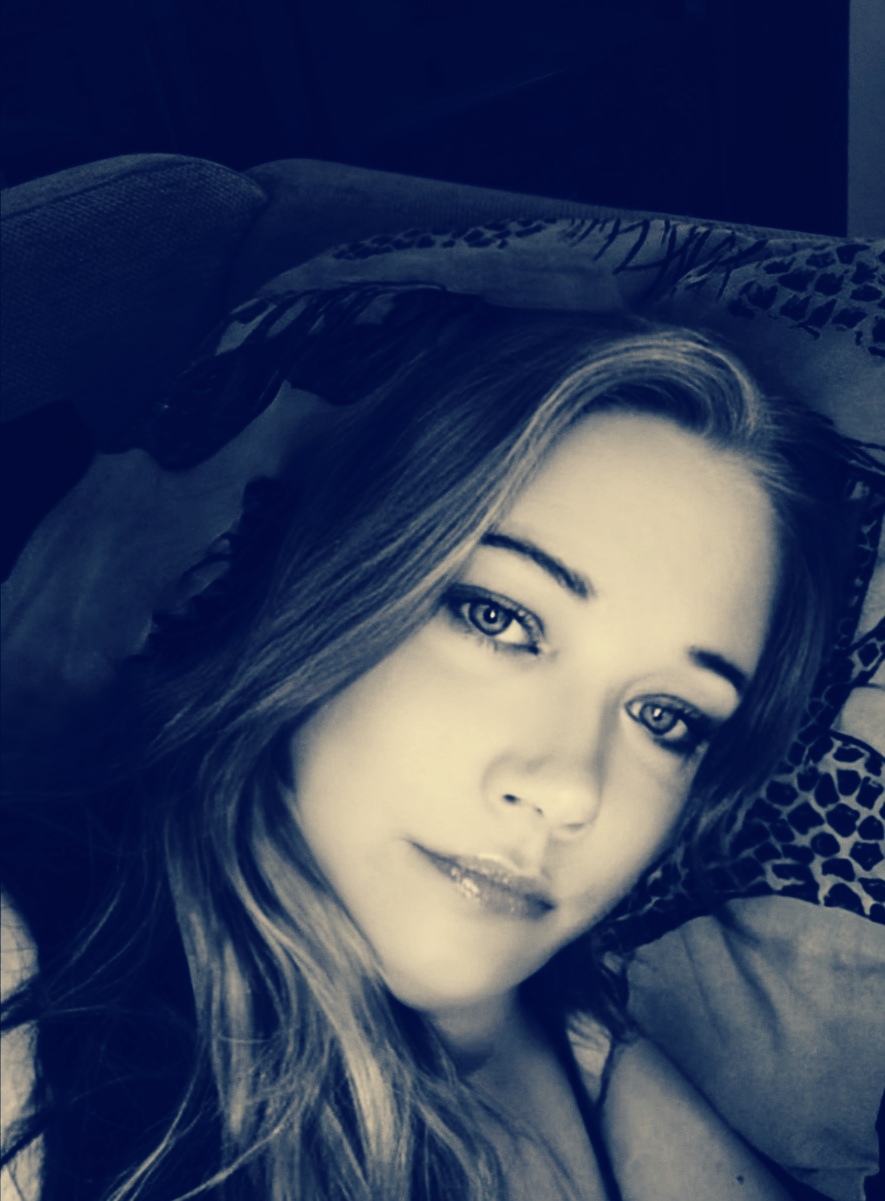 I wish you all a wonderful week, and
may it be filled with health, joy
and blessings.
STAY SAFE EVERYONE
MUCH LOVE ❤️

Proud Member of the best family ❤️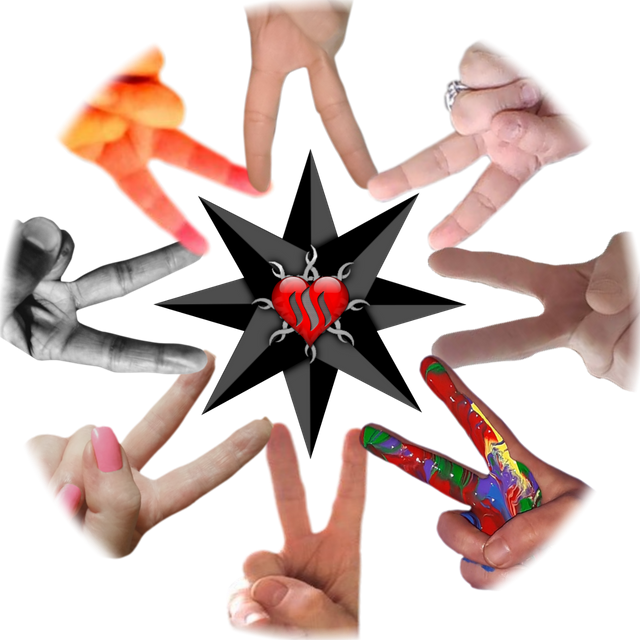 Peace - Unity - Family - #thealliance Amazing leader @enginewitty

Beauty by @thekittygirl ❤️
〰️❤️〰️
🌸Just happy about life and Thankful for
all the blessings in it! 🌸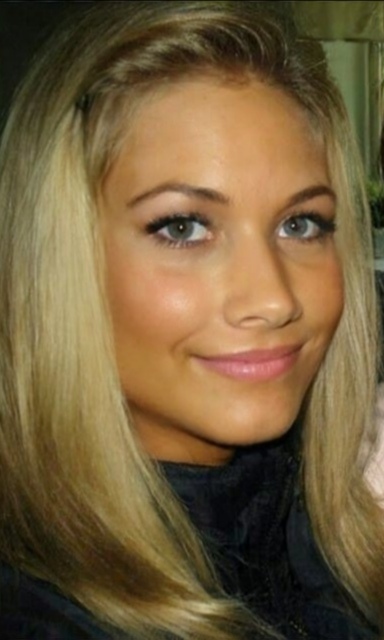 @saffisara :Passionate about reading YOUR posts and commenting. Loves to laugh and take pictures. AND I'm a Hug Lover! Remember Every day is a #haturday
🌼All pictures are my own and taken by me 🌻

Thank you @enginewitty 💖

Created by the Great @derangedvisions

Thank you @enginewitty for this badass banner❤️