Good afternoon Hivers Friend..
This time I will share some spider photos that I got this morning in the backyard of my house.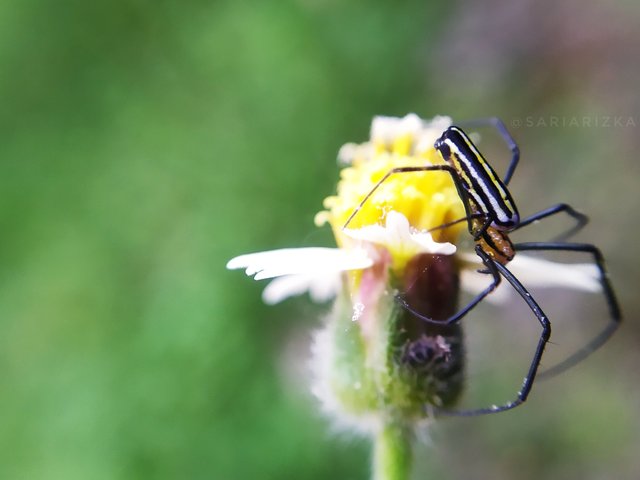 This spider has the nickname Nephila, he is very good at knitting webs and making traps to catch his prey, the webs he made are so strong and when exposed to sunlight can become gold, even circulating if the spider's web is as strong as a bulletproof vest, and uniqueness others say there are some fashion designers who use this type of spider yarn to make gold robes.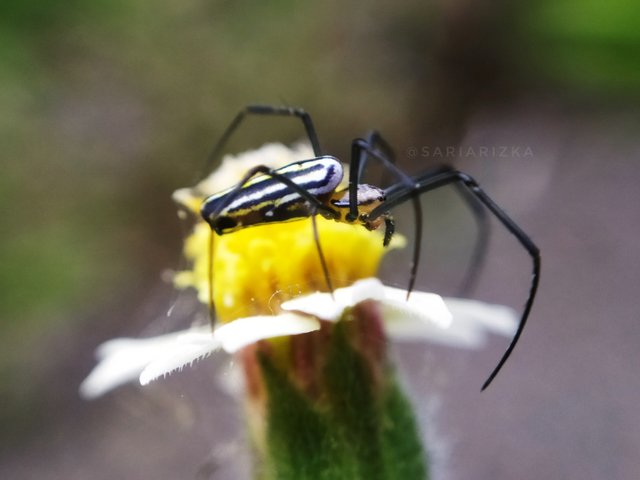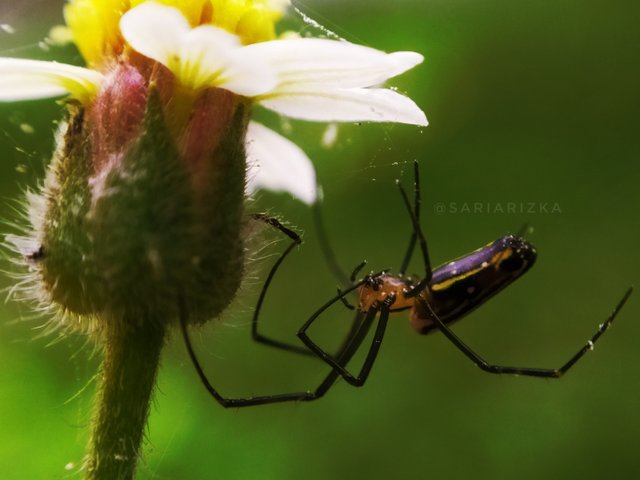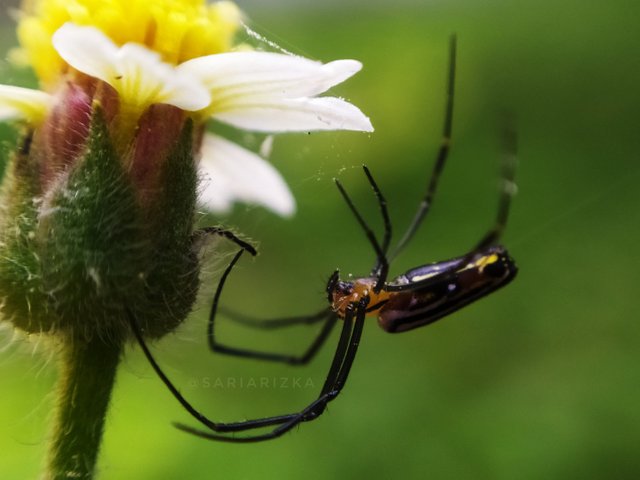 All photos taken using the Smartphone Xiaomi Redmi Note 7 with an additional macro lens.
If you are interested in a unique and interesting world of photography, please visit my account @sariarizka
Or visit the last few posts from me :
I hope you like my photography results, don't forget to vote, comment, reblog, and follow my account @sariarizka to see my other photography works.
THANK YOU VERY MUCH