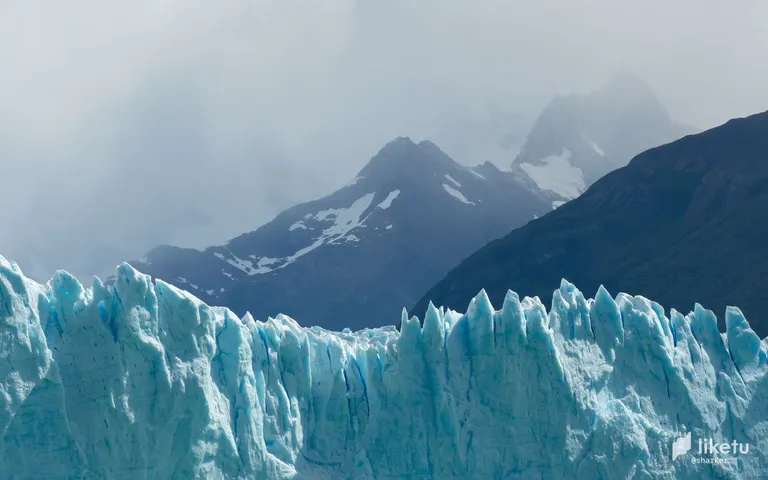 This is the magnificent Perito Moreno glacier, located in the Argentinean part of Patagonia. Today I invite you to admire some views of this glacier, which I captured during one short visit there.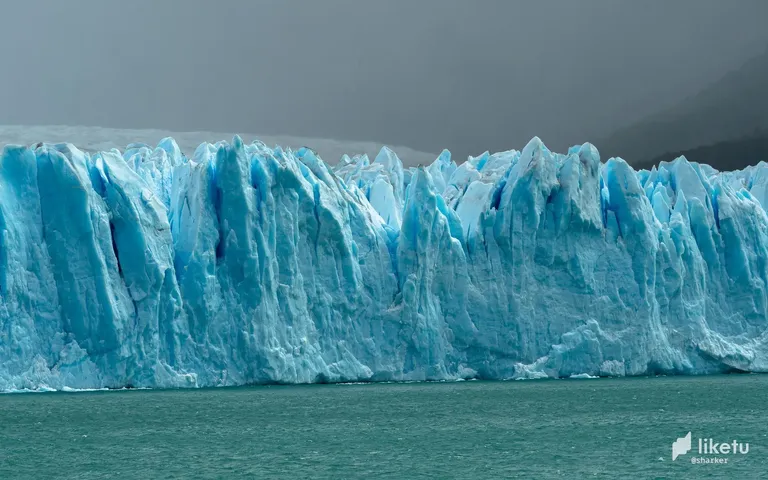 It's funny how differently, depending on the lighting and background, we perceive the color of ice, . In the shade, against the backdrop of mountains and fog, the ice wall looks rich blue, almost unearthly beauty, and the melt water below it too.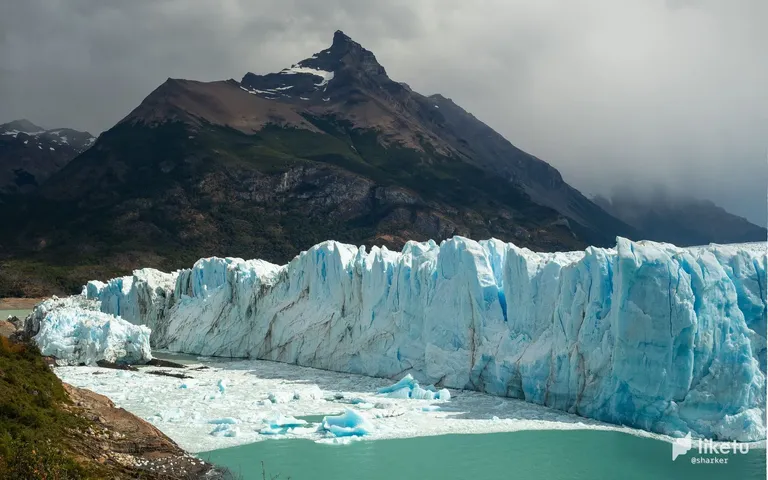 But under the bright sun, the blue color of the ice is not so saturated, it brightens noticeably, but still remains blue — all glaciers are like that.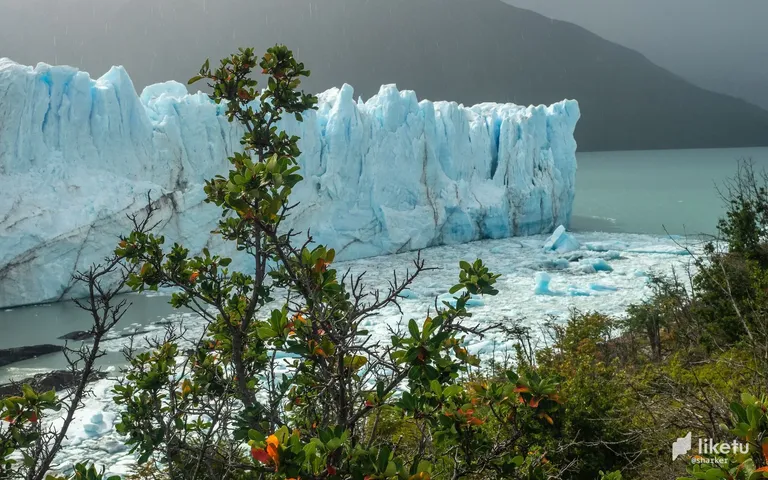 The bright green and sometimes reddish leaves of the bush add some contrast to the photo.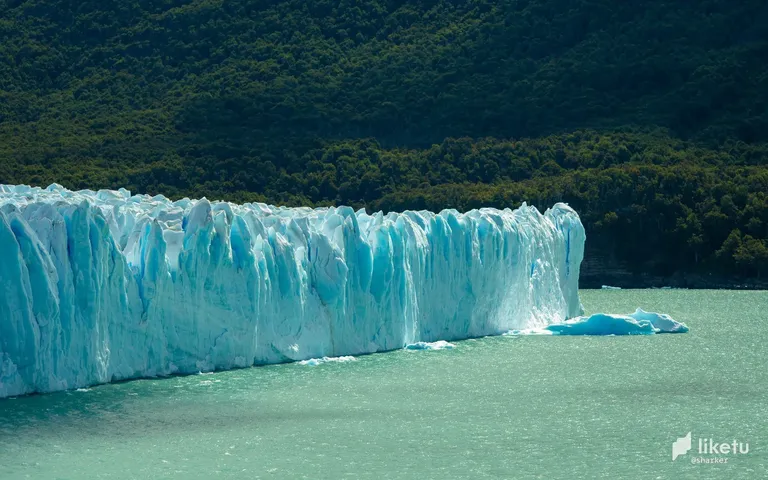 Both ice and water sparkle in the sun. I like this view!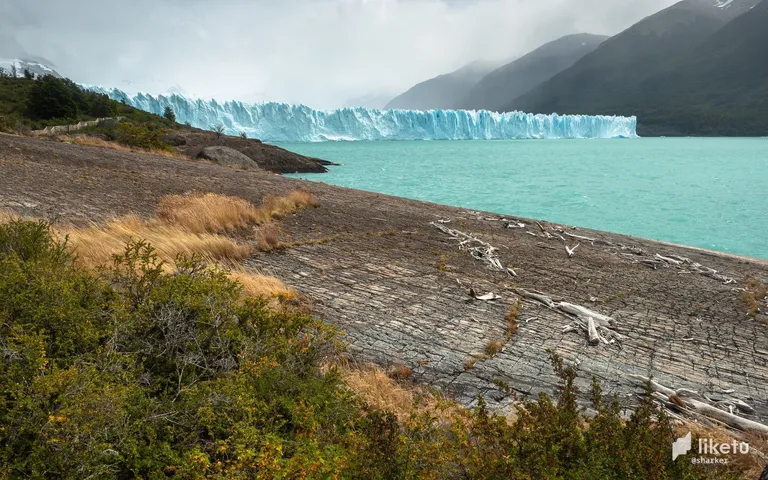 And here is a view from a more distant angle. The smooth surface of the shore and the slopes of the mountains leaving in the fog, the turquoise water of Lake Argentino — all this made a strong impression on me.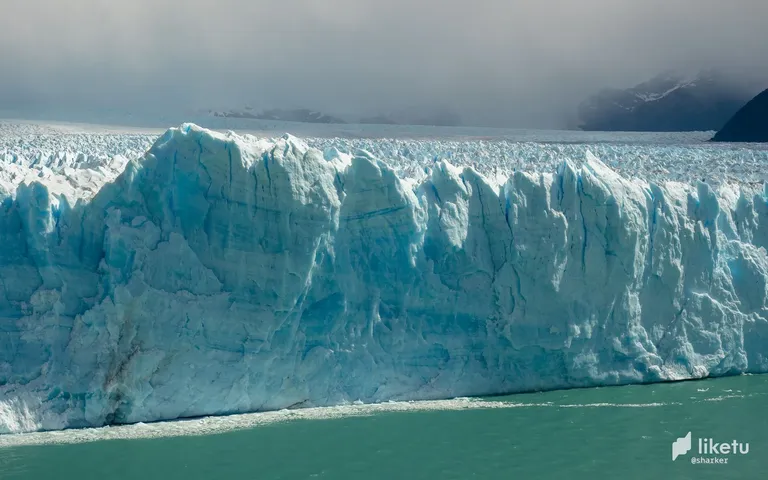 The glacier constantly, day after day, drops pieces into the waters of this lake and becomes part of it, feeds it. Entire huge blocks several tens of meters high fall sometimes.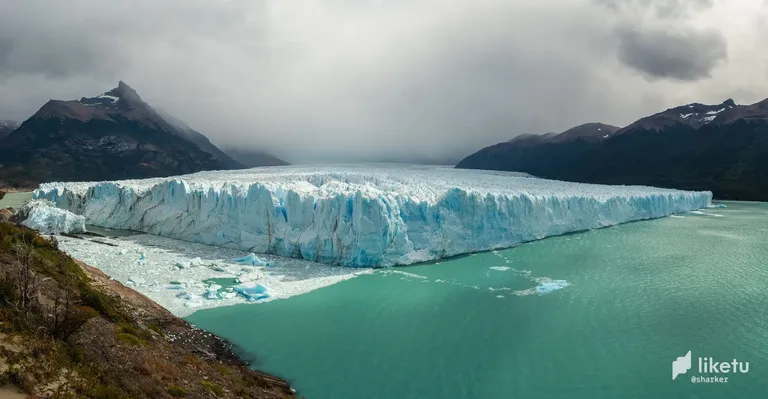 Much more broken ice is visible in the narrow strait to the left. Periodically, the glacier reaches the opposite shore of the lake there and blocks the communication between parts of the lake, but then the ice still breaks and this channel is cleared.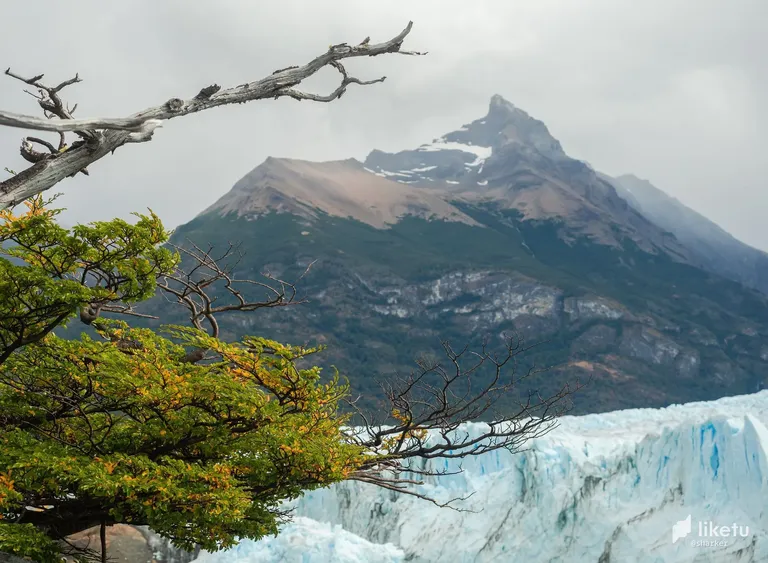 The Perito Moreno Glacier is a wonderful place and I hope to show more photos from there later :)
---
Camera: OLYMPUS E-M1 Mark II
---
You can also see my photos in my blog LJ and in my profile on NatGeo. You can read a short interview with me here.
---

---
For the best experience view this post on Liketu