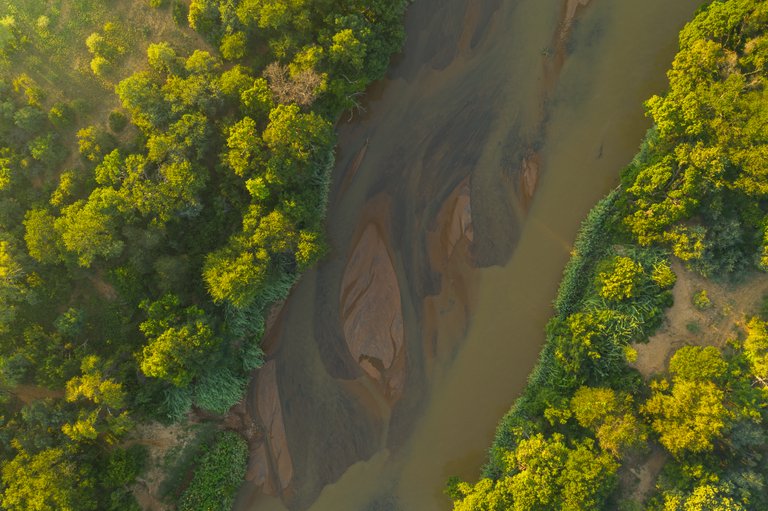 One of the nights during our trip to South Africa we spent on the banks of the Olifants River, a tributary of the Limpopo River. The owners of the lodges told us that in these places they often meet hippos resting in the river. In this regard, they warned us to be careful, especially at night, when the hippos come ashore to eat grass, while walking considerable distances. Indeed, the river there does not look particularly deep, nor too fast — just right for the hippos to calmly and comfortably rest in the water during the day.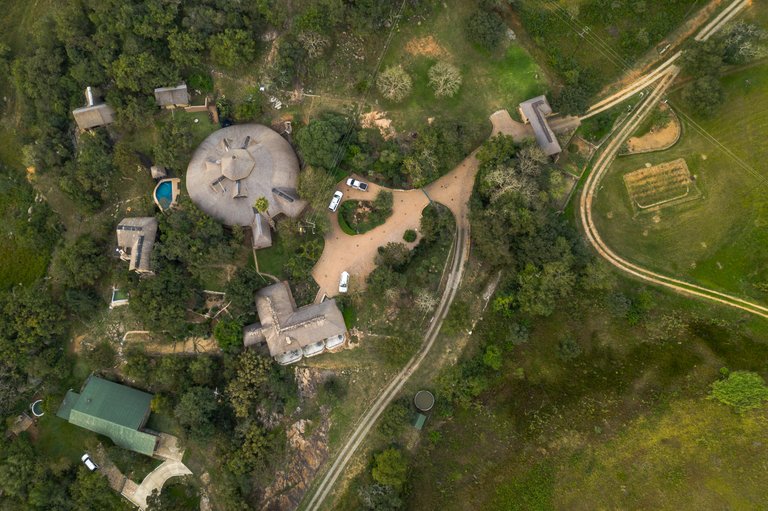 Alas, we were not lucky — we did not see hippos in the evening. When I went out to take some photos before dawn, still hoping that they would come, but at the same time looking around as carefully as possible in order to notice them first and preferably from afar (an unexpected meeting on the shore with a one and a half ton animal really may not be such so pleasant), I was again disappointed. Apparently, on this day they walked somewhere else. Looks like I won't become a wildlife photographer :) But instead, I managed to launch a drone and fly over the Olifants River at dawn and photograph some more landscapes with abstract elements that I like.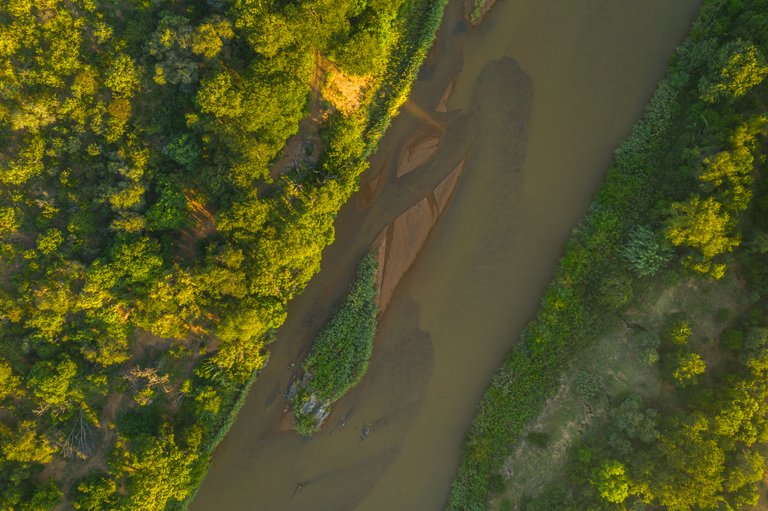 These islets and shallows in the river with smooth transitions from water to land fascinated me. In some places it looks like stains of paint in water, it adds a touch of abstraction to the landscape. Well, and the light of the just rising sun definitely gives life and charm to greenery. At the same time, surprisingly, despite the generally pretty sunrise, the larger-scale landscapes in that place did not turn out to be very beautiful, so today only vertical downward views. I hope you enjoy these photos as much as I do :)
This post is an entry to the PhotoFeed Around The World Contest - Africa dedicated every day of the week to one of the continents. Check out @photofeed for more information :)
It's better to watch photos in high resolution.
---
Camera: DJI Mavic 2 Pro
---
You can also see my photos in my blog LJ and in my profile on NatGeo. You can read a short interview with me here.
---

---
For the best experience view this post on Liketu