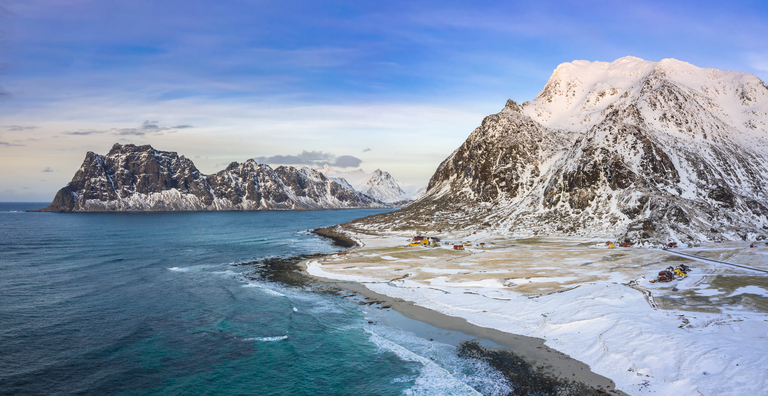 There are many places on earth that are nice to visit. Beautiful landscapes, majestic views, curious scenes of life. But for me, the combination of sea and mountains is one of the best and most pleasant sights. Today I will share with you a few views from such a place — from the Lofoten Islands, Norway.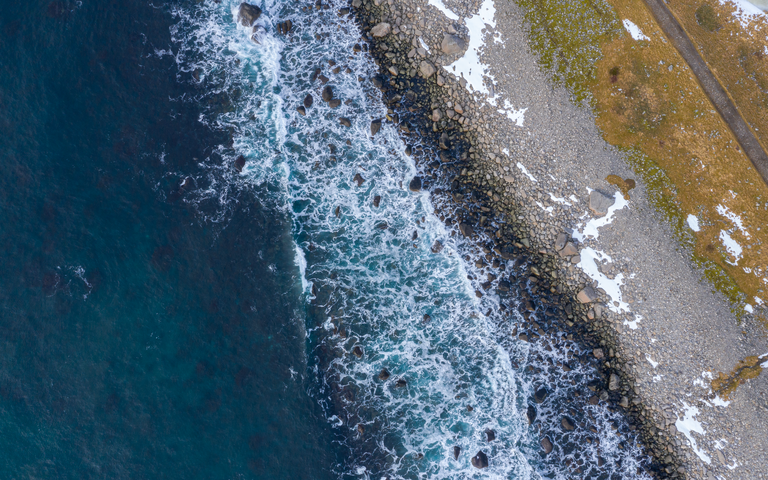 The sea is ever-changing, diverse, alive and moving. And the mountains and rocks, on the contrary, are motionless and unchanging, except that sometimes they are covered with more or less snow. Together they form a wonderful couple. The embodiment of majestic nature!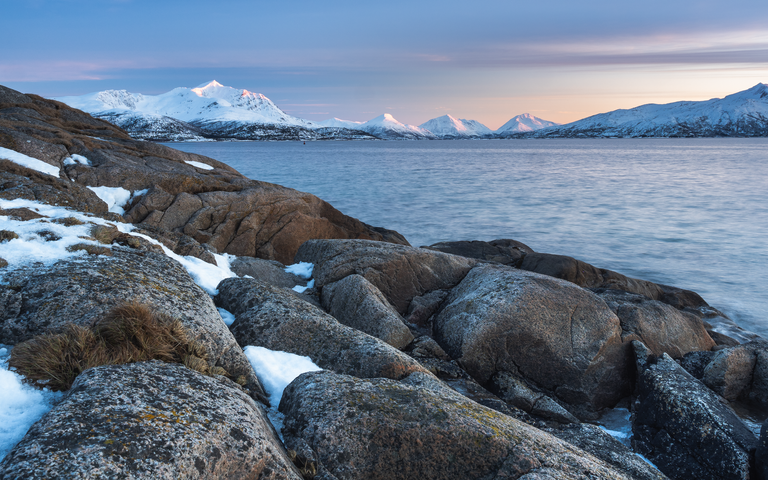 When I am in such places, especially in winter, but at the same time with an unfrozen sea, I always have a particularly strong feeling of freedom and peace. Maybe it happens to me to feel a little lonely at the same time, but firstly, it's not so scary to escape from the hustle and bustle of the world, and secondly, in order not to plunge into loneliness too much, it's good to be in a small but pleasant company.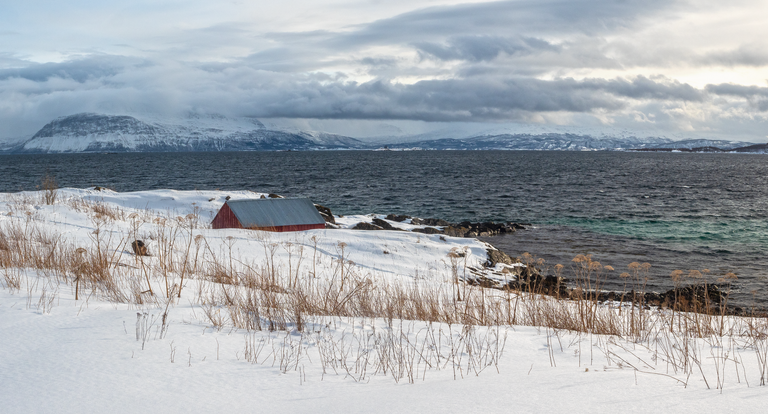 With whom you can share emotions and wonderful moments, admire the beauty of some wild and desert landscapes, walk along the coast and listen to the sound of the surf...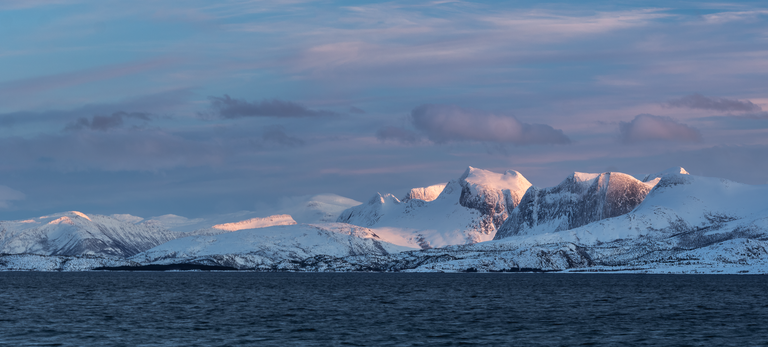 And take pictures of everything around, of course :) To take these impressions and memories with you.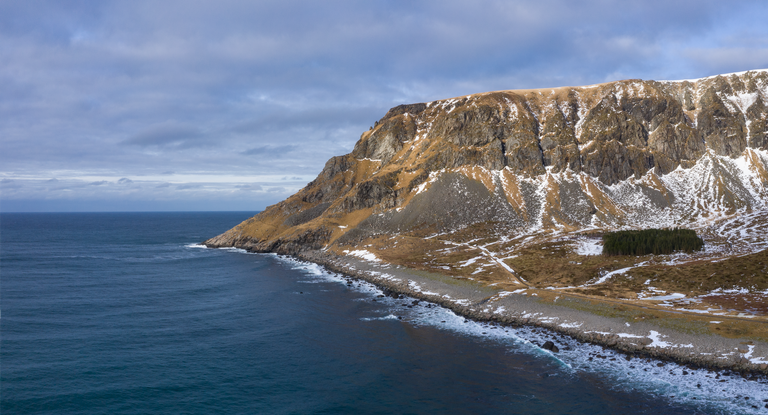 Traveling is a wonderful thing, and I always prefer to travel not alone, but as a couple or in a small company - not in large groups. After all, it's more pleasant for me to sit together at the end of a busy day overlooking the surrounding landscapes and drink a glass of wine (or mulled wine - according to the weather), and have an interesting conversation :) I wish you such pleasant days and evenings too!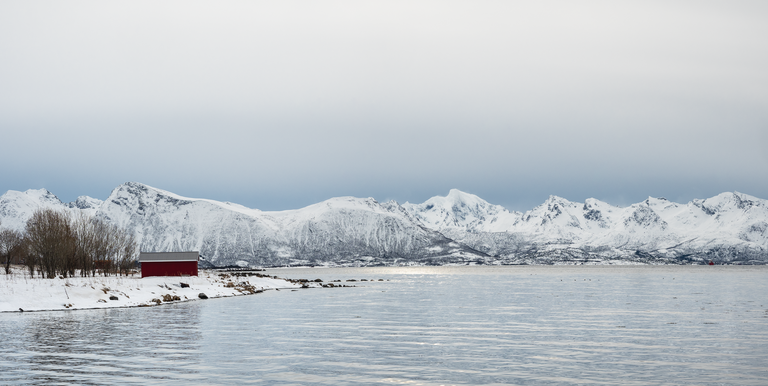 ---
This post is also an entry to the PhotoFeed Around The World Contest — Europe dedicated every day of the week to one of the continents. Check out @photofeed for more information :)
It's better to watch the photos in high resolution.
---
Camera: DJI Mavic 2 Pro and OLYMPUS E-M1 Mark II
---
You can also see my photos in my blog LJ and in my profile on NatGeo. You can read a short interview with me here.
---