Continuing the theme of mountains, today I want to show you some pictures of rock formations in Lago Jeinimeni National Reserve, Chile. They are located in the foothills in the south of the country, near Lake Lago General Carrera and the town of Chile Chico (about 28 km on the road south along the river) — and just in a couple of kilometers from the border with Argentina, which runs here along the Jeinimeni River.
On mountain meadows of an almost alpine type at an altitude of about 1000 m above sea level, here and there, rocks of bizarre shapes suddenly grow out of the ground, both singly and in whole groups. Pillars, statues, castles, fortress walls and other fantastic rock figures seem to be real ruins, just lightly covered with soil and heavily chiselled by winds over many, many years. Well, what giants could live here! :)
And most importantly, there are so few people here! A real gift for those who like to walk in silence and loneliness, hear only the sounds of the wind, look at rocks and occasionally see a local cow grazing freely :)
I sign on the photos what images I saw in these rocks. I wonder if you will see the same or something different?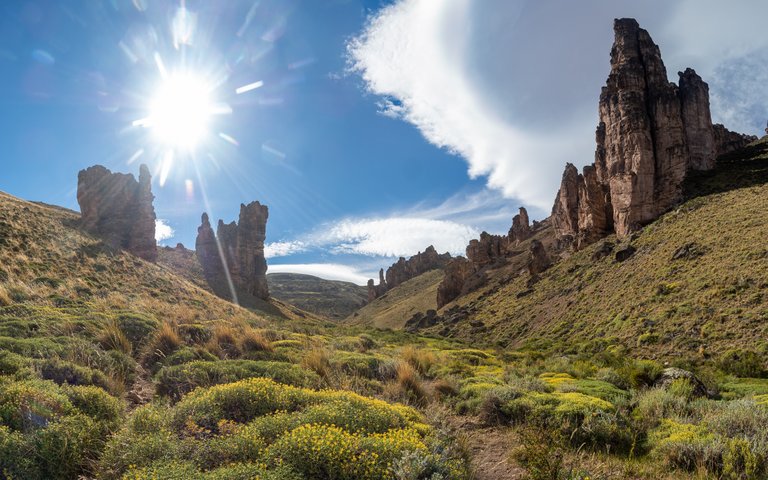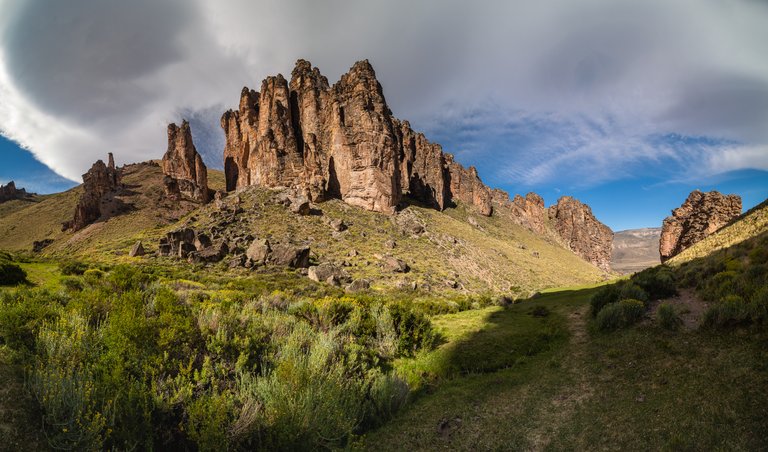 Just like a real castle on a hill!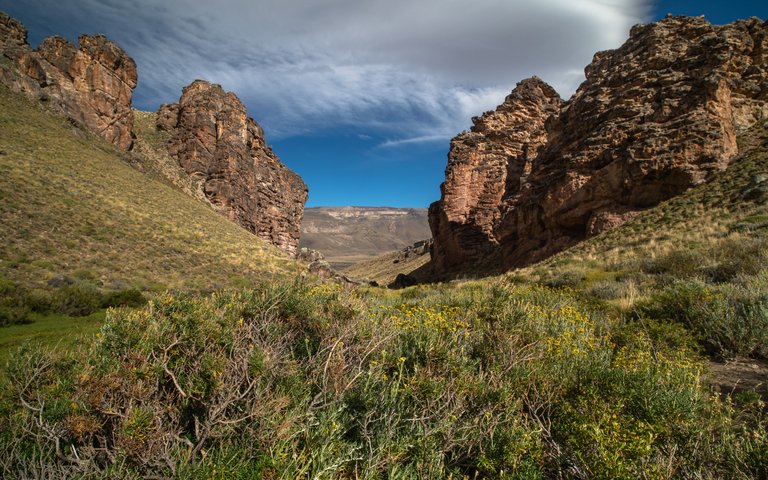 The fortress wall and the passage in it, which was once closed by the gate...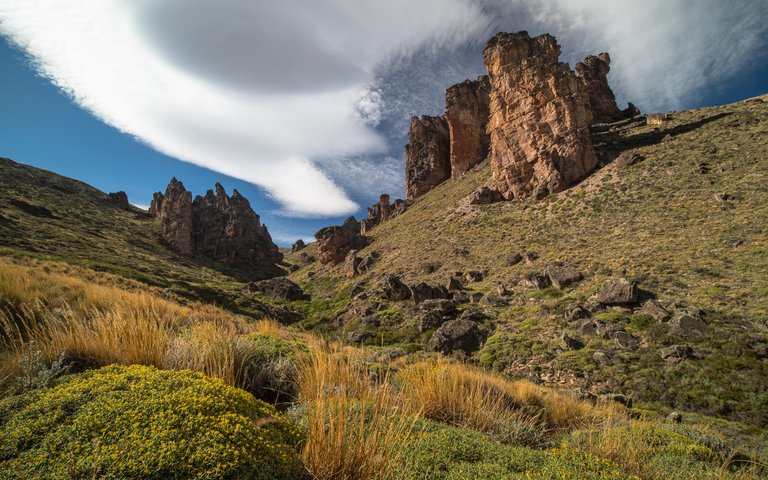 Rows of stone sentinels peering into the distance from a height.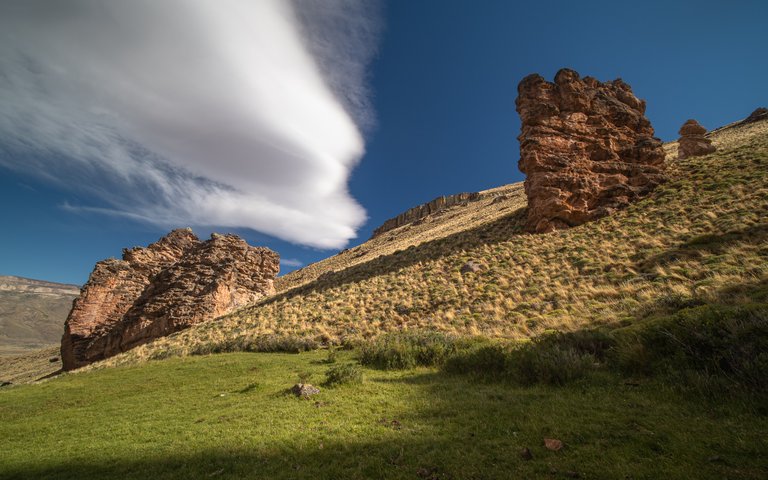 Two heads of statues, reclining male and vertical female.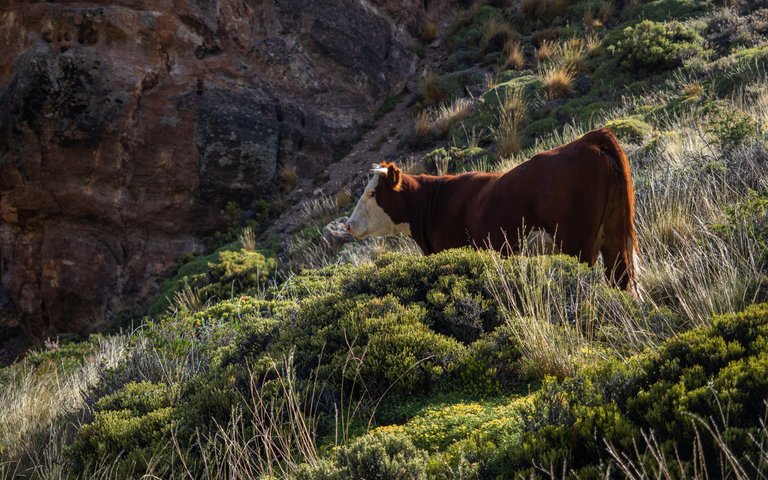 Just a cute cow :)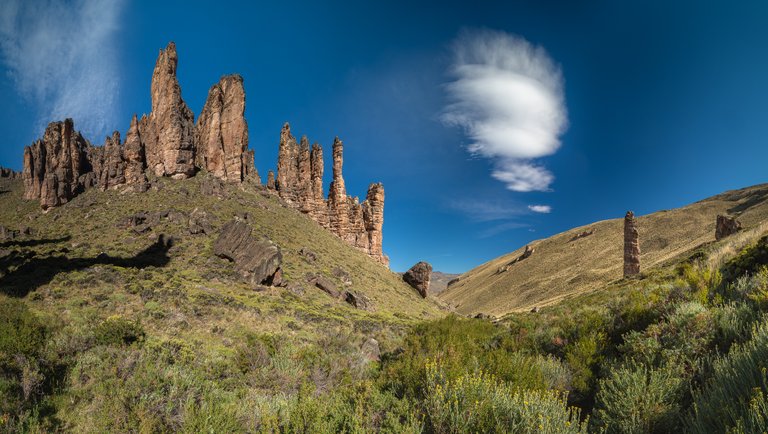 It's better to watch the photos in high resolution: 1, 2, 3, 4, 5, 6, 7.
This post is also an entry to the PhotoFeed Around The World Contest - South America dedicated every day of the week to one of the continents. Check out @photofeed for more information :)
---
Camera: OLYMPUS E-M1 Mark II
---
You can also see my photos in my blog LJ and in my profile on NatGeo. You can read a short interview with me here.
---

---
For the best experience view this post on Liketu