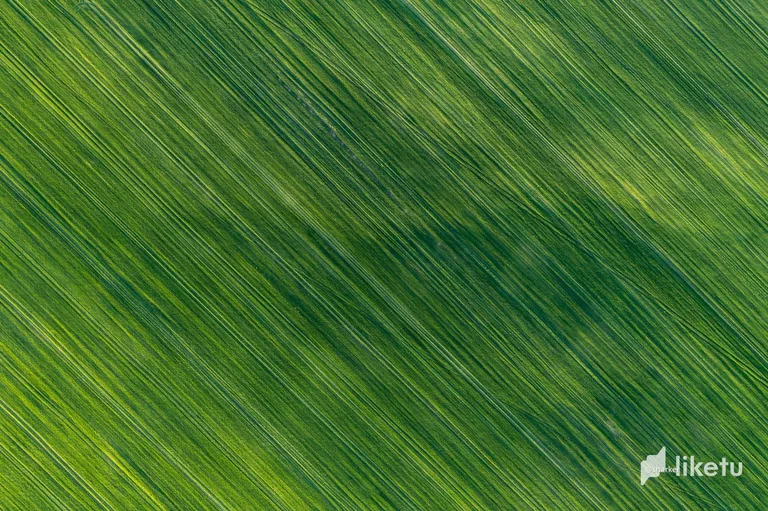 Finally, the season of beautiful fields has come, and I took advantage of it. Even without flowers, it is pleasant to look at such fields — this velvety surface, iridescent in the light with all shades of green, fascinates me.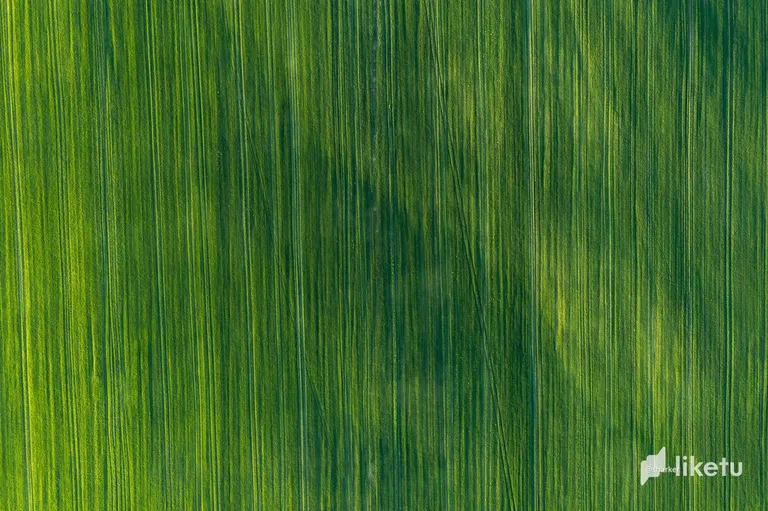 The streaks left by agricultural machinery from above look like long strokes of an artist's brush, don't they? Very abstract and very beautiful natural painting.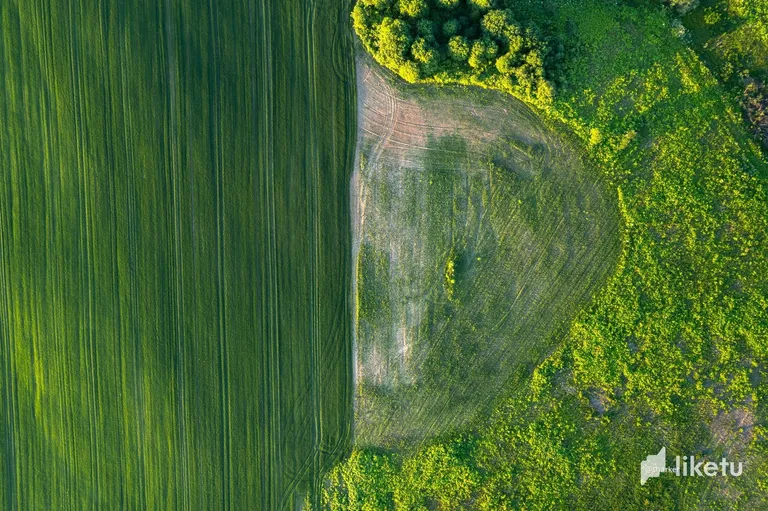 At the border of the field and uncultivated plots of land with trees and bushes, interesting pictures also turn out. The soft pre-sunset light gilds the greenery and outlines the contours of geometric shapes.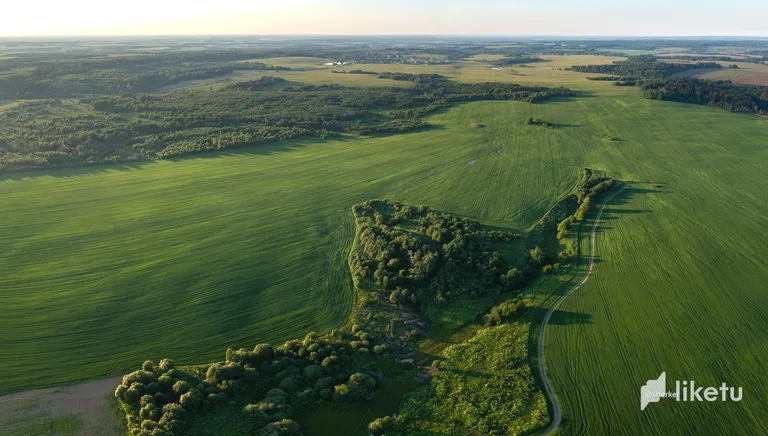 In general, the field looks like this. Somewhere the borders are straight and even, and somewhere deep into it are areas with bushes and trees.
In some places, right inside the field, small islands, mounds, and just empty areas, as if cut out of a green background, were left. It's interesting to look at, I'm curious why they're there, especially those little triangular and rectangular areas.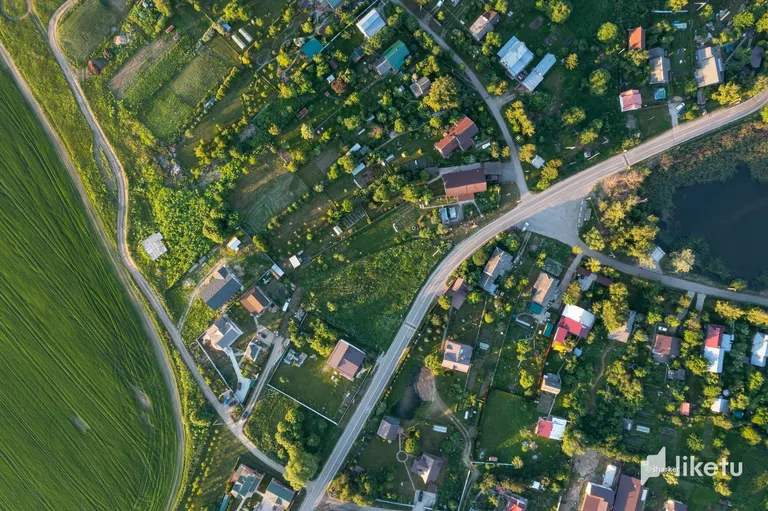 And this is a village of Gorki. These fields are located between it and the town of Volokolamsk, Moscow region. There is rather little permanent population here, but in the summer season it is filled with life.
It's nice that even in a heap of cases and worries, sometimes it turns out to find time for photography and drone flights. During the previous three days I was very tired and burned in the bright sun, I went out with non-photographic purpose. However, once I was able to launch a drone before sunset and I am happy to share the results with you :)
It's better to watch photos in high resolution: 1, 2, 3, 4, 5, 6.
---
Camera: DJI Mavic 2 Pro
---
You can also see my photos in my blog LJ and in my profile on NatGeo. You can read a short interview with me here.
---

---
For the best experience view this post on Liketu