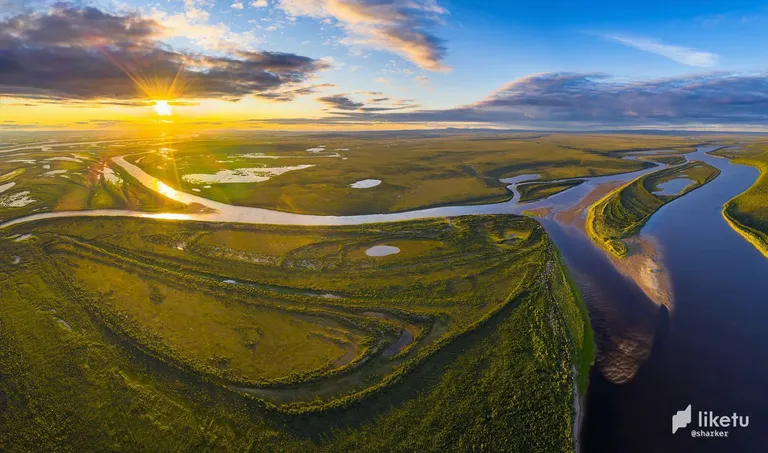 I am always happy when I have the opportunity to stay longer in beautiful places and take pictures of the surrounding landscapes at different times of the day — with different moods or simply with better weather and light conditions.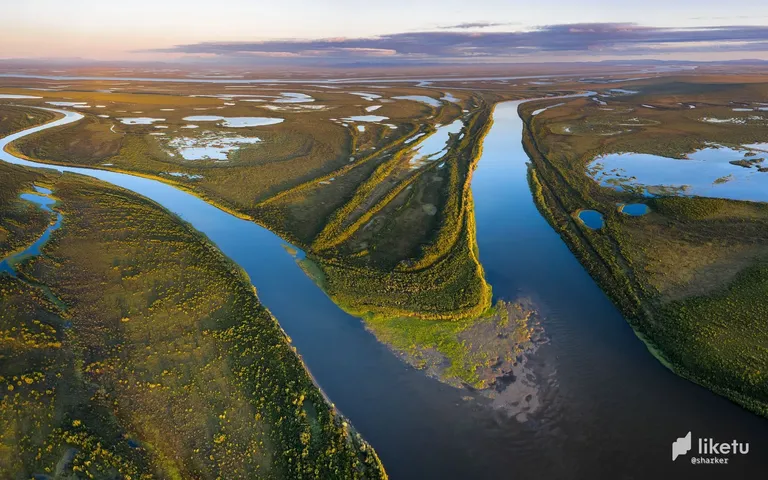 When there is enough time for everything, and I can launch a drone in the air and fly around, knowing that even if right now I can't take a picture of what I want and the way I want, then I can try again later or the next day.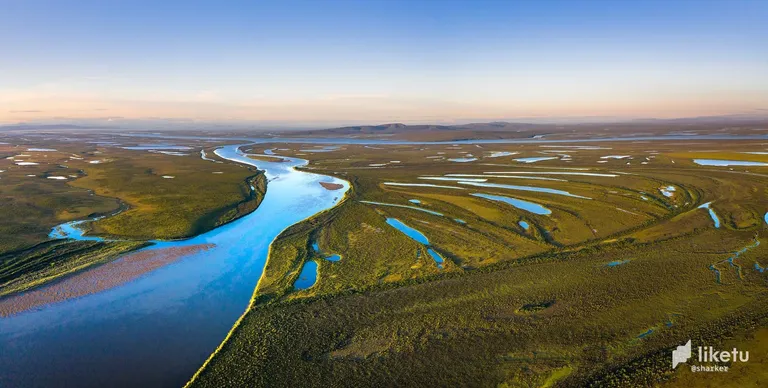 Or I can just change the place slightly and continue to explore the surroundings — what if there is something else beautiful and interesting around?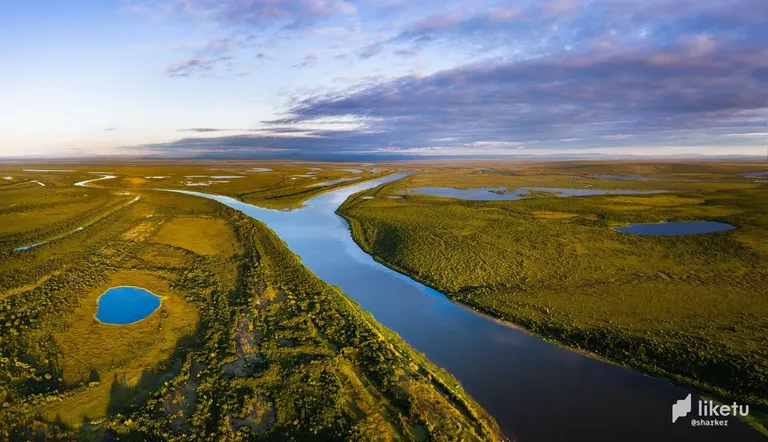 That time it happened exactly like this: I launched a drone when there was no particularly photogenic weather, I shot something, but still I was not very satisfied.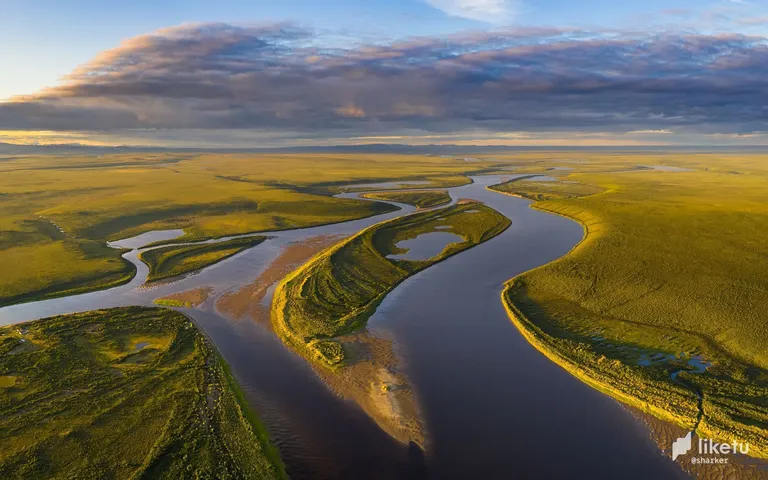 Then, later, I launched the drone again and began to explore the surroundings further away and discovered this wonderful island on the river. So when the sunset began with its golden light, I was ready to shoot.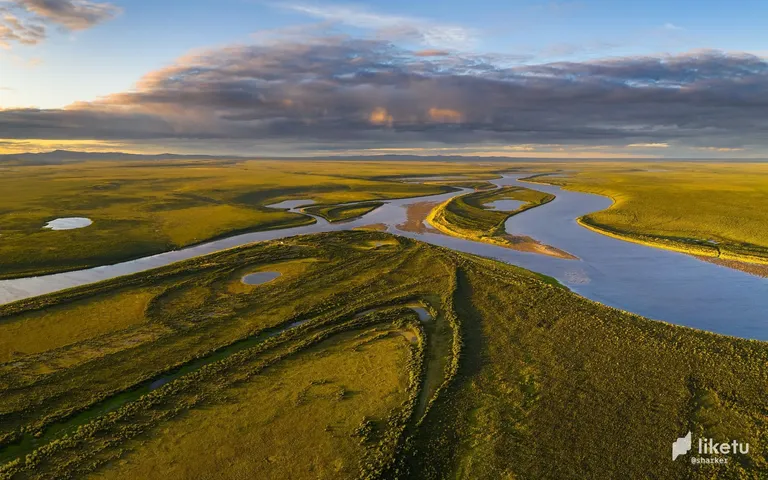 And in general, flying over the river, I saw how picturesque it was around: the branches of the river, dozens of huge puddles or small lakes left during the spring flood, the bends of the riverbed and traces on the ground...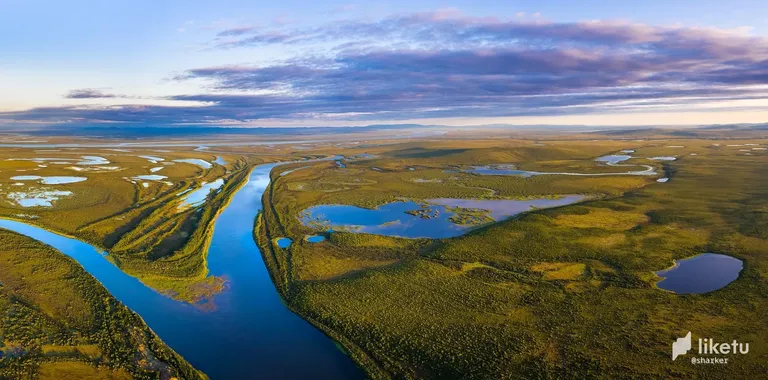 So I was satisfied with the sunset, views and photos. I wish you all more such beautiful evenings! :)
All photos were taken over the small river Tanurer, Chukotka Autonomous Okrug, Russia
Camera: DJI Mavic 2 Pro
---
You can also see my photos in my blog LJ and in my profile on NatGeo. You can read a short interview with me here.
---

---
For the best experience view this post on Liketu