In recent years, many community agro-tourism projects have proliferated throughout Venezuela, such as the one I show you in this publication, interesting initiatives whose main objectives are that the people involved can earn income, the neighbors benefit from products and/or services at more affordable prices and that in general the community achieves sustainable development.
Desde hace unos años han proliferado en toda Venezuela muchos proyectos agroturísticos comunitarios como el que les muestro en esta publicación, iniciativas interesantes que tienen como principales objetivos que las personas involucradas puedan obtener ingresos, los vecinos se beneficien con productos y/o servicios a precios más accesibles y que en general la comunidad logre un desarrollo sostenible.
I took these photos in El Volcán sector of Macarao, an area located southwest of Caracas (Venezuela). As you can see it is a mountainous place with a beautiful landscape, it was very interesting to see how they have taken advantage of the areas to plant a lot of vegetables.
Estas fotos las hice en el sector El Volcán de Macarao, zona ubicada al suroeste de Caracas (venezuela). Como ven es un lugar montañoso y con un lindo paisaje, fue muy interesante ver cómo han aprovechado las áreas para sembrar una gran cantidad de hortalizas.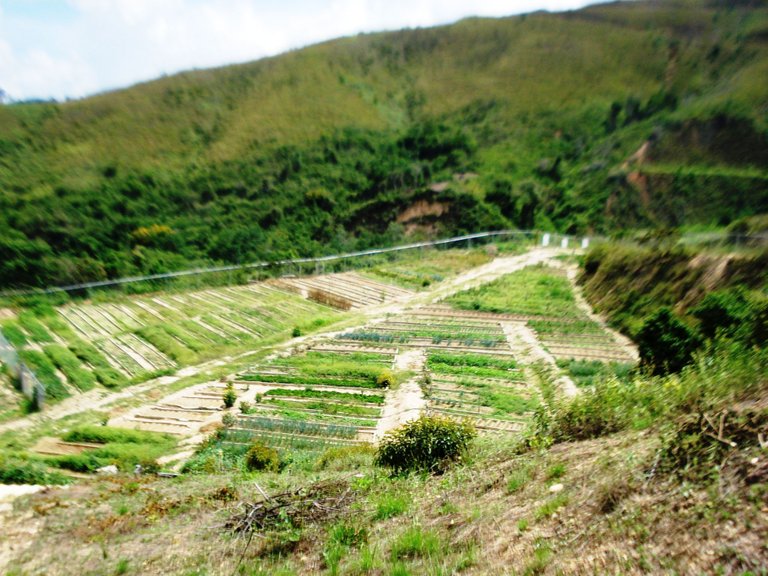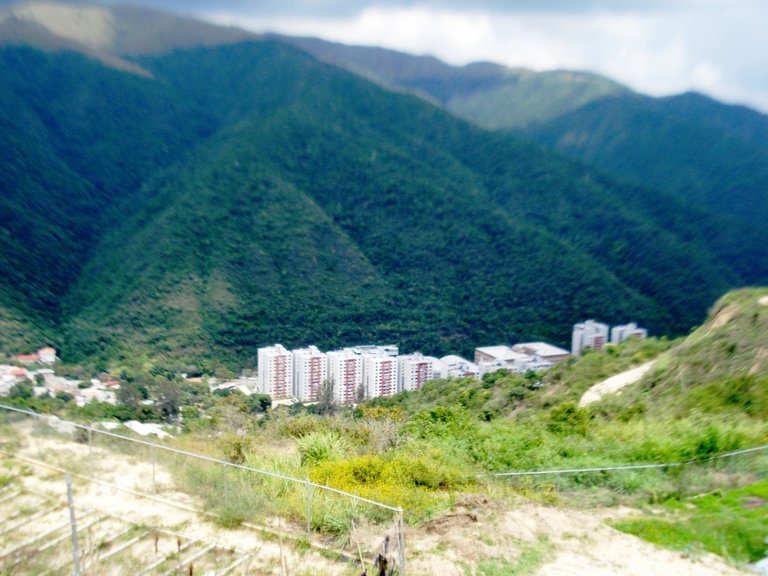 They have also prepared spaces to install the so-called "Australian tanks", circular structures filled with water to raise fish.
También han acondicionado espacios para instalar los llamados "tanques australianos", estructuras circulares que llenaron con agua para criar peces.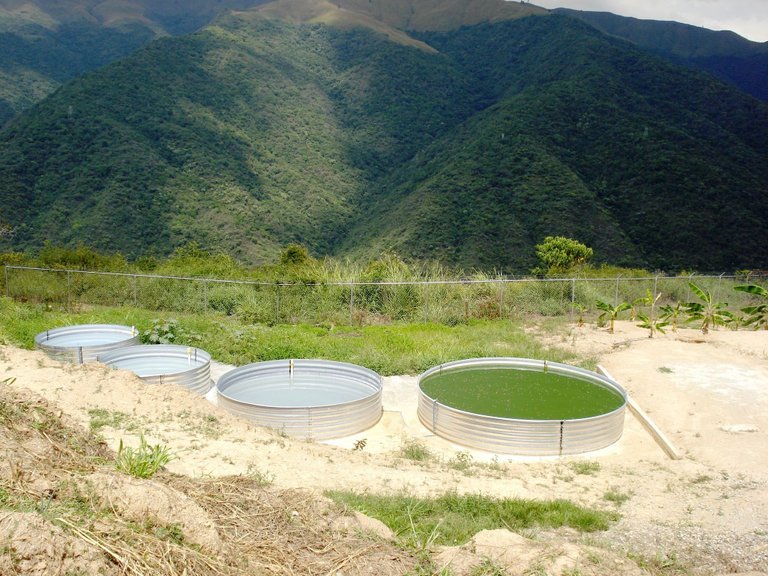 Specifically, here the community was working with the breeding of black pacu (Colossoma macropomum), a freshwater fish that inhabits the Orinoco and Amazon river basins. It reaches half a kilo in a short time (about 4 months) and is considered a good protein for human consumption, in addition to being inexpensive.
Específicamente aquí la comunidad estaba trabajando con la cría de cachamas (Colossoma macropomum), un pez de agua dulce que habita en las cuencas de los ríos Orinoco y Amazonas. Alcanza en poco tiempo (unos 4 meses) el medio kilo y se le considera una buena proteína para el consumo humano, además de económica.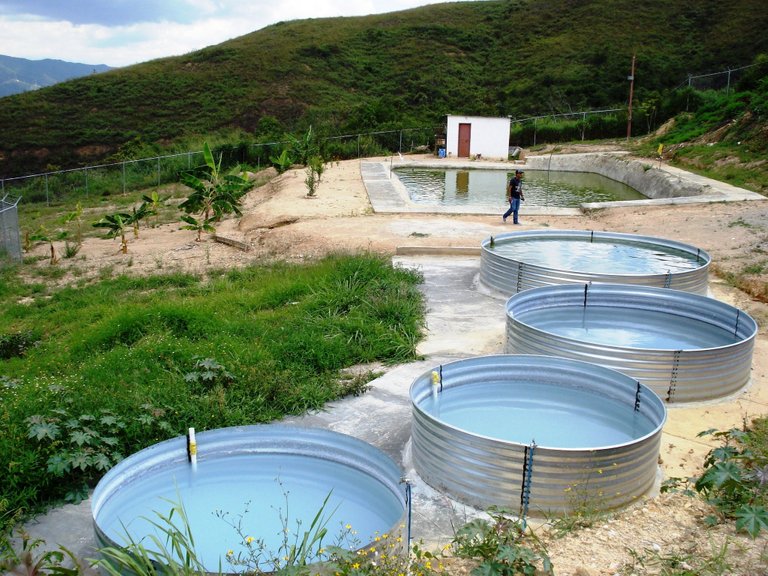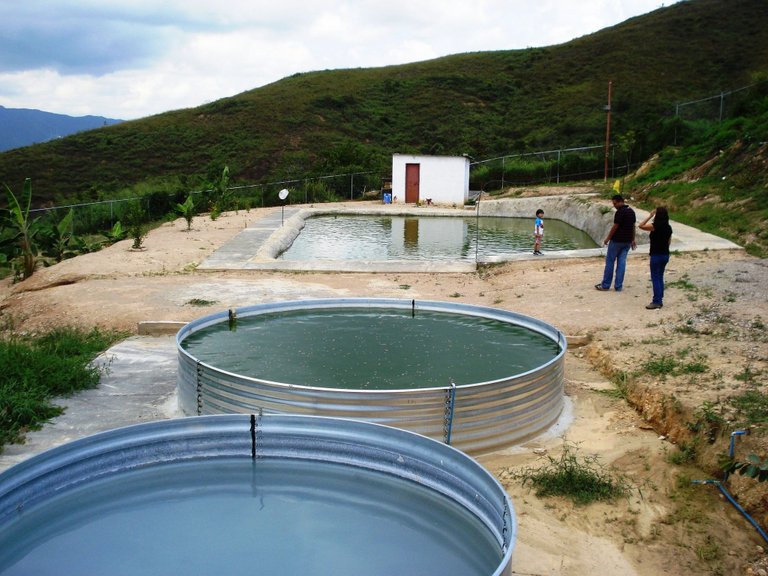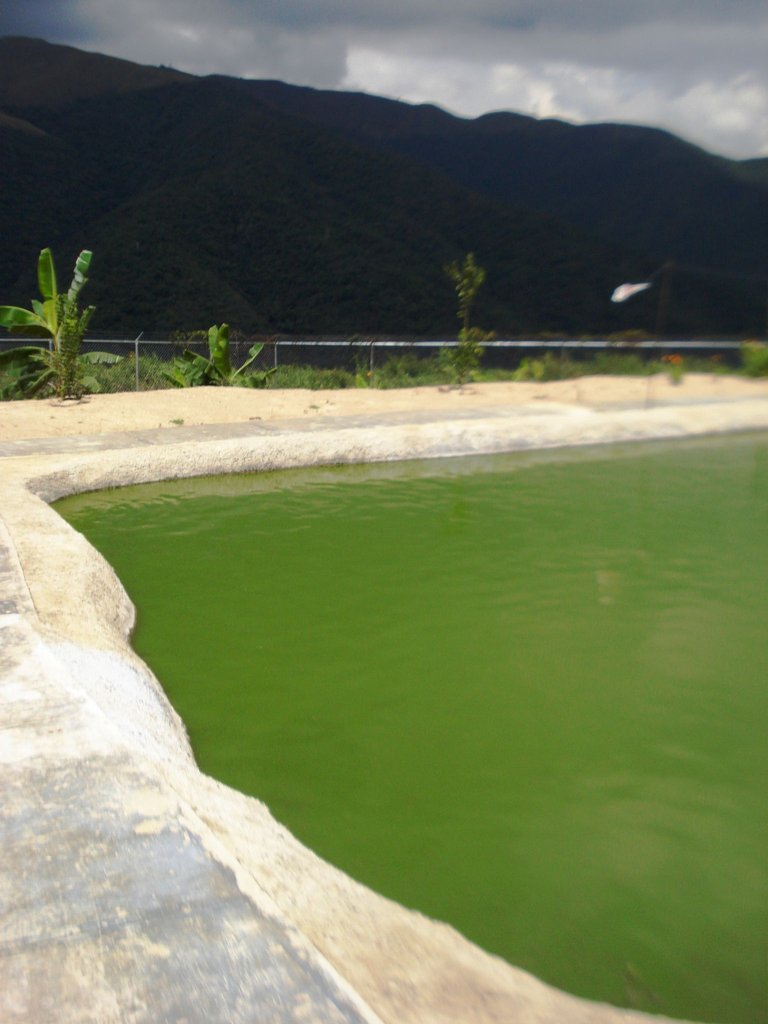 As Macarao has historically been an agricultural sector, many people here have experience planting, so this type of project thrives in the community.
Como Macarao históricamente ha sido un sector agrícola, mucha gente de acá tiene experiencia sembrando, por lo que este tipo de proyectos prospera en la comunidad.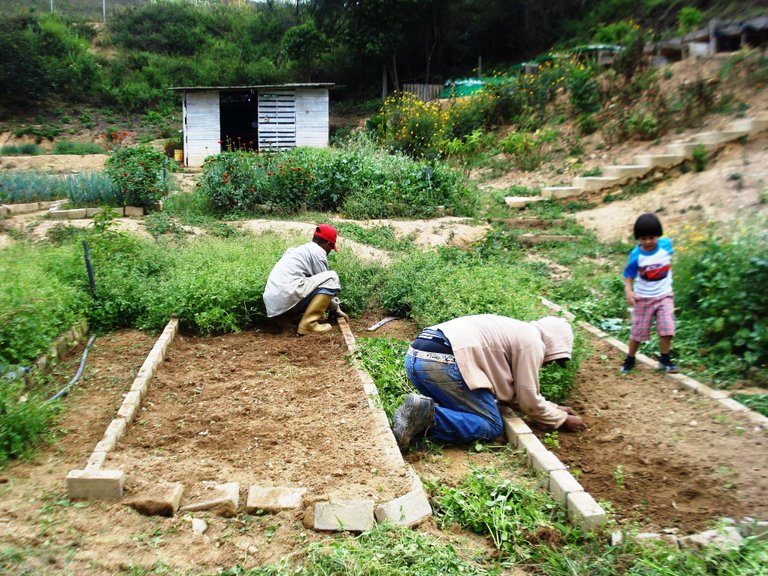 There are also goats for dairy production and for recreation and tourism, this project has sports fields and spaces to prepare barbecues and hold family or community meetings.
También hay chivos para la producción de lácteos y en cuanto a la parte recreativa y turística, este proyecto cuenta con canchas deportivas y espacios para preparar parrillas y hacer reuniones familiares o comunitarias.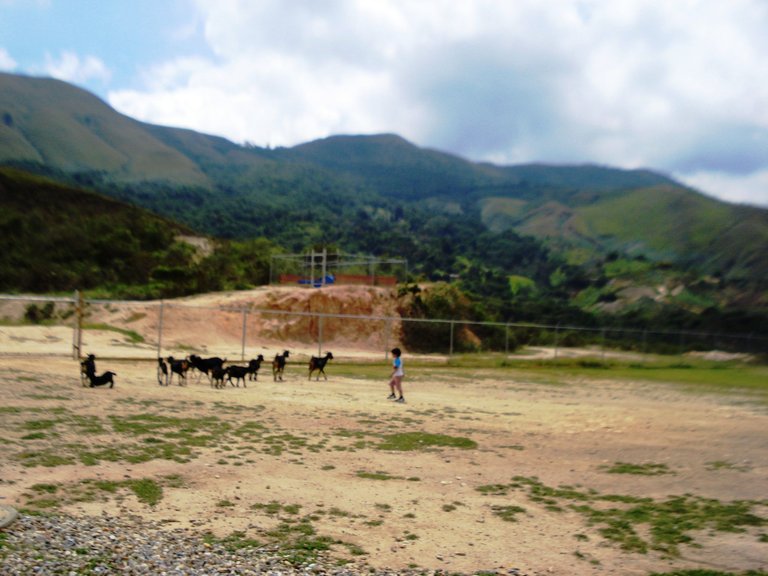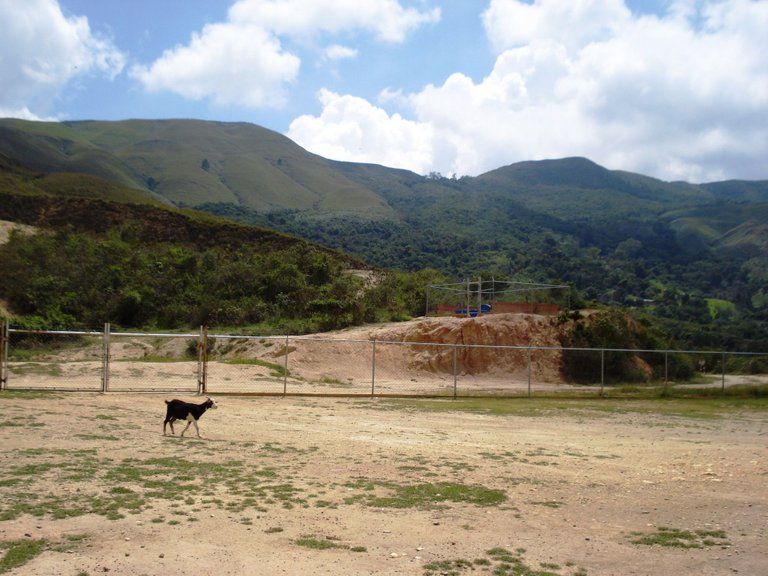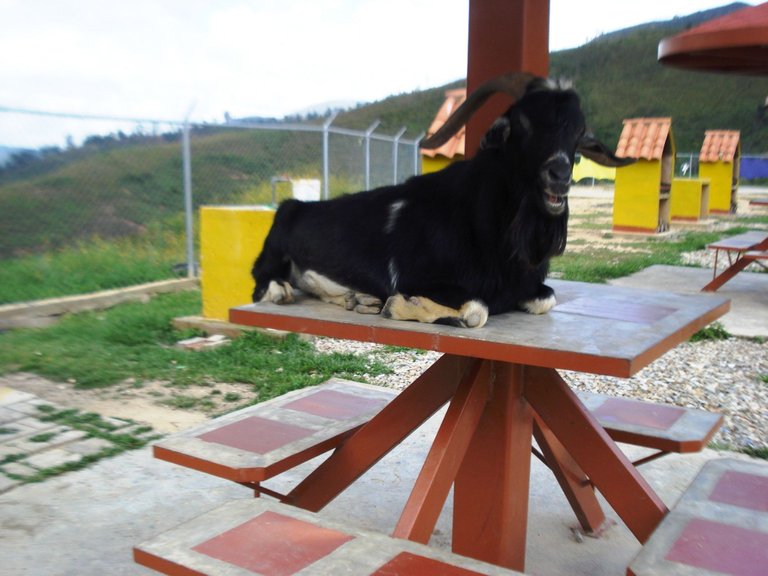 I like this type of local projects because they not only help the development of their surroundings, but also because they are more environmentally conscious, using organic fertilizers for planting and not the harmful agrochemicals.
Me gusta este tipo de proyectos tan locales porque no sólo ayudan al desarrollo de su entorno, también porque son más conscientes del aspecto ambiental, utilizando abonos orgánicos para la siembra y no los dañinos agrotóxicos.
THANKS FOR VISITING MY BLOG! / ¡GRACIAS POR VISITAR MI BLOG!


Photos taken with a Sony Cyber Shot digital camera / Fotos hechas con una cámara digital Sony Cyber Shot