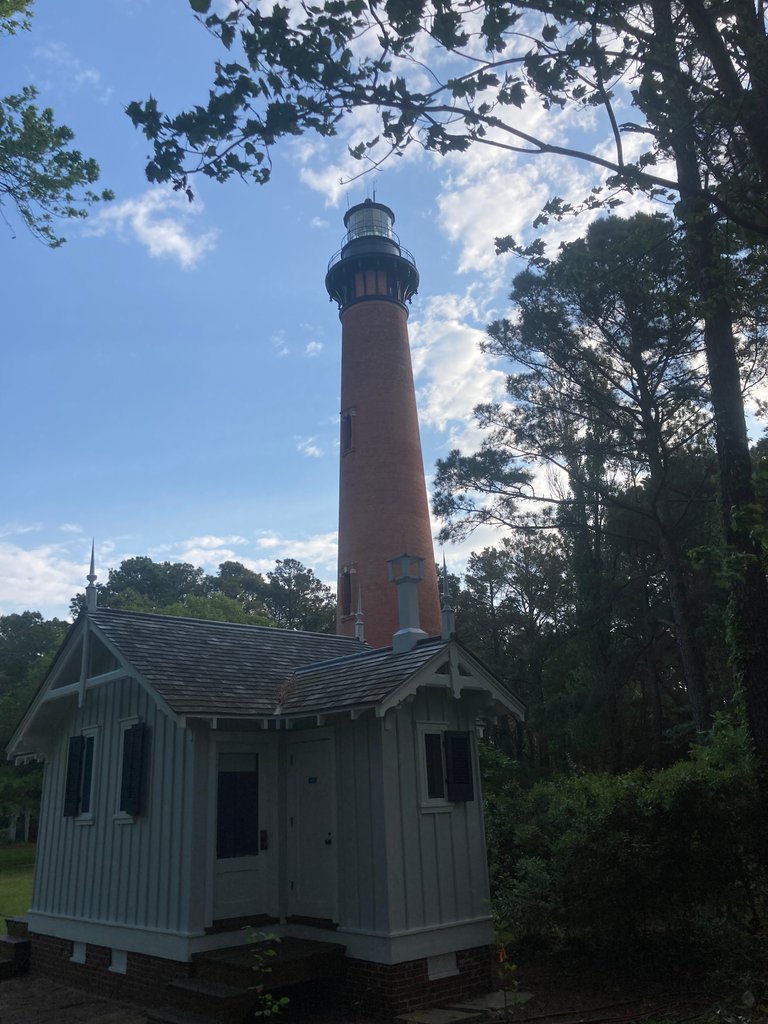 Welcome to my #WednesdayWalk hosted by @tattoodjay. I'm sharing a few photos from a recent walk to the Currituck Beach Lighthouse on the Outer Banks in Corolla, North Carolina.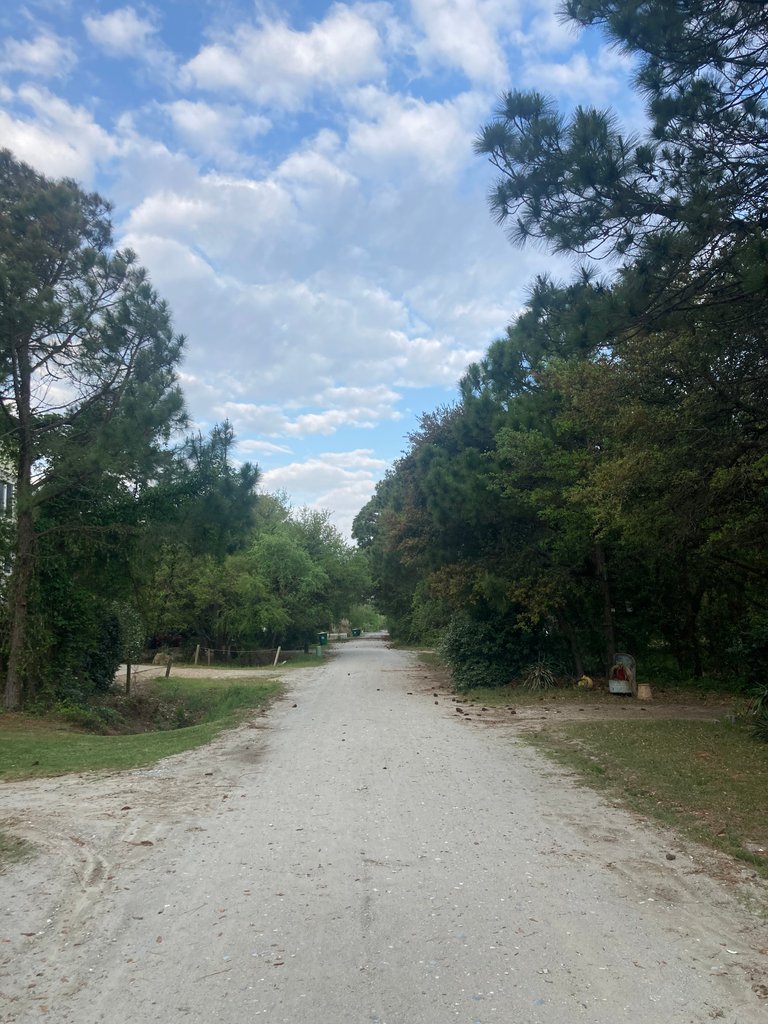 It was a lovely day to explore the area strolling down peaceful lanes between the pines.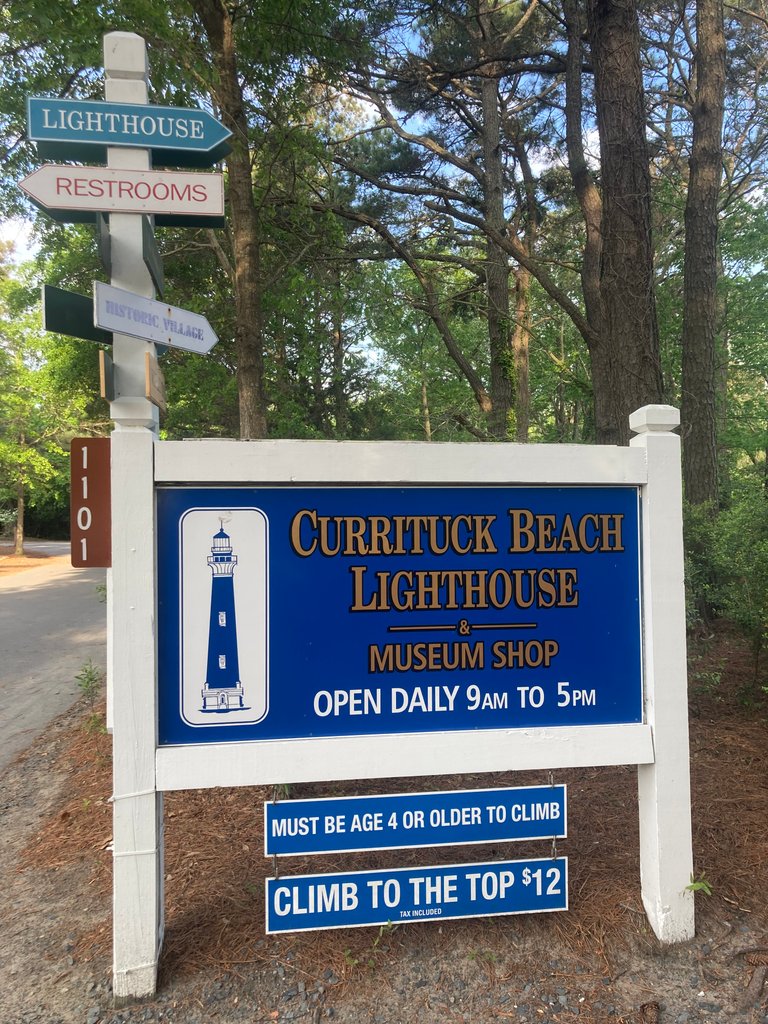 Our destination was Currituck Beach Lighthouse.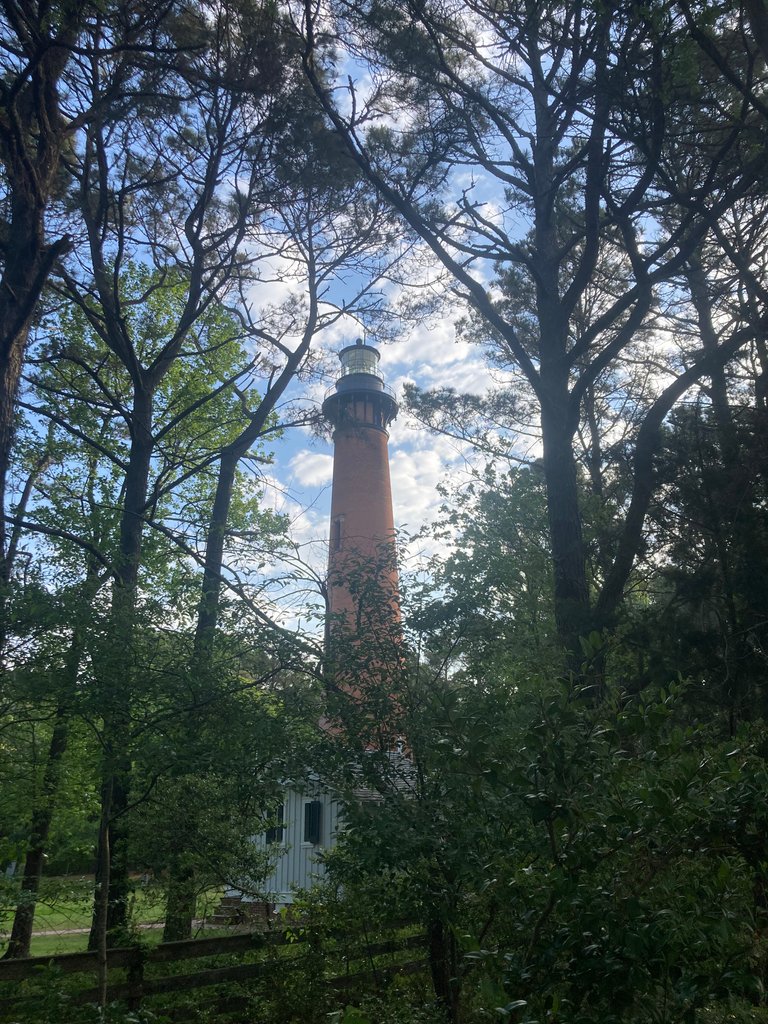 As we got closer on our walk, you could see the lighthouse through the trees.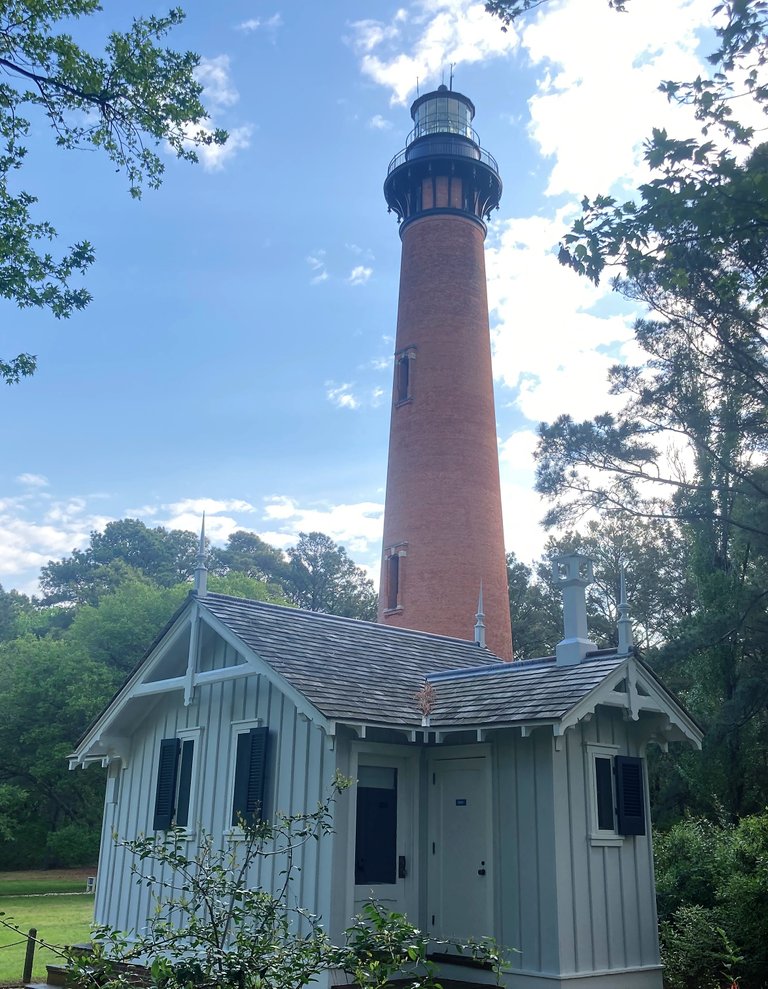 We finally got a good look. It was early morning before the lighthouse grounds were open.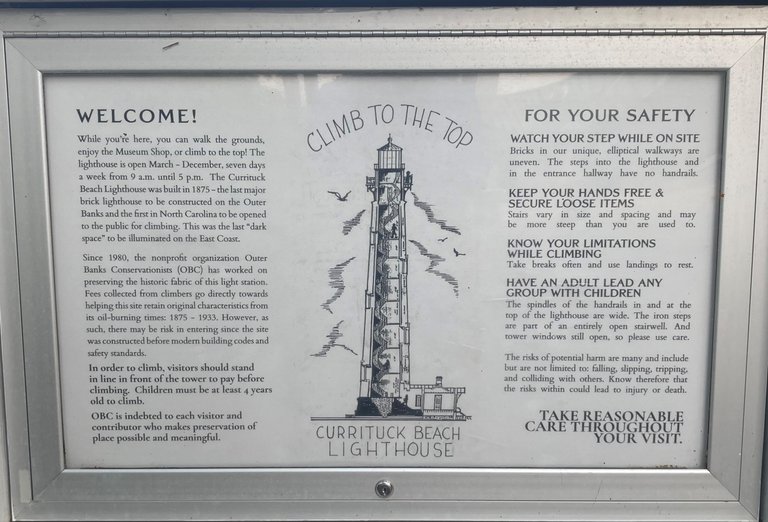 Here's a brief history on the Lighthouse - built in 1875 - and you can climb to the top.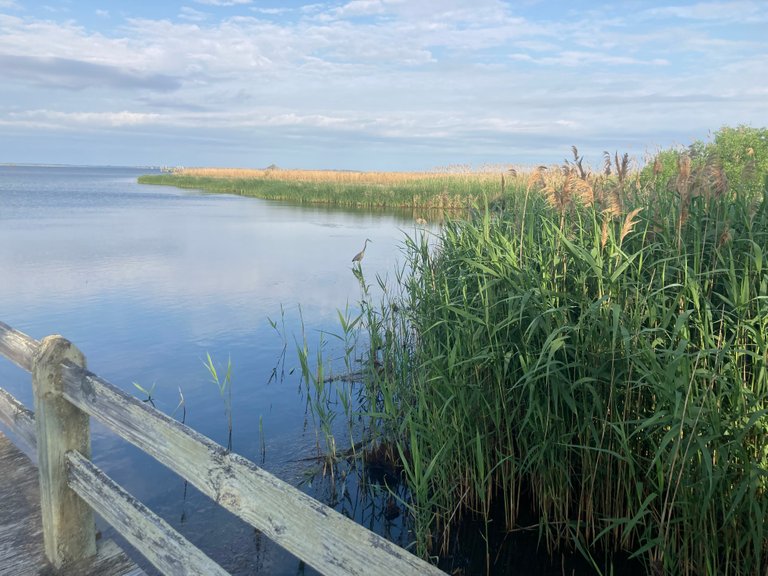 Since the lighthouse was not open yet we continued down to the shoreline.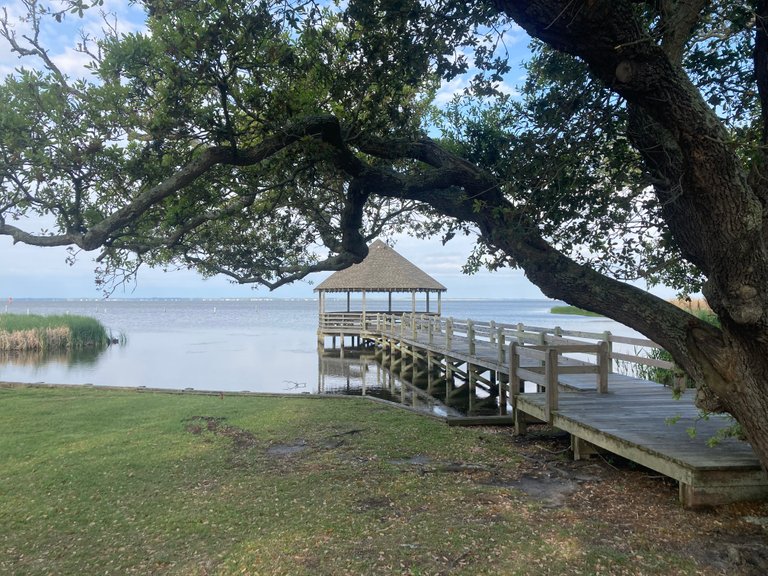 There was a fun walkway out to a gazebo on the water.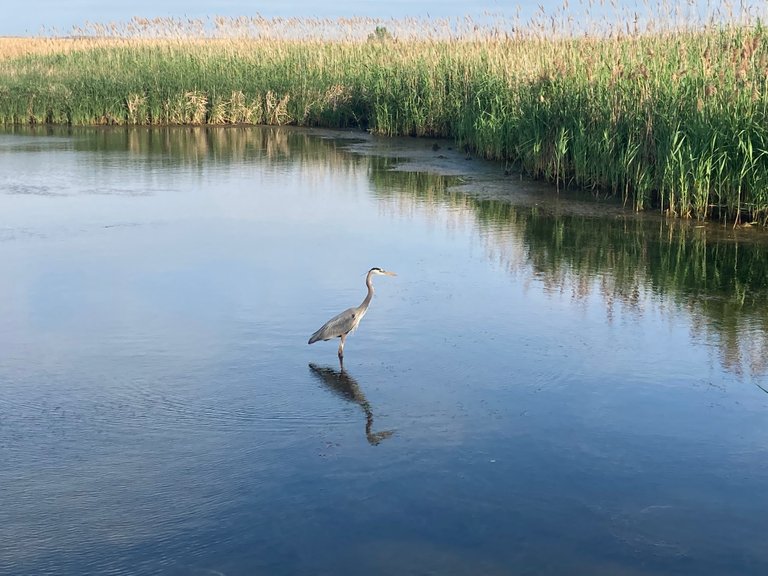 We enjoyed watching this fisherman 🙂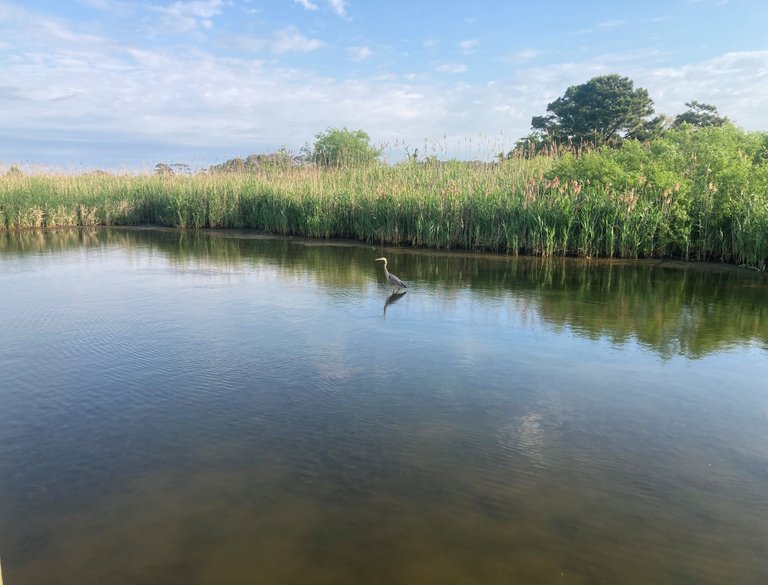 What a beautiful day! Hope you got out there for a #wednesdaywalk today!