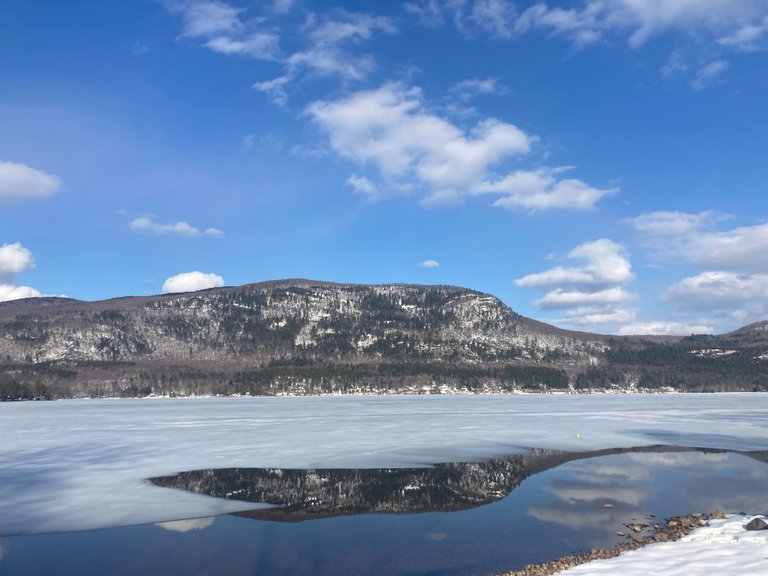 Welcome to my #wednesdaywalk hosted by @tattoodjay. Hope your doing well @tattoodjay 🙂 The local lake is starting to clear. Enough for some nice reflections today 👍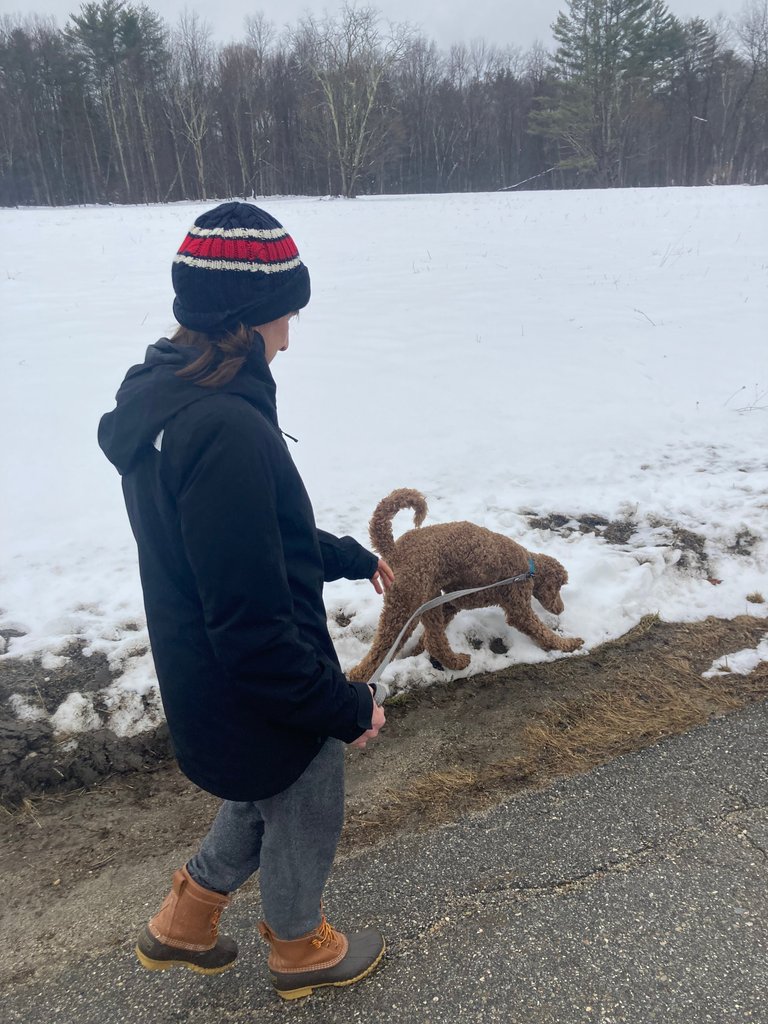 We got to walk the neighbors dog - Corabelle - today. She's a one year old standard poodle.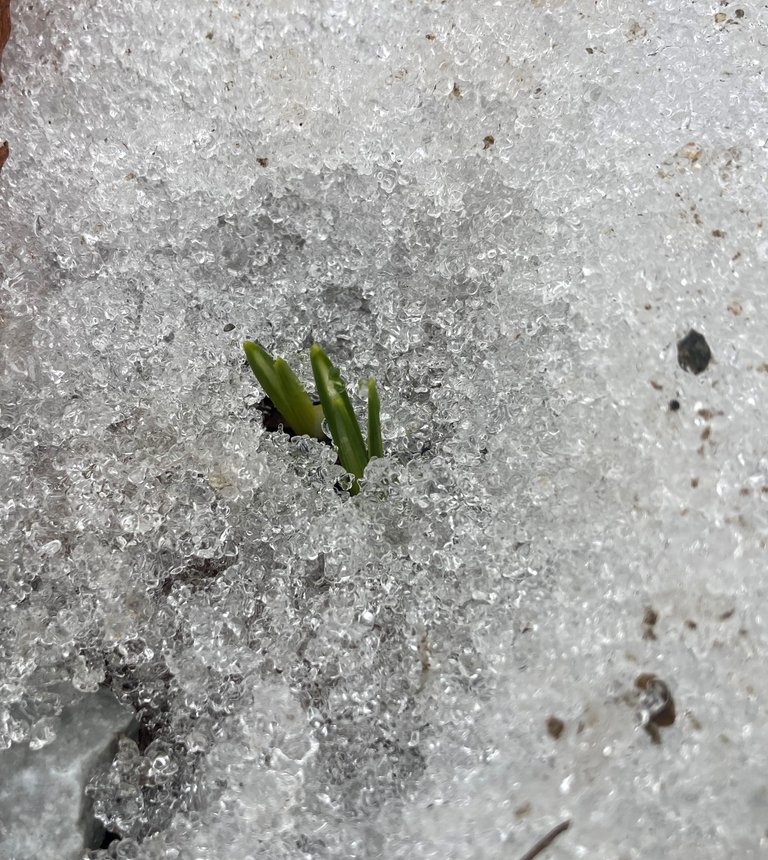 Today I decided to stop and take a few flower pictures on my walk. The first is a crocus 😁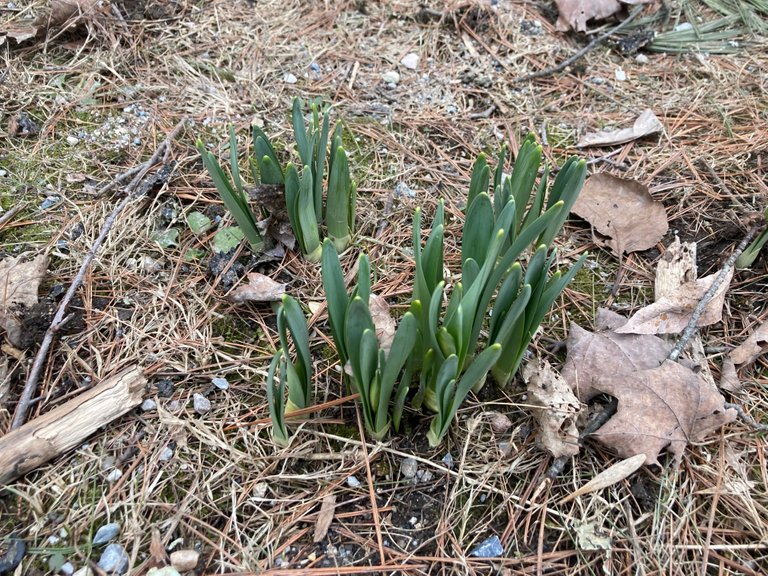 Ok so there's no flowers yet but at least the bulbs are coming up. These are some day lilies.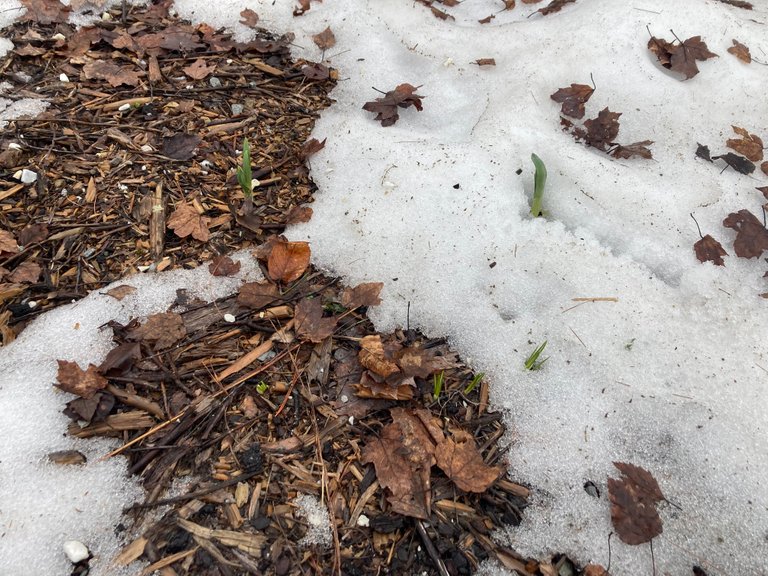 Here's a shot of a bed along our drive that has tulips and crocus. Unfortunately this bed doesn't get great sun so its gonna be awhile for these flowers.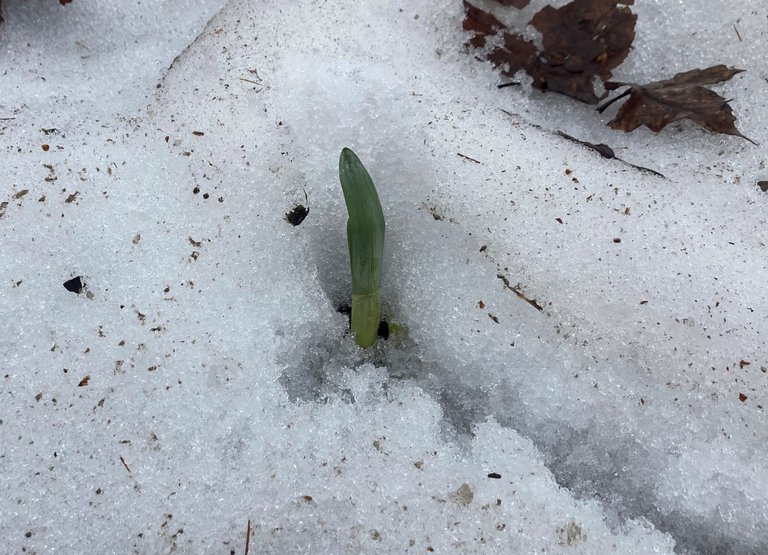 Spring is definitely coming though 🌻 Hopefully some future #wednesdaywalk will have beautiful blooms 🙂 I'm back at the house so I guess that concludes another #wednesdaywalk. Have a great day!