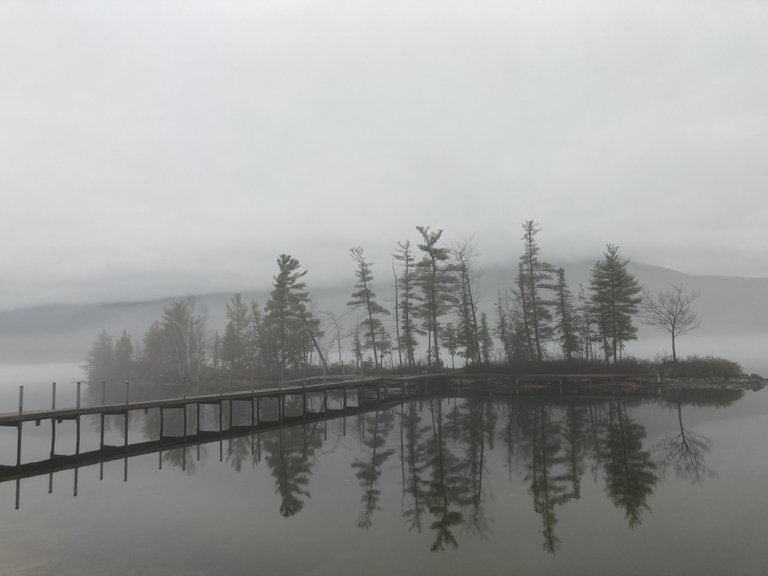 Welcome to my #wednesdaywalk hosted by @tattoodjay. Today I took my normal walk down to the lake but stopped to check out some of the spring flowers along the way.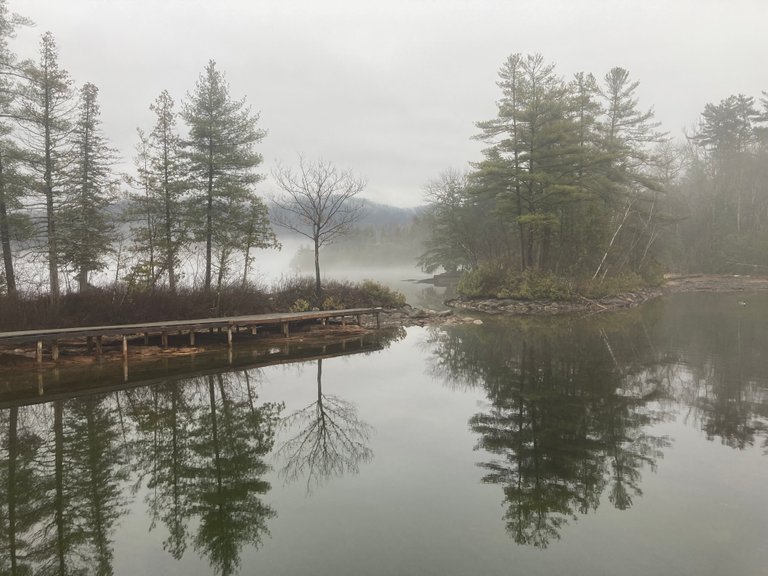 The local marina has a dock running out to a small island. There is a shallow outlet to the lake for the boats to go out. The reflections together with the fog were quite beautiful today.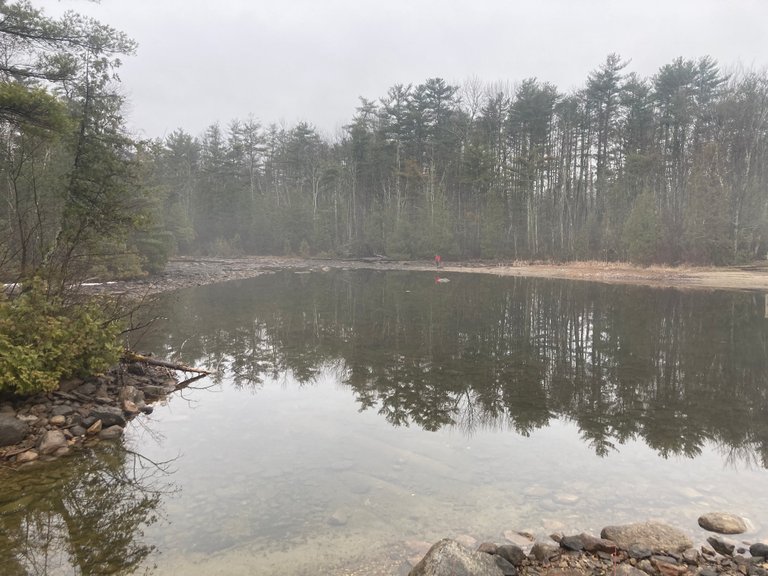 My walking companion shows up in red across the pond. She didn't want to climb over the fence onto the dock at the closed marina to take pictures 🤷‍♂️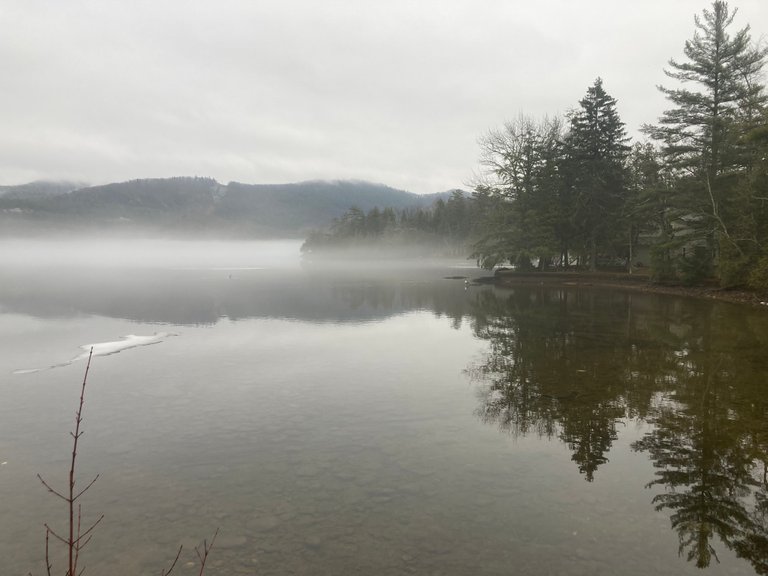 There are a pair of geese in this shot. One out for a morning tour of the lake and the other noisily honking from the shore. Also a sliver of ice is visible still hanging around on the lake.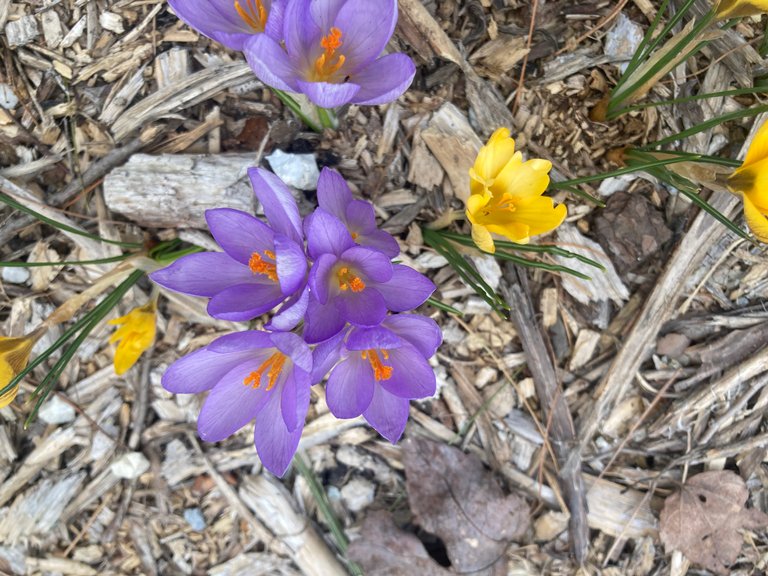 I walked down to the lake and back then stopped to check out the crocuses along my drive.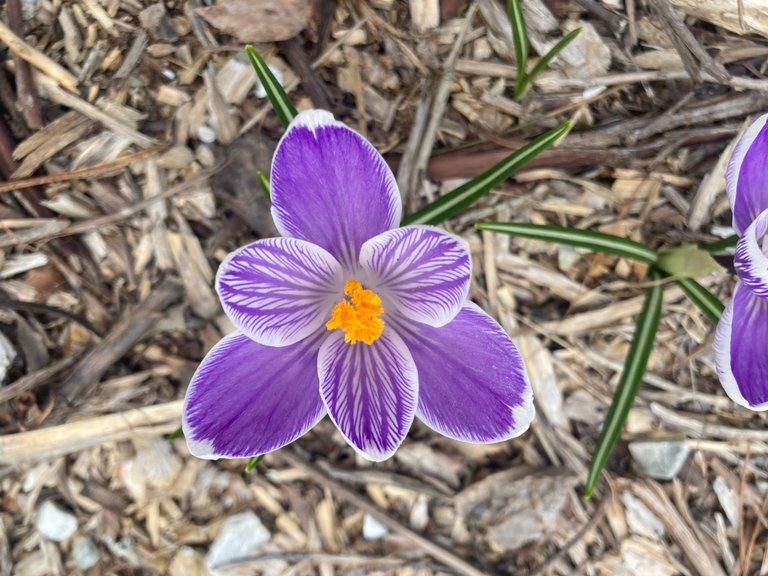 The crocuses just started blooming.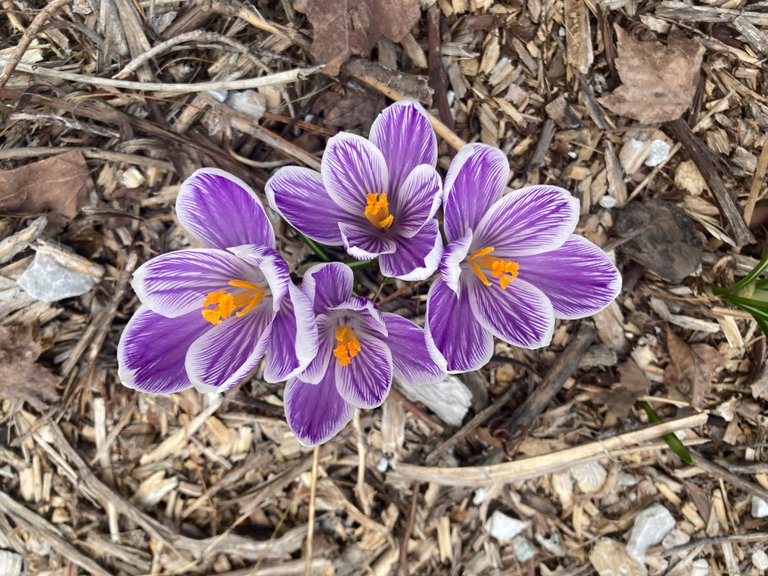 This is the second year for these bulbs and they are spreading from one bloom last year to clusters of flowers this year.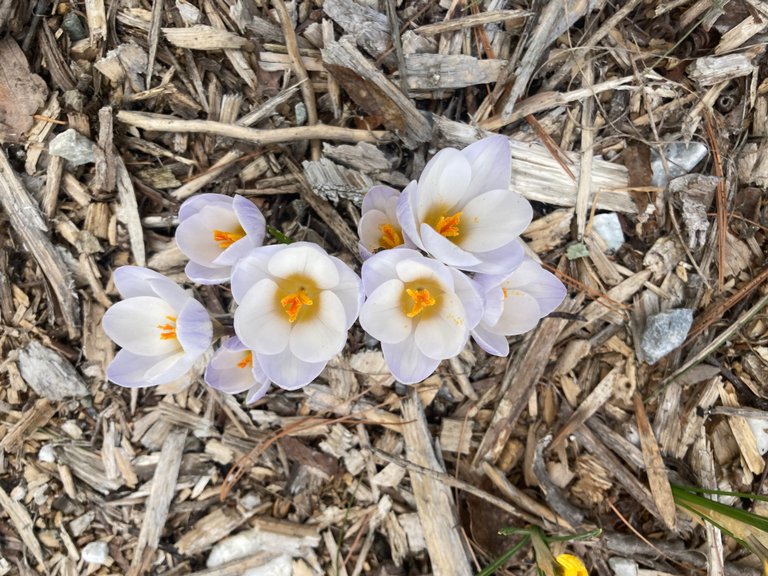 I planted a mix of white, yellow, purple and the variegated purple/white crocuses. Its so wonderful to see nature renew each spring bursting forth from its long, winter slumber. Have a great day and get out there for a #wednesdaywalk 👍