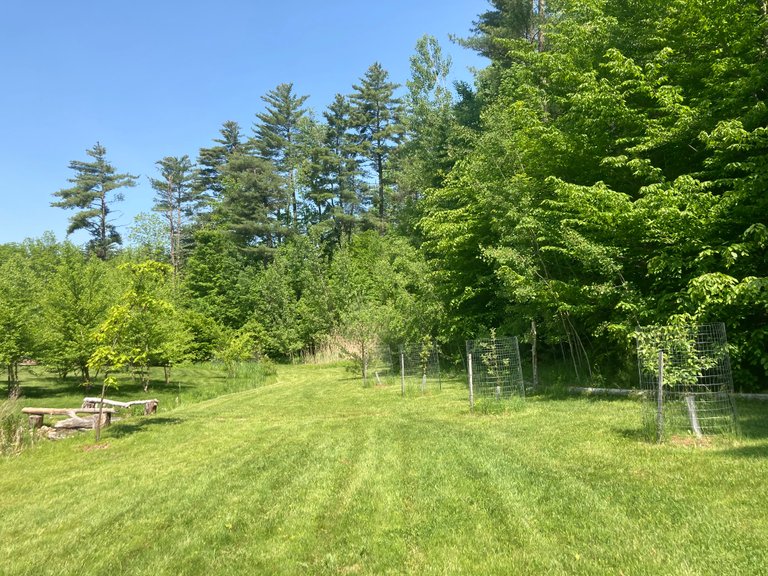 Welcome to my #wednesdaywalk hosted by @tattoodjay from the lovely Green Mountains of Vermont. First up lets check on the garden. Our garden is across a small creek in a field that also has some apple trees. We planted the apple trees plus a couple of crabapple trees and a sugar maple for good measure 😊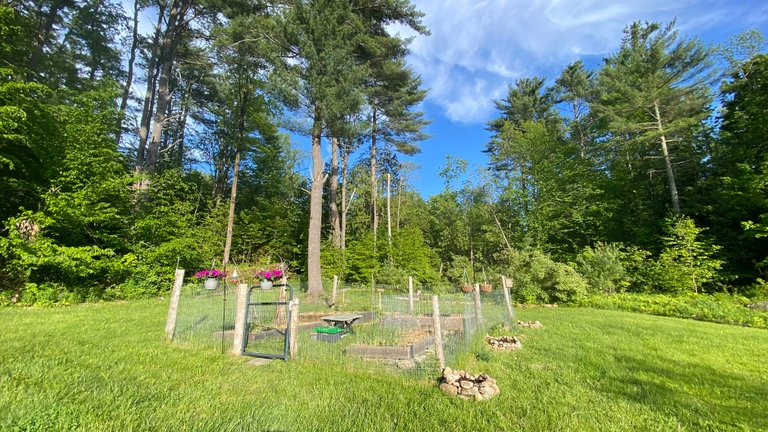 The garden looks good with the green, green background. We added the hanging baskets on either side of the gate this year. Plus the little work table in the middle. But more on the garden in a later post... I promise. I'm behind on a gardening upgrade.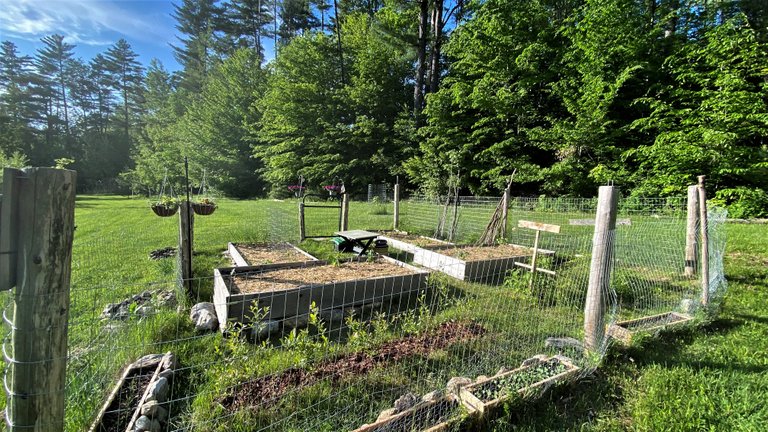 Here's a view from the back of the garden. We also added the small planters along the fence this year. No problems here so lets continue down to the lake.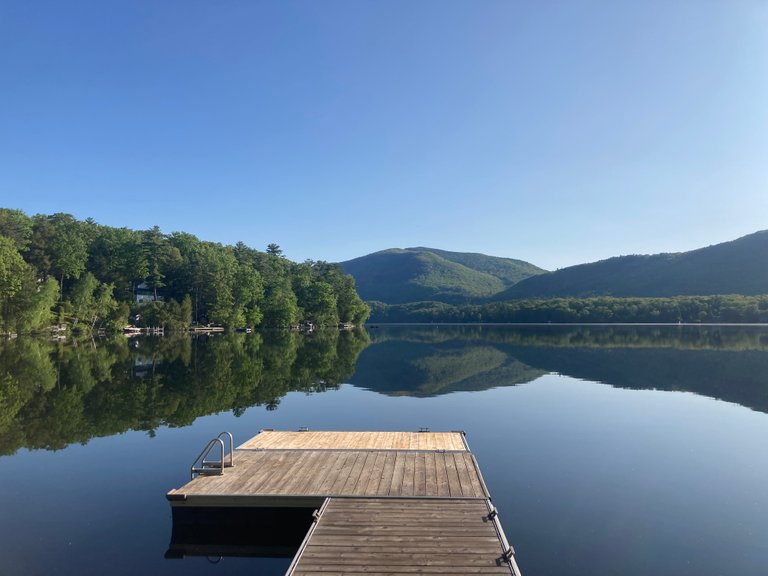 Finally getting some summer like days here 😎 its headed to 85F today. I never tire of this view of the lake. Even though every day I walk down here and take a picture. Usually twice a day 😊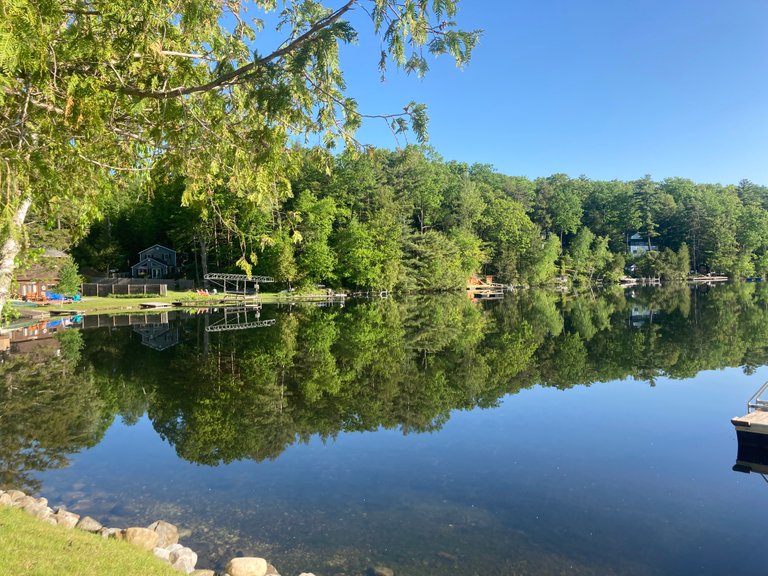 This is the first summer like day for good reflection pictures. Blue skies and still lake. A little slice of heaven... well if you don't mind a few mosquitos 🙄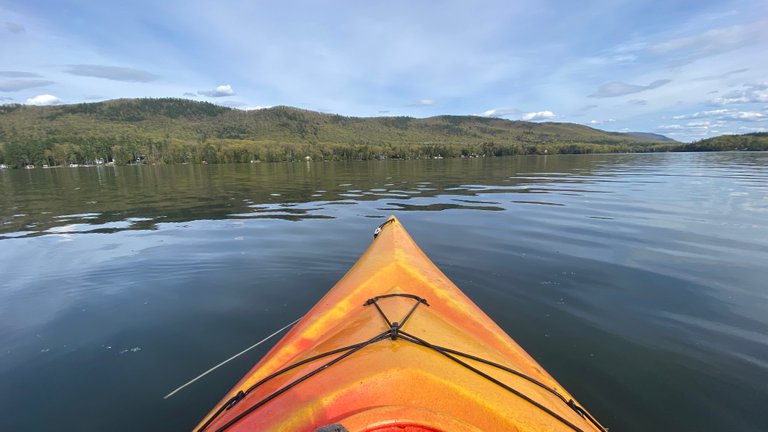 I extended the #wednesdaywalk to a short paddle around the lake today. We don't have a dock... or kayak for that matter lol but we have good neighbors. Our neighbor extended an invite to try out their kayaks. Not gonna turn that down. Hope everyone gets out in nature or where ever you go for some peace of mind today!