Good night, everyone!
The city of Riga has many interesting and artistic buildings, full of columns and decorations that reminded me of the Ancient Greek and Roman Civilisations... If I were to see these images without knowing where it was, my first guess would be Greece or Italy. It was a nice surprise to me to see the architecture styles present in this Baltic city.
The National Opera Building is a good example of it. It is a very beautiful building with an Ancient Greek style classic architecture.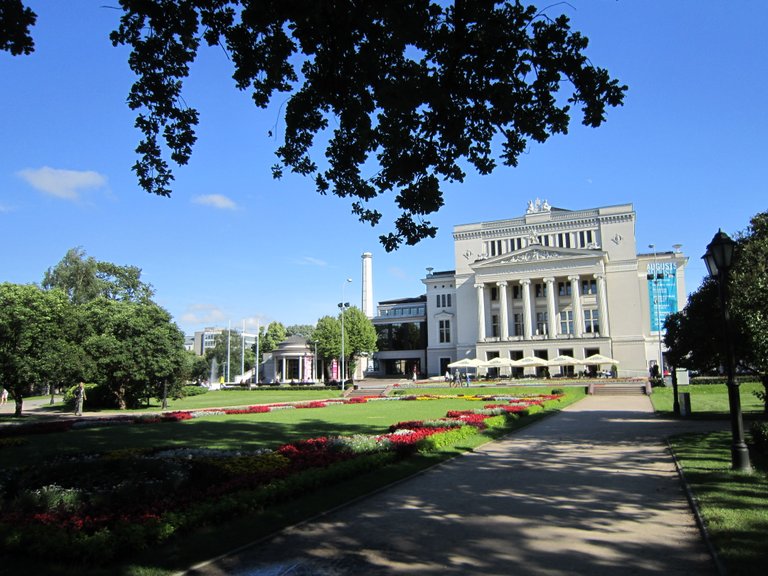 Open Full Sized Photo In New Window
You got the columns and all the figures and statues that are usually seen in Greek buildings, including representations of Greek gods such as Apollo.
So, what happened here? Have the Ancient Greeks paid a visit to this region and left their mark?
No... That wasn't the case, according to Wikipedia. It says the building was constructed between 1860 and 1863 following a design by the German architect Ludwig Bohnstedt. I guess the dude was inspired by the Ancient Greek culture. Lucky for him, he didn't post his design sketches at Hive or else he would have been called a scammer and a plagiarist!🤭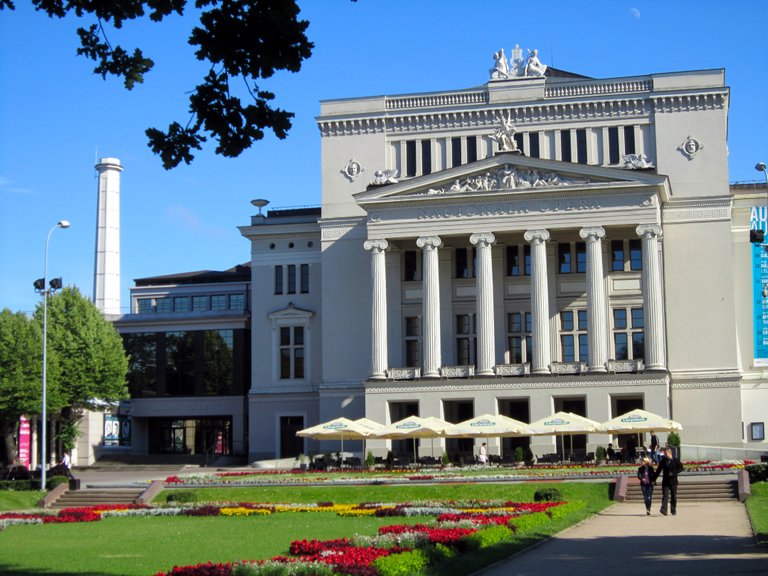 Open Full Sized Photo In New Window
Well, plagiarism or inspiration? You decide. 🤔
I certainly liked it. And the Latvians enjoyed it, too. As you can see, the building is still standing after 160 years! No one demolished it or burned it to ashes because "plagiarism is bad... mmmkay?" 😜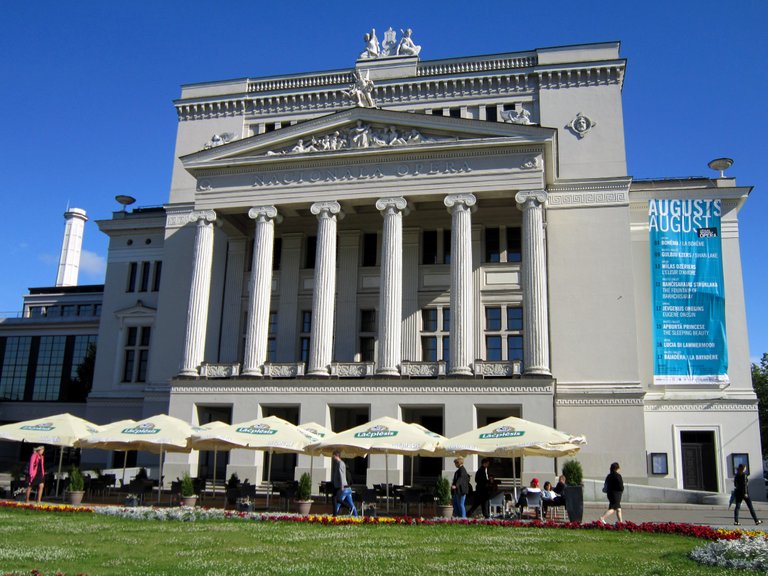 Open Full Sized Photo In New Window
At the front of the building there was a small outdoors terrace where people could have a snack and a drink while they waited for the next show to begin. The National Opera is located by the Pilsētas Kanāls, a canal which crosses the city centre and was used in the past to defend the town from unwanted invaders, so the view from this terrace is quite spectacular. 😎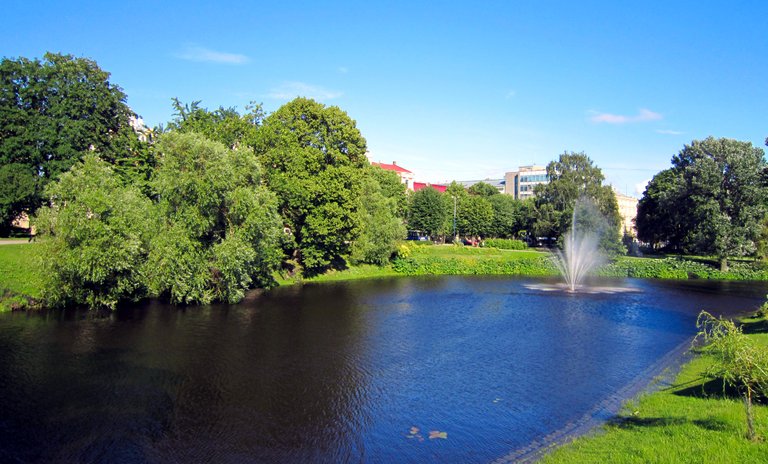 Open Full Sized Photo In New Window
This canal is surrounded by lovely gardens, all of which are well taken care of. It's a very common place for the locals to walk around just catching up on life, exercising or simply resting in peace and quiet.
If you're lucky with the weather, you can even enjoy some rainbows! 😁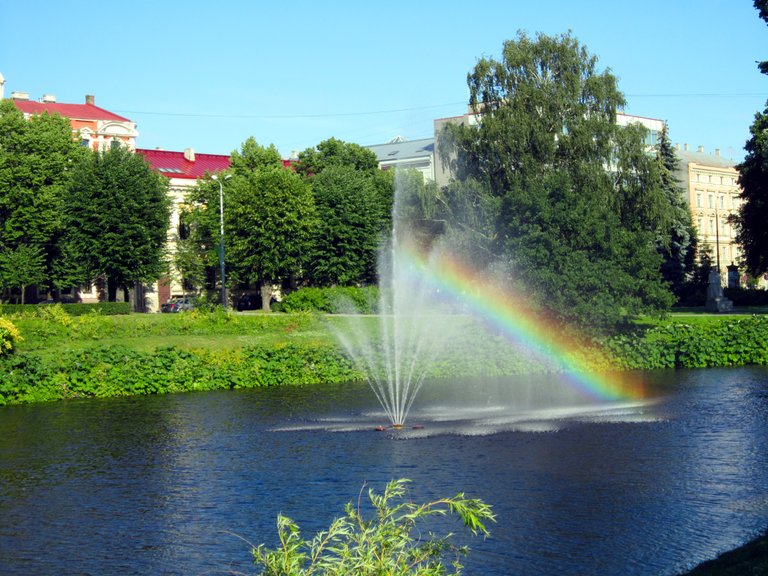 Open Full Sized Photo In New Window
I hope you enjoyed these photos and made you want to visit the city sometime. 😊
---
Location
Riga - Latvia
Camera
Canon IXUS 210
Photos
1 (Untouched)
4 (Edited with GIMP)
---