Hello friends
It's Sunday again and plays a #SublimeSunday as well as a #beautifulsunday
This Sunday I present a work of art that impacted me a lot.
Not because of its figures since it lacks them.
Hola amigos
Ya es domingo otra vez y toca un #SublimeSunday como también un #beautifulsunday
Este domingo os presento una obra de arte que me impacto mucho.
No por sus figuras ya que carece de ellas.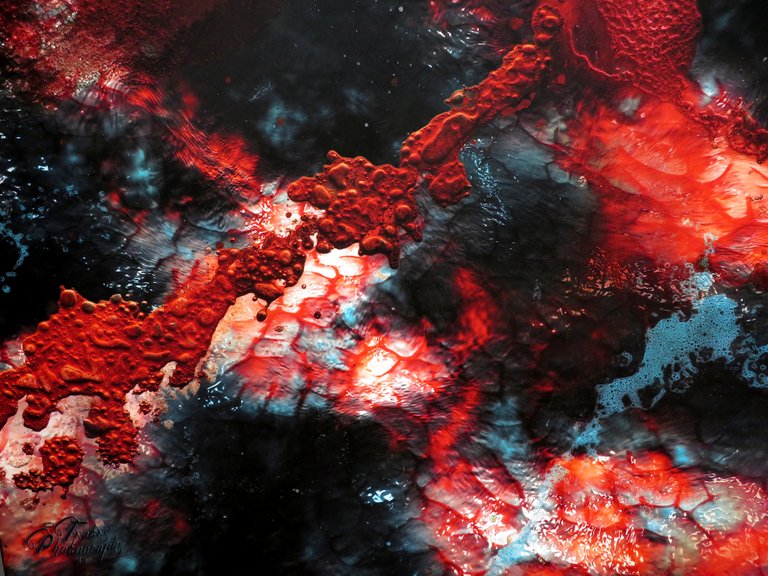 Instinct told me:
Do not go down the hall, that intense red will catch you, eat you and spit your bones on the ground like a vulgar olive smoke.
El instinto me decía:
No pases por el pasillo, que ese rojo intenso te atrapara, te comerá y escupirá tus huesos al suelo como vulgar güito de aceituna.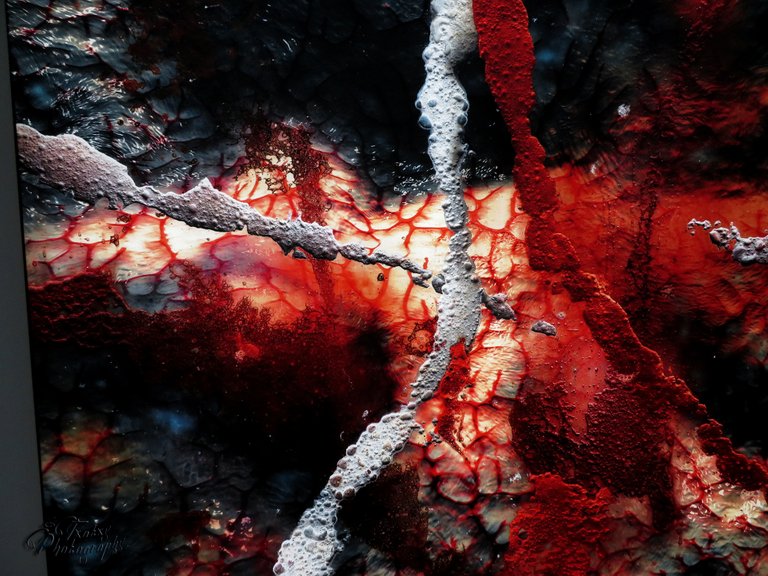 But at the same time my eyes opened seeing how the colors penetrated me at once without warning.
Filling my being with infinite feelings, beauty for what I experienced in the painting, admiration for the contrasts and textures, but also anger, the corridor is too narrow to capture the entire scene in a photograph.
Pero a la vez mis ojos se abrían viendo como los colores penetraban en mí a golpe sin avisar.
Llenando mi ser de infinitos sentimientos, belleza por lo vivió del cuadro, admiración por los contrastes y texturas, pero también enfado el pasillo es muy estrecho para plasmar en una fotografía toda la escena.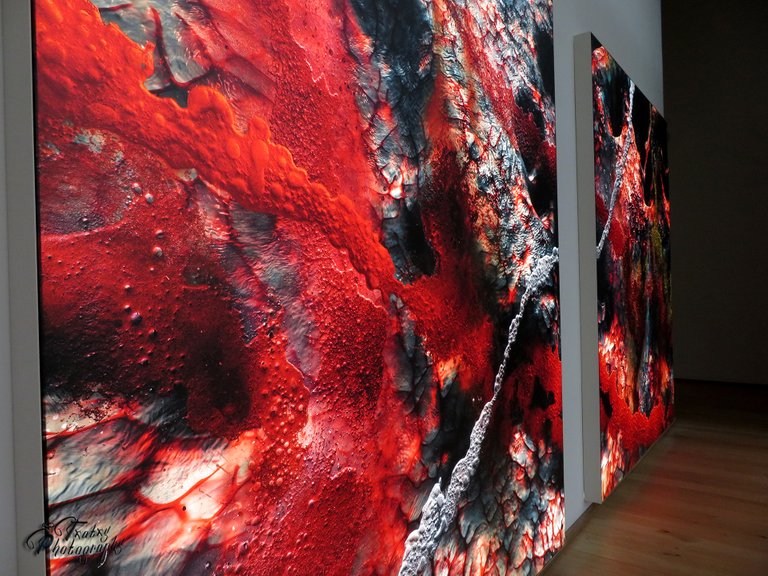 The Work is called.
The Observer's Belly (Threshold of Attention) (Afterimages), 2001

Darío Urzay
La Obra se llama.
El vientre del observador (Umbral de atención) (Afterimages), 2001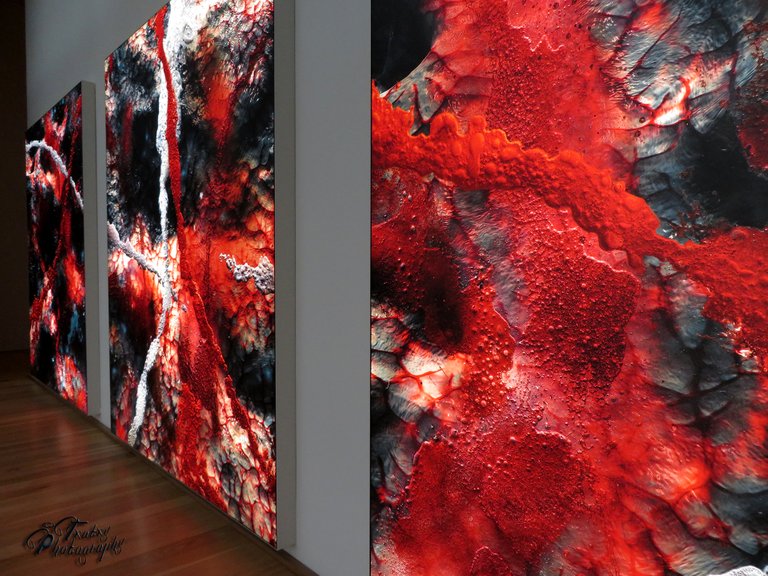 The truth is that you see what the title reveals
La verdad es que vés lo que el título revela.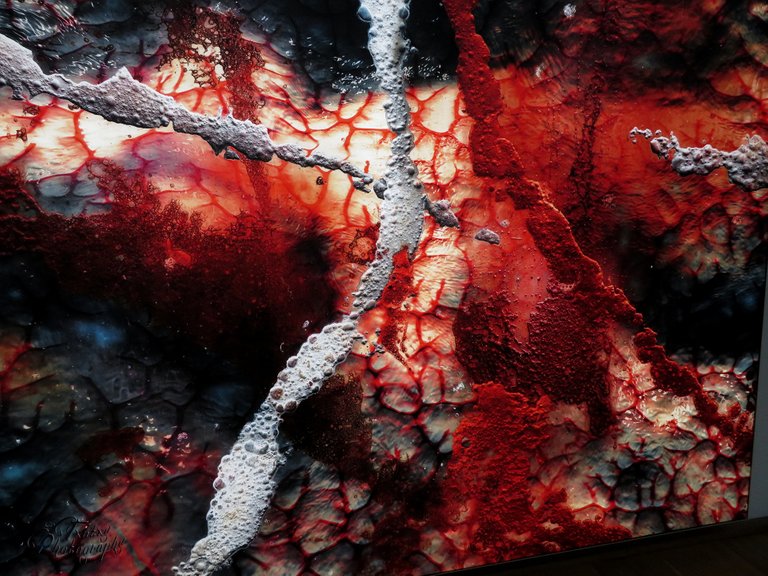 I could see coagulated bleeding, viscera, tendons and gurgling, also the feeling that they had life, that everything was moving in super slow motion like a heart that wants to rest now, but at the same time does not give up.
Podía ver sangra coagulada, vísceras, tendones y gorgoteos, también la sensación de que tenían vida, que todo se movía como a cámara súper lenta como un corazón que quiere descansar ya, pero que a la vez no se rinde.
When I was able to capture part of its greatness from a hallway with windows, even from a bad angle.
Cuando pude desde un pasillo con cristaleras logre capturar parte de su grandeza, aunque sea desde un ángulo bastante malo..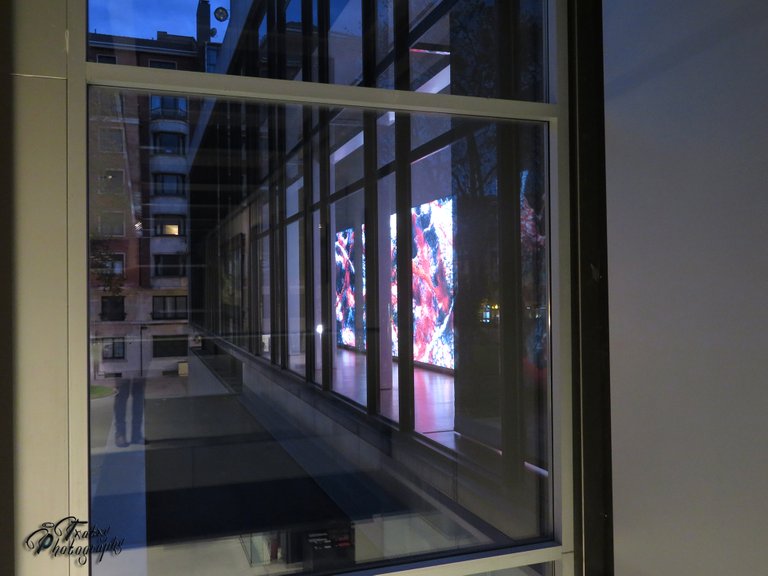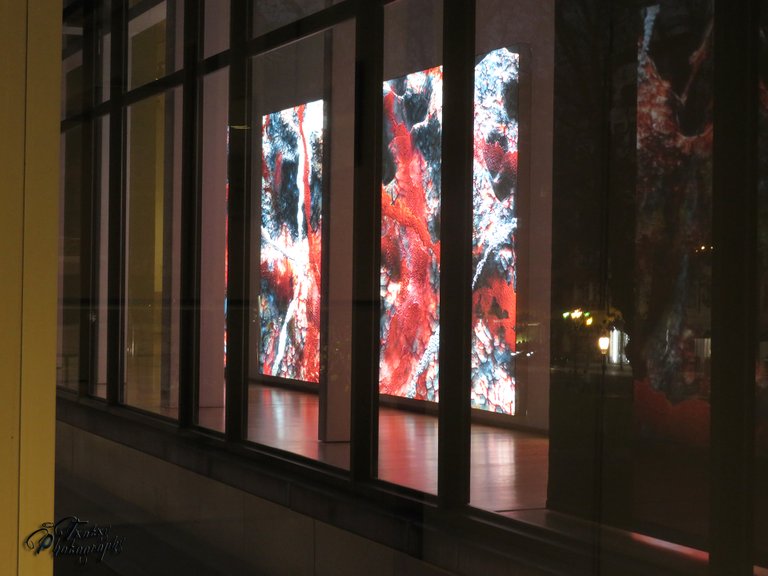 When I left the museum at the source of Euterpe, muse of music, the glass that is the wall of the museum I see them distorted dark blue by the sunset light and I say goodbye. But they leave with me, in my mind the red soaked me up inside
Cuando salí del museo en la fuente de Euterpe, musa de la música, tas el cristal que es la pared del museo las veo distorsionadas azules oscuras por la luz del atardecer y las digo adiós. Pero ellas se van conmigo, en mi mente el rojo me caló hasta dentro.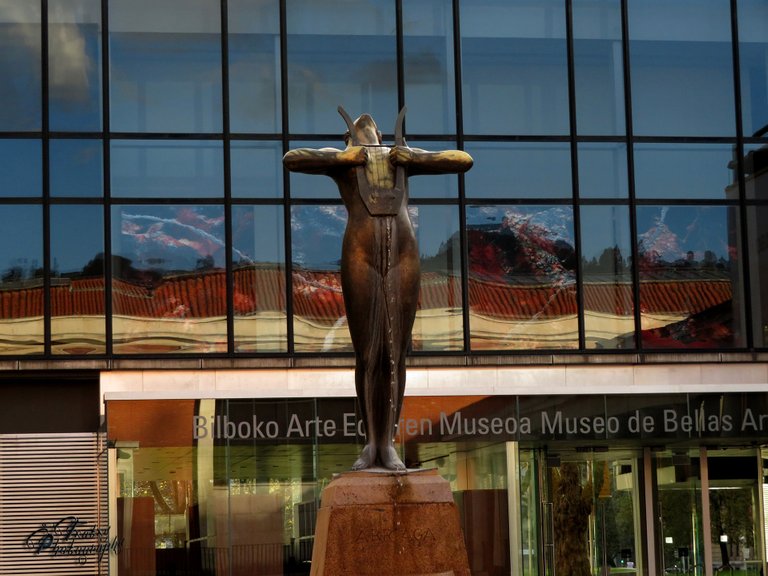 Bilbao Fine Arts museum

not edited
Canon PowerShot SX730 HS mi entrada para:
#beautifulsunday por @ace108 #SublimeSunday por @c0ff33a

Image © txatxy. All Rights Reserved.
Original content by Original content by @txatxy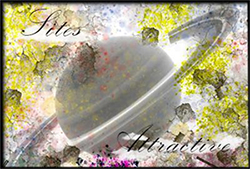 me Designing Banners - you can use it if you like