Hi friends, how are you today?!
For a while, I wanted to put my cell phone camera to the test by long-exposure photos of the starry sky.
However, I live in a big city where there is never a good and clear sky.
This camera feature was put to the test during my trip to the south of the country.
I was pleased with the result and hope to be able to register more photos of this type in the future.
It all started when the power went out one night. I went outside to see what the sky looked like. And it was something truly extraordinary. The location, 4Ilhas, is remote and already has little light pollution, but this night, with the entire region dark, it made the sky even more starry.
I dashed to get my phone and performed several tests, positioning it in various positions and pointing to various locations.
Many blurry photos, some not so good, and the lack of a tripod made finding good places to position the cell phone even more difficult.
Even the wind was interfering, knocking my phone down a few times. I was already expecting to break the screen at some point.
I was able to make a tripod by inverting the protective cover and creating a support. I got the best results at that time.
The photos taken by the phone turned out fantastic, but only after a little image editing to increase the brightness and saturation to extract more from the capture.
Which one is your favorite? Let me know in the comments section.
Here is the outcome:
---
The night power went down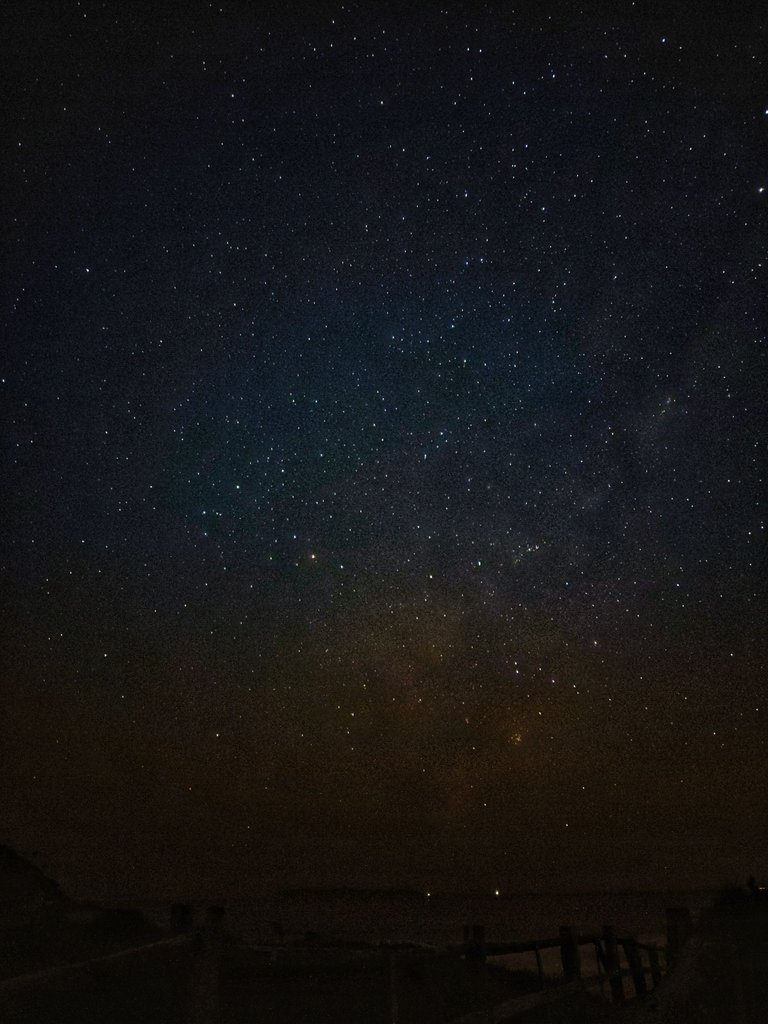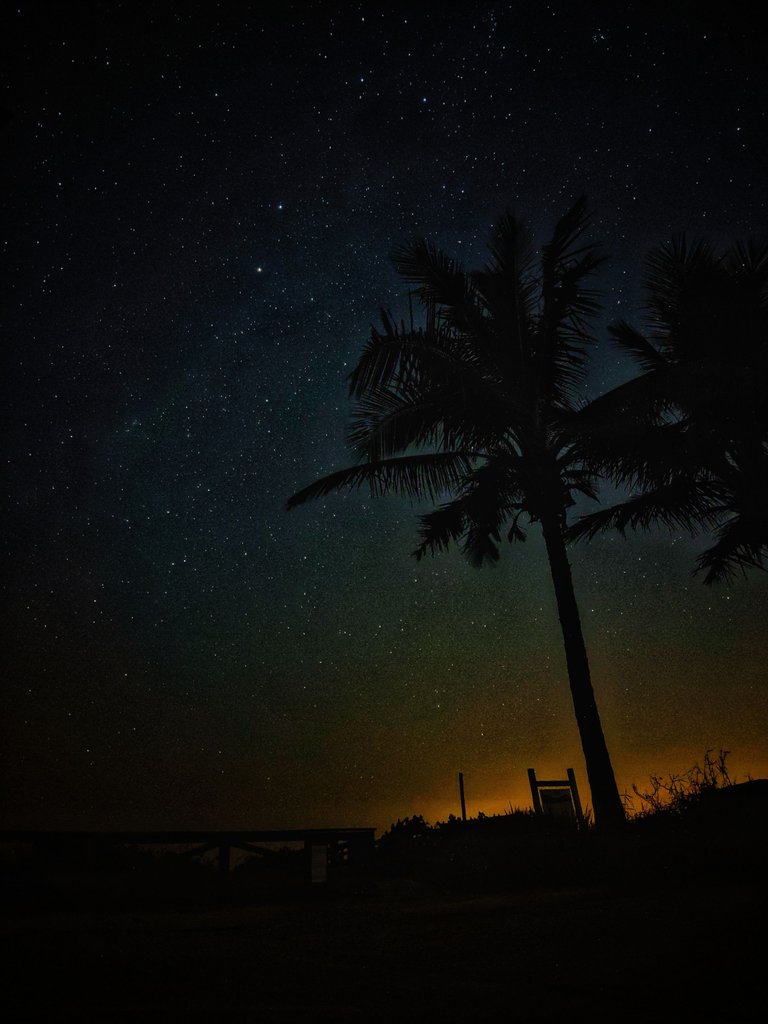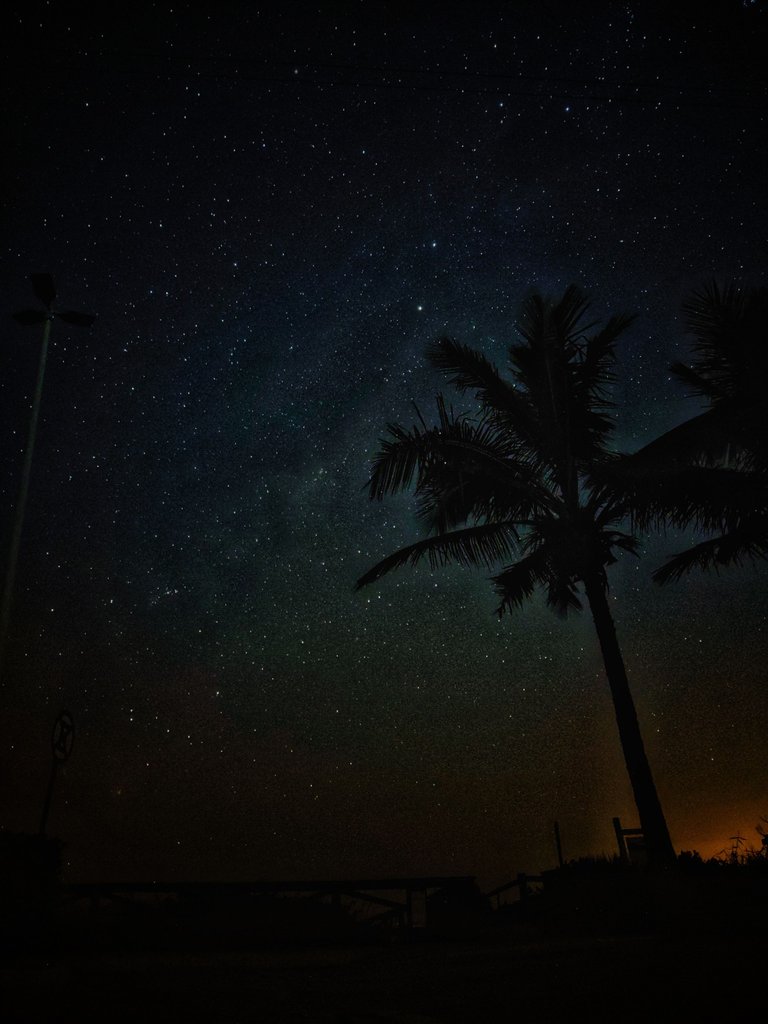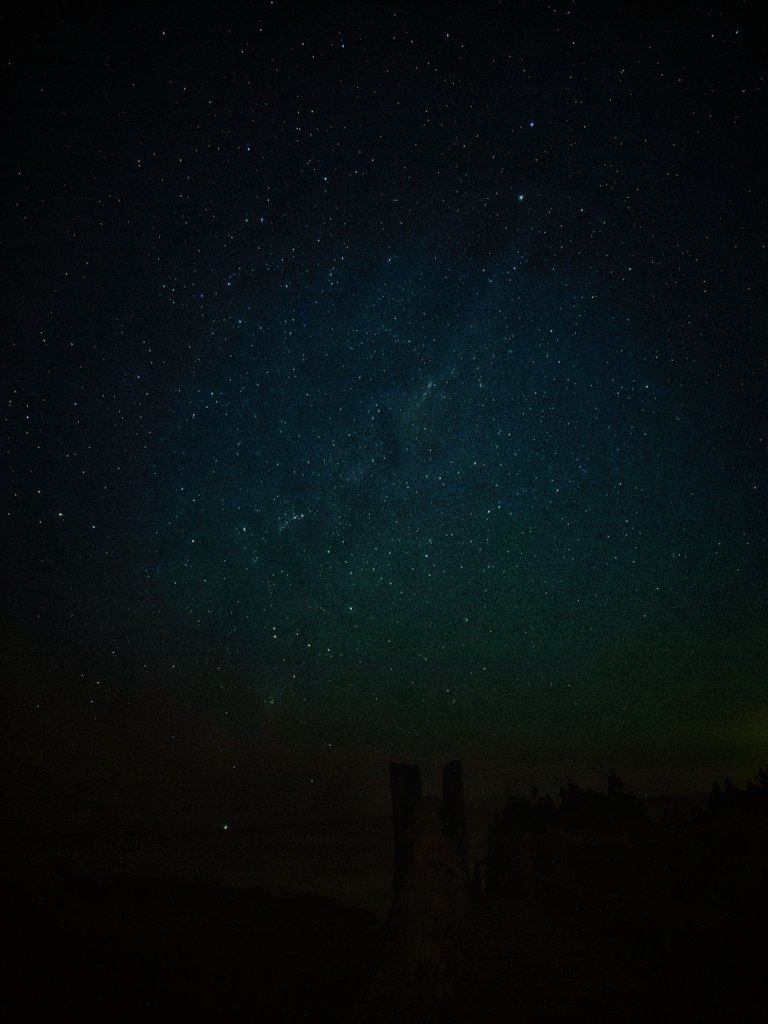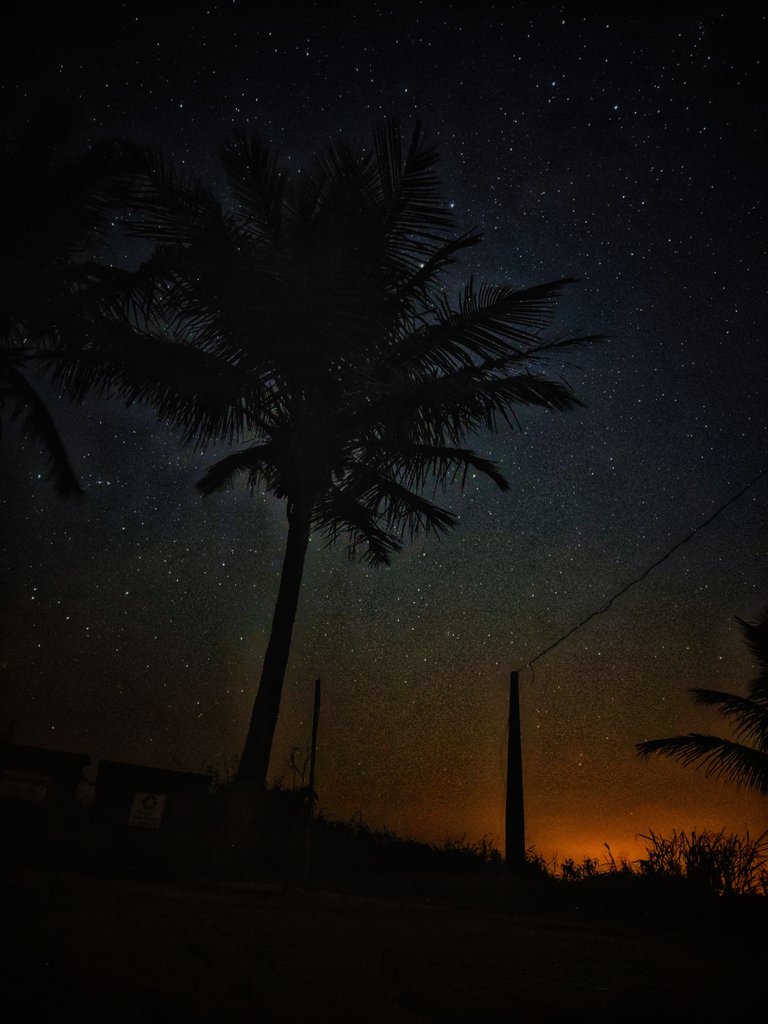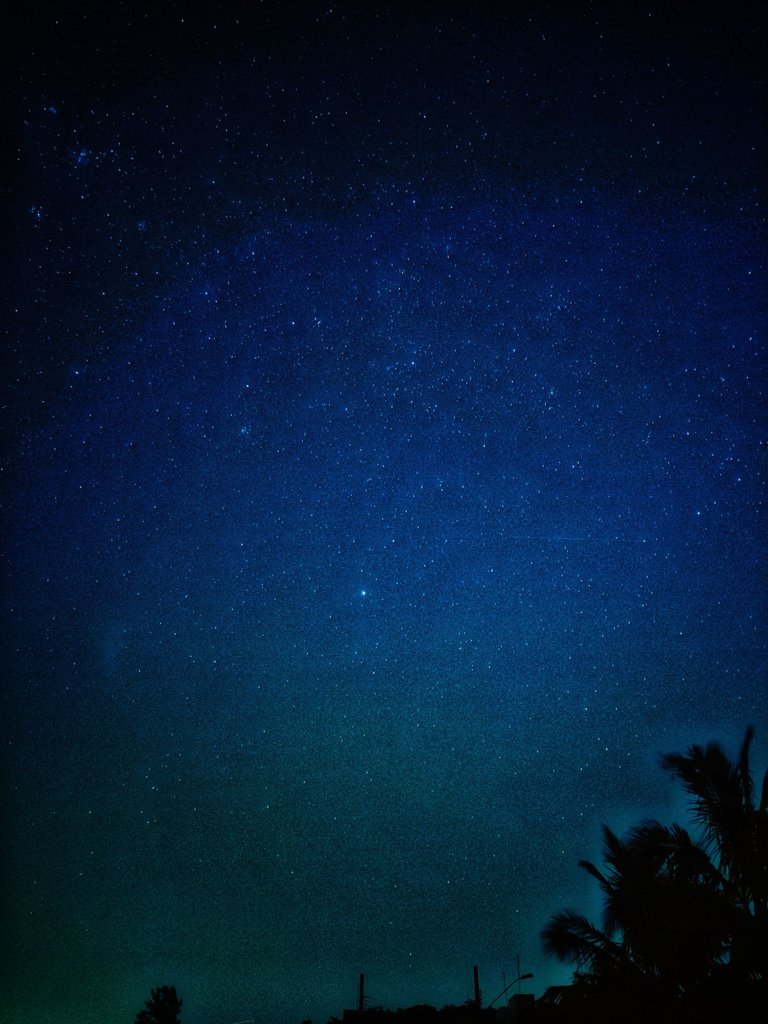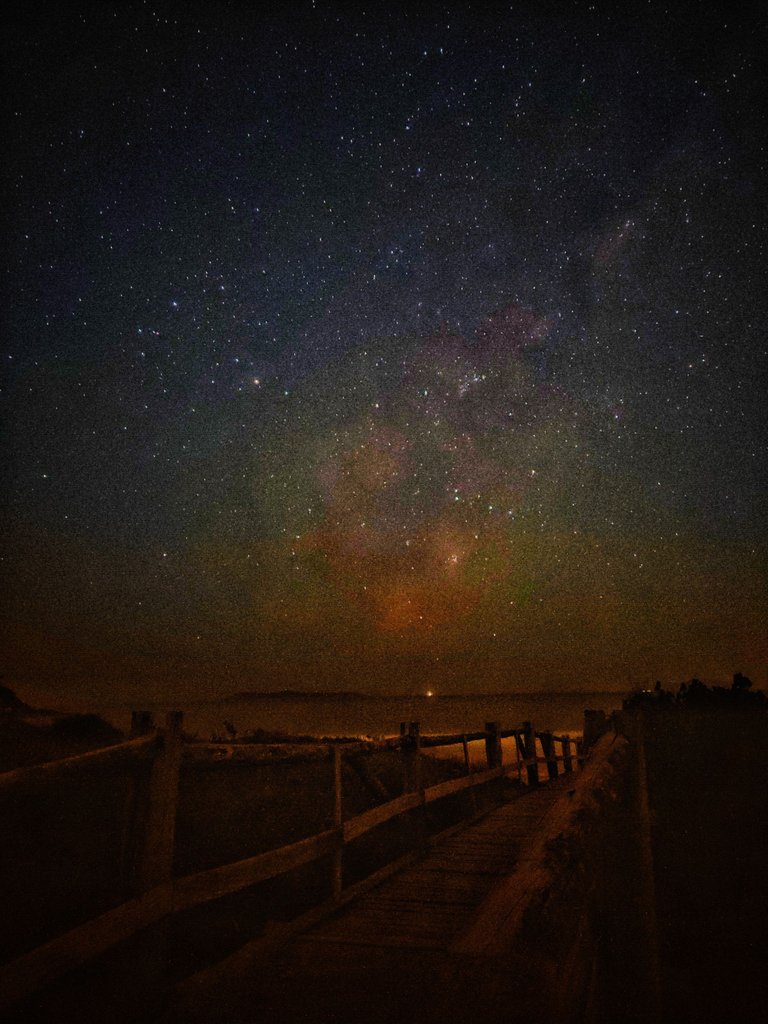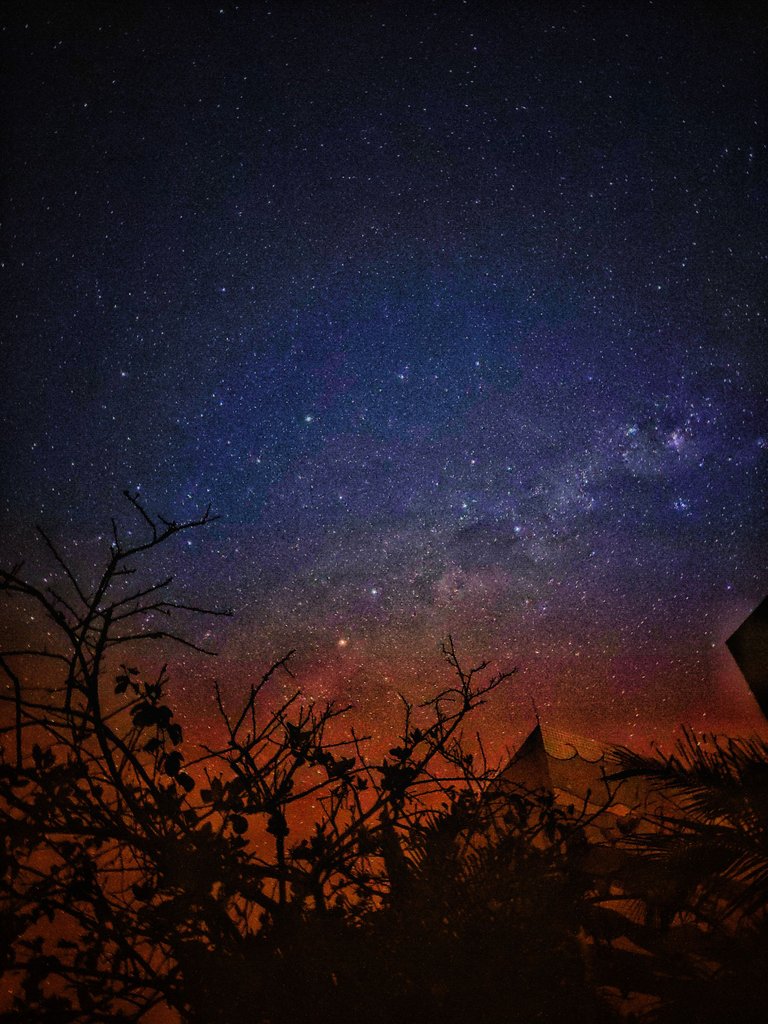 ---
Olá amigos, como vocês estão hoje?!
Por um tempo, eu queria testar a câmera do meu celular tirando fotos de longa exposição do céu estrelado.
No entanto, moro em uma cidade grande onde nunca há um céu estrelado.
Este recurso de câmera foi posto à prova durante minha viagem ao sul do país.
Fiquei satisfeito com o resultado final e espero poder registrar mais fotos desse tipo no futuro.
Tudo começou quando a energia acabou uma noite. Saí para ver como era o céu. E foi algo verdadeiramente extraordinário. O local, 4Ilhas, é remoto e já tem pouca poluição luminosa, mas esta noite, com toda a região escura, deixou o céu ainda mais estrelado.
Corri para pegar meu celular e fiz vários testes, posicionando-o em várias posições e apontando para vários locais.
Muitas fotos desfocadas, algumas nem tanto, e a falta de um tripé dificultou ainda mais encontrar bons lugares para posicionar o celular.
Até o vento estava interferindo, derrubando meu telefone algumas vezes. Eu já estava esperando quebrar a tela em algum momento.
Consegui fazer um tripé invertendo a capa protetora e criando um suporte. Tive os melhores resultados na época.
As fotos tiradas pelo celular ficaram fantásticas, mas só depois de um pouco de edição de imagem para aumentar o brilho e a saturação.
Qual é a sua favorita? Deixe nos comentários.
Acima está o resultado final.
Thanks for reading.
Leave a comment that I'll be glad to reply to.