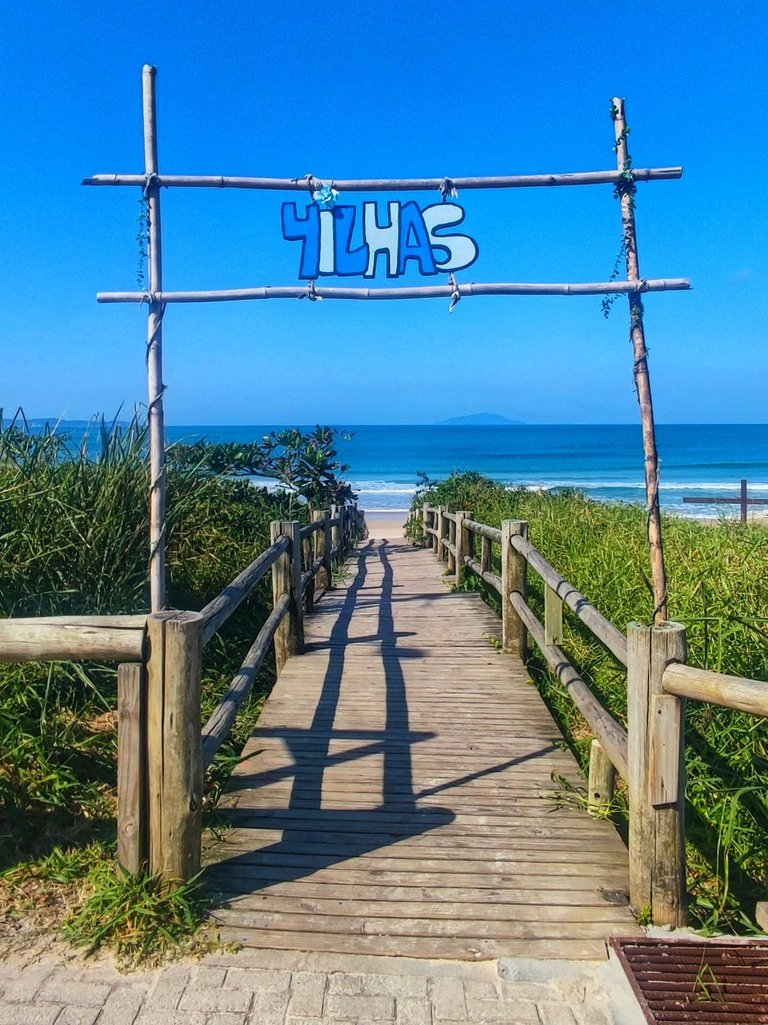 Hi Photographers friends, how are you today?! Wishing you a sublime Sunday 😎
Welcome to 4Ilhas!
These photos were taken on a trail on the left side of 4Ilhas Beach, where you can reach two Fisherman's Lookouts in about 30 minutes.
Photographies from Fisherman's Lookouts
This beach is named 4 Islands because four islands from the Arvoredo Archipelago can be seen on the horizon. Part of the Bombinhas region, this location offers a variety of seascapes and is surrounded by breathtaking natural beauty. A location with numerous trails and outdoor activities.
Speaking with a local fisherman, he told me about two cabins on the left side of the beach with amazing ocean and beach views, and that they use cabins when looking for Tainhas fish (Mullet fish), as it protects them from the hot summer days and the cold winter nights.
The first is very close to the beach, and the second is further up the trail. Both have spectacular ocean views from the top of the Cliff.
I headed into the trail for a short outing that ended with these pictures from the beach and ocean on top of cliff and rocks, this was one fun walk!
It is an easy, pleasant and safe trail to hike independently. The trail itself is very well marked, making it nearly impossible to get lost.
The beginning is more difficult; you must walk over some stones, but it is not difficult. The path is made easier by large, non-loose stones.
The trail is well marked after you jump over a large rock and reach the cliff, and you arrive at the first cabin. Following that, the trail is jungle inside and beside one difficult passage with a rope to guide you, making it very easy to reach the second cabin.
A few days before, they were able to catch around 9k Tainhas in one morning, which was one of the best catches of the season.
They use this cabin to search for Tainhas shoal as well as unregulated fishing boats. Helping each other by taking turns throughout the day and night and communicating via radios. Once the shoal has been identified, a small and silent boat is sent out to sea to attempt to capture it.
On that day, we saw a turtle family, which we did not photograph because they only lifted their heads from the water for a few seconds before returning to the bottom. People have also reported seeing dolphins and even penguins in the area.
Now what we came here for, the picures! Was hard to choose from lot of pictures, but now i let you with my selection...
Show Me The Pictures 📸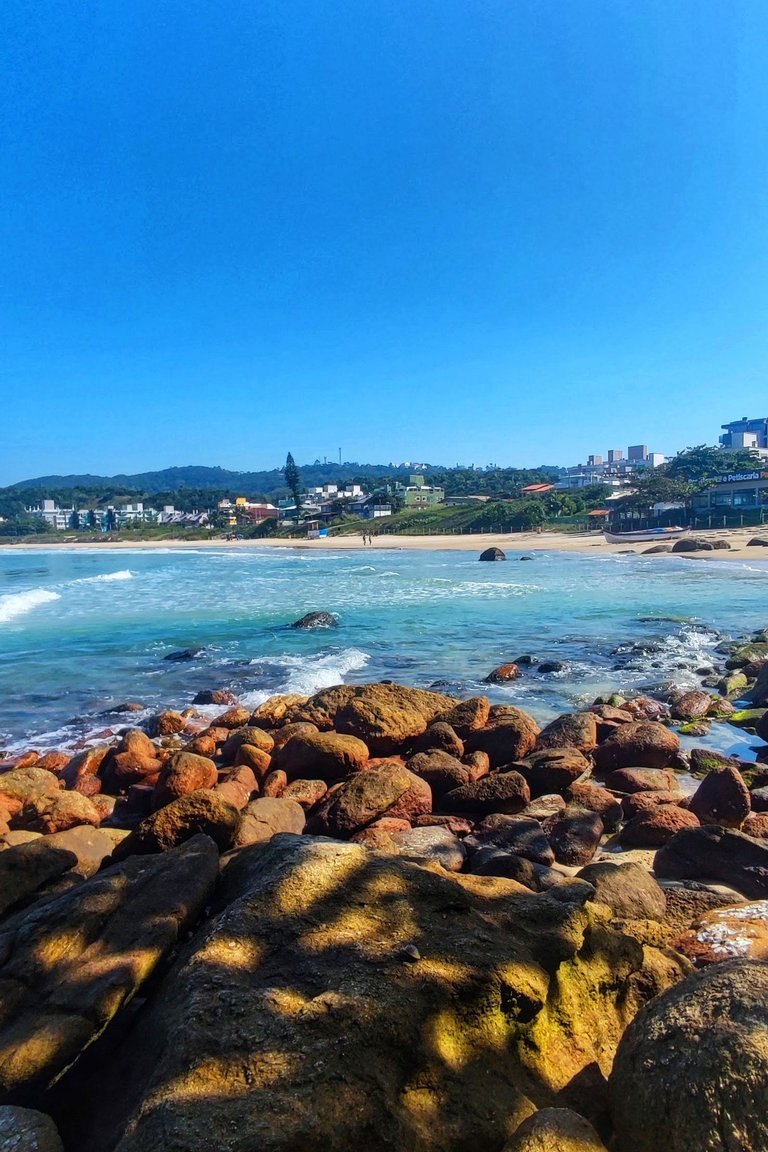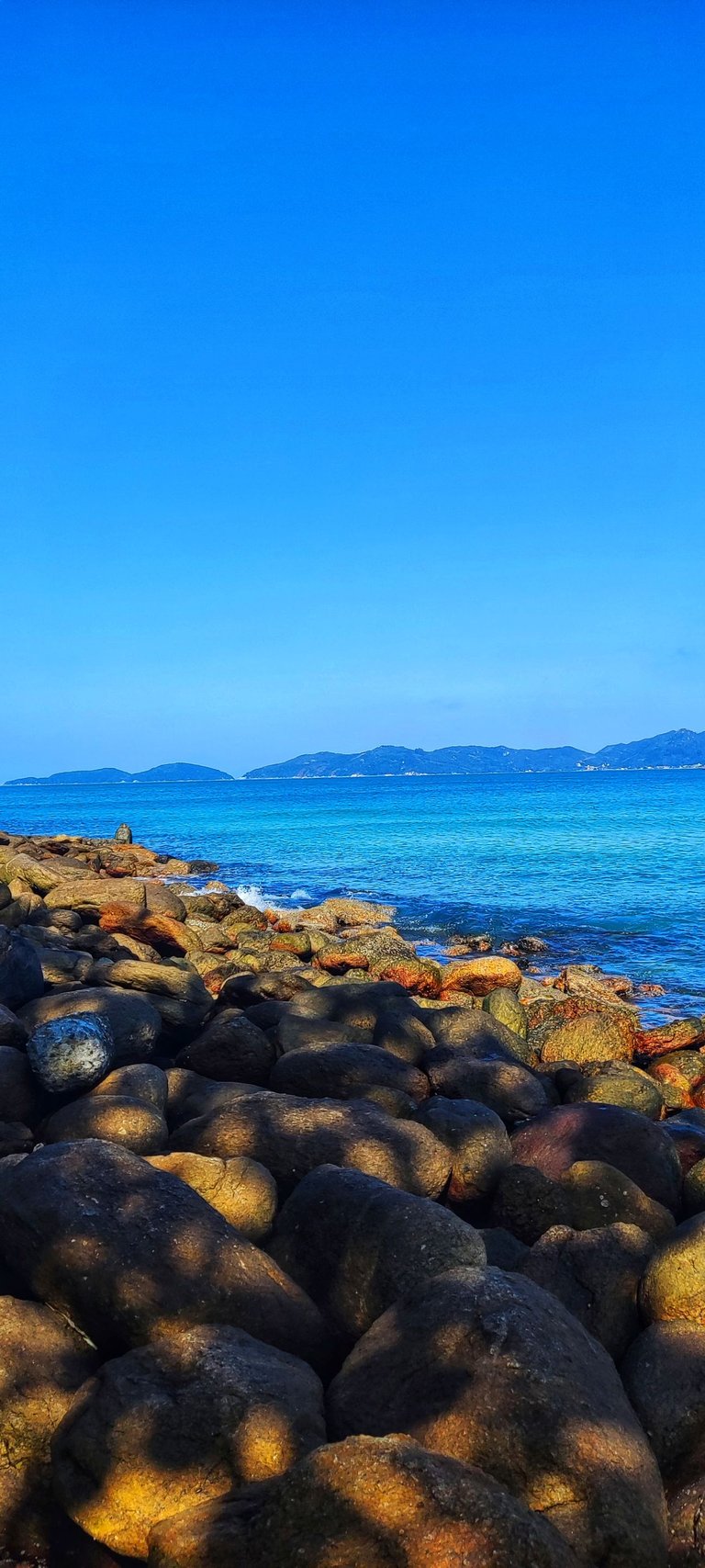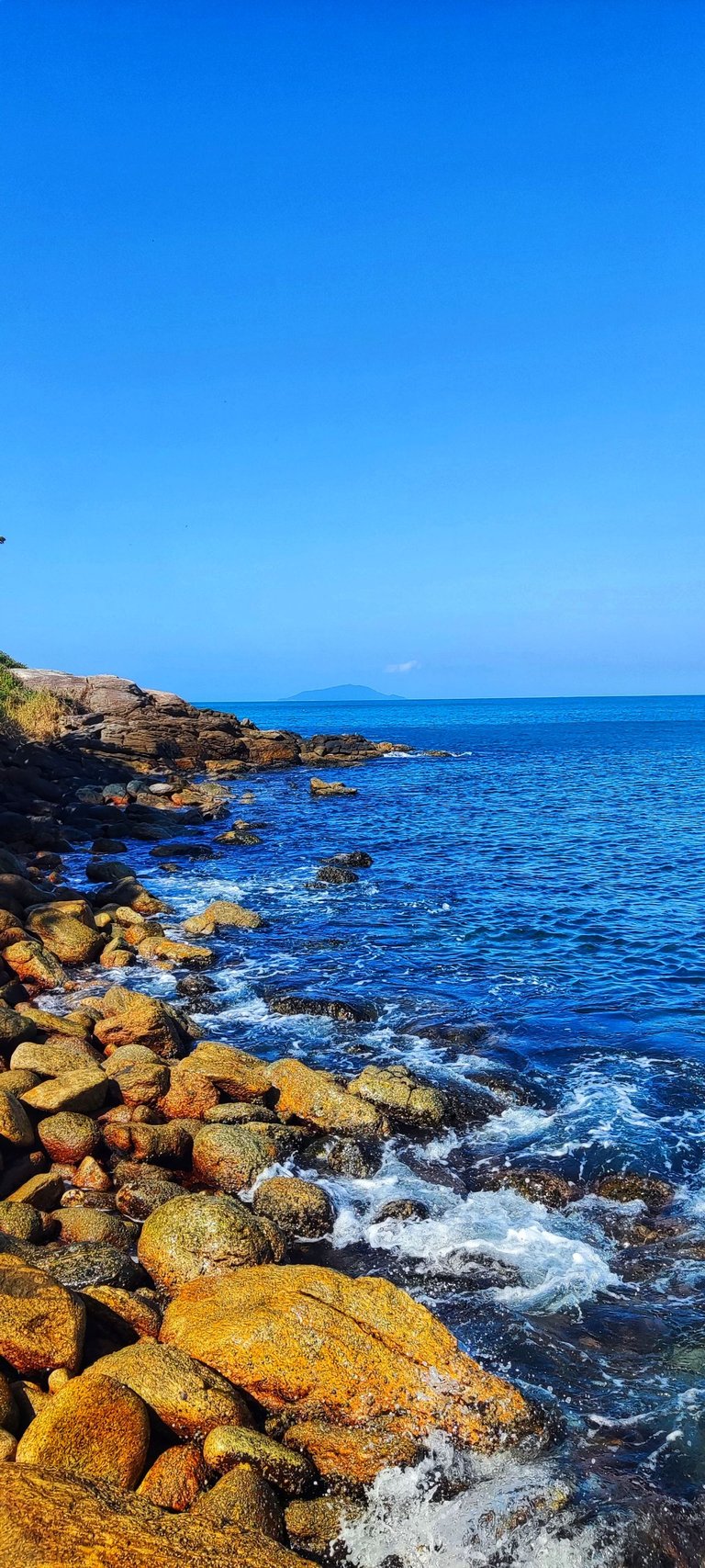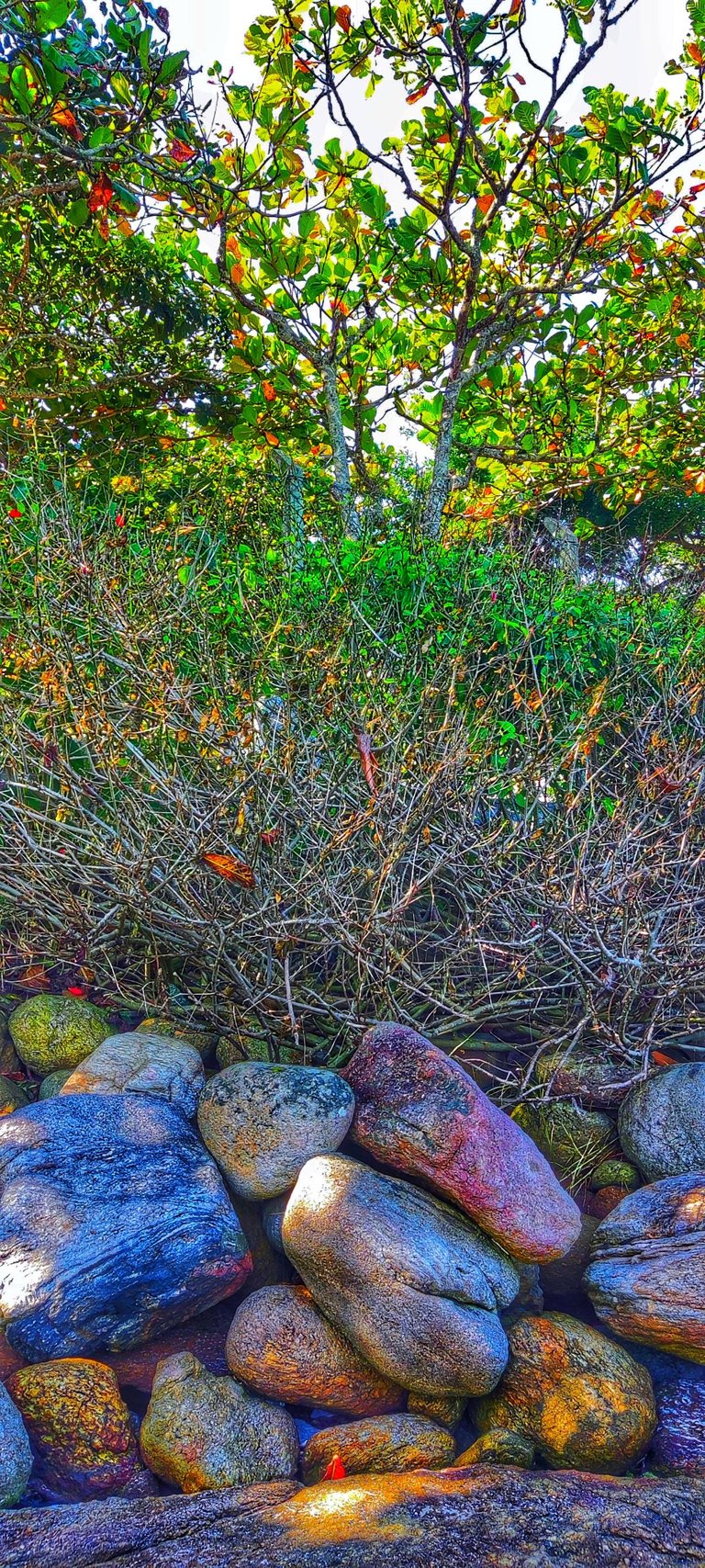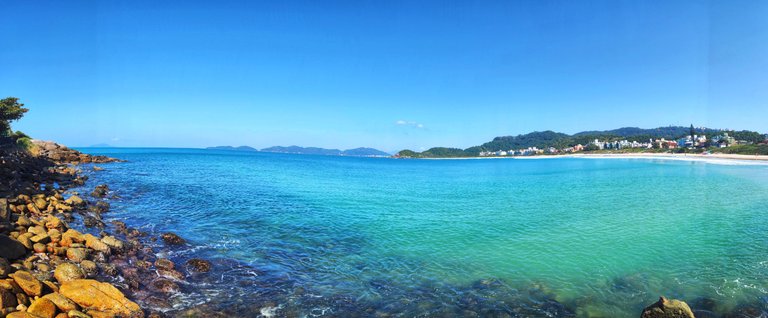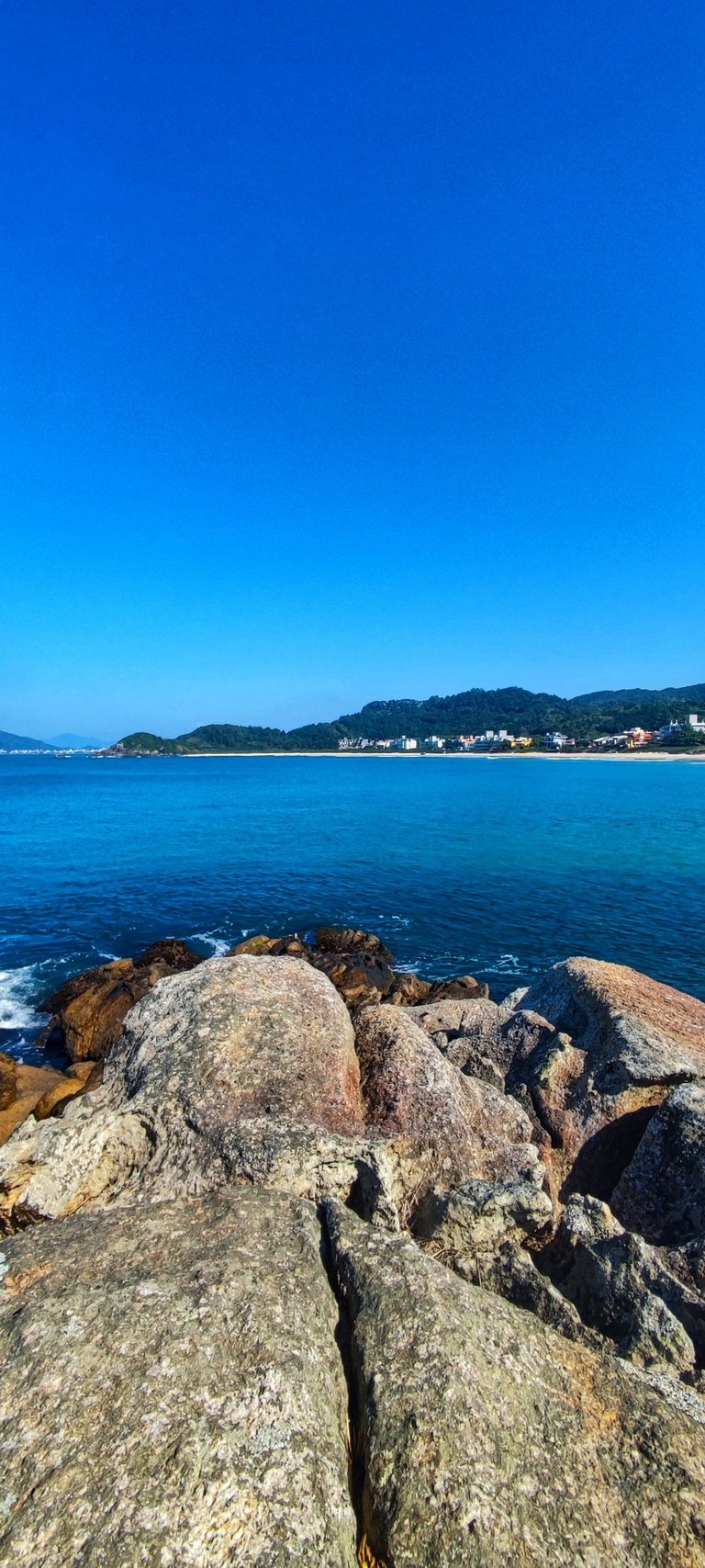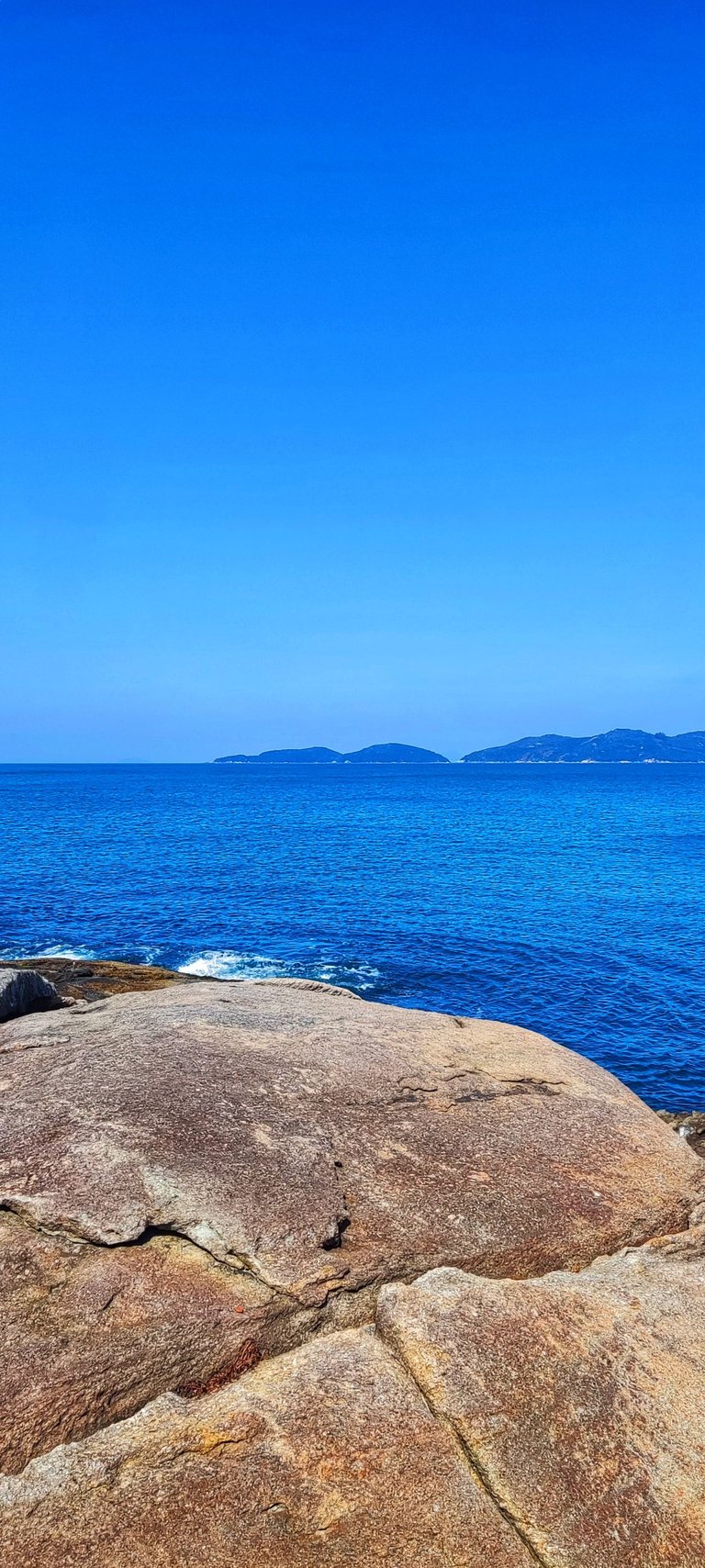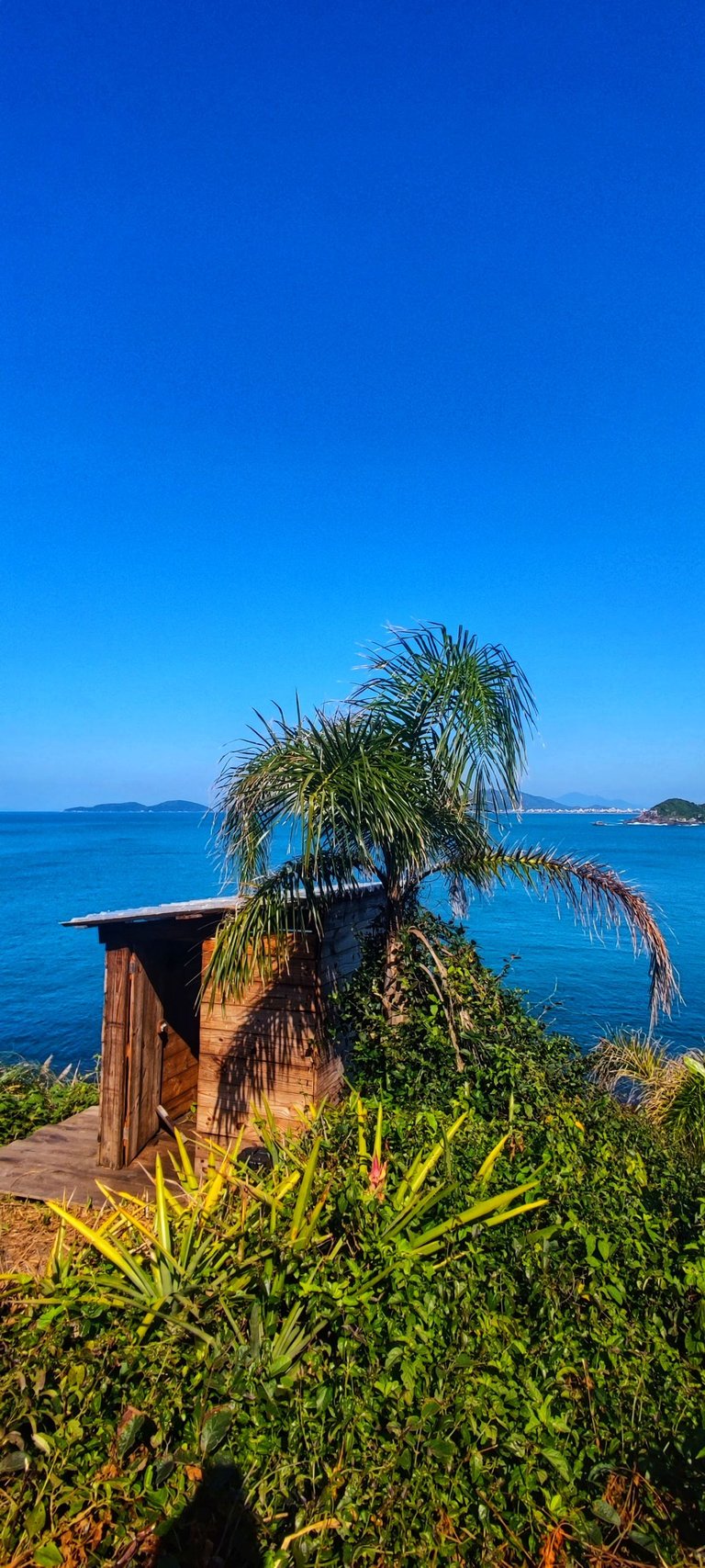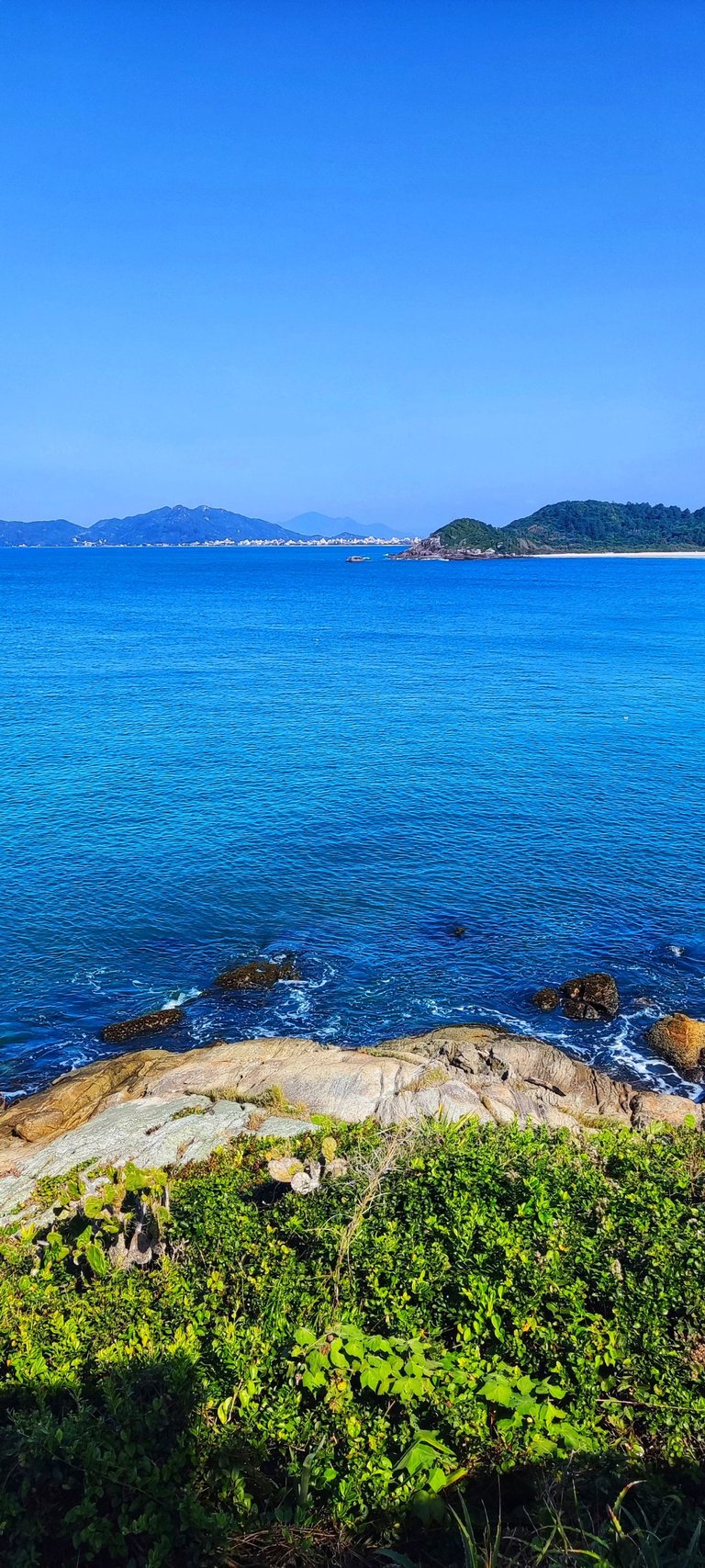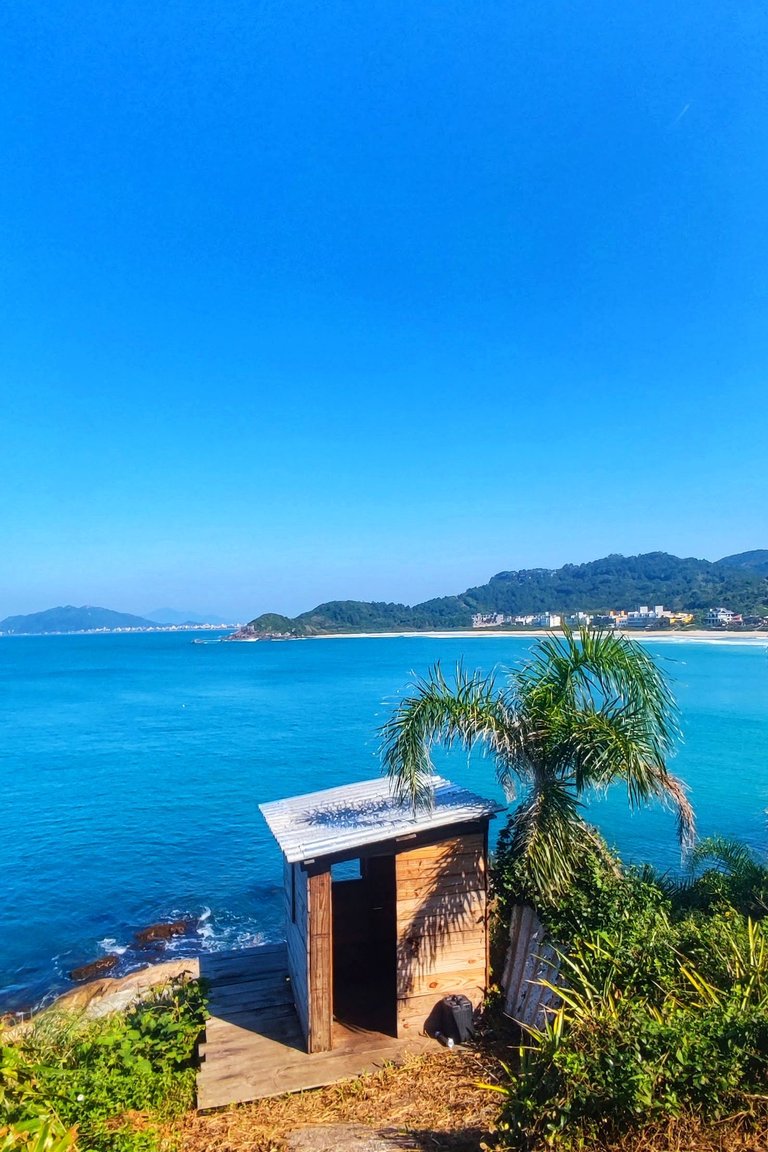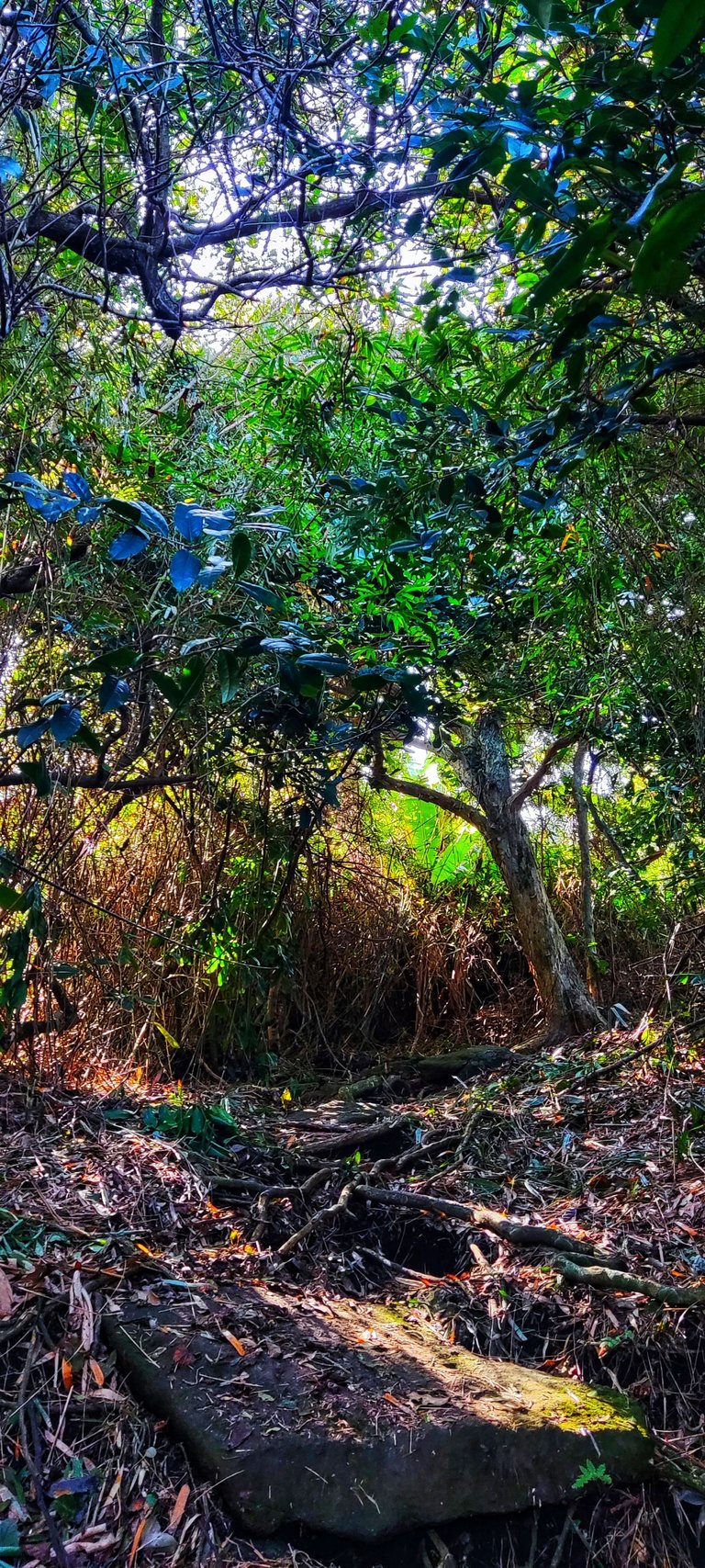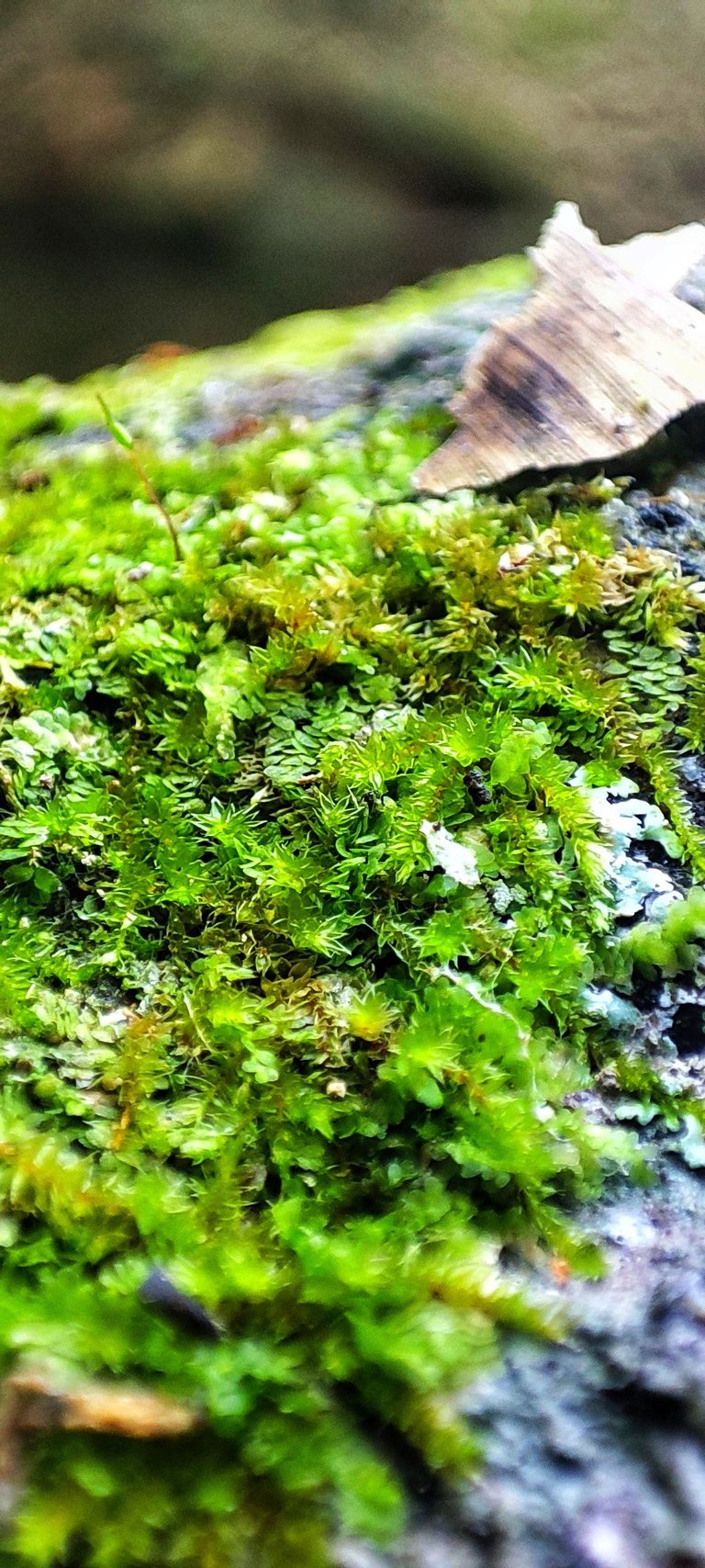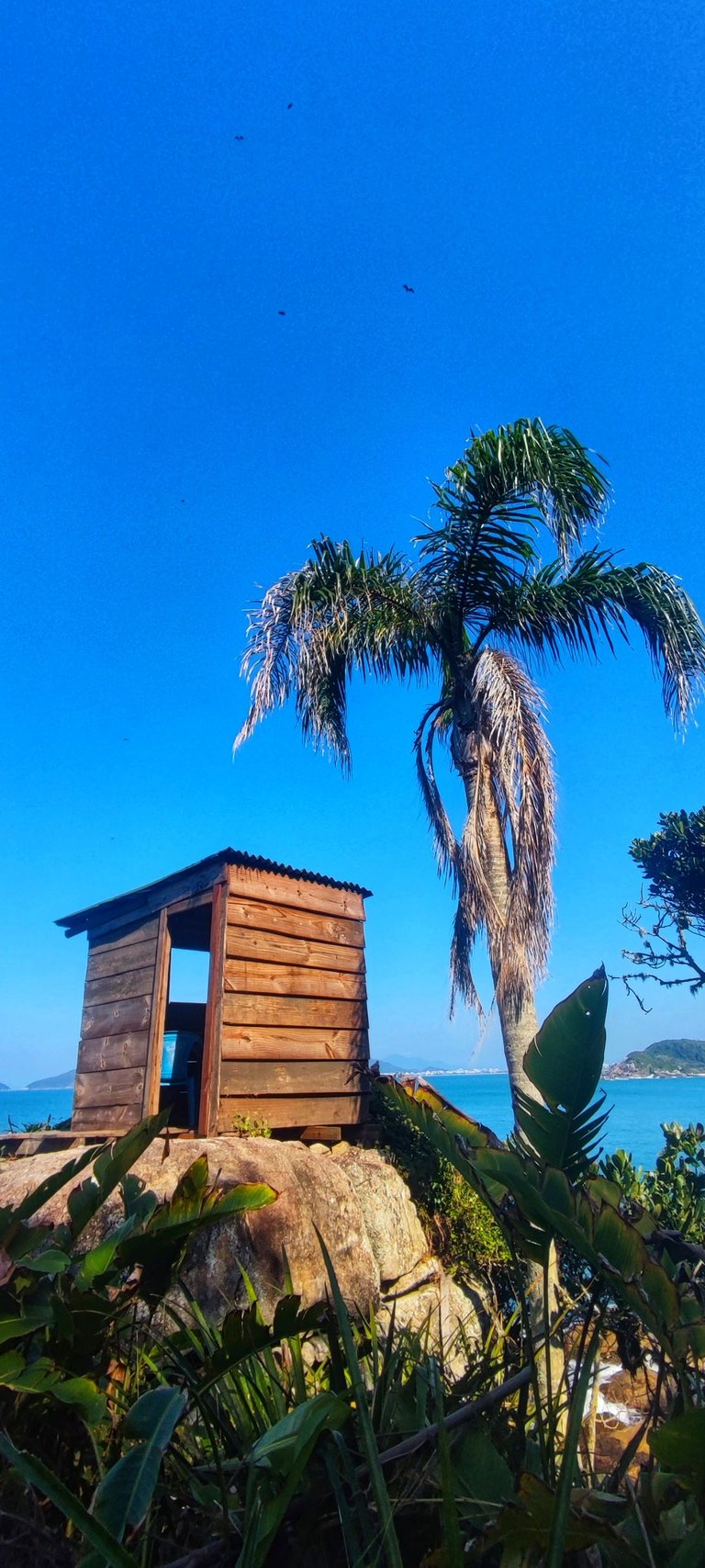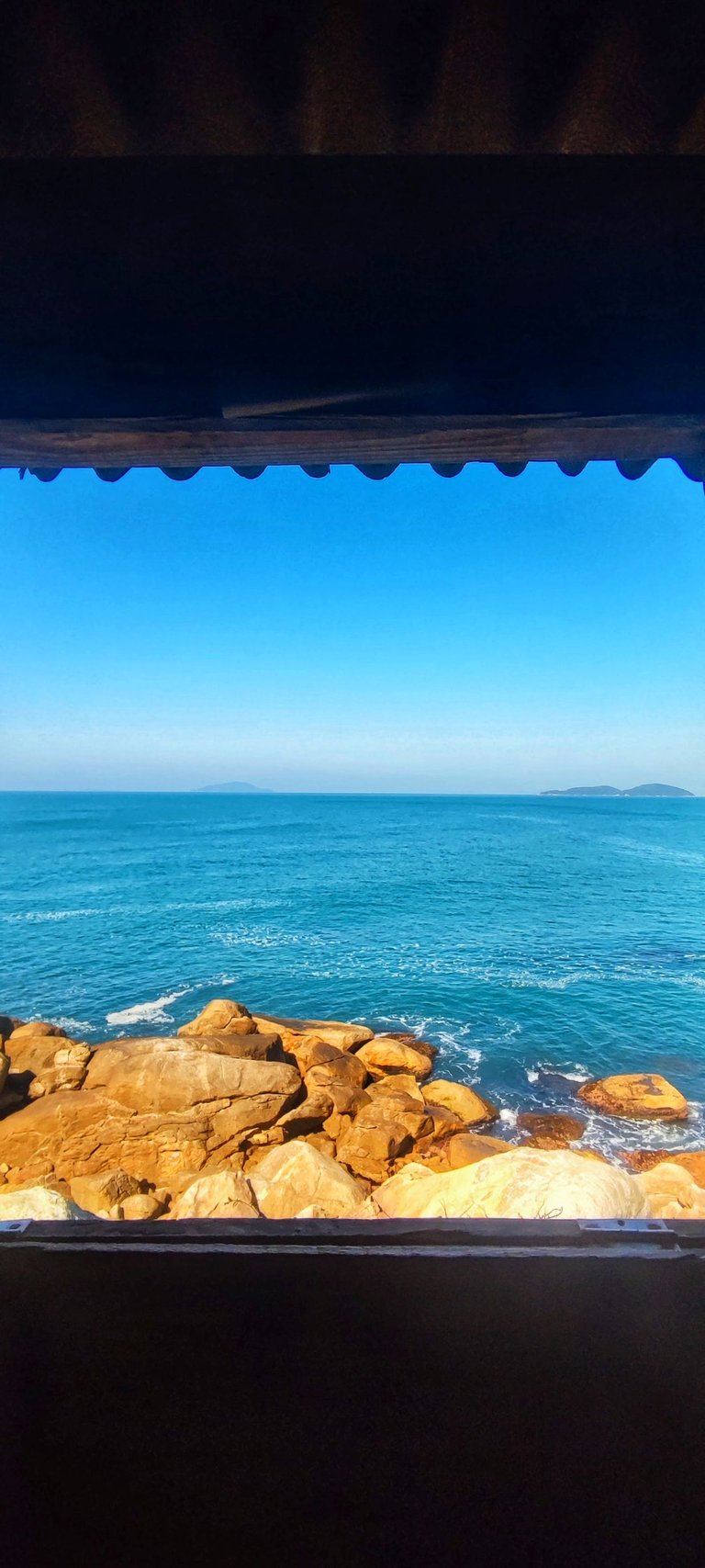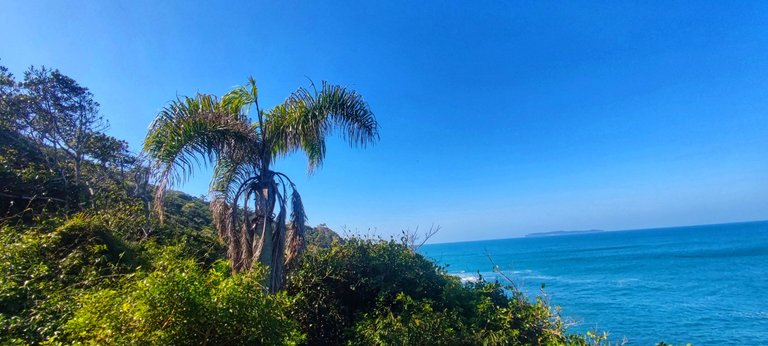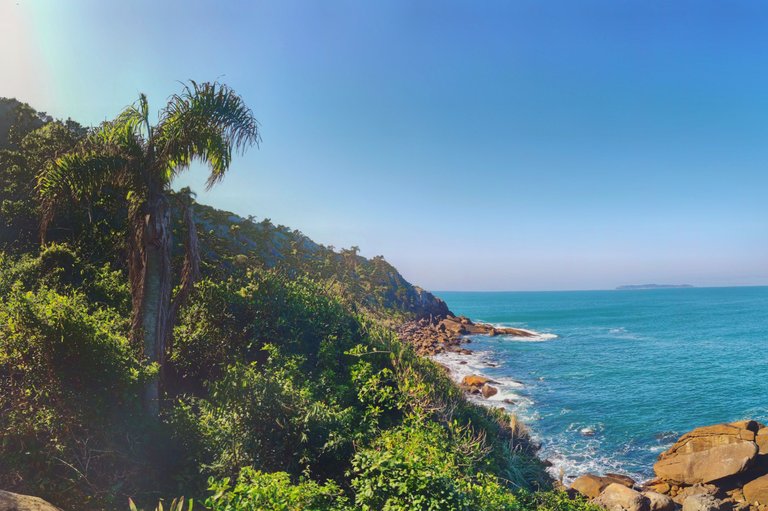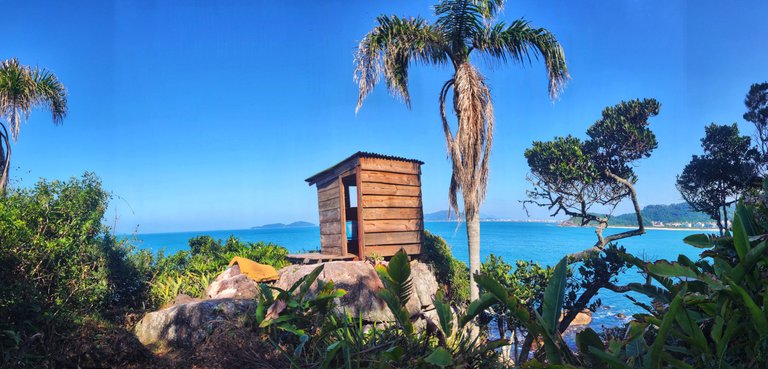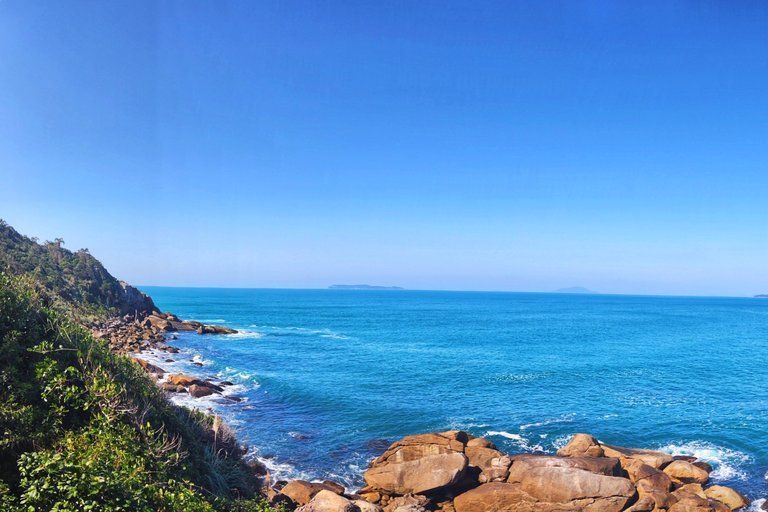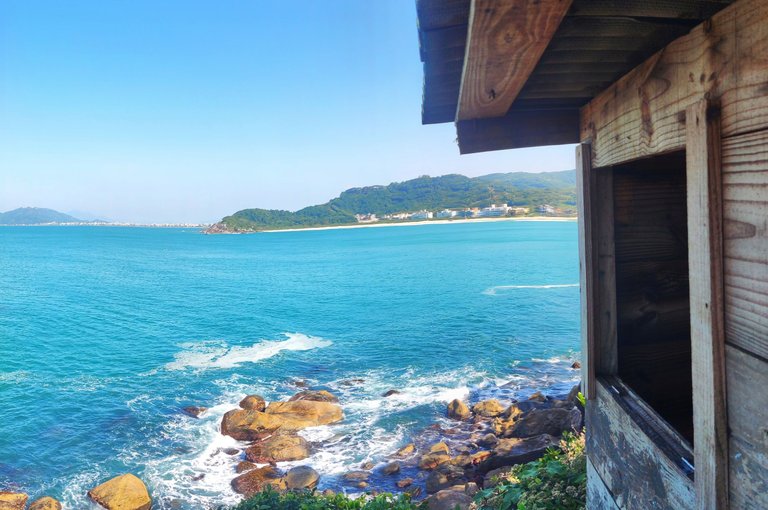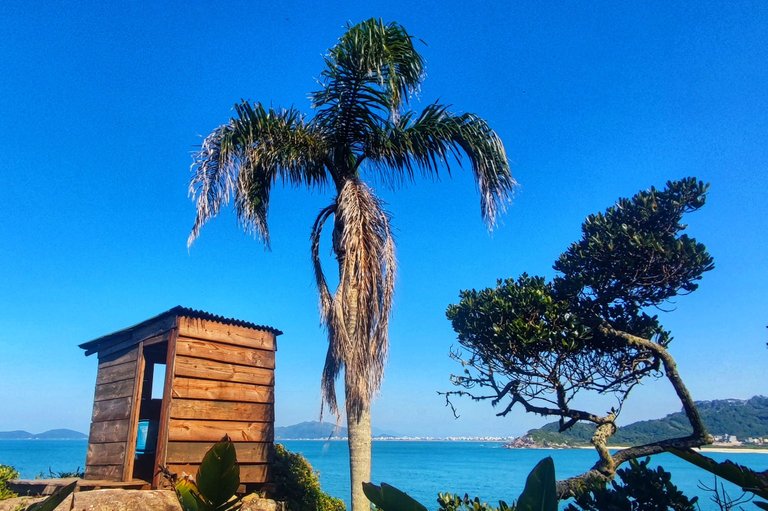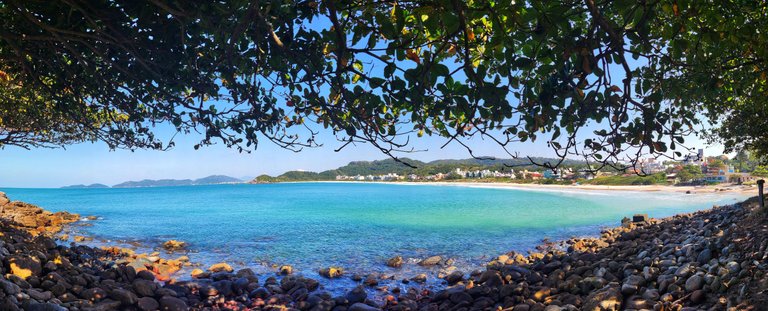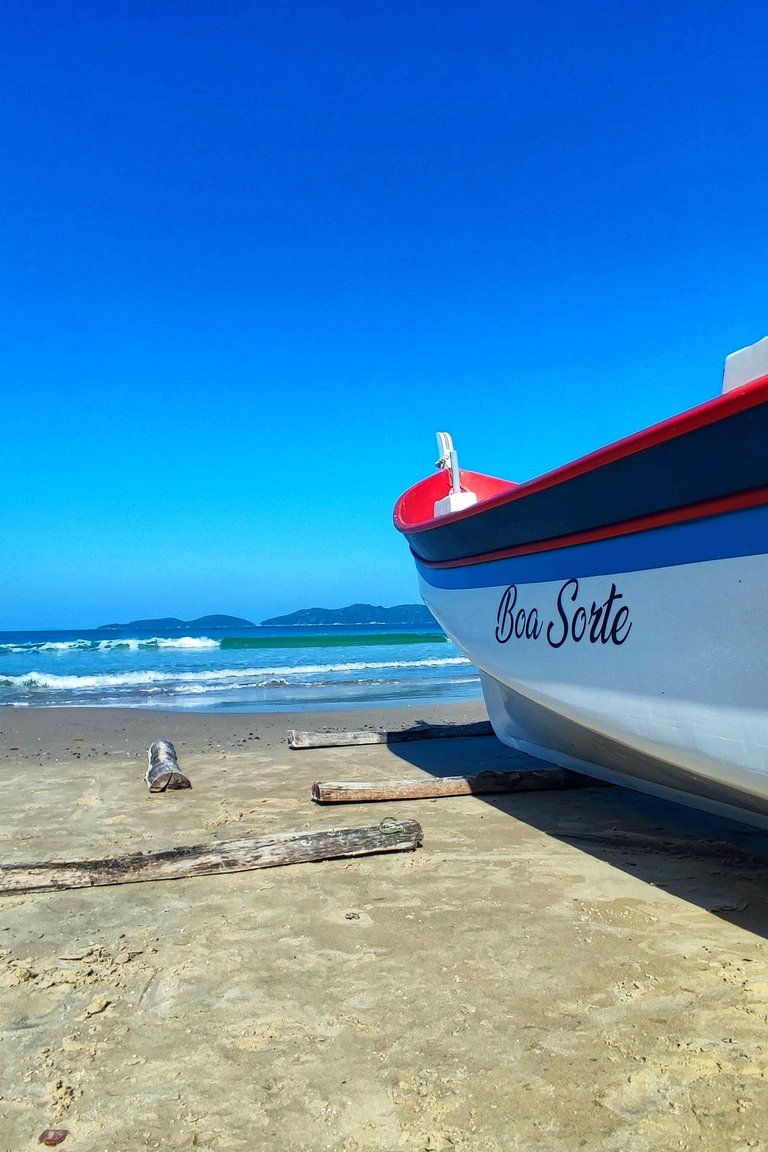 I've included some of my favorite photos from this hike in this post, and I hope you enjoy them. Please let me know what you think. I will gladly respond.
---

Interested in knowing more about local traditional mullet fishing? Bellow is translation from the sign that explains little bit about it.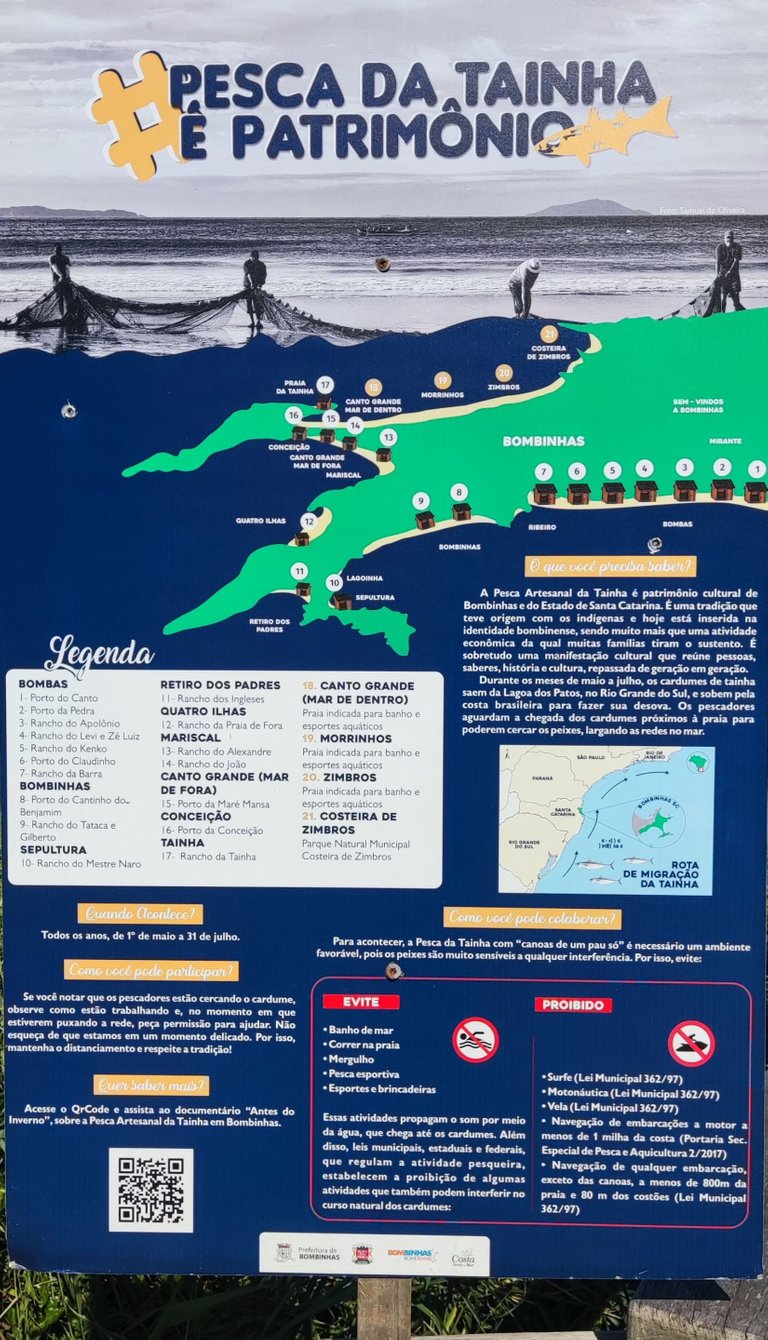 MULLET FISHING IS PATRIMONY
Occurs: Every year from May 1st to July 31st
If you notice that the fishermen are surrounding the shovels, watch how they are working, and as they're pulling the net, ask for permission to help. Don't forget that we are in a delicate moment. So keep your distance and respect tradition!
The Artisanal Fishing of Mullet is a cultural heritage of Bombinhas and the State of Santa Catarina. It is a tradition that originated with indigenous people and today it is part of the Bombinhas identity, being much more than an economic activity from which many families make their living, And above all, a cultural manifestation that reigns over people, knowledge, history and the culture, passed on from generation to generation.
During the months of May to July, mullet shove leave Lagos dos Patos, in Rio Grande do Sul, go up the Brazilian coast to your spawn. Fishermen await the arrival of shoals near the beach to take place, Tainha Fishing with "one stick canoes" requires a favorable environment, as fish are very sensitive to any interference. Therefore, avoid:
AVOID
Bathing in the sea
Running on the beach
Sport fishing
Beach sports and games
Diving
Prohibited
Surfing
Jetski
Windsurf
Navigation of motorized vessels less than 1 mile from the coast, Navigation of any vessel, except canoes, within 800m of the beach 80m from the coasts.
These activities propagate the sound through the water, which reaches the shovels. In addition, city law and federal states regulate fishing activity,
Watch the documentary "Before Winter", about artisanal mullet fishing in Bombinhas:
QRcode link:

---
Thanks for reading.
Leave a comment that I'll be glad to reply to.
Interested in more posts about this Brasil South Coast Trip, check my lastest posts.