Some Street Pictures & A Short Writing
---
---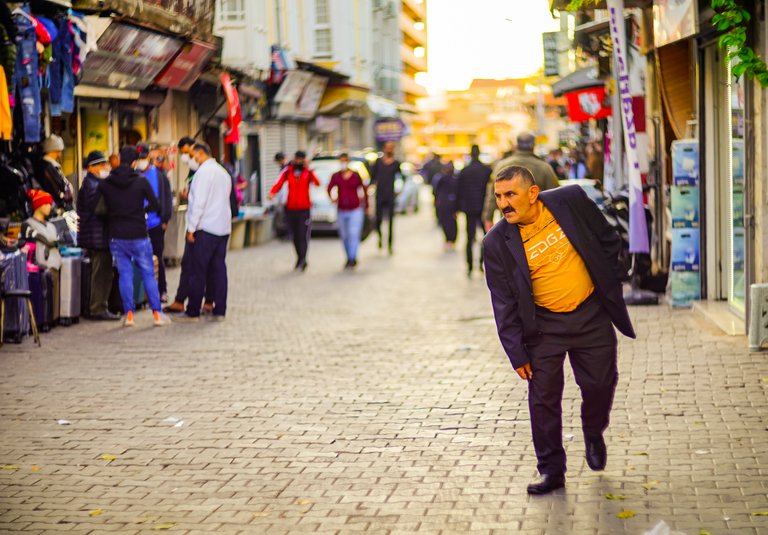 ---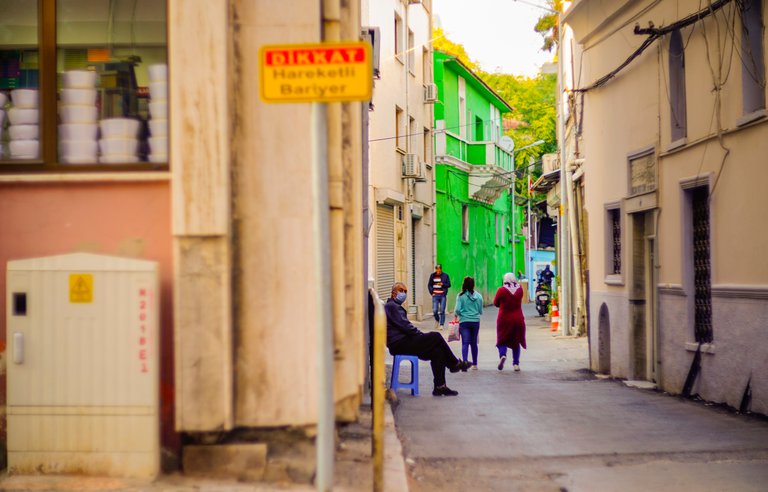 ---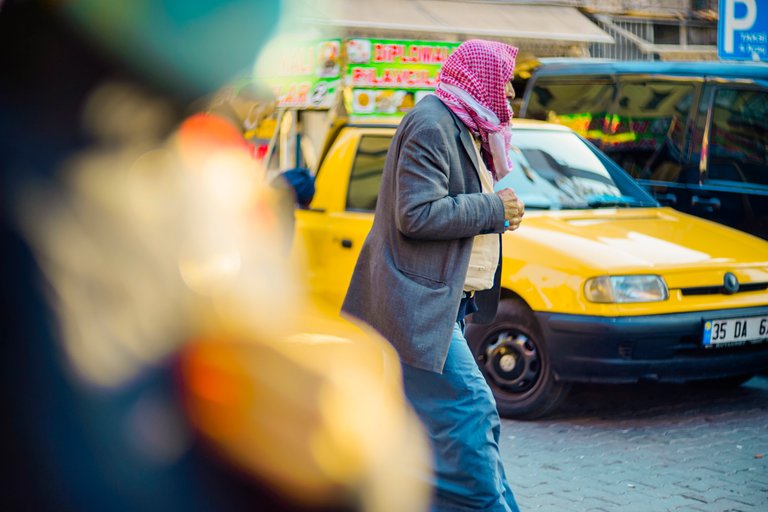 ---
---
Hello friends,
On a cold Sunday morning, after piping on the balcony and drinking my coffee , which I can only do these kind of things after my daughter goes to noon sleep, I thought I'd write an article on my blog in Hive.
Weekend in Turkey implemented the curfew and bans ends this weekend curfew. The weather is hot compared to the past days… I think Izmir is experiencing the hottest winter season ever.
Nowadays, I have not been able to deal with many C4D because of my daughter's irregular sleep and 2-year-old syndrome. By the way, I added the Blender program, which is a free application and is based on the Linux operating system, to the list to learn. I'm trying to learn by watching them on Youtube for no charge. If I want to learn a little more details, I can purchase a course from Udemy.
Can you recognize the person in the first photo? This is the person I shared in the bakery a few articles ago :) Apart from this one, I shared two more photos. There is a place I generally like to go to in Izmir ... I took them all there.
Take care yourself and have a nice Sunday everyone...!
---
---
Everything you can see in this article is belongs to me. Pictures,Writings and maybe sometimes Drawings,all of them belongs to me. If not,it is remarked before the article.
---
---