Good Evening community

I recently achieved the goal of 100K STARBITS on #risingstar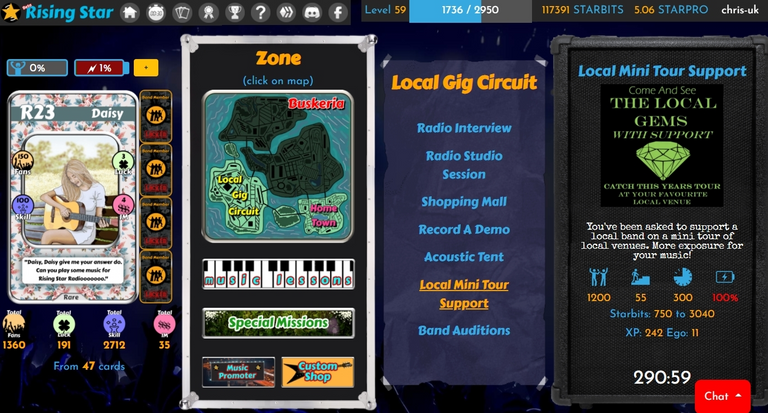 Let's get into this big pack opening stay there are 12 packs to get through of course.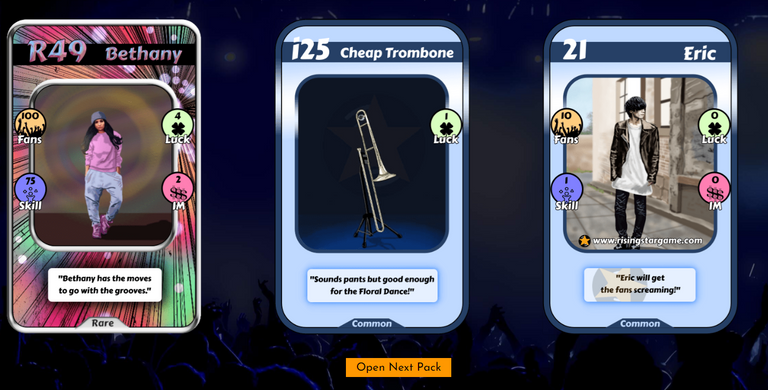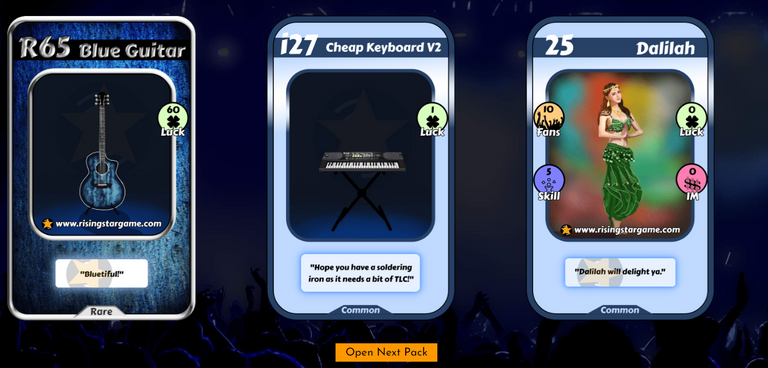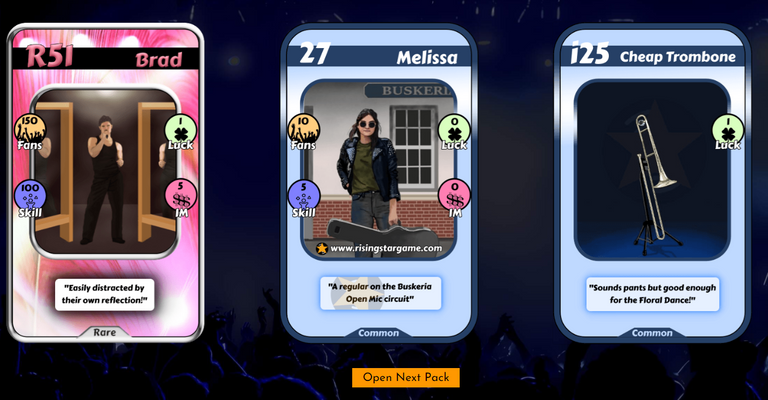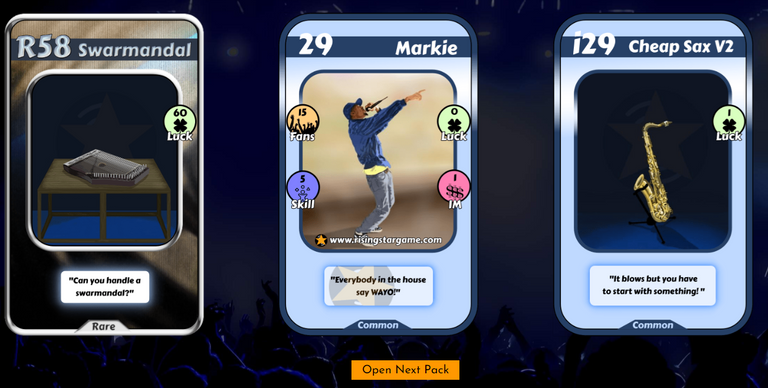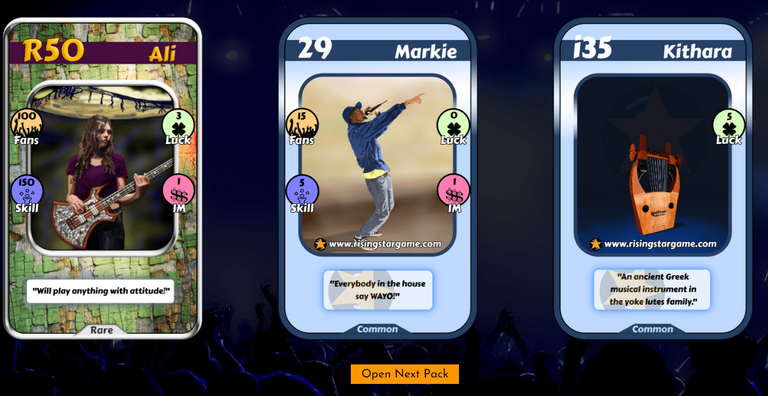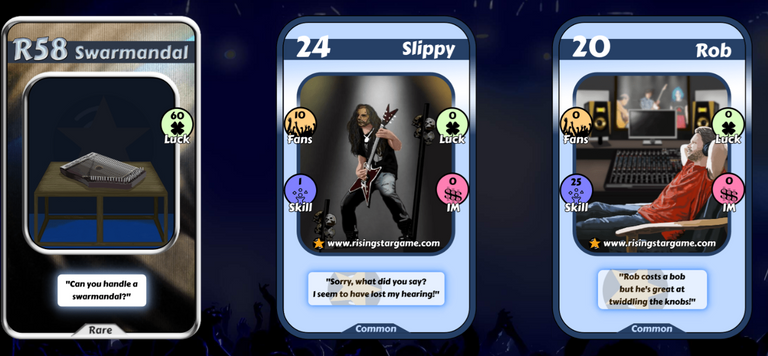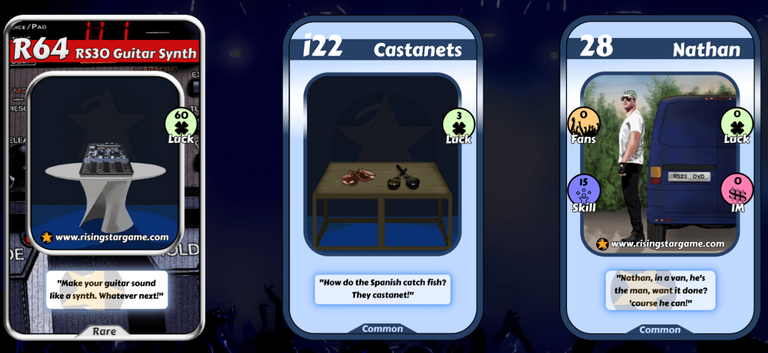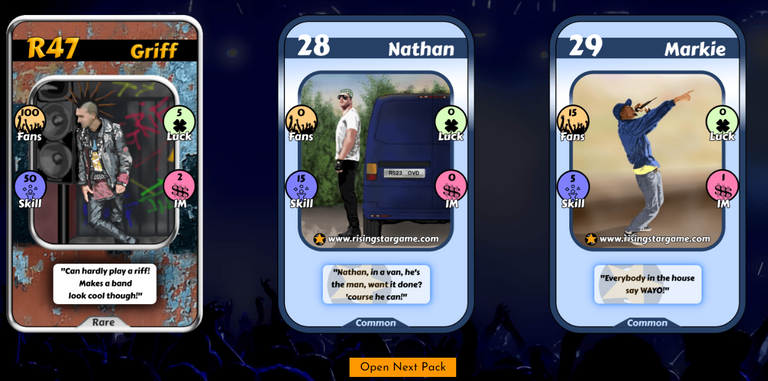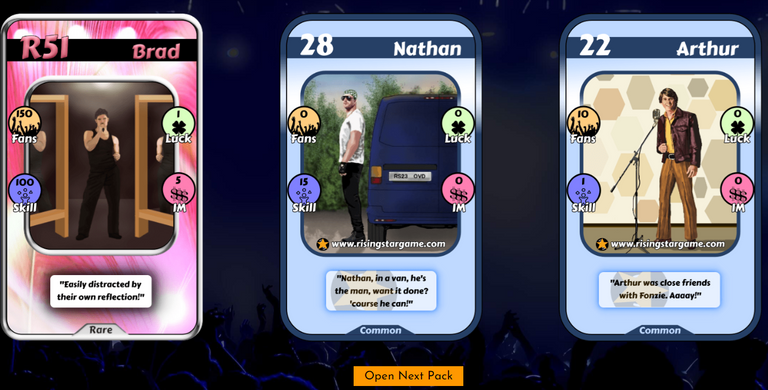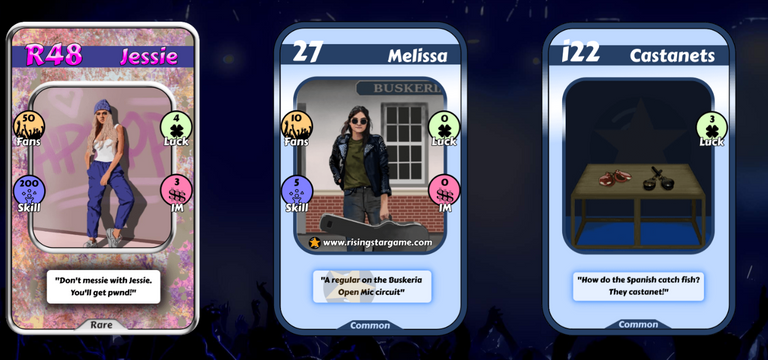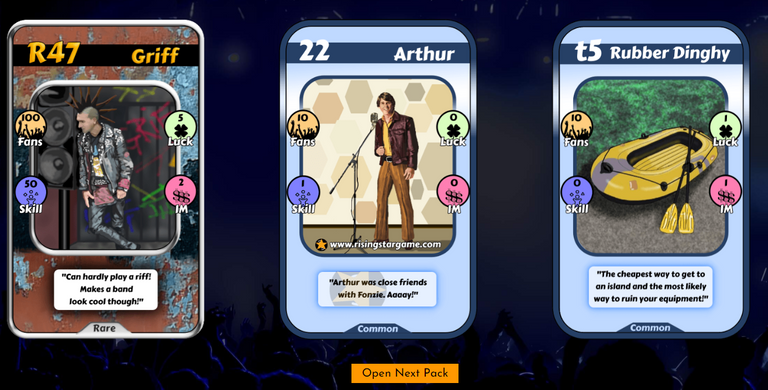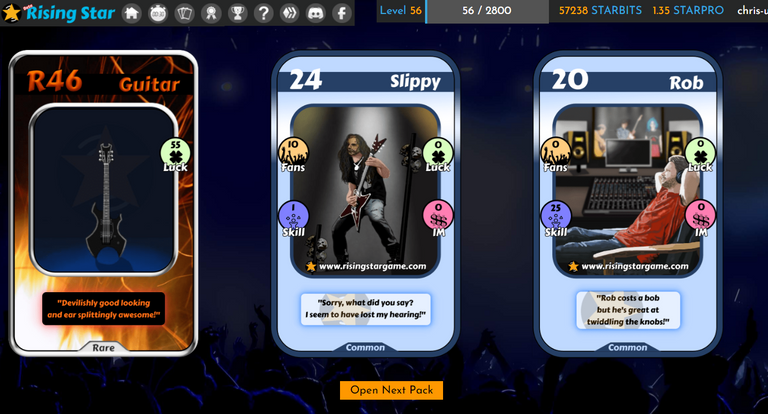 There we have it, we have opened 12 packs on #risingstargame I had fun opening them.

My faveroute cards are probably the R46 Guitar, R48 Jessie, R64 RS30 Guitar Synth, R50 Ali R65 Guitar and the R49 Bethany.



A very successful pack opening and at least it wasn't A complete waste of 100k STarbits that I had been saving for A good few months and now my stats will drastically go up after this change which will help with my game progress.



That concludes today's post, I had lots of fun opening the packs and creating this post.

Thank you for reading my post today.