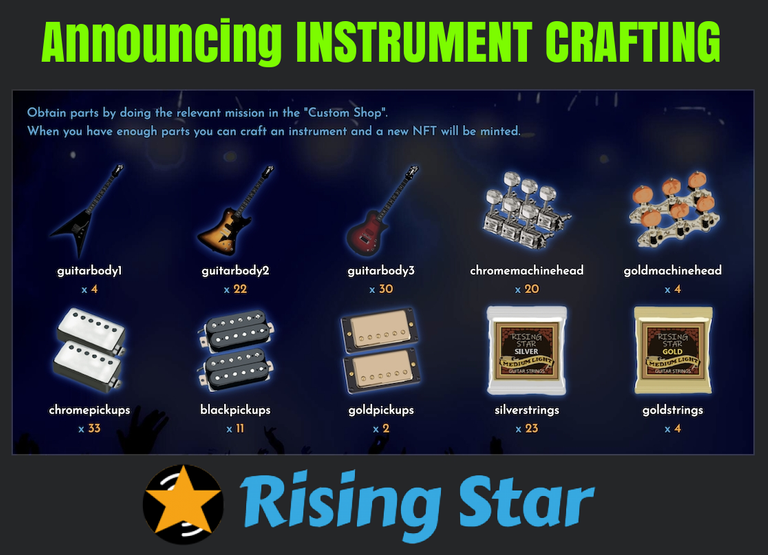 Instrument crafting is coming! Users will be able to spend Starbits for a chance to gain parts to build new NFT instruments.
I think this is a great feature, not only for game play but for the economy. Now people can choose if they want to spend Starbits for a chance to win parts to assemble the instruments. This means less Starbits in circulation.
Personally I am not sure how I will incorporate this into my strategy. I am still a new player and have a lot of progress to make. Even if i choose not to build instruments, I still think it's an amazing and much needed feature.