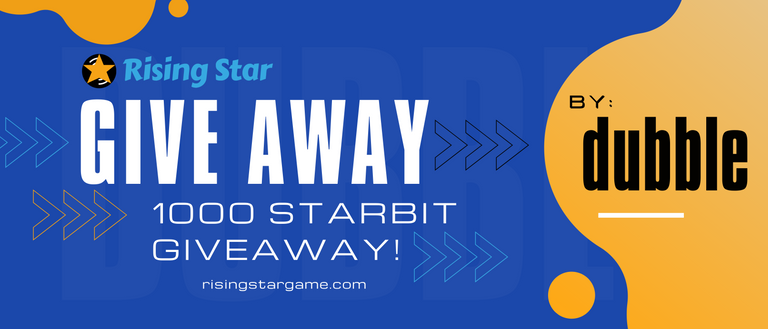 Welcome to another giveaway friends, hope you're all doing well!
Thank you as always for joining in on these giveaways, it helps our community grow and I hope inspires more to start their own giveaways to help out even more newer players!

🎮Gameplay Update🎮
I'm sorry for not replying to anyone on my previous post yet, I'm going to get round to it in a few hours my apologies! I have to take my pets to the vet for their routine check up, injections etc so I'm having to get my post out early as I like to keep this scheduled somewhat!
So I am sorry for not replying to any comments yet, I'll get round to it! Cheers!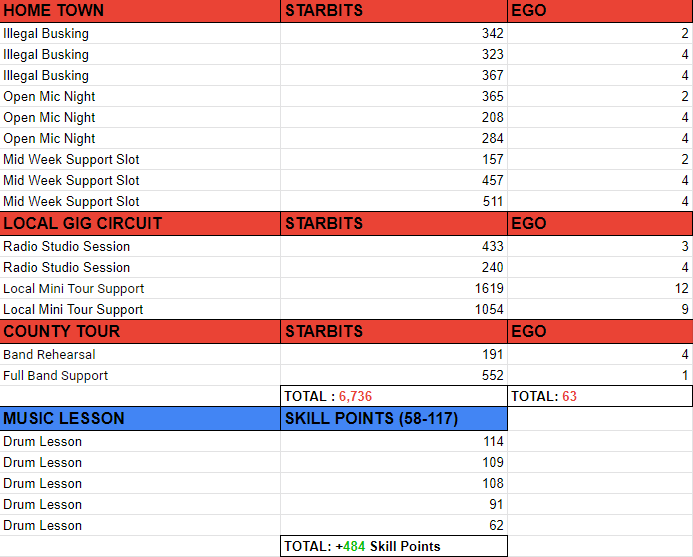 I will be using https://hivetools.herokuapp.com/picker/ to determine winners! 😀
Thank you for participating in my giveaway, goodluck everyone-
@rtonline, @pousinha, @lumpiadobo, @rentaw03, @meme.bot, @azj26, @servelle, @lorddiablo, @davideownzall, @mario02, @captainquack22, @blitzzzz, @szmobacsi, @luizeba, @tengolotodo, @vtaylor, @coquicoin, @middle-earthling, @longganisan, @krazydownhere, @ricardoeloy, @ericburgoyne, @jdike, @candnpg, @rachaeldwatson, @emeka4, @supriya.gupta, @eijibr, @pochocles, @roscar9, @jfang003, @henruc, @imfarhad, @rynow, @ydaiznfts, @stekene, @nietokilll, @mypathtofire, @belhaven14, @instamental, @marxeo112, @beeminer, @hoosie, @vaynard86, @engilhramn, @amaillo, @chaosmagic23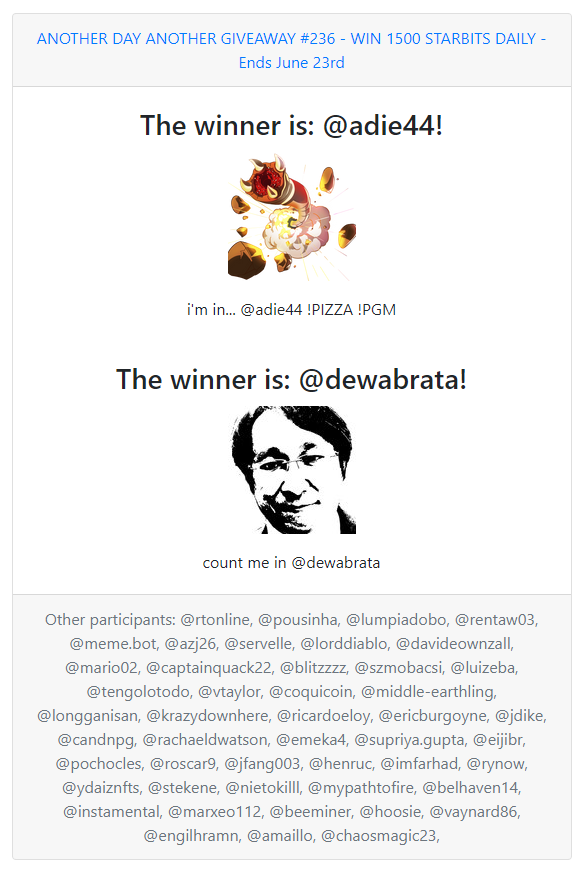 Winner 1 - 1000 Starbits - adie44
Winner 2 - 500 Starbits - dewabrata
Congratulations @adie44 & @dewabrata 😄 I hope you enjoy your Starbits & Thank you for participating!
Transaction ID 1: /tx/0fa4139d5a7f9b3fc5aac2b501f1c625824386e6
Transaction ID 2: /tx/308bc361cb2a37e3f53d60810a54a8cbee9a0e39
TO JOIN MY GIVEAWAY:
1. Comment anything below (include your Rising Star name)
2. Upvote this post / Follow to not miss any giveaways (optional)
3. Winner will be drawn in the next post! Goodluck + Enjoy
TO TRY RISINGSTAR OUT FOR
FREE
SIGN UP
HERE!

Check out the #1UP #ONEUP Community for great Gaming related content!

I will be distributing !PIZZA 🍕, !LUV ❤️ & !LOLZ 😂 to consistent participants in my giveaways!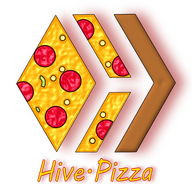 What is
!PIZZA
?
Read more about it
HERE!
JOIN THE PIZZA
DISCORD