Hello and welcome to all the readers.
A steady progress since last post.
The risingstar website went down this weekend.
Interestingly, starbit collection went down. But, the Ego went up to 30%. Naughty me!!
Anyways, the Ego will eventually go down once 1639 temporary fans get sober and forget me.
Today, i bought a new card pack using the starbits i earned since last post.
This is what i got: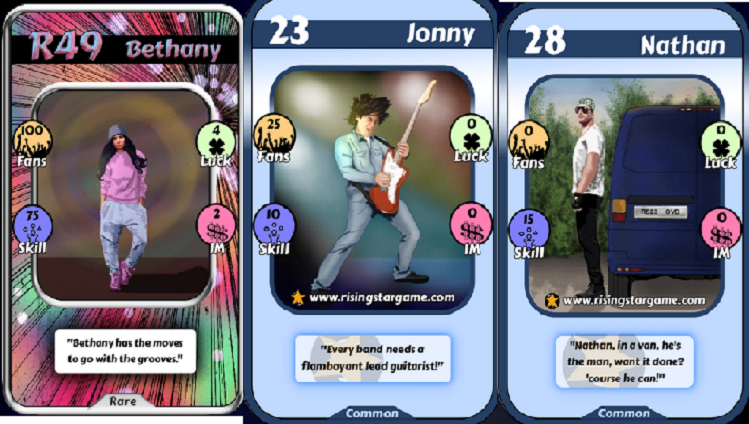 R49 Bethany - 100 fans, 75 skills, 4 luck
23 Jonny - 25 fans, 10 skills
28 nathan - 15 skills
A good balanced card pack.
Added two unique common cards to my collection.
My Progress: [goal ends 30th June 2021]
Goal - level 70
Current - level 60
I have decided to remove the starbits target from the goals as i am planning to buy a 12 card pack, once i have sufficient starbits balance in my account. The plan is to open one or two card packs, every day.
And if i am lucky, i may find the S20 Father Earth card in the packs.
Exciting times :-)
Updated Stats: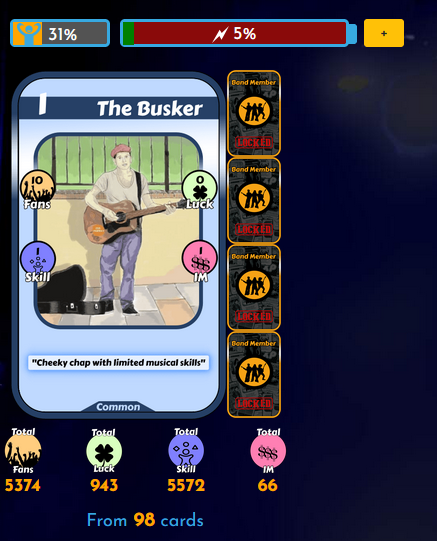 Skill - 1276 from cards, 4296 from lessons
Drunks - 3735 from cards, temporary 1639
Ego from fans - 5374 (1639 temporary drunks)
Ego from missions - 2798
Total - 8172
Luck - 943
Cards - 98
Player Rankings


No change since last post.
---
Are you participating in giveaways? - https://peakd.com/@risingstargame/posts
---
Thank you for reading my post.
Have a nice day.
Farhad
[imfarhad]
Previous Rising Star Post - https://peakd.com/hive-195370/@imfarhad/rising-star-bought-a-cold-pizza-slice-to-boost-energy--status-updates
---
Anyone interested in swapping R49 Bethany & R51 Brad, please leave a comment, thanks