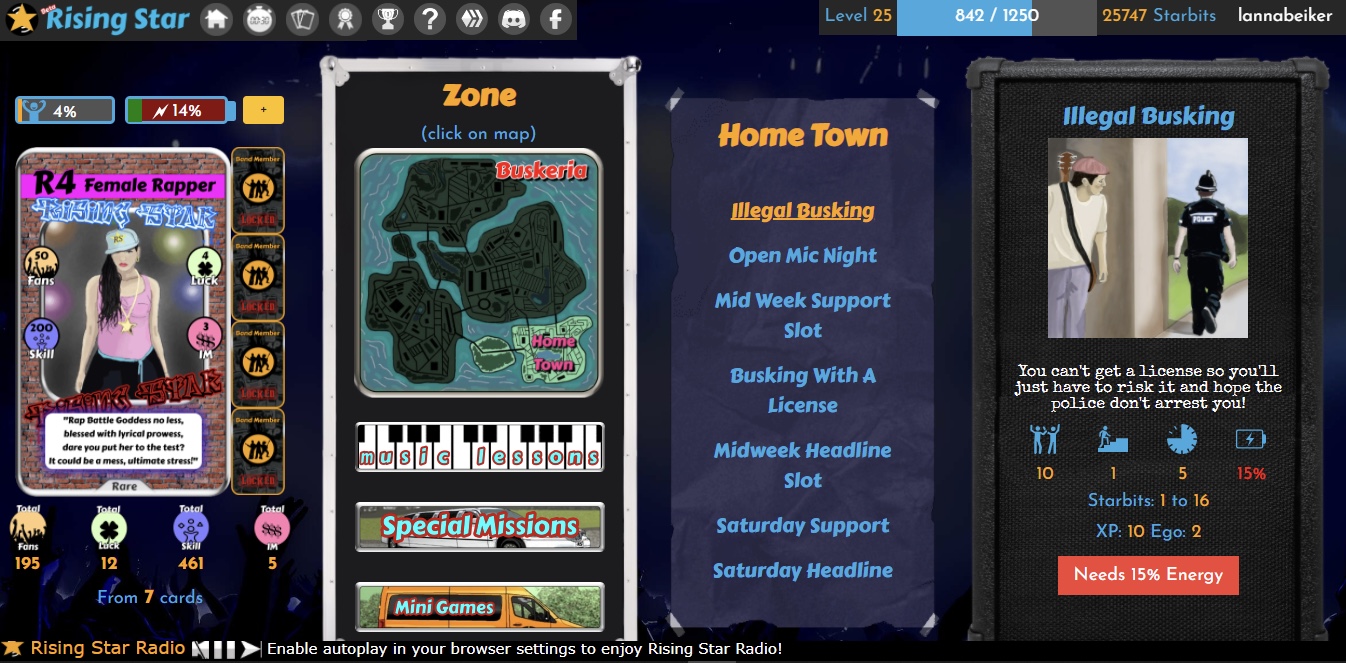 During the passage of level 24, I alternated between long and short missions and music lessons.
Thus, I became slower to move from level to level, earn fewer coins, but get rid of all EGOs. I don't know if this is right or wrong.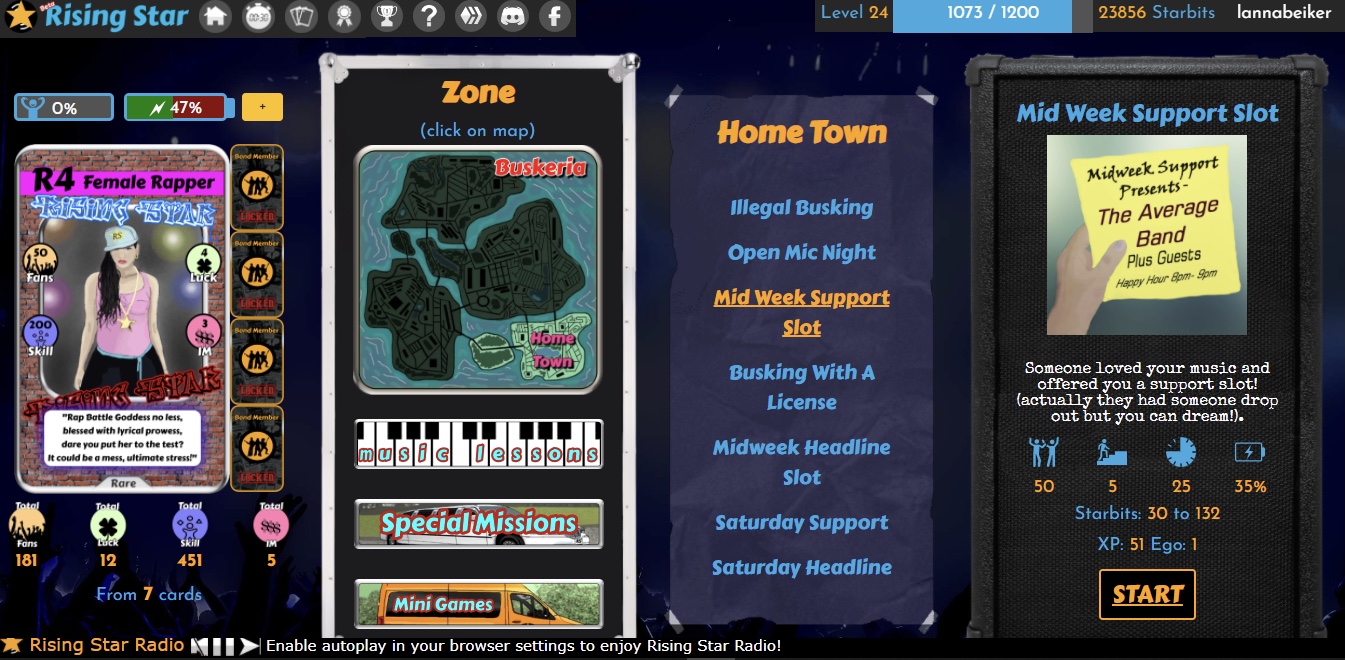 All my drunk fans left, and at this level, I only had 200 fans once, and I was only able to complete the Saturday mission once.
In general, nothing remarkable happened, but for the constant music lessons, I constantly got new skills.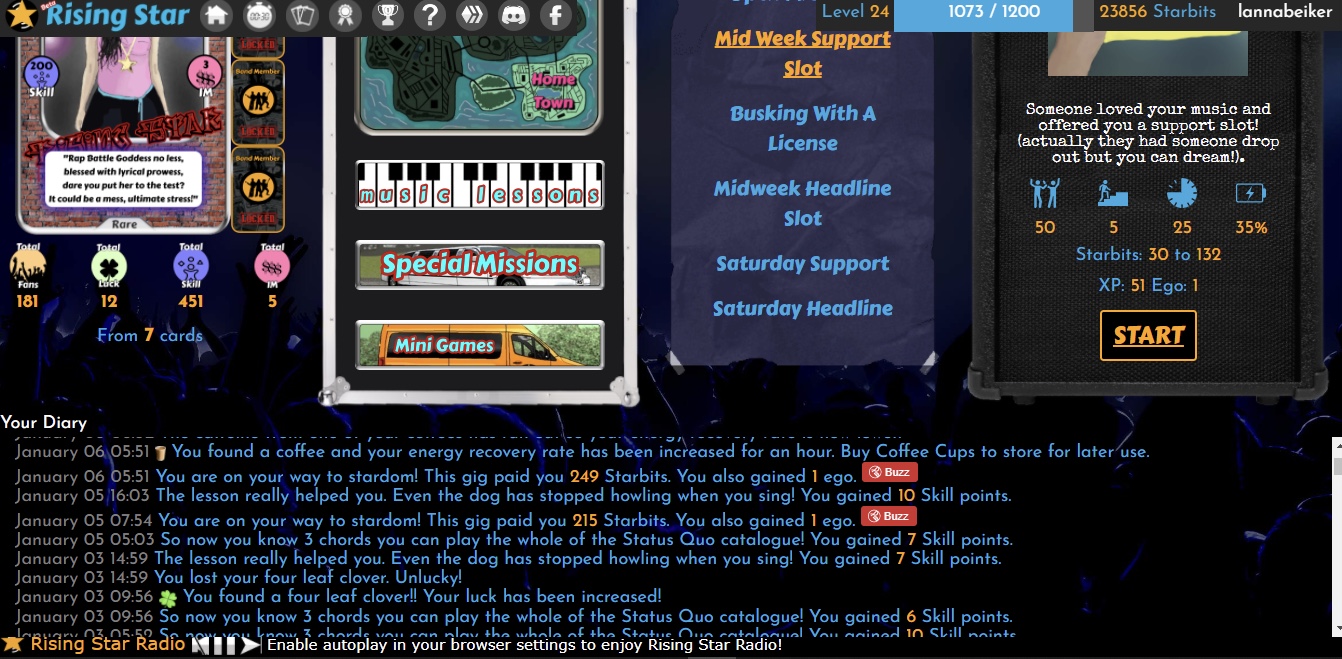 I continue to play.
I continue to play, who have not started yet, join the game too.
Join the fun through my referral link