When I see other players have high levels in the game, I am happy to read, and what is new for them at this level.
I have reached level 11 so far.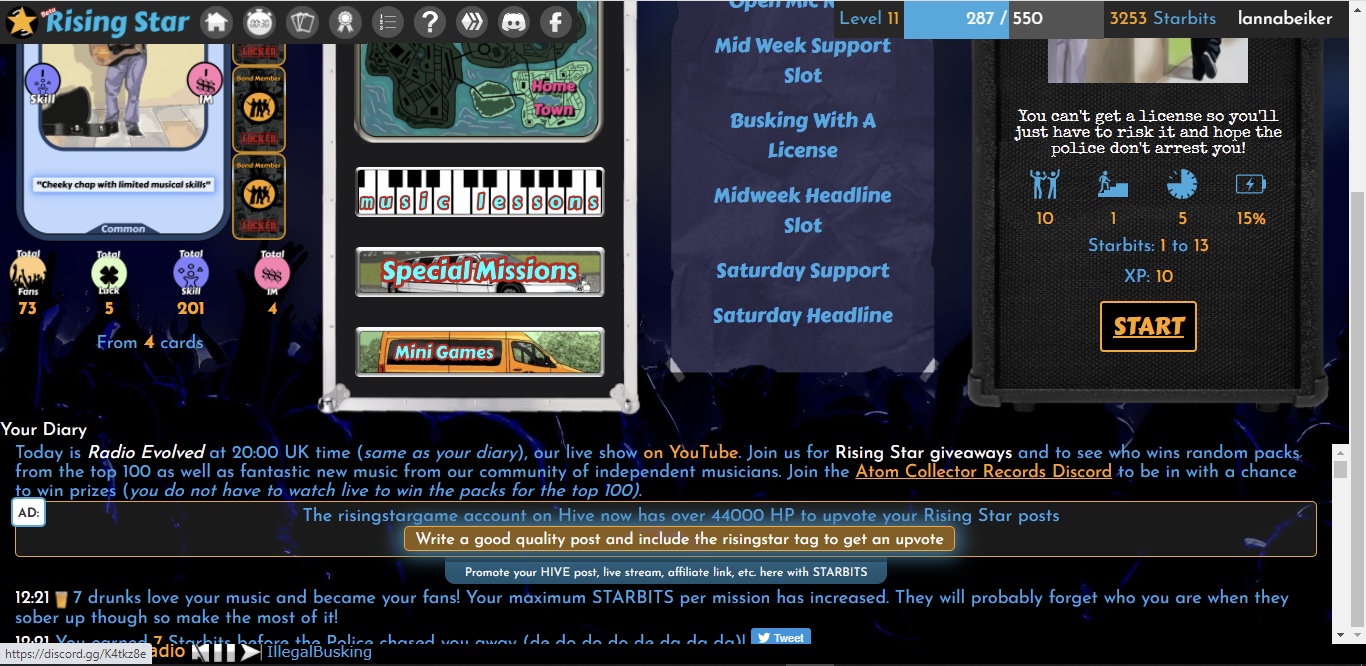 I still have short 5 minute missions that I regularly complete.
But the amount of energy does not allow me to play more, because energy is quickly consumed.
So I play slowly and slowly.
I still have 4 cards that I received during the missions.
Sometimes I come across a slice of pizza.
Sometimes new fans come along.
If you are not playing yet, but are just going, you can use my reference link to join this game.
Join the fun through my referral link