Moving forward and having fun in the very addicting game Rising Star.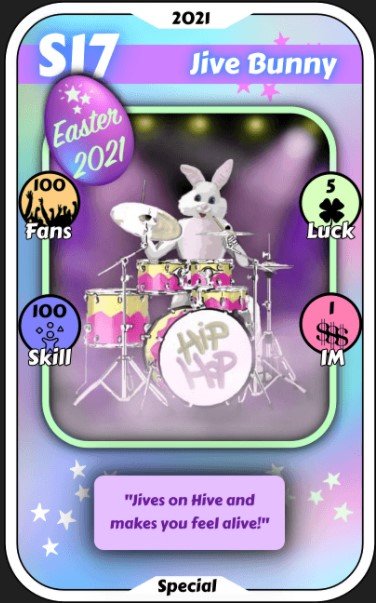 I hit another milestone in The Rising Star game today at level 30 and accumulated over 30k Starbits. Inching my way up in this journey little by little I am growing and having a blast doing it.
I took a short cut and bought the Jive Bunny yesterday so I can do the Easter Egg Hunt in the Special Missions and work on finding the two limited addition Easter instruments. I haven't found either of them yet, it is a slower process because of the energy you need to do each special mission. I am looking forward to getting the birthday cake to help out with energy boosts to speed this search up a little.
I have only seen one of the two special addition Easter instruments for sale so far so I imagine it will take some work to find them. Everything comes in time and I will keep working all month until I find both of them, while at the same time growing my account to reach the next level.
Sunday was a blast, it was the first time I was able to join the weekly show in discord and on Youtube. There was some very good music and it's always fun to try and win some prizes. It's great to see everyone have such a good time with a weekly event like this, it just shows how into music and Rising Star the members here are. I hope to attend this week but that depends on my offline work and weather I can hit my goals before Sunday, I hope to see you all there.
---