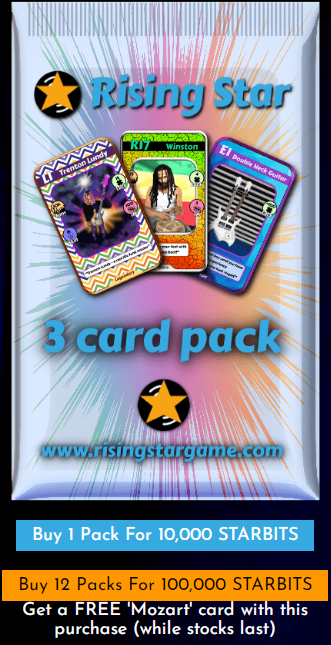 Greetings, rising stars! Here I am again with another update. I guess I misunderstood this deal. I thought I was going to get 12 cards for 100,000 Starbits which seemed odd because that should only be worth 40,000. To my delight, I found out that it was actually 12 packs. That's 36 cards! Early this morning I earned my last 1000 Starbits needed for this great deal. Then it was just a matter of getting out of bed, firing up the ol' pc, and making the transaction with keychain. Here's what I got!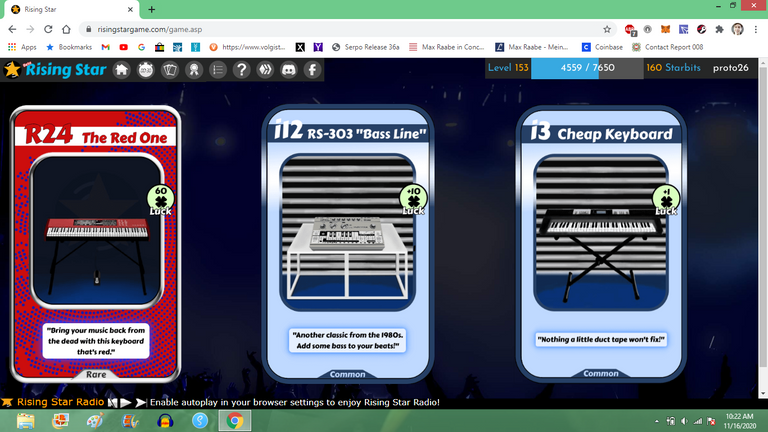 The Red One's not bad for starters. On to the next pack.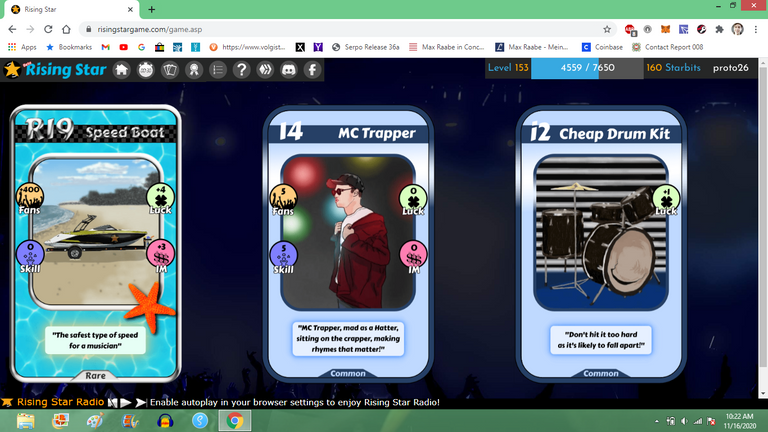 A nice speed boat with 400 fans!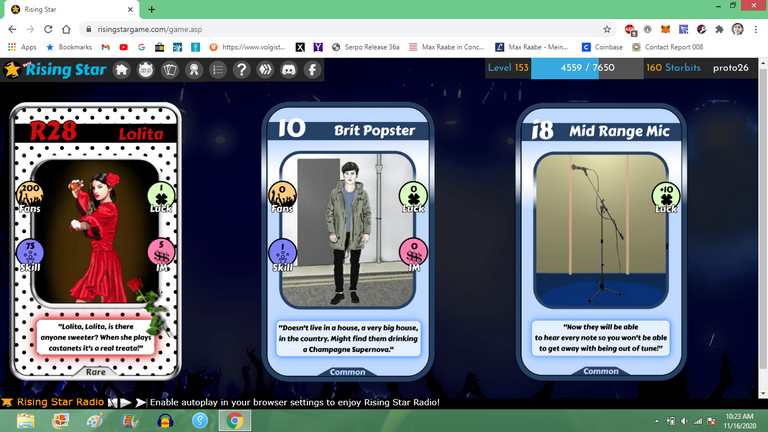 Lolita will spice things up!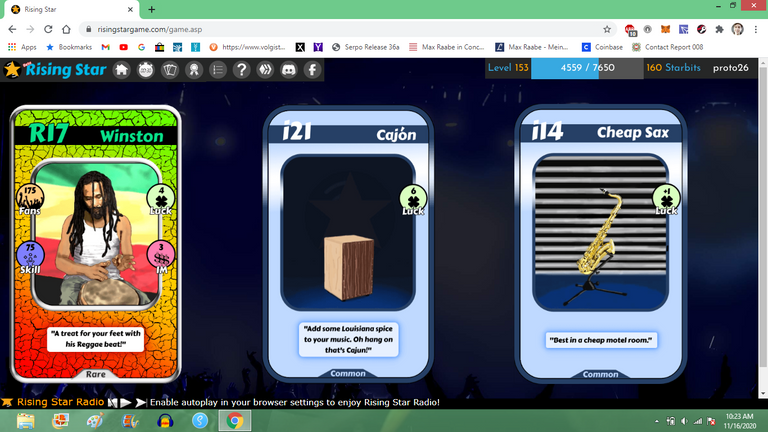 Nice to meet you, Winston! Maybe he can play the cajón..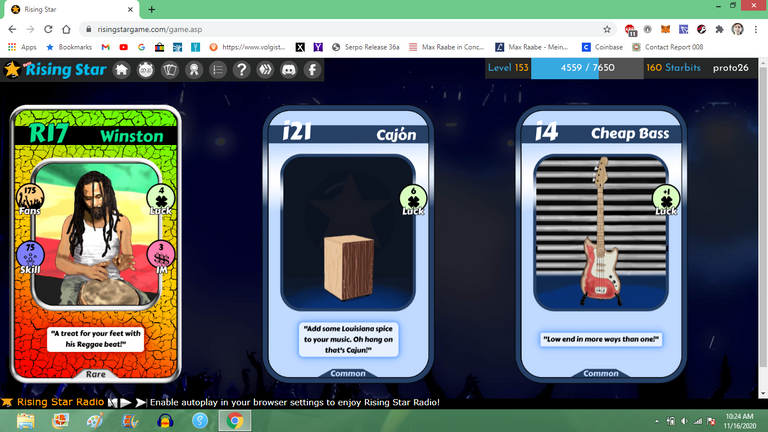 Looks like Winston's twin brother will also be playing the cajón.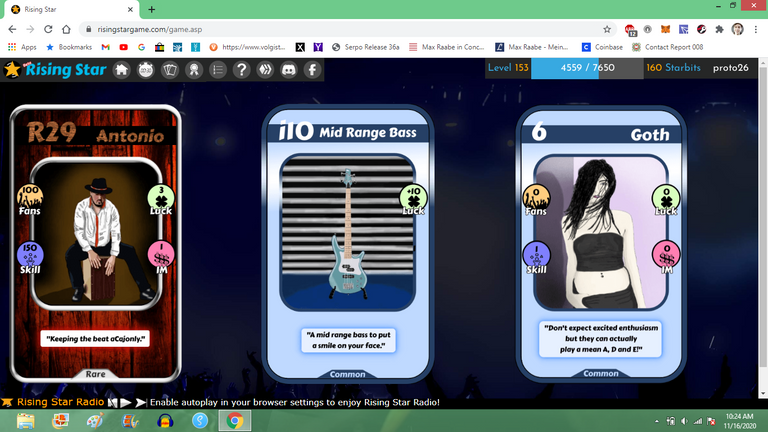 Welcome to the band, Antonio!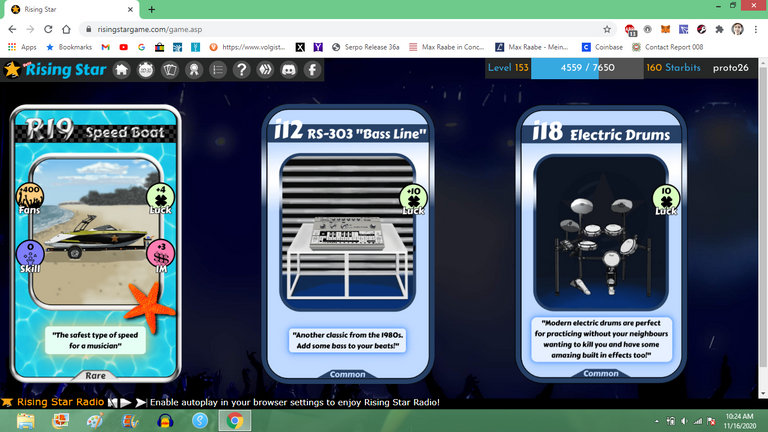 Oh look, another speed boat. Those electric drums will help me get more skill points during my drum lessons.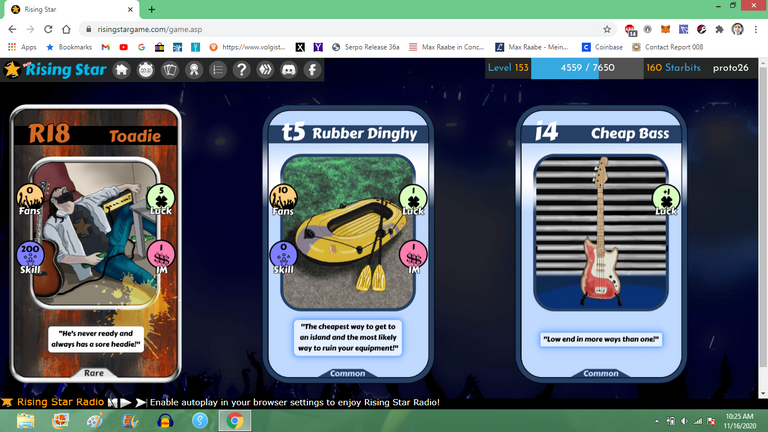 Wow. Toady has a lot of skill! A rubber dinghy? I think I'll take the speed boat.
A Daisy! Nice! I like her.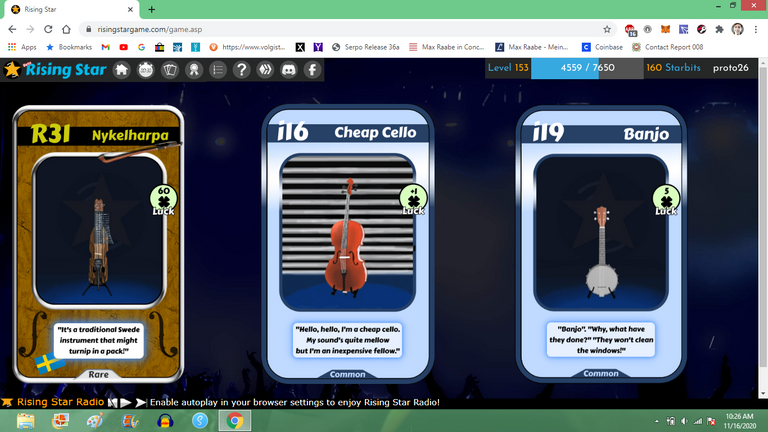 This pack makes a nice string ensemble.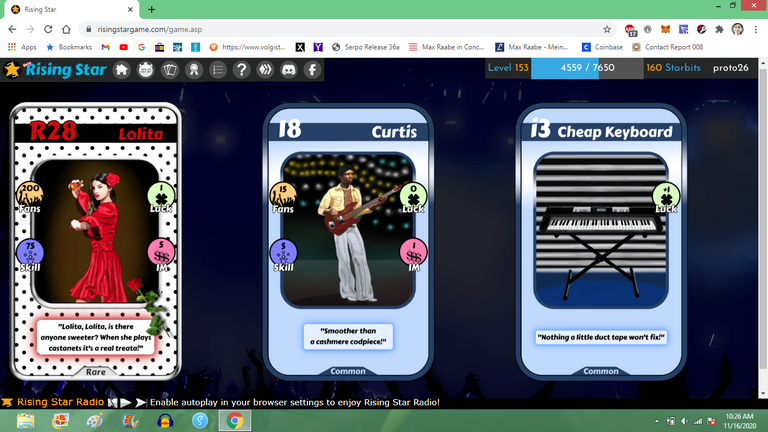 Another Lolita. And a Curtis!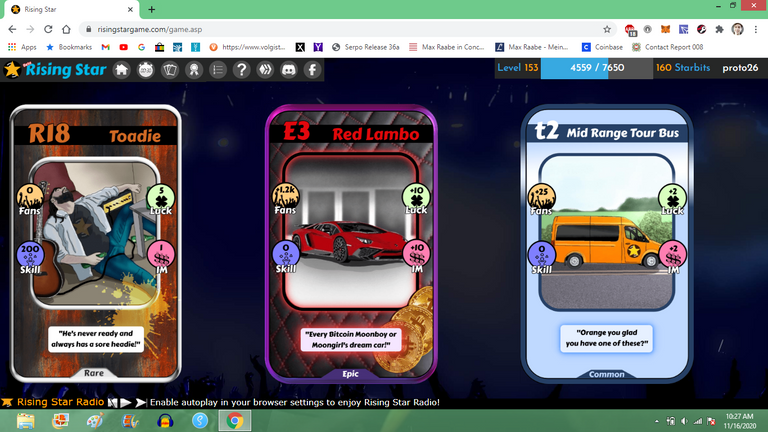 What a great way to end the opening event, with a red lambo.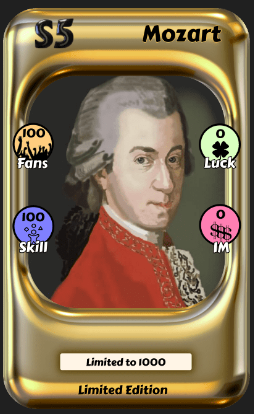 Let's not forget about the limited edition card awarded to those who buy the 12 pack set! There's still time to save up your Starbits and get you one. There are about 600 of them left!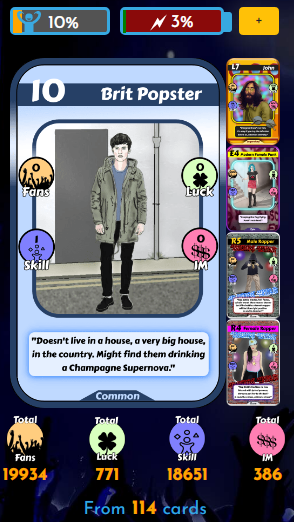 The next order of business will be to eliminate my ego because 10%? That's a no. So it'll be nothing but drum lessons and pizzas from now on. Look at my fans though! Almost 20,000!
Now what should I do with my Starbits? It took weeks to save up 100,000. I think I'll just hold onto them for now. Oh wait, I just remembered that I have to use them to buy cans of petrol in preparation for the next mission. It'll be a while before I start earning Starbits because music lessons don't reward any, which makes sense because it's just practice and not an actual gig. The good thing is that they reward a lot of XP, which I'm going to need to make it to level 175. That will probably be when I make my next update (in a few weeks).
Well...
That's all, folks!