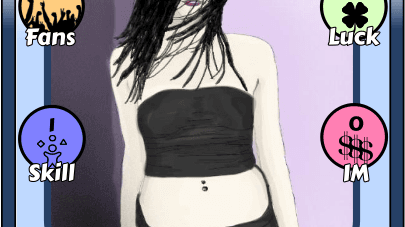 ---
My Rising Star Progress

with Patrick Simpson
Hello Music4life!! My name is Patrick Simpson.
It's been about 5 days since my last update...
I am very sorry, my life has been alittle crazy as of late...
But I still been playing Rising Star, My Stats are:
I am at level 27 384/1350
Skill= 706
Luck= 94
Fans as of this post= 294
Starbits= 12,261...I am shooting for 30k before I withdraw....
I want to get a few pizza boxes before I complete the Busker Map...
@jfang003; left a comment on my last post which was falling in line with my thinking...
See..I was already thinking that...it would be best to hang out here on the Busker map...
That way I can build up mu supply of pizza boxes and build up my skill...
@jfang003 had said that it's harder to keep your ego down by repeating the busker map missions...as in the ego goes up a lot more once you open the next map...
So I was already planning on hanging here on the Busker map for at least the rest of this month for those same reasons.

Below Is My Current Card Collection
1) Buster x2
2) Cheap car
3) Mid Range Mic
4) Pizza Box
5) Brit Popster 10
6) Record Producer 11
7) Moon Child 17 x2
8) Goth 6
9) Punk 7
10) Glam Rocker 8
11) Dodgy Manager 9
12) i6 Mid Range Acoustic
13) 12 The Ego
14) R45 Mandolin
15) R37 Bollywood x2
16) i20 French Horn
Be Safe!!Until Tomorrow
When I Will See Yas Again...
Keep Rocking and Plying Rising Star!!
Peace and Love to Yas!!
---
▶️ 3Speak