A new update to Rising Star is here, which is the start of cards having a limited supply! The first card to have this limited supply is the '5 Skater' card, which will have a maximum of 200 total. Once the total of all player-owned 5 Skater cards reaches 200, it will no longer be available in card packs and will only be obtainable from other players on the marketplace!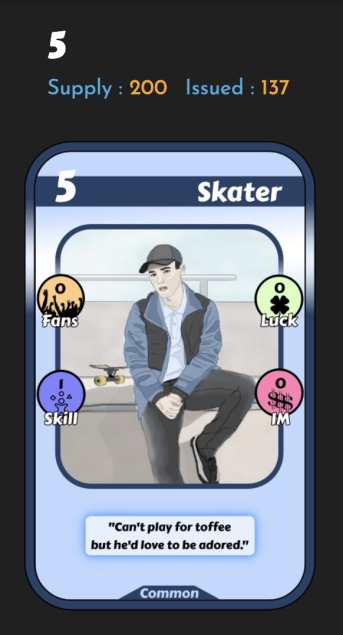 Rising Star - Play For FREE, Earn Crypto & Tradable NFTs on HIVE!
Musicians - submit your mp3s to be played on the in-game radio.