Rising Star weekly statistics 2023-05-29
Giveaway details below statistics.
If you don't want to be mentioned with @ in statistics, leave a proper comment.
---
*All statistics come from daily ranking and include only active players.*
---
Total Card Holders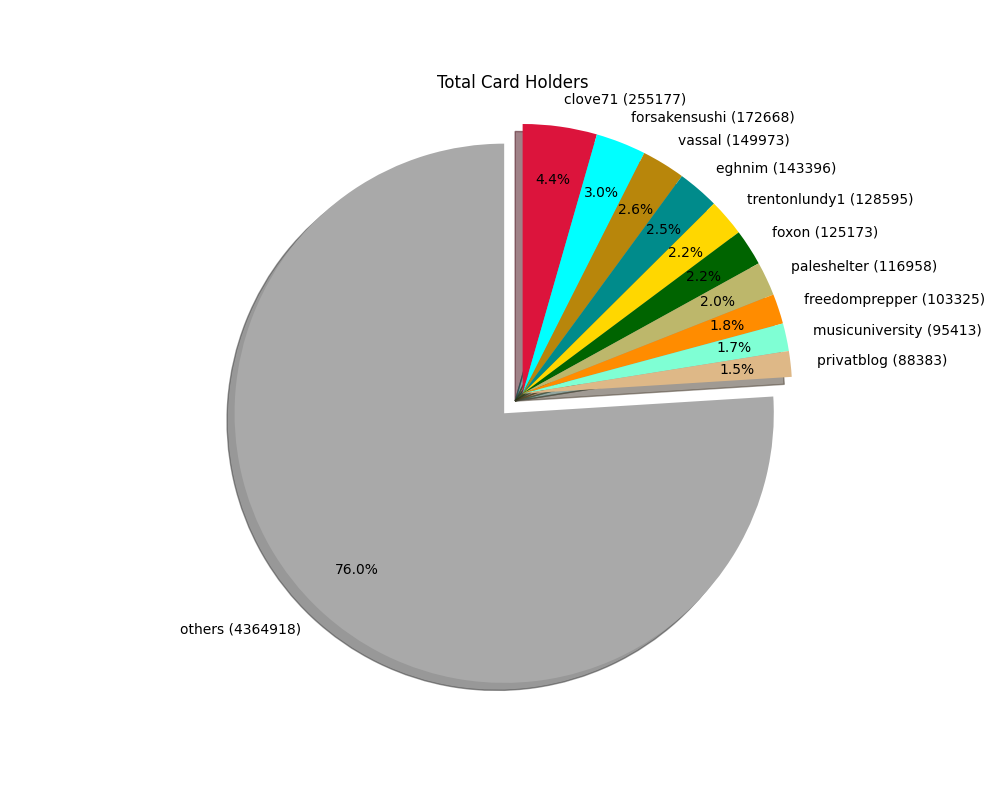 ---
Top New Card Holders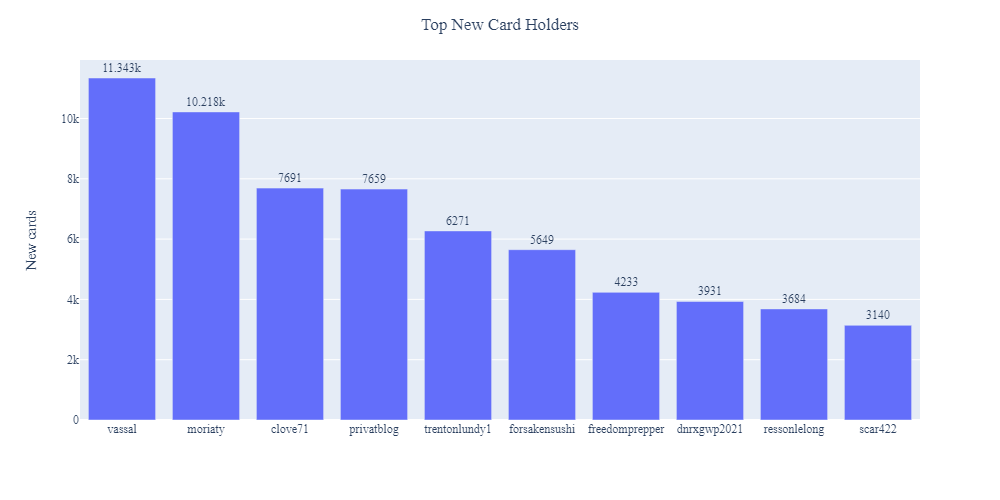 ---
Top Unique Card holders
---
Top New Unique Cards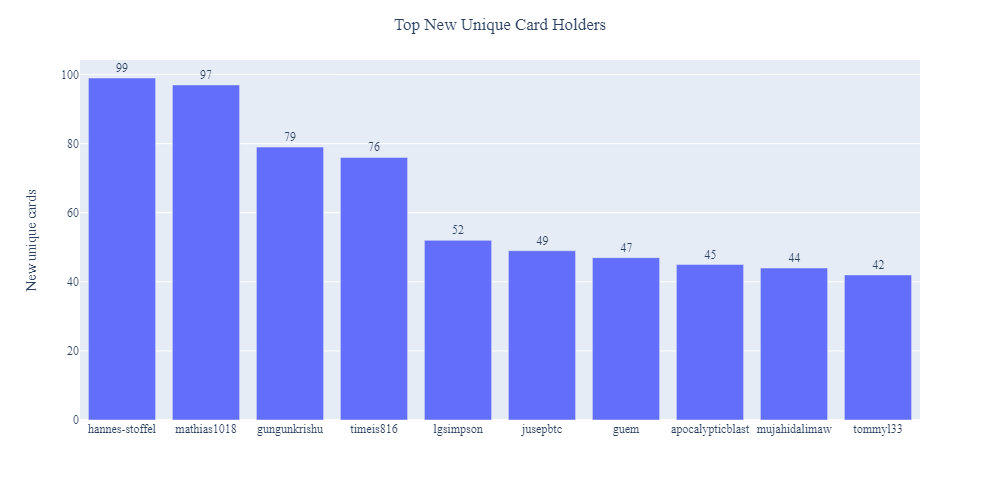 ---
Top score increase of the week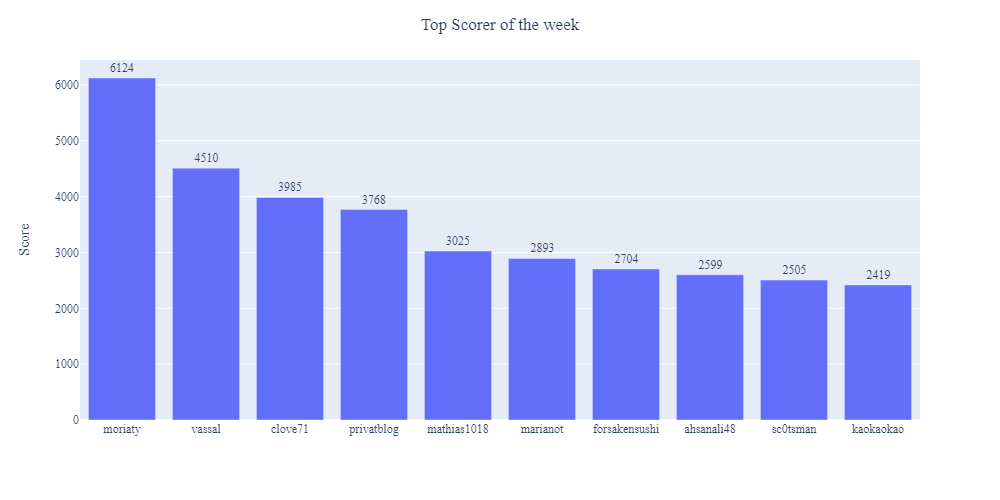 ---
The most busy artists
---
New players
Welcome to the game: @inthenow, @canito, @roydeadbrain, @stackthemup,
---
Active players (4 weeks)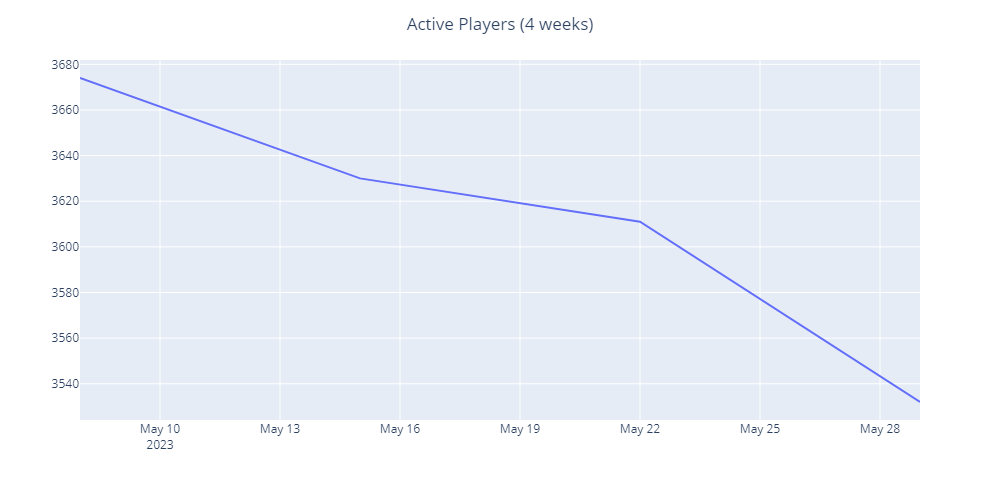 ---

!!! Giveaway !!!
>> Results <<
The winner of giveaway is @vaynard86! Congratulations!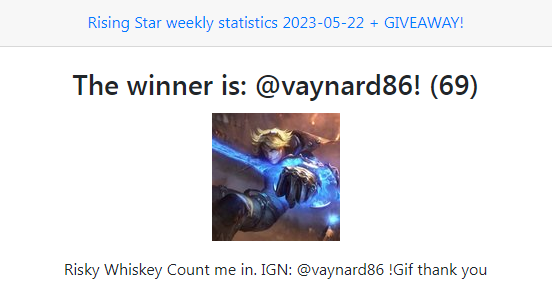 The winner has been chosen randomly on https://hivetools.up.railway.app/picker/
Other participants: @rtonline, @emersonzomi, @dk1trade, @daethical, @messiah-05, @jhuleader, @tinyputerboy, @kryptofire, @mstamatov, @treefrognada, @henruc, @dewabrata, @yeckingo1, @ianballantine, @pero82, @flquin, @pogier, @fredkese, @kraki, @travelingcrafter, @pedrobrito2004, @outwars, @pulubengdugs,
>> New Giveaway <<

Welcome to the RisingStar Bar!
Here is our menu: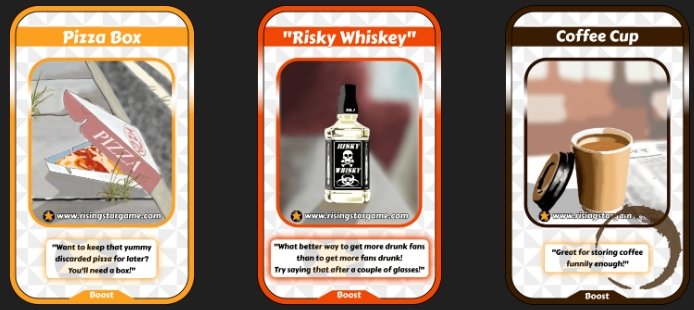 To participate in giveaway just type what card do you want from the bar.
Upvotes are not needed but appreciated.


Good luck!
---
© sentipl