Hello friends and welcome to my thirteenth and fourteenth day in Rising Star!!
As I didn't have big news in my career yesterday, I decided to merge the 13th and 14th in a single post, thus having a greater amount of content to comment.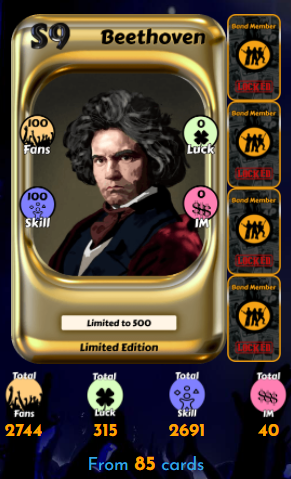 Stats: (+10 fans/ temporary +149 fans/ +5 skill)
It's already a routine in my posts to share the giveaways I won (unfortunately it's not every day)... today I'm bringing another 2.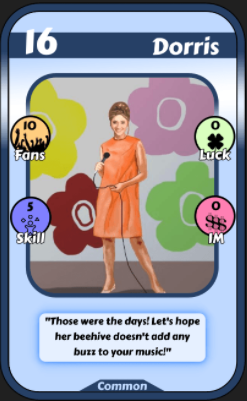 Thanks @playbyhive!!!


A special one... Thanks @holoferncro!!!!
My routine started by performing a Saturday Headline (497 starbits and 127XP) at the beginning of the 13th day before going to sleep. Upon waking up I perform another Saturday Headline (562 starbits and 127 XP) and another in the afternoon (932 starbits and 127 XP), which gave me 216 drunk fans. As I was going to sleep I ended up performing a Basic Singing Lesson (12 skill and 120XP) using all my energy. However I ended up spending a lot of time doing my activities enough to generate 15% energy and perform an Illegal Busking (41 starbits and 10XP), which gave me 5 drunk fans and a coffee. With the unforeseen events of the night before, I ended up waking up much later today, and only managed to perform one Saturday Headline (945 starbits and 127 XP), which gave me 144 drunk fans and a coffee. In the meantime I started to perform another Saturday Headline which I will tell the results tomorrow.
This is my level at the time I write this post: (+638, but I got +642)


This is the amount of starbits at the time I write this post: (+2927, I withdraw 10K and I'm not counting the giveaway)


This is my Ego at the time I write this post: (+3%)


The goal of buying packs for 100 HIVE remains, as I want the limited edition card. I hope to continue to be lucky and win the starbits giveaways (I don't want to sell any cards) that help a lot in this journey.
Thank you for reading and GG!!! 😀😀