Hello
My name is Charletta an I go by successchar here on Hive.
Yesterday I started playing Rising Star after looking over all the info I could find and joining the community here and on discord.
Well I didn't think I would like the games on the blockchain because of how they are played, the cards and all. I never have played any of those types of games, physically or digitally.
I find the game easier then I thought and qyite interesting. My photos below will show my progress at the end of the night for me. I was really impressed with how quickly I earned starbits and leveled up. 558 starbits in a matter of a few hours and up to level 4 already. I'm really enjoying the game and the best part is that I can still get other work done while my mission is running.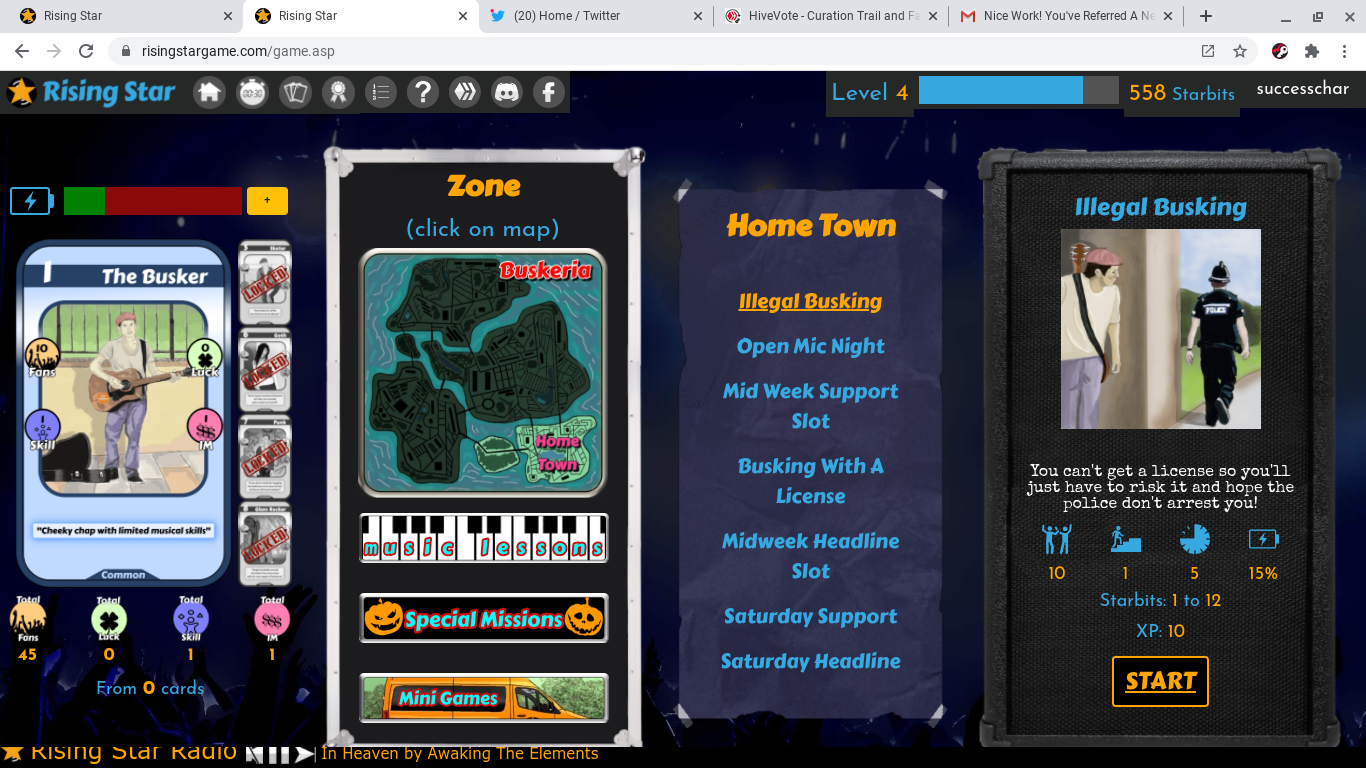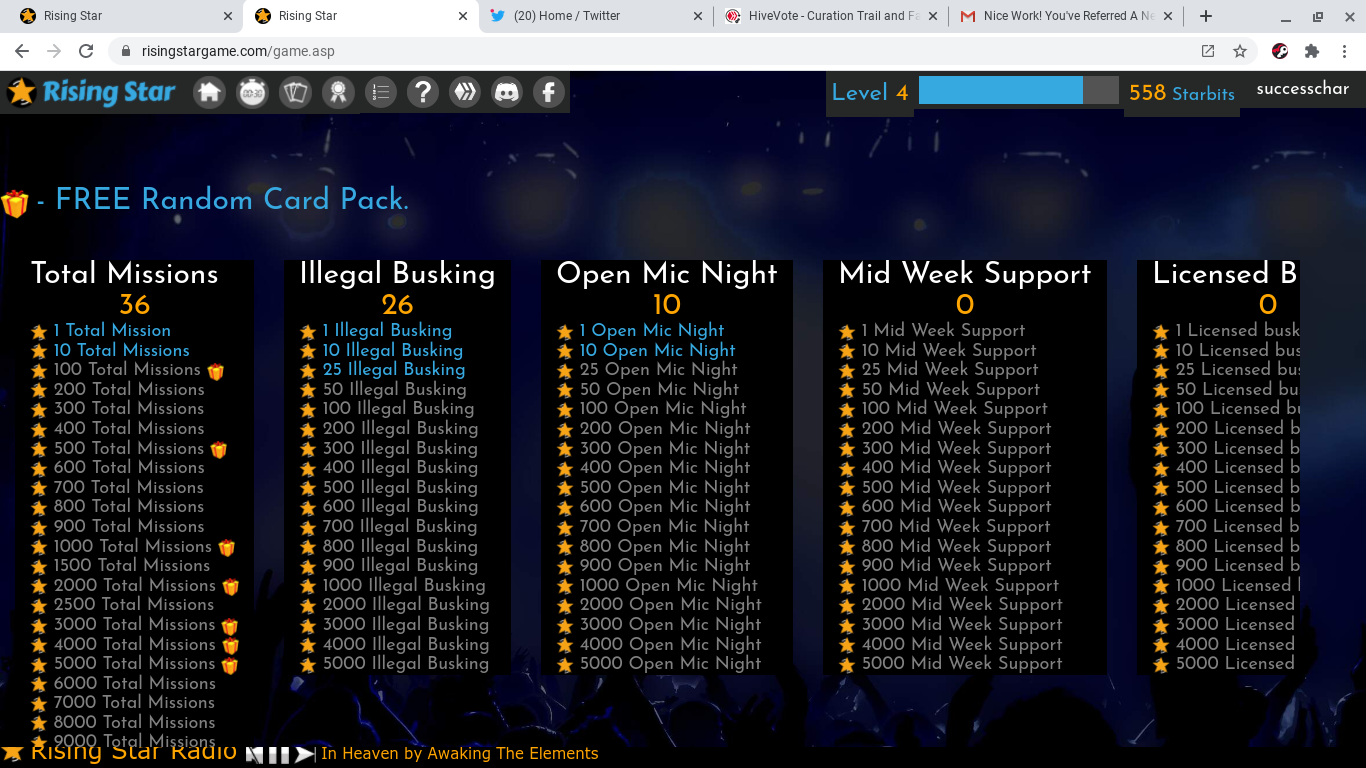 Join me in playing Rising Star:
https://www.risingstargame.com?referrer=successchar