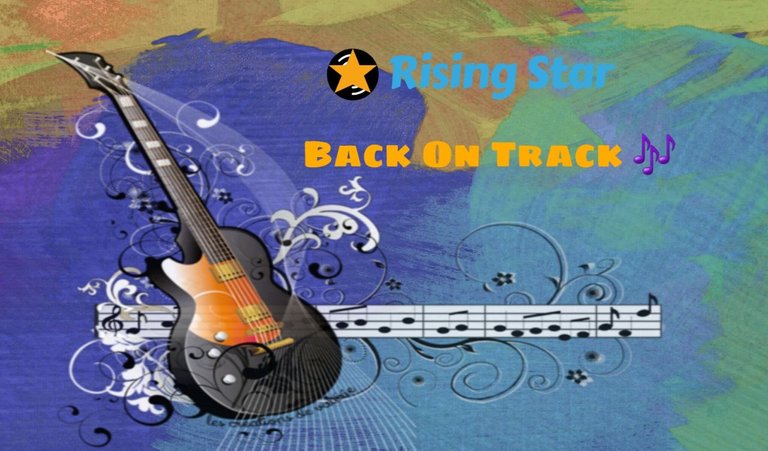 It has been a while since my busker said there won't be much updating about his career.
Well, he didn't lie. It has been over a week now, and it seems like he has been doing an okay-ish progress since his last unfortunate event, which he rhymed about.
Thrown back out to the lowly alleyways to face his struggles alone. Roaming the streets of buskeria, hungry and energy deprived.
Trying to meet the next town's criteria, or atleast make it into the Saturday headlines.
The pizzas don't come so easily, and not much leftovers get dropped by fans.
Buying some cold slices, was now essential for his plans.
With not much in his pockets, he had to pray hard, to have something outside of his world intervening, so he resorted to the gods of Hive. It's either that for him or he can't progress or even stay alive.
The gods answered his prayers and bestowed their belessings on him. Some Hive magically got turned into STARBITS, and now he was able to buy!
Though, the blessings weren't without a downside? 🤔
He developed some dissociative identity disorder issues from all those interactions with the divine!
Not two, but NUMEROUS personalities started to emerge inside his mind. Thanks to all those magical packs he opened...

New Cards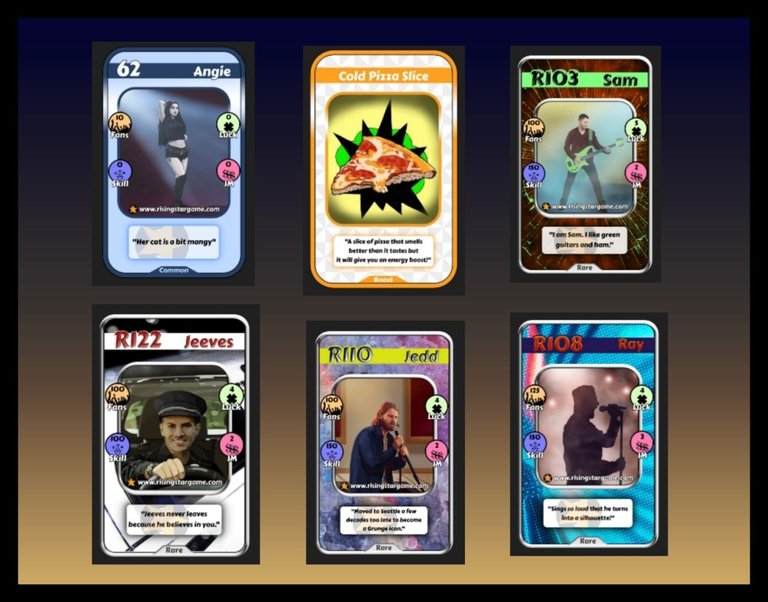 With all those new and somewhat skilled personalities, he was able to chose and change who he is or want to be at any time!
One time, he enacted Luthian, then Sam, or Jeeves when he wanted to drive, until he finally settled on being Ray for now.
Ray was a special personality, as it was inspired or should I say aquired by winning a giveaway held by @queenstarr in the Hive heavens!
Being lucky like that, he decided to stick with it for now. (Thank you Queenie 💫)
The amazing thing about all this, is that he seems to be able to keep all those personality powers at all times. Even if he selects one specific personality to enact!

Stats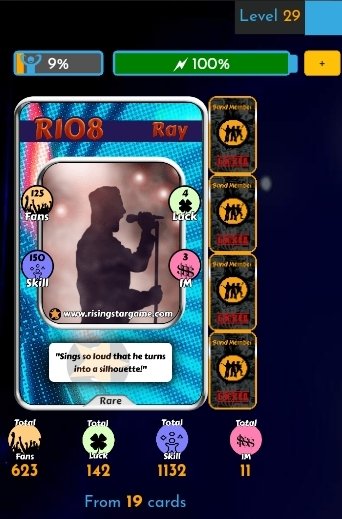 With all that power from his newly found disorder, which really was more of a perk than a nuisance.
Ray started doing missions frantically and progress fast.
The day when he was able to finally check out the next town was glorious, "the local gig circuit" as they call it around the buskeria lands. Even though he had to obtain a specific kind of guitar 🎸 just to be able to step foot in that weirdly ruled town, but rules are rules, so he grabbed an I6 guitar.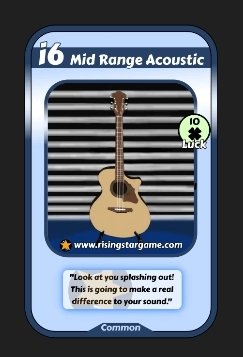 Now he gets more recognition in that new area, interviewd on the radio and even gets asked to perform Live radio studio sessions and what not, but he still moves back to his home town on Saturday's to make headlines, as it's the highest paying venture for him this far!
He managed to do those missions so many times!


Missions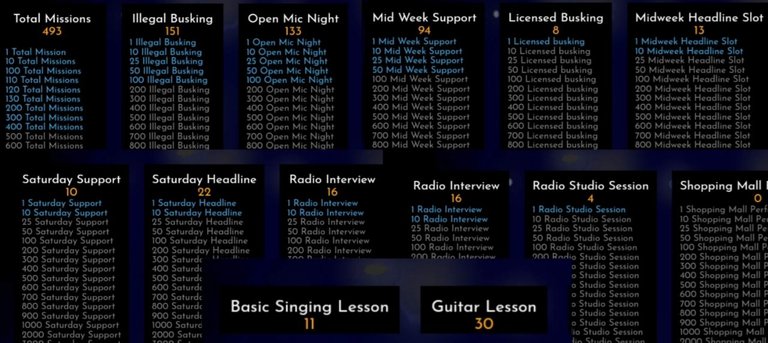 Good stuff! He started making a name in that new town, soon to have much more skill and fans all over him, or her? Who knows what new personality might kick-in in his mind, amassing all its skills, luck, and fame along the way!
Unstoppable!

Few words:

Special thanks to @kaelci for always being an inspiration for me since my day 1 on Hive. Her creative writing and amazing posts always made me want to improve mine.

I fail most of the time, but she's the reason I try. 😁

Go check out her awesome blog and bug her for bringing on you my torturous attempts.



---
🌟 🌟 🌟 🌟 🌟 🌟 🌟 🌟 🌟 🌟

If you wish to start your stardom journey in Buskeria, you can do so by clicking this banner!



🌟 🌟 🌟 🌟 🌟 🌟 🌟 🌟 🌟 🌟
---

Until Next Tune! 🎸 🌟
---
All content in this post is courtesy of me, and from the RisingStarGame Website
header stock image created by me thanks to Picsart Free Stickers.
© 2022 @yaziris.