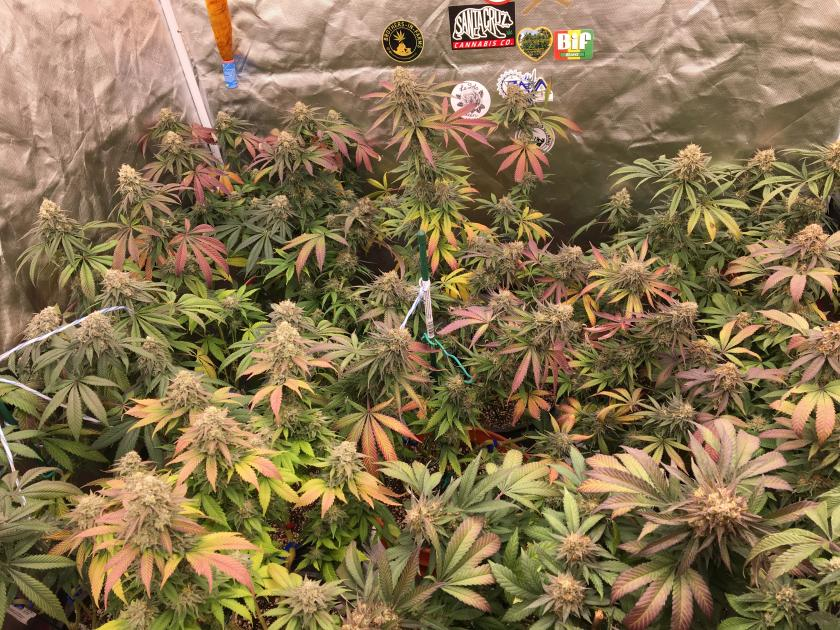 What's up Weed Nerds! Day 53 of flower, and we are now in the ripening stage. One of the Big Macks has been getting plain water the past week, and most likely I will cut tonight to make room for the others, and also restock my medicine cabinet.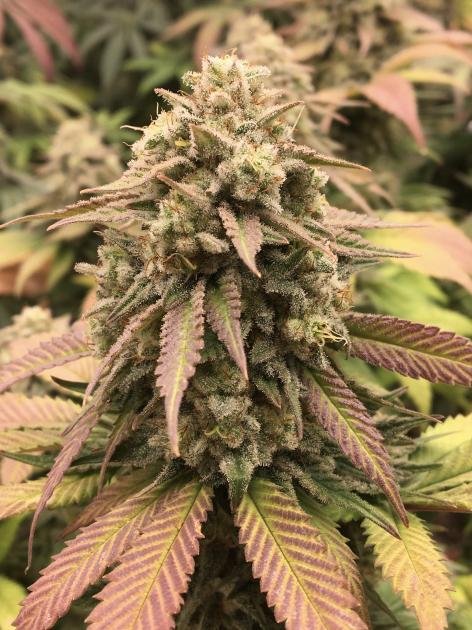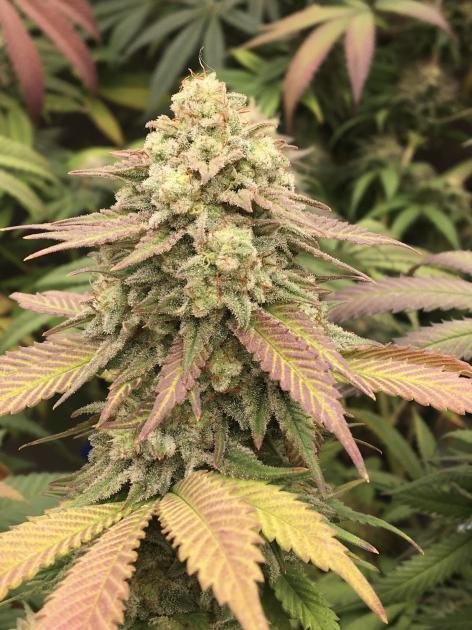 ---
Loving the new light! These flowers are the most dense nugs I have grown. I do regret not using a trelis, so many are getting top heavy, and sagging. One was sagging so low, I just went ahead and cut me off a tester nug...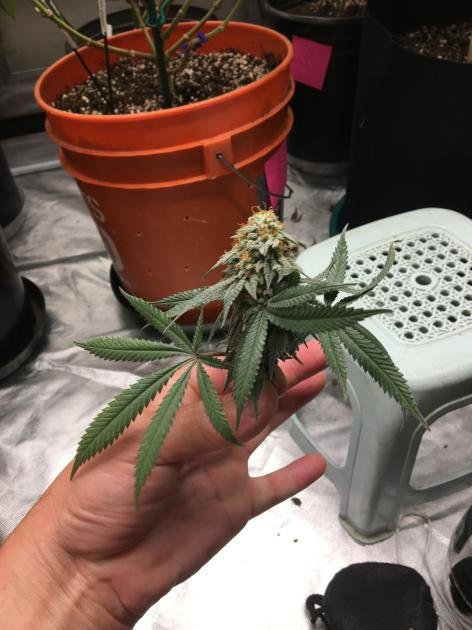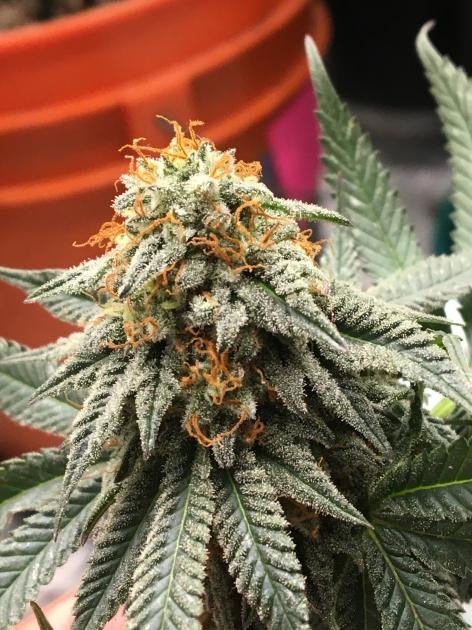 ---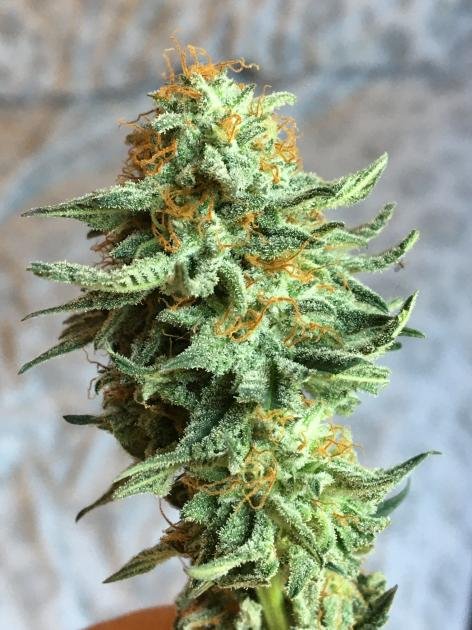 Helena X PBB
I hit all the plants, except the above Big Mack with a Kelp, and molasses based feeding, and will give plain water for the next two weeks. Except it is looking like the Rainbow Chip, and Dirty Little Secret will get one more feeding.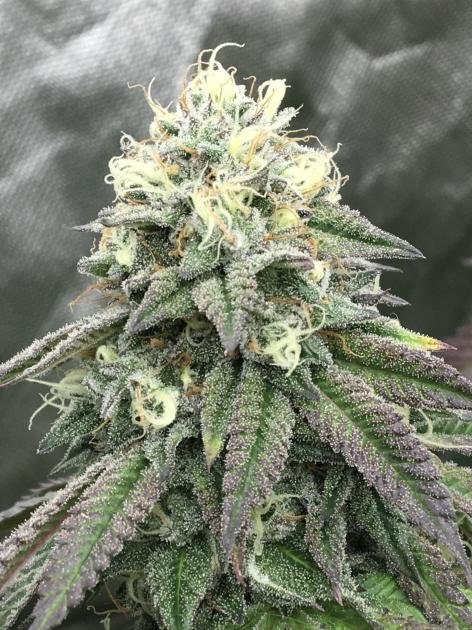 ---
The colas on the Rainbow Chip are chunking up! This is the Seeds I got from Dan of @hashkings. They where very special since his body won them on Instagram. Along with the Dirty Little Secret, they are both from Exotic Genetix, and if you know, then you know. They are responsible for some of the best strains on the market today. Rainbow Chip is a cross of Sunset Sherbet x Mint Chocolate Chip, and the DLS is Donkey Butter x Rainbow Chip. Both are showing to be straight gas! As an OG Kush lover, these are exactly what I look for in a flower.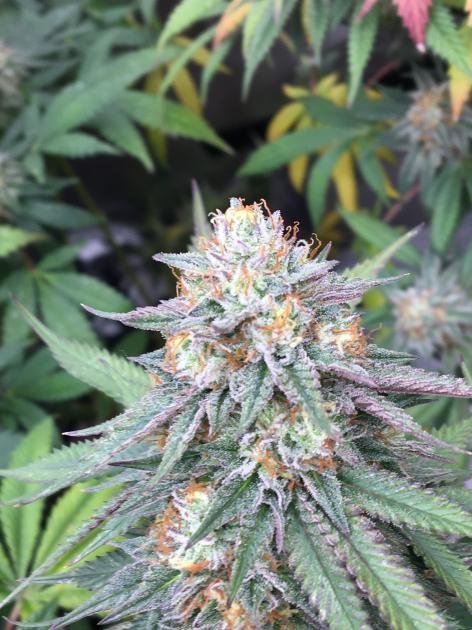 ---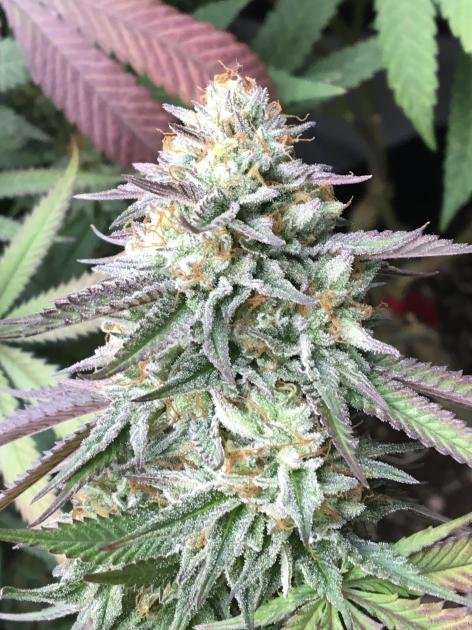 Helena x PBB
The PBB cross from @bifbeans is another winner in the garden. Sweet gas, with a nutty background. Very earthy. I'll have more on it after I taste this tester nug in a week or so. The buds are getting dense, and full. The purple hues change tone and contrast each passing day.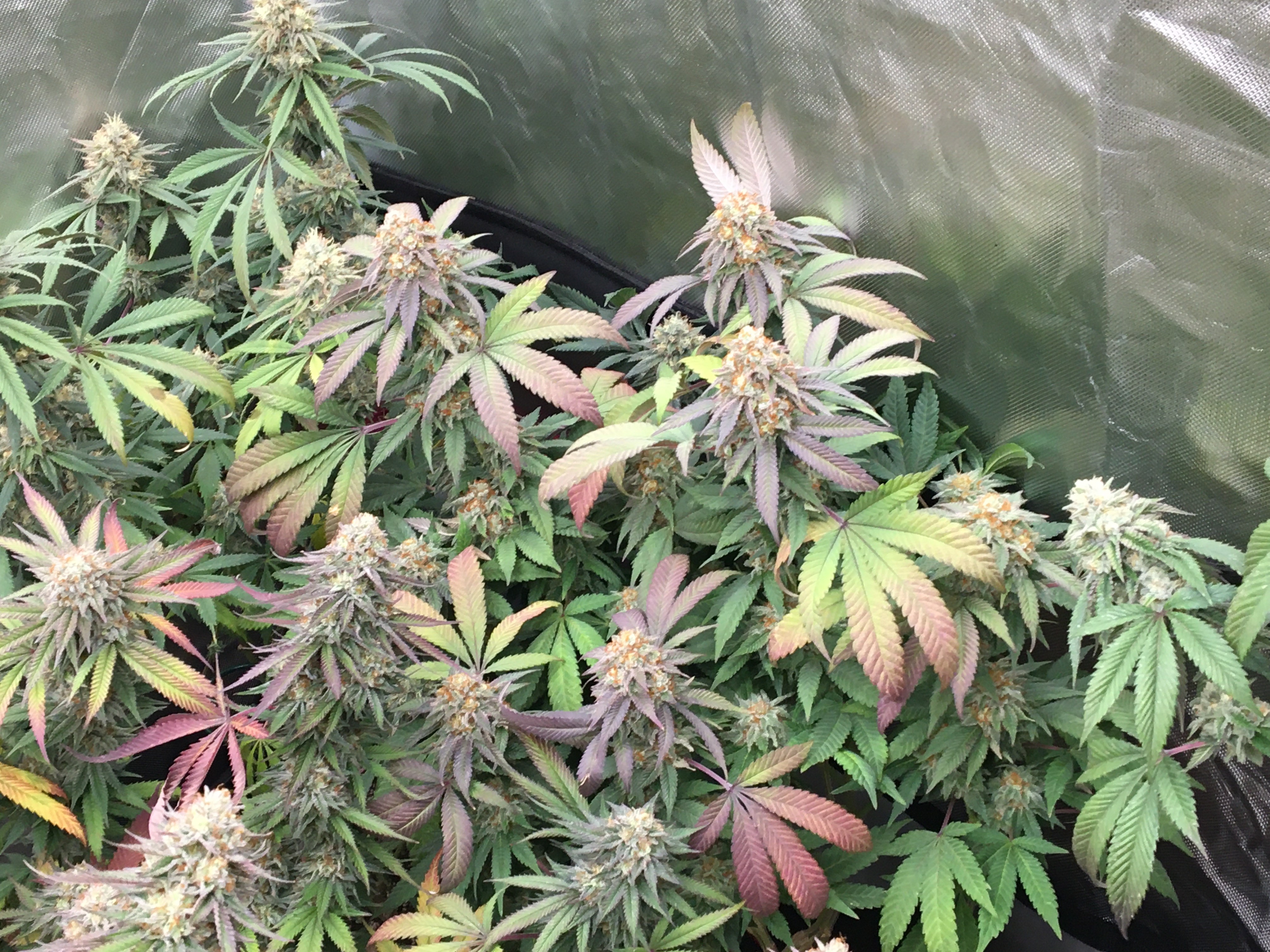 F1 Banana Punch x Mac and Cheese
The all star pheno that was monster cropped is starting to do the calico color transition, telling me that it will soon be time to harvest! This plant is such a trip. I will have to pull it out to get better shots, and do a post. This plant deserves that.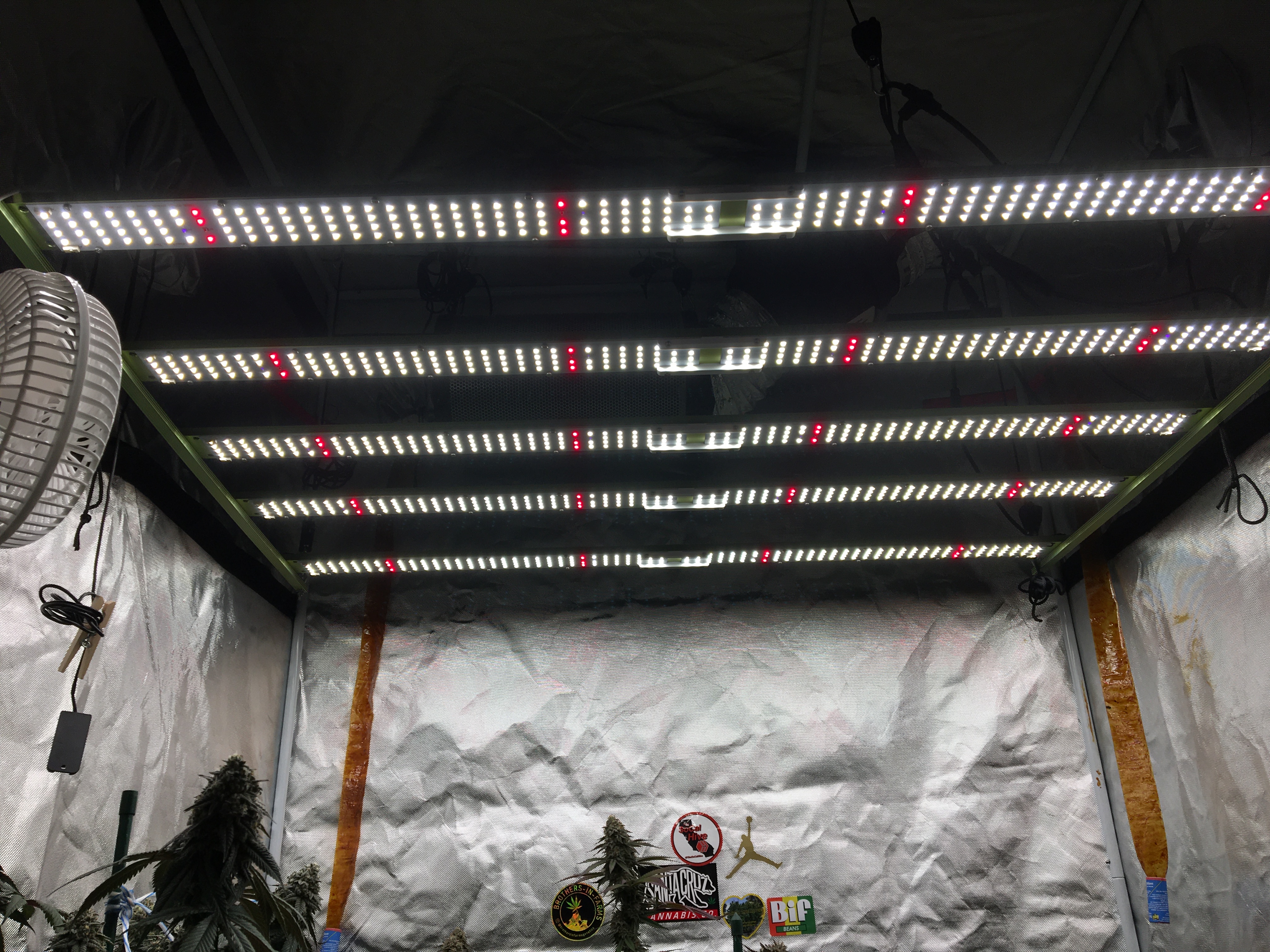 This 600 watt LED was used for the whole cycle, and I am happy I spent the $$. It has proven to be a great light. During veg I had it running 300-400 watts, and cranked it up to 480-530 watts for flower. When temperatures drop in winter, I will run this at 600 watts, and see what she can really do. But first I need to focus on my harvest plan. I will set up the old tent, and gradually start taking down what is ready. So stay tuned my friends, it's about to get Smokey, ;)