I had to try an join in on the number game that seems to be going on in the world at large these days, as well as pay homage to some of the exceptional content produced by the number watchers them selves
@tonytrillions
@elricmoonslayer
@blazinwalker
Just to catch the few that I do enjoy watching, and can site at this moment. Thank you, looking forward to the next one(s).
So on to my very own Day (168) count, I try for a once a week photo drop and get a piece completed on the Wacom. Guess we didn't like the meme last week. Meh. When everything started I was hoping to post bi weekly due to such a large photo set as well, and sooo many different canna-bonsai I have to share, but we'll see huh? Doesn't happen often.
I was also made aware that you don't always have to finish your meat before you can have your pudding.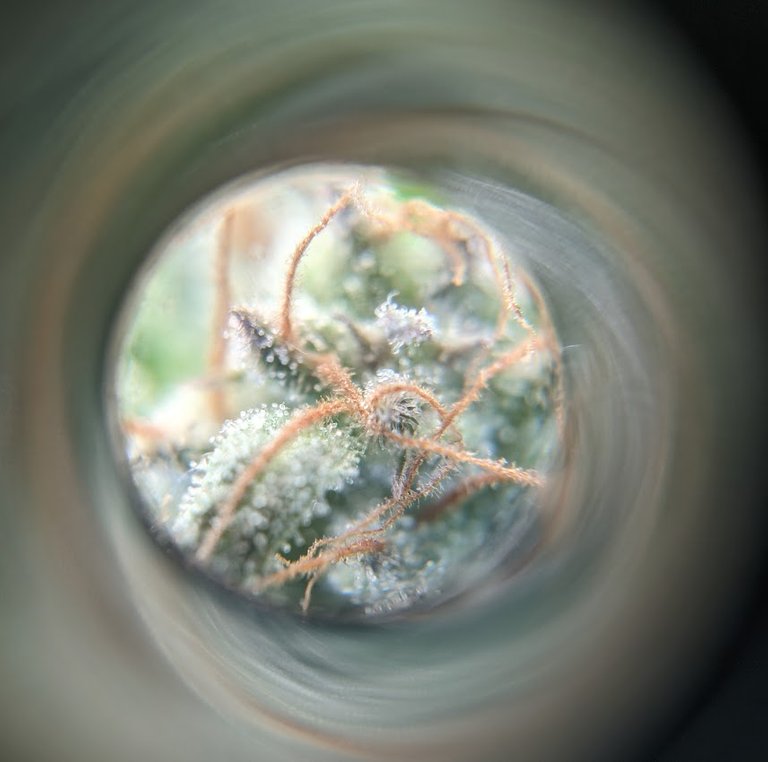 This is my Auto Larry OG Breed by Sherbinskis. Day 70ish maybe 🤷‍♂


Beautiful flower such a strong smell in the evening as she edges closer to chop almost there...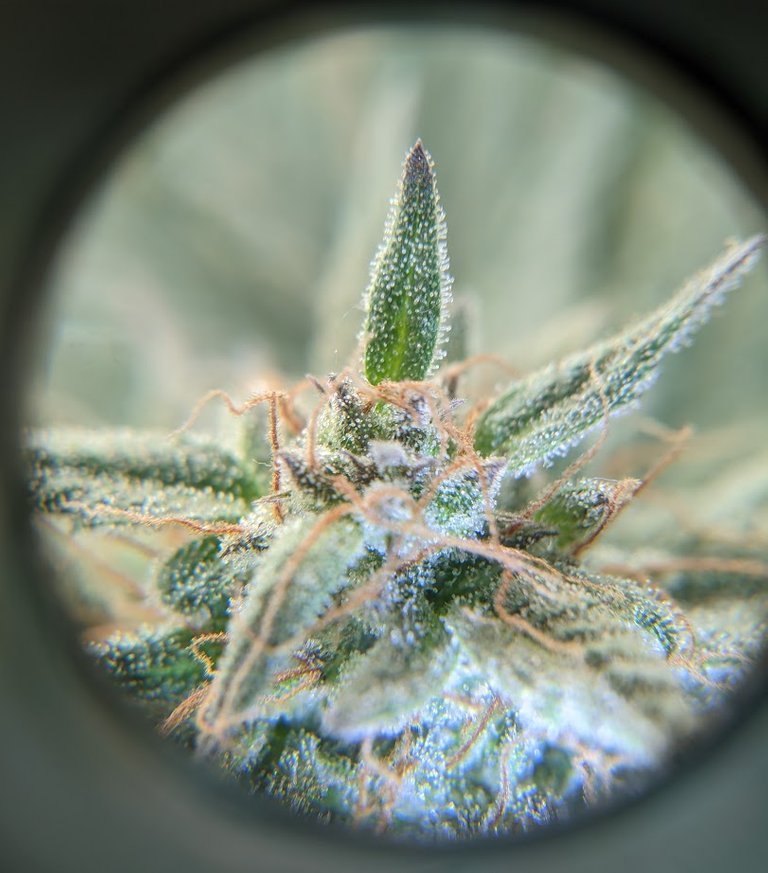 P.S. I know the ceiling is a wreck I'll tune it up before summer.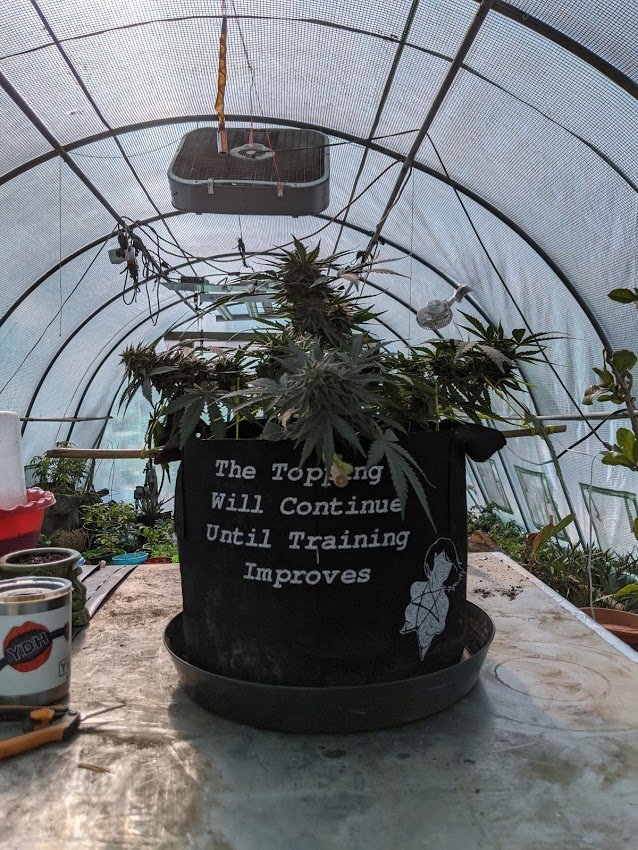 Just reference Day 1 or 5ish that is StarGirl an her sisters in the small pots there.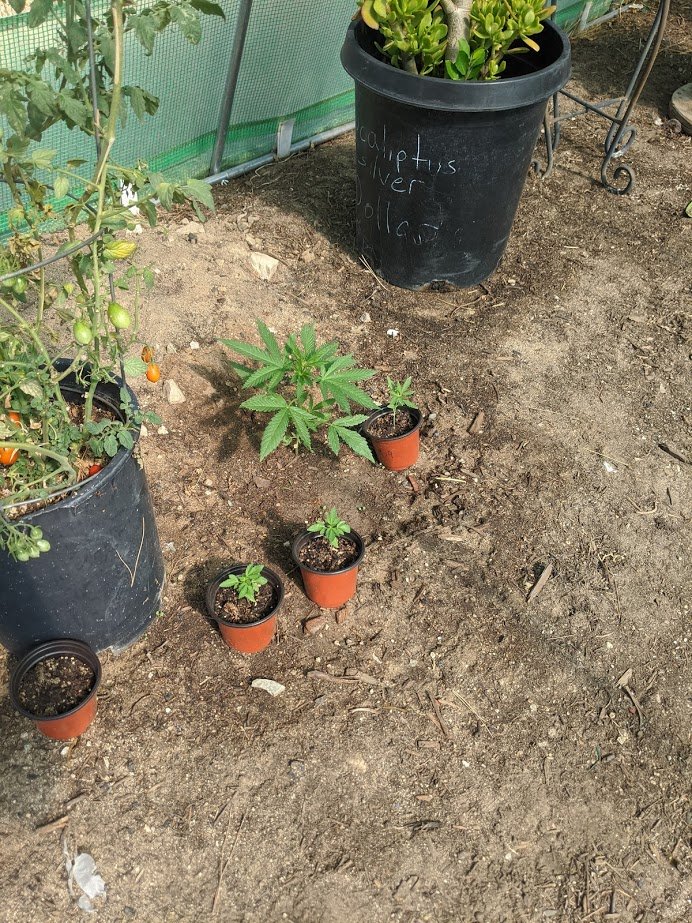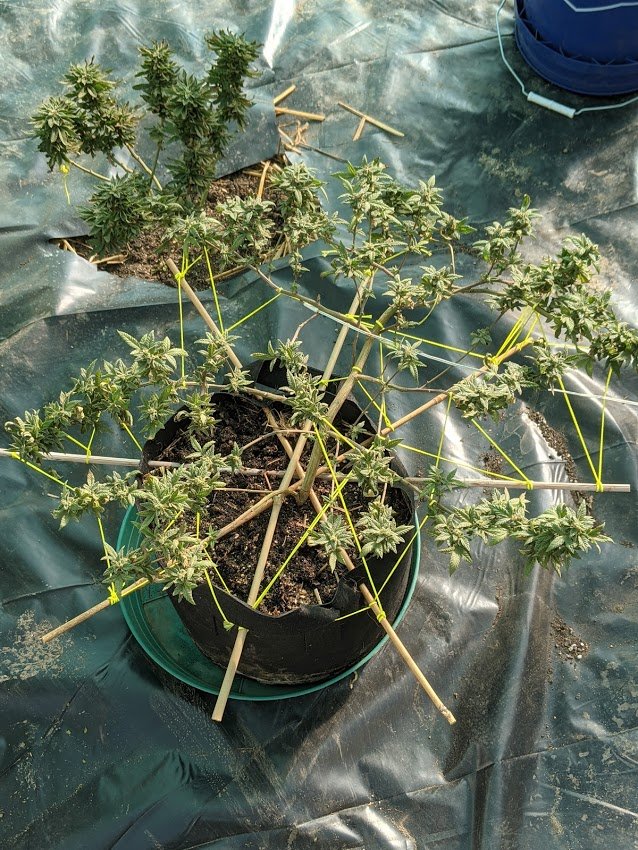 She is starting to show some pretty flowers and frosty as well.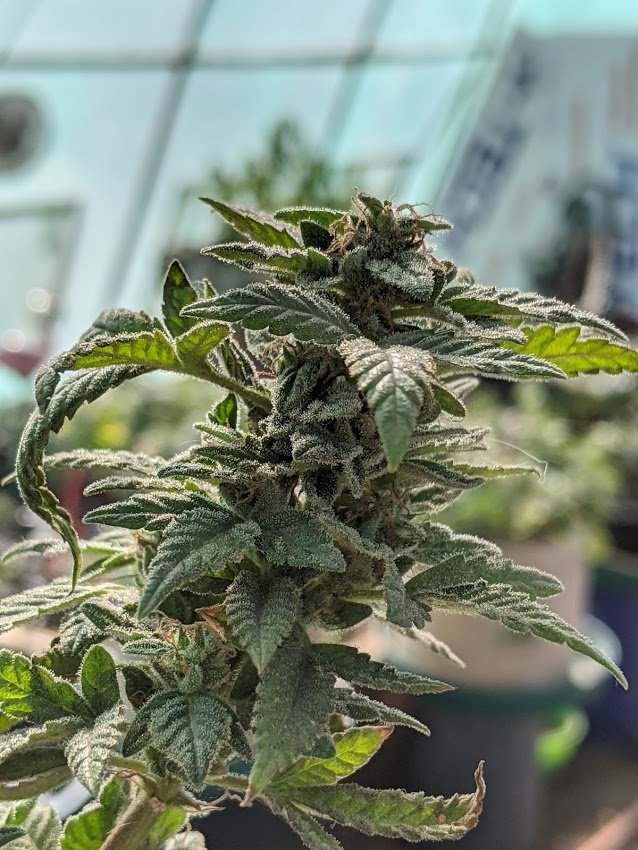 Been having a fight with some spider mites lately but I think we'll get it before too late.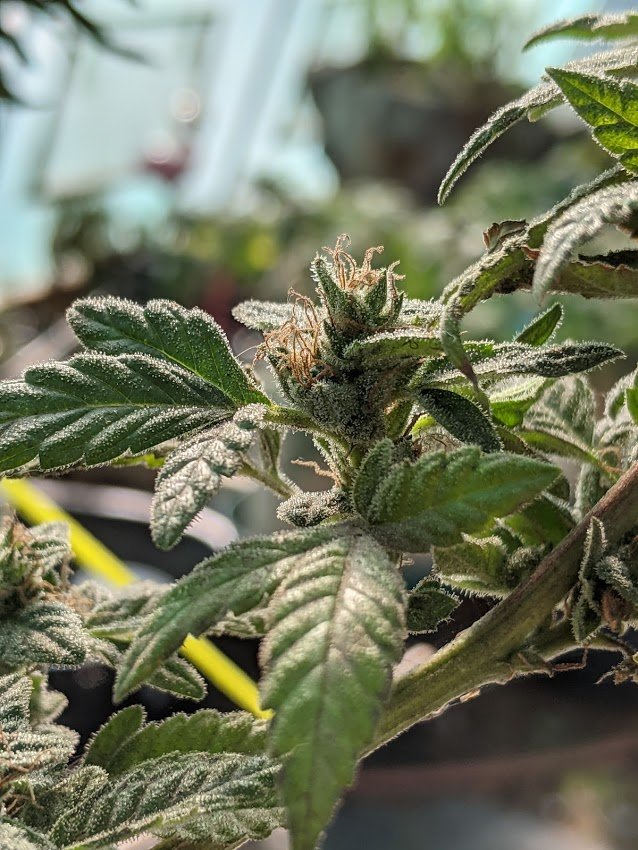 We have had a cold shot here as well, this was earlier in the week but it did end up stacking to almost 5" then quickly it was 0. Gotta love CA.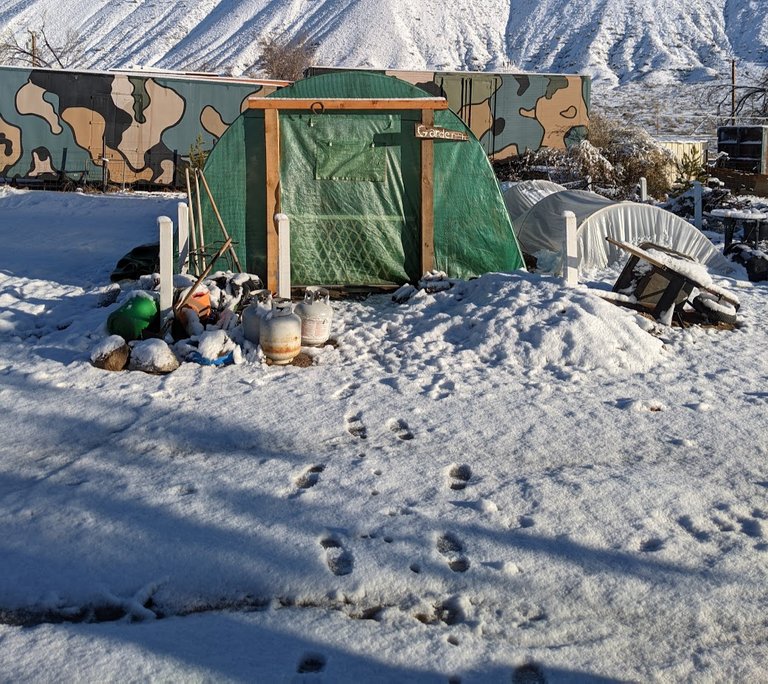 Following morning...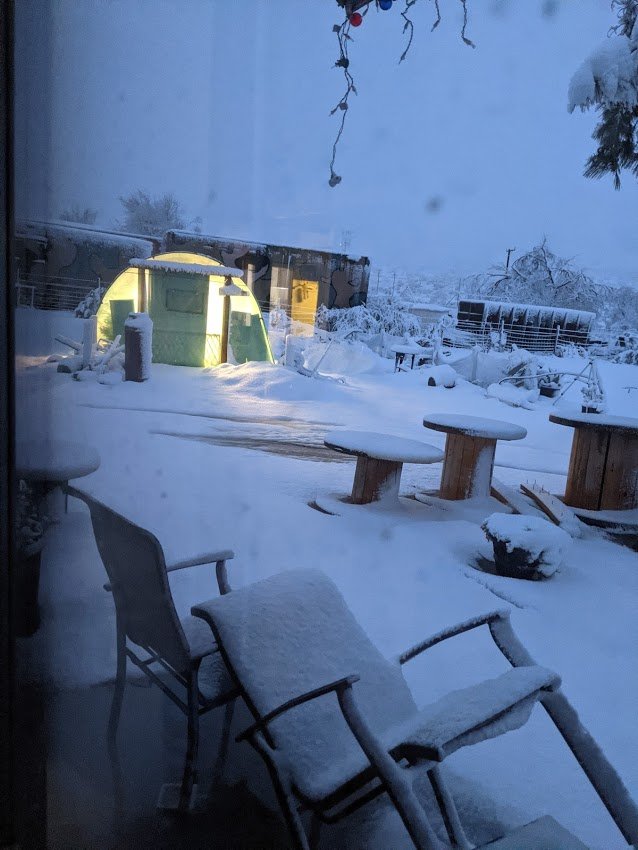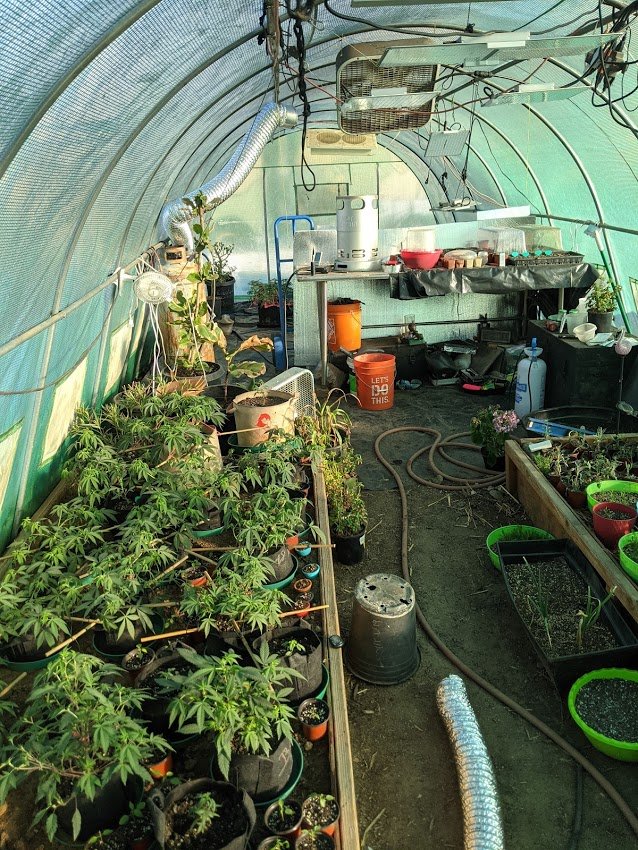 So I have not completely rid myself of that damned propane tank, but I will say it is far more friendly now that this geothermic ventilation is cranking away. 25 gal tank went from a 3.5 a night, a night to a up to now 7 days with the add on of the snow so far. Gain all around.
Recommends for a better system:
6" min. I could only grab 4" at the time.
200' next time, but the 100' is working well 65 in front of the vent no matter the orientation of the end, meaning temp taken from floor or ceiling, in front of vent opening of course.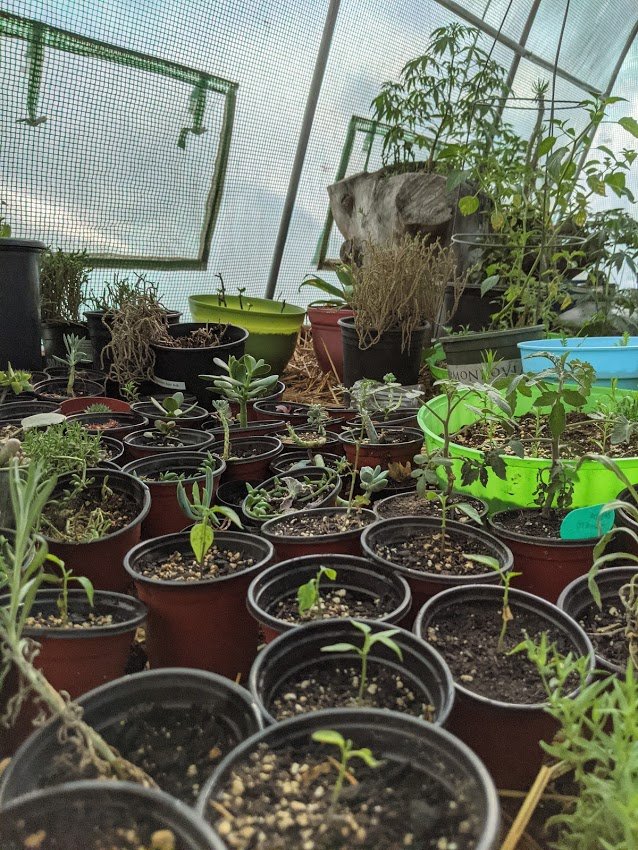 I have yet to energize the water line that is laid in the bottom as well.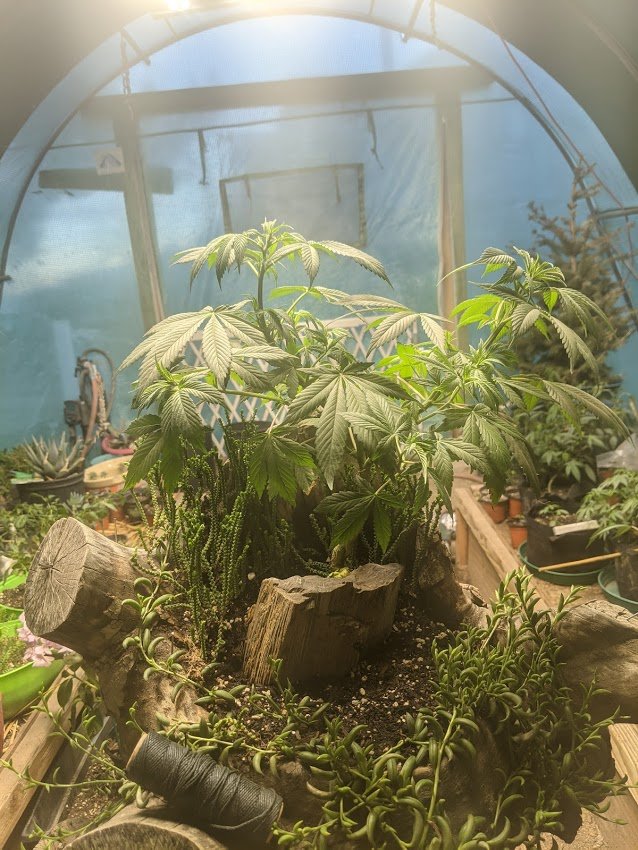 Same pedigree as the StarGirl, that is King Louis IIIX OG, on petrified wood in an rooted Oak stump. All girls are top fed, some are just done in very small portions throughout the weeks and days and well you get it. Phew.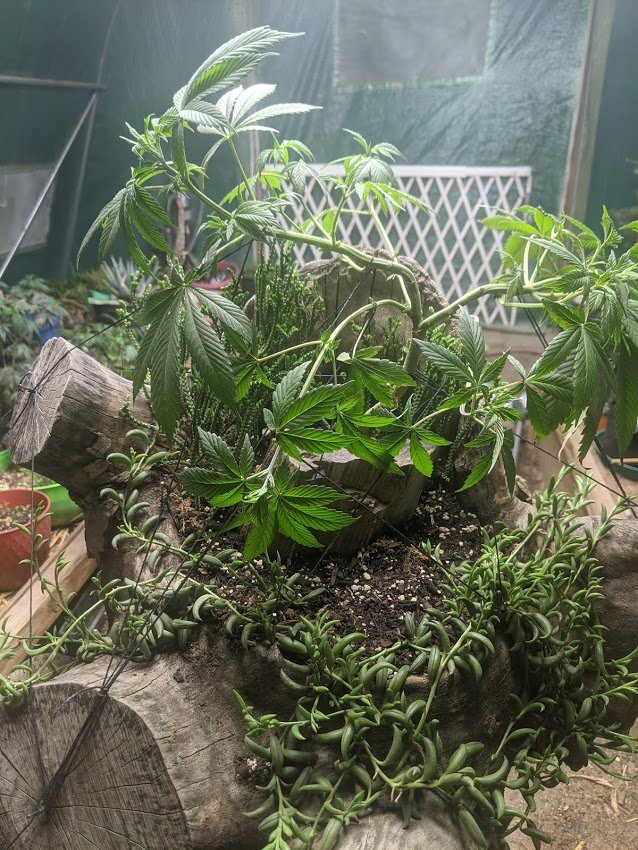 She was getting a little cluttered there for a second. I was relying on the soft green bonsai wire to try and bind her in the directions, but that's why the pros use the copper wire right?
I still prefer the finish nail and the Hemp string, seems more traditional to me. The first appearance of Bon-Sai was in the Tang dynasty, that is
found in the tomb of Prince Li Xian 653-684. The Tang itself ran 618-906. Lot of poets, some fantastic Generals of war, and also seems the leading practice at the time was Buddhism, right up until 845 there when they were all either enslaved or forced to society doing one thing or another. Then 906 NO MORE Tang. Looking back seems it was false information that once again ended a ruling faction.
https://en.wikipedia.org/wiki/Tang_dynasty
This history channel is a good cliff notes but has pop ups.
https://www.history.com/topics/ancient-china/tang-dynasty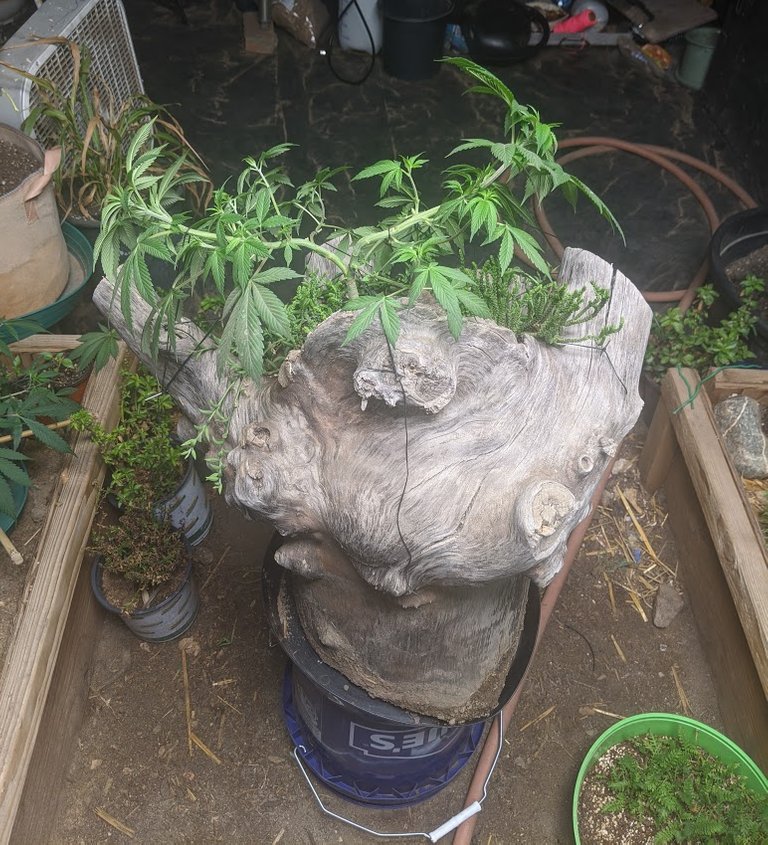 Here is that pretty lady in the Hearst Stein, I have recently noticed the crack there in the lower left has been leaky a bit lately so good signs all around.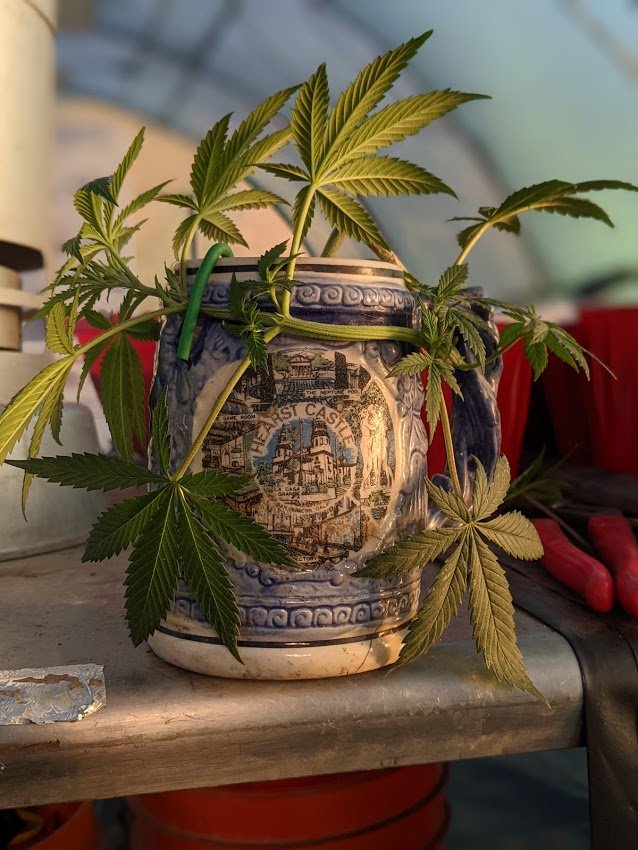 The training is less of a strain on this lady 'cause of the lateral direction only at this point. To the moon soon.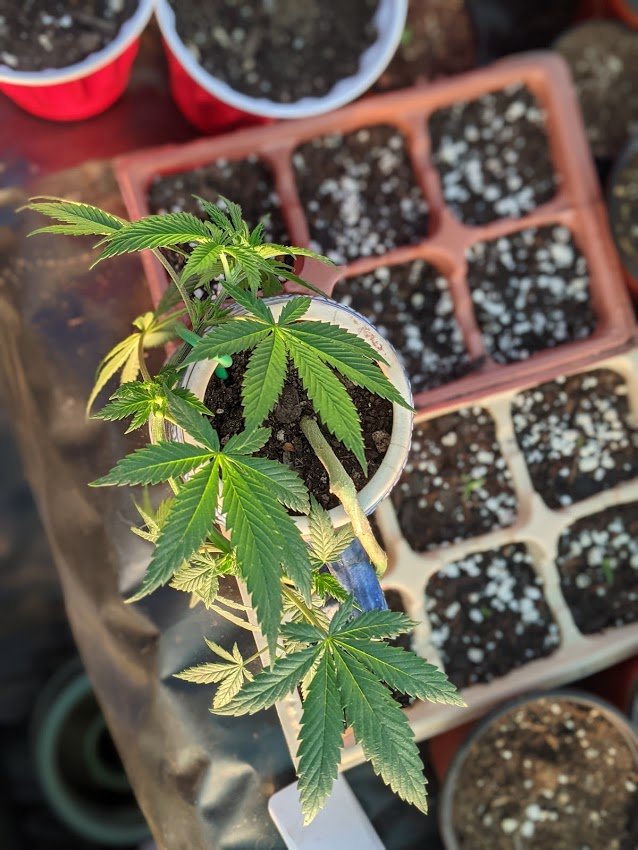 Everyone was getting work done but only a few get to go outside. '73 Ball Pot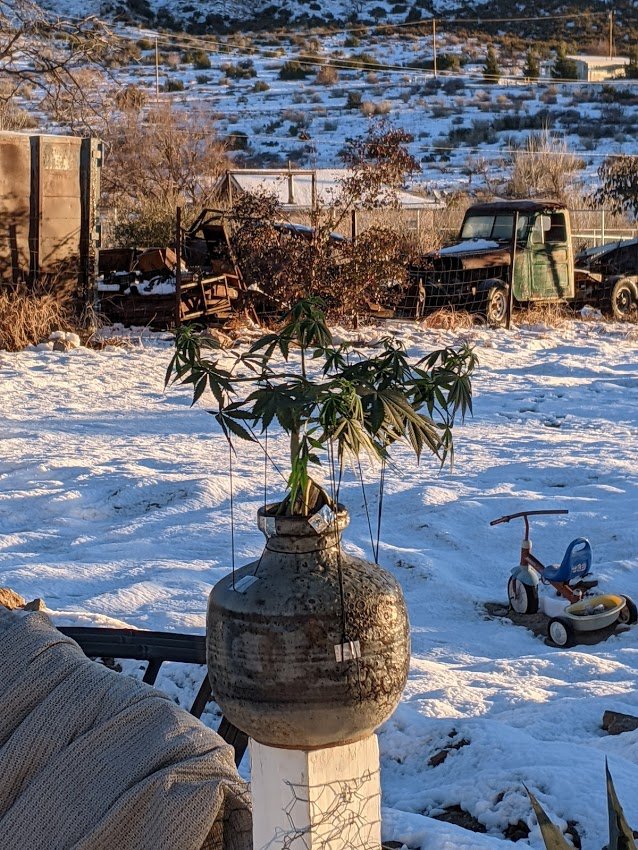 Was not at all warm enough for this beauty to be out in this all nekked, but the way the sun was colored just right today, and her roots just keep making the empty space larger and larger. Almost as if the roots are acting as legs and pushing further off the stone. Cool effect, or is it affect? Cool.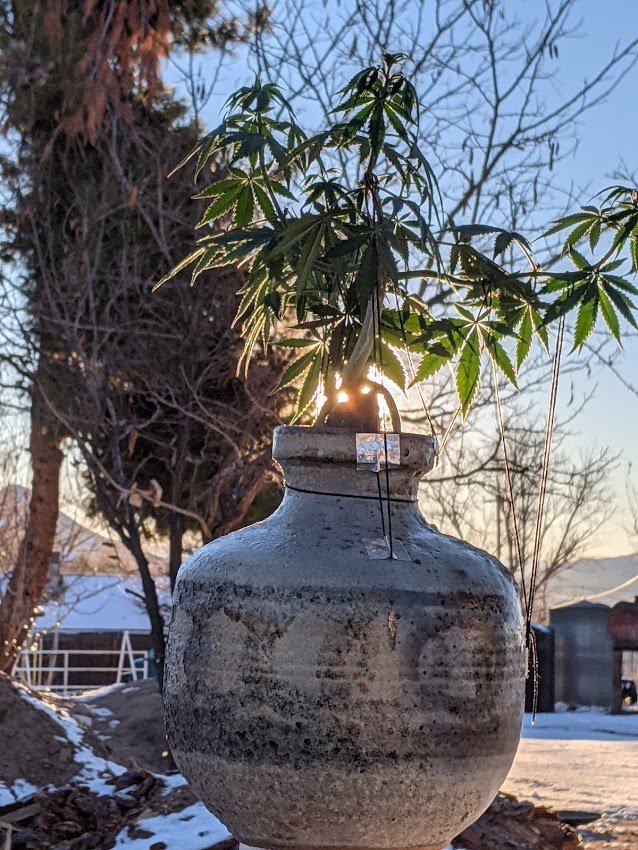 So I do realize that the Ball pot an the Stein are not ideal but they are fun and pretty to look at. I am losing some nutrient exchange area by having them elevated but I figure if the tops side looks healthy then I'm doing just as well on the bottoms sides right?
Hope you all enjoyed the frosty walk this week, I do enjoy the company.
No matter the strange looks I get when all my ladies are tied to sticks just amuses me further, of course. It's fun and fairly zen when I'm working on either lady. Gardeners and ropes, Sailors and ropes. Like the Musk had said earlier in the week it was "Inevitable"
I'm gonna
Tie the Top an Keep it Bottomless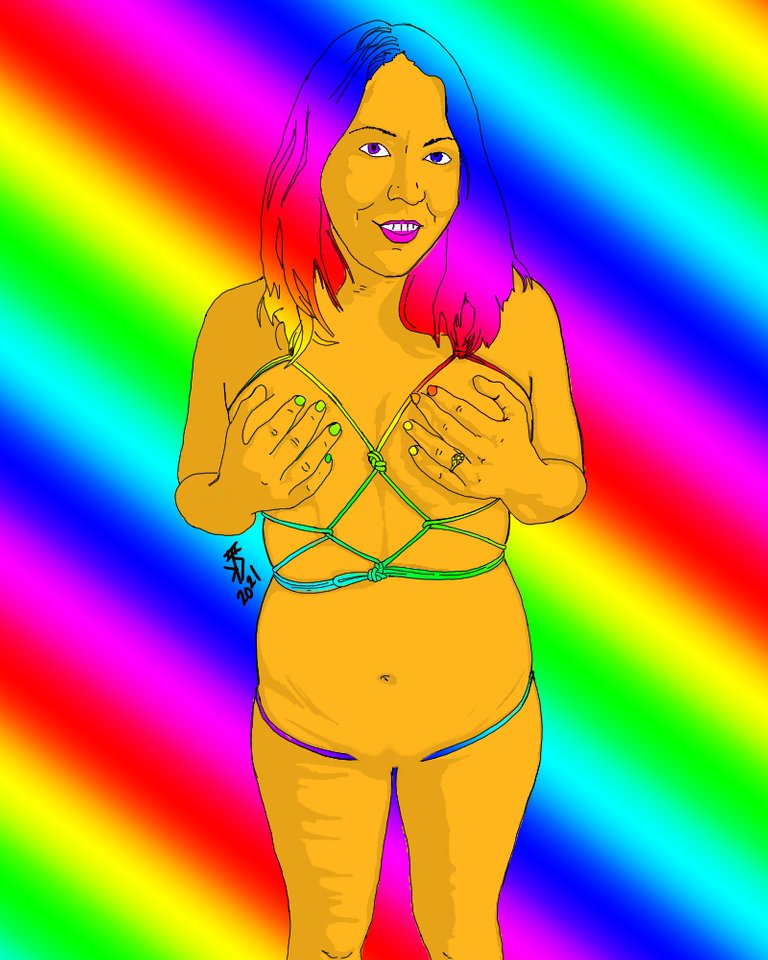 Hope The Weekend was as kind to You.
Knottydaddy, Tied Off.