Welcome Back make sure you punched the tab on the way in, that Spruce never lies.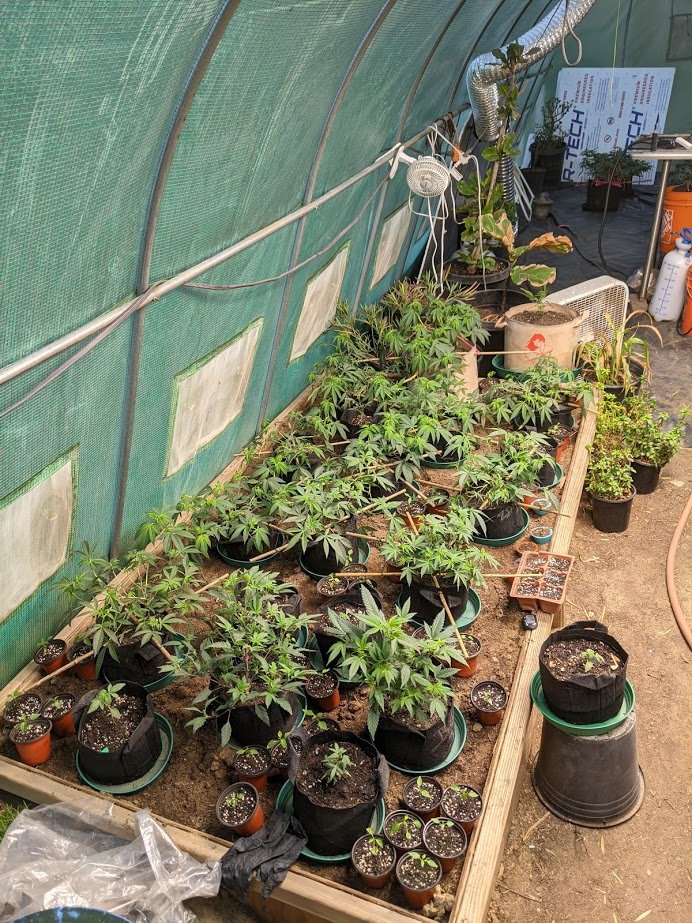 So it does look like a big 'ol heavy something just stomped through here but that was me, not stomping thru any place it was feeding day(s). Days does eventually turn into just a one after the first initial hard train and stake session. This is the veg box just churning away beautifully I might add. This week I've strayed off my standard path, still organic still down to earth, I had to use Bio Live this week not a one shop in my reach had my normal triple 4. A little higher in the nitrogen that normal but well see how the soil reacts I'll keep you in the loop there.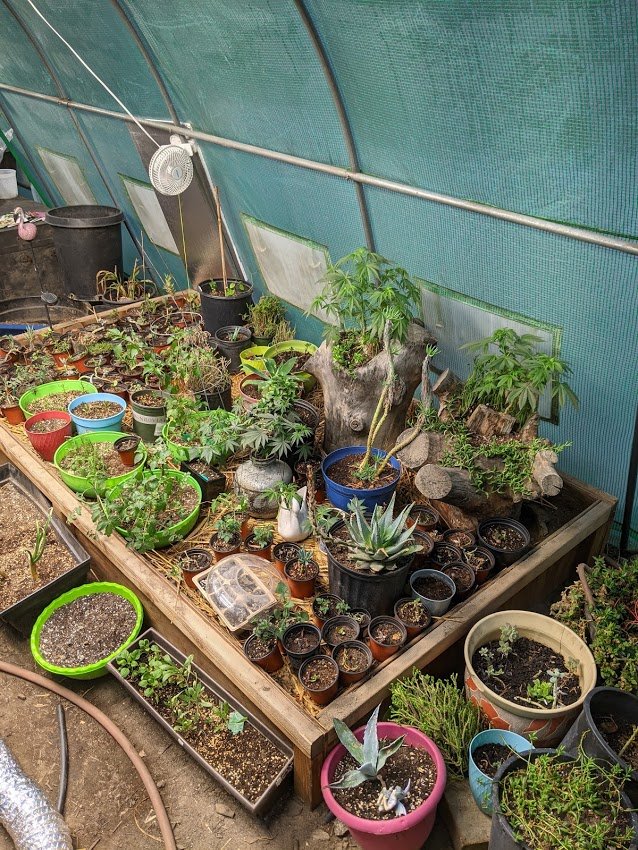 Everyone seems so happy in the much more stable environment. The underground ventilation that was installed has made things so much easier to manage as far as temperature in a non insulated space.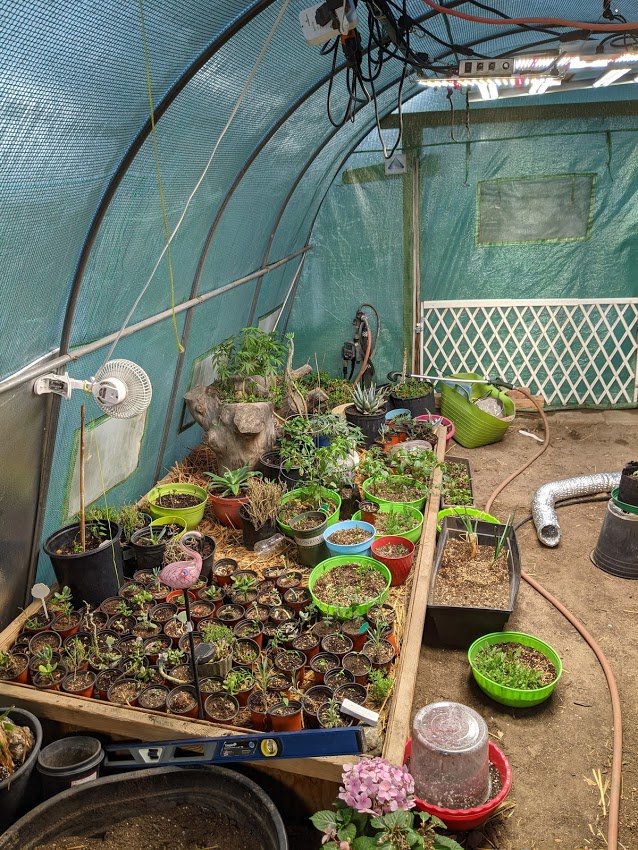 So we have a water filter on the tap in the house. I'm not that fancy so as it does not have the auto off function well, we soaked a few bags of seeds. Rather than take the hit we just decided to plant away, figured we're setting up more fields out of this space, the way I see it we'll have lots of flowers and tons of Jalapeno for salsa. Win win.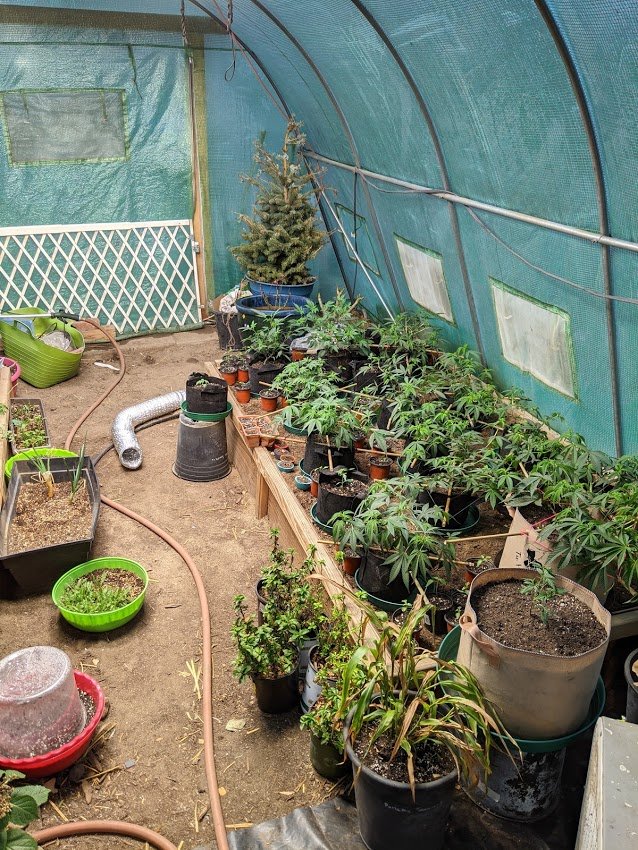 I was very fortunate to have had help this week in the space, Beauty was in the Garden for a little over 4 days just buzzing around the space like a Bee.
My Favorite. I am sad to report that we did lose the Thai OG, sad I know. Sometimes bee's just bring a little too much rain for fragile flowers. No worries as I always say. Her and her soil are going to be useful and already are, the one Lady I had dubbed Star Girl, turns out is actually from seed King Louis XIII OG, is now currently residing in her old space. So that's exciting to me. Smells fantastic.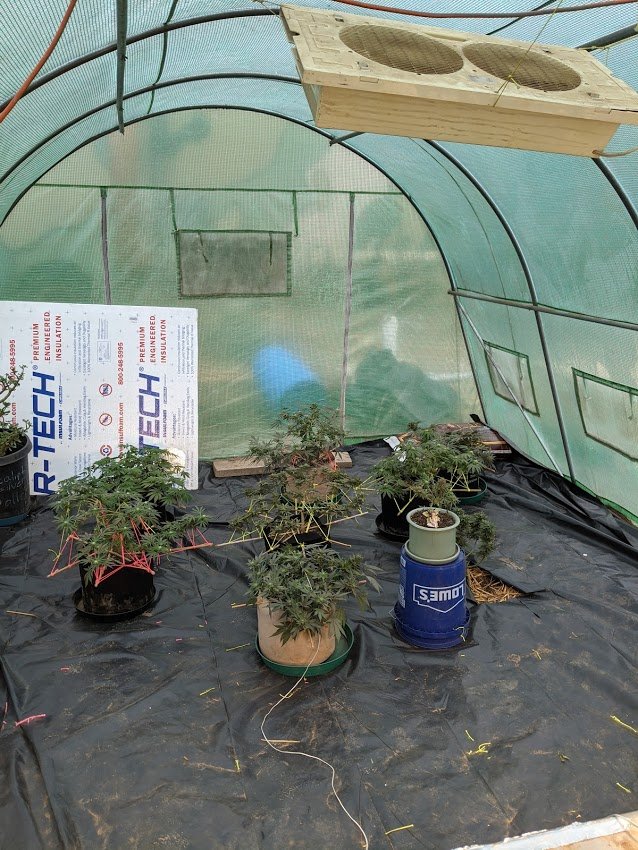 So how is that going Anyone got a lead on that send the smell yet. We need to get on that shit, I'd pay monthly for that.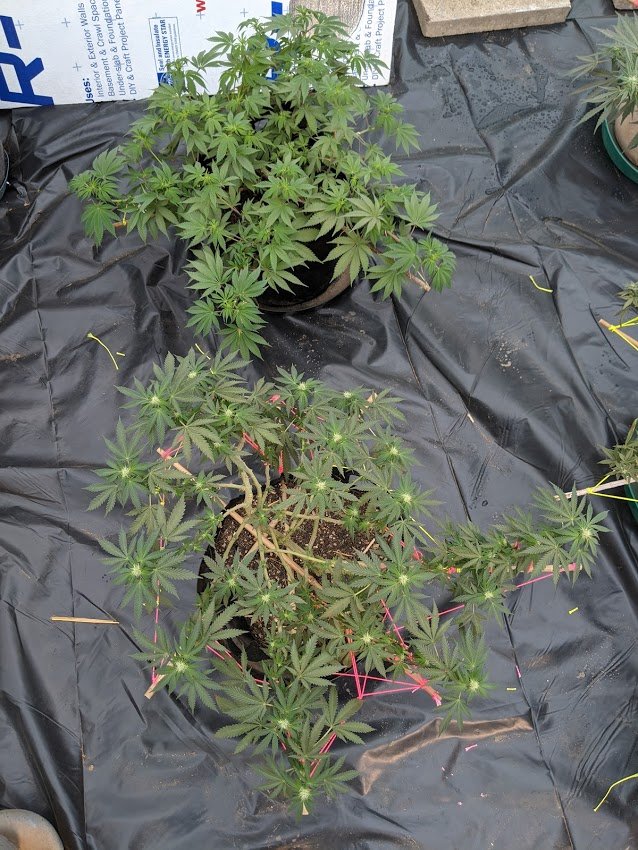 So turns out my Star Girl is actually Royalty. How'd you like that?
So it did take a total of three days of remodel and feed plus training and retraining of most all the ladies.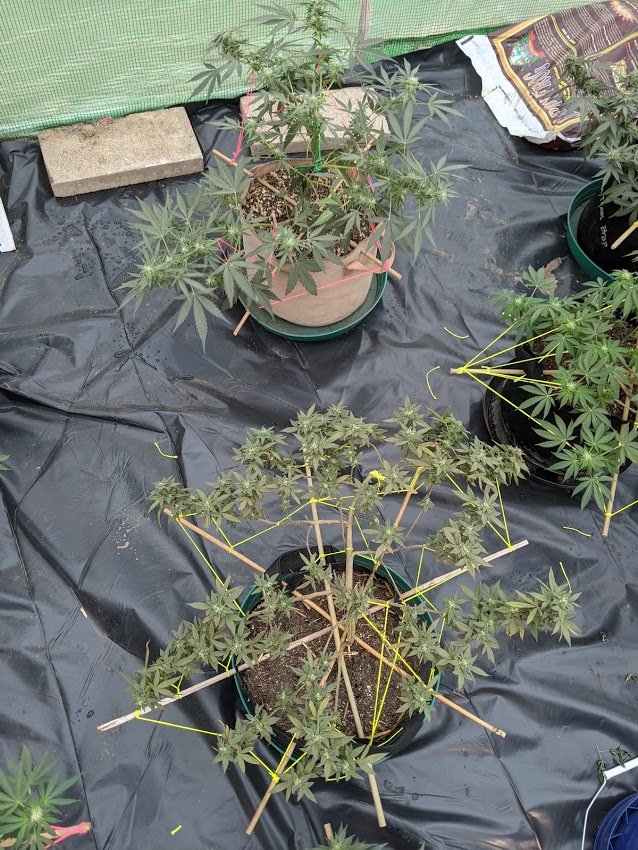 That one leggy looking Larry OG up there went thru two sessions to get her opened enough to my liking for light to get further. Look at the long fluffy hairs, love to watch them change and grow.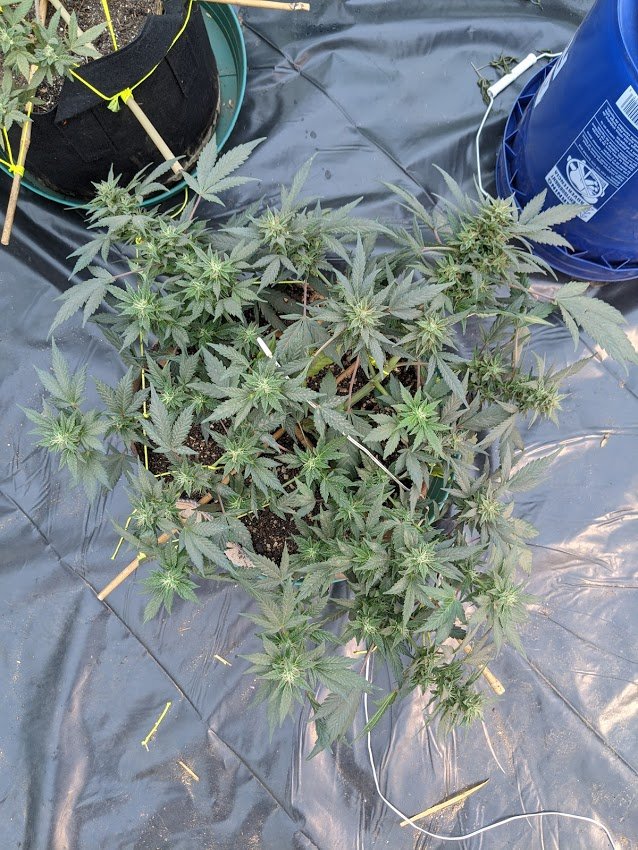 This is another of her sisters she was under the rope from the beginning so she seems much tighter and stubby. Beautiful.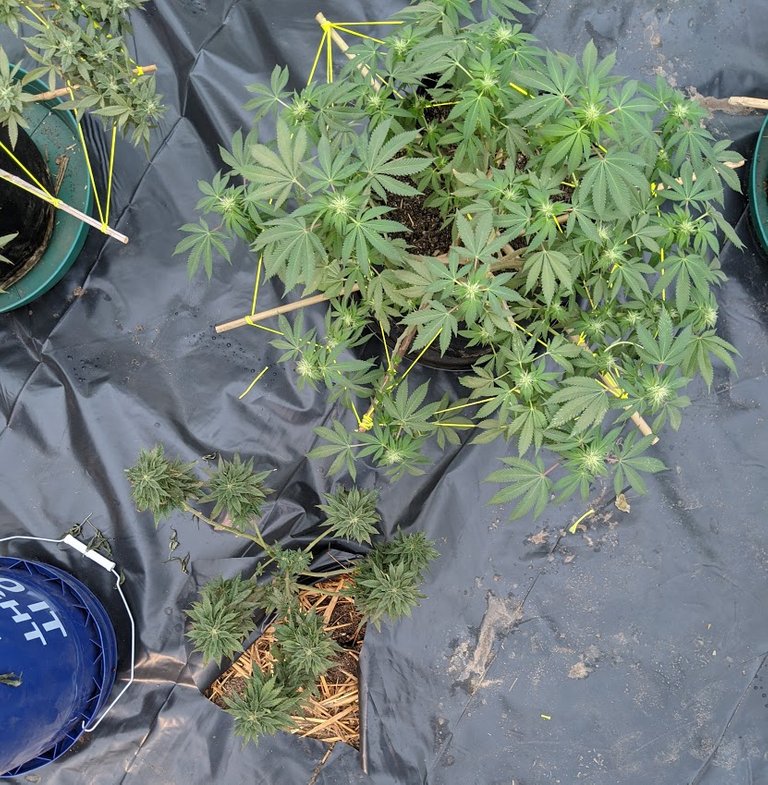 These ladies are doing well, well the lady in the ground I'm not sure what's going on with her but if she need more time then so be it. This other lady is Sour D and coming strong, pulling tight on the newly placed bamboo stakes, love when they show so much strength.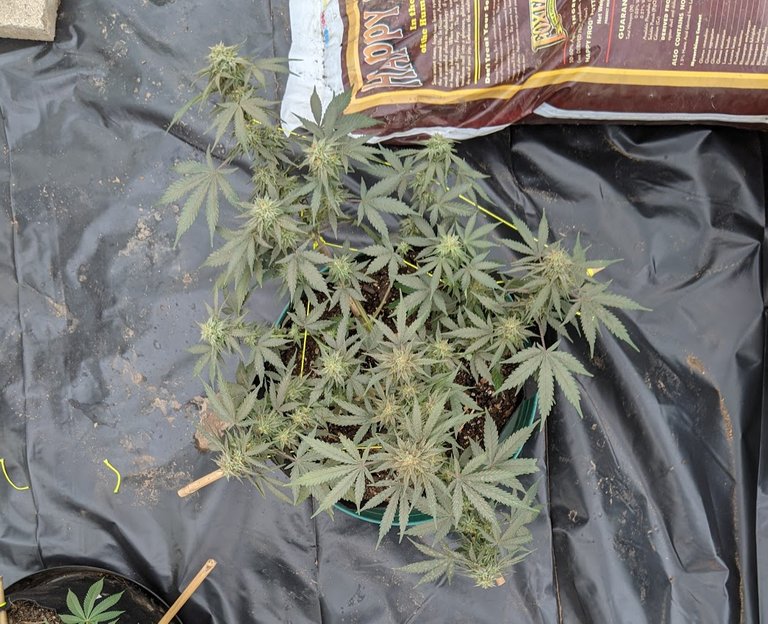 Did you guess it, you guessed it. We'll get back to her soon.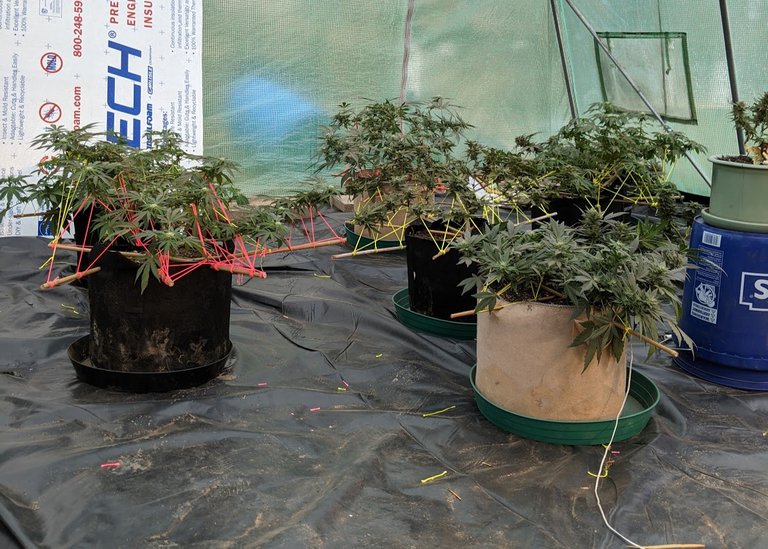 A little side/height profile.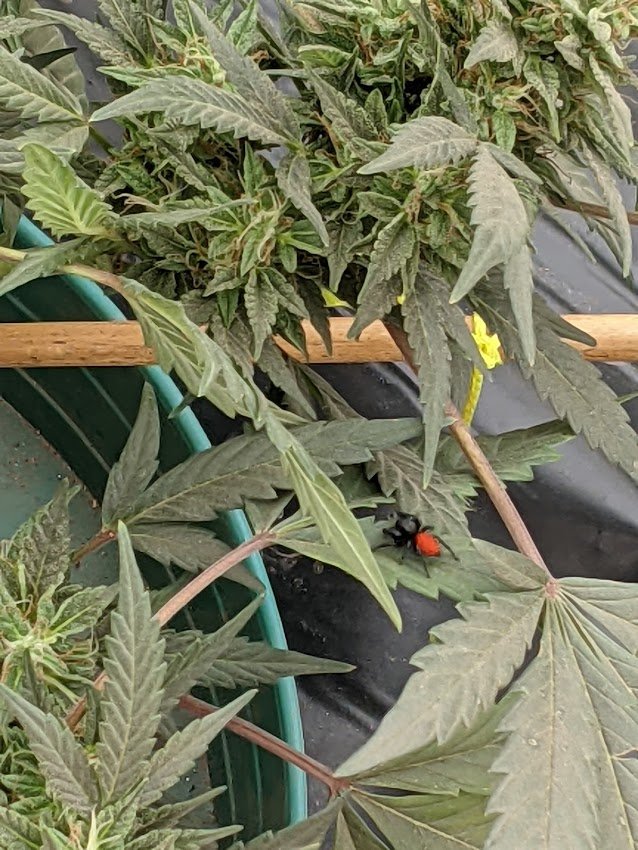 Found this predator in the garden as well love a jumping spider long as it don't jump on me.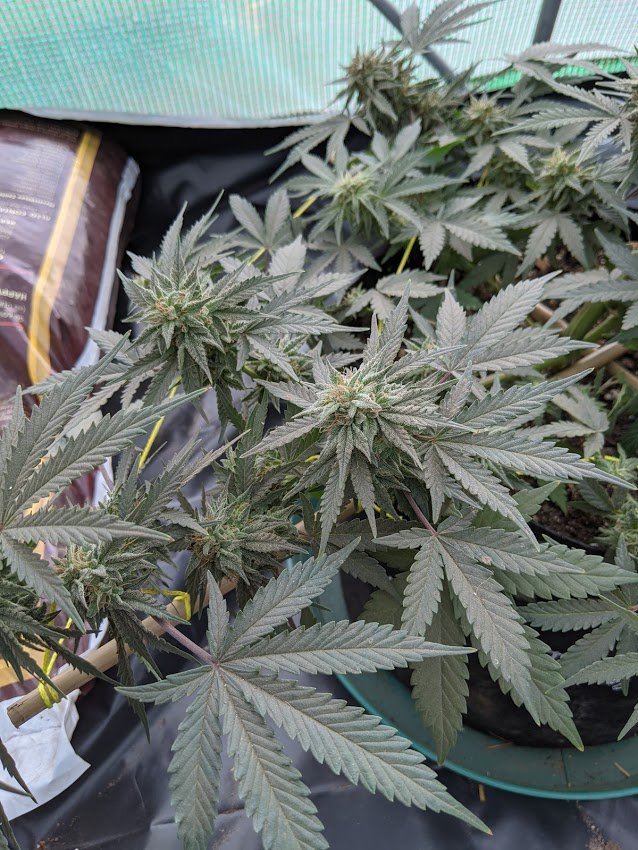 We did come back to Her did you guess?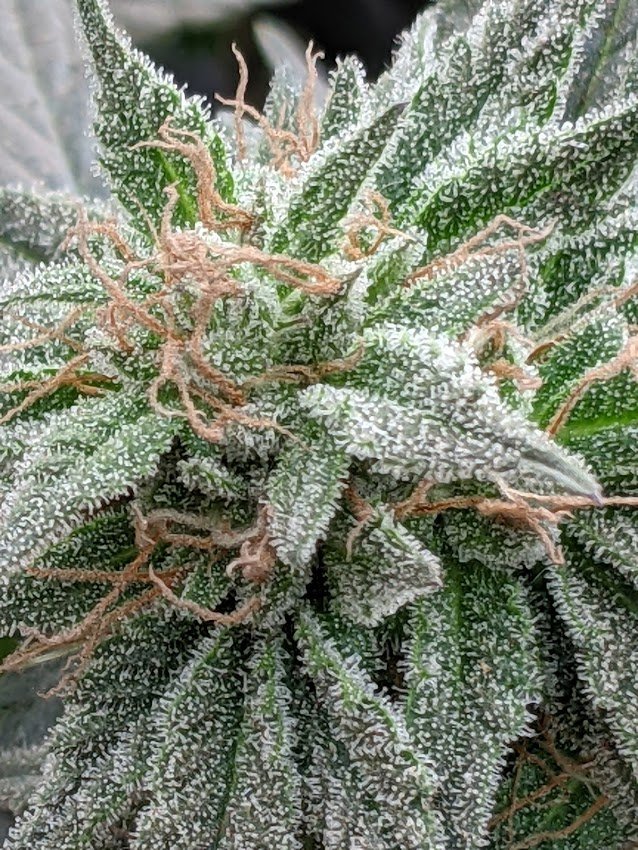 Yep that's the frosty tips on the most mature Larry OG in the crowd, scopes going to be out over the next few days to make sure and keep them at that sweet spot in harvest, getting close.
Meme found on web.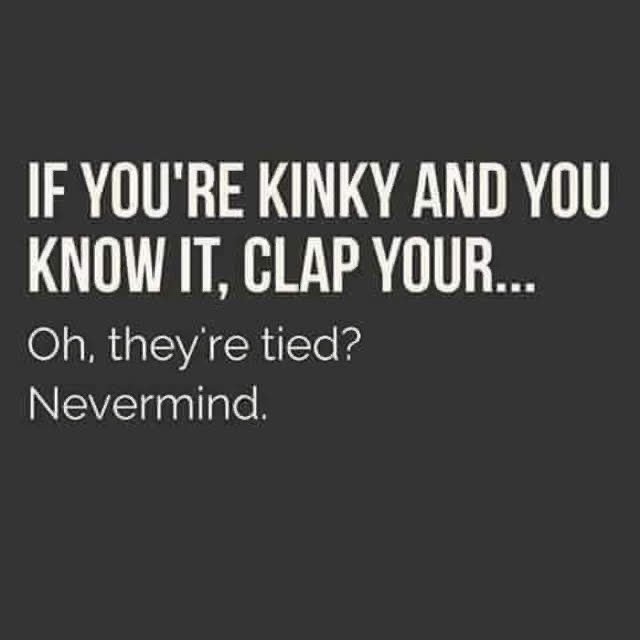 Knottydaddy, Tied Off