---
Hi Everbody, (Simpsons: Dr. Voice)
The grass is dry and I spent all last night trimming and smoking. I went to bed right before the "Morning Bowl" post...that's how long trimming took and I'm still not done.
Check-Out the clip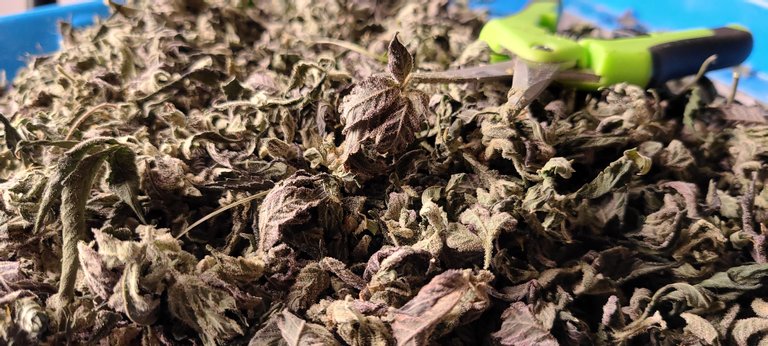 I trimmed the Jungle Boys and one of my Monster Clones...
Jungle Boys, LA Kush Cake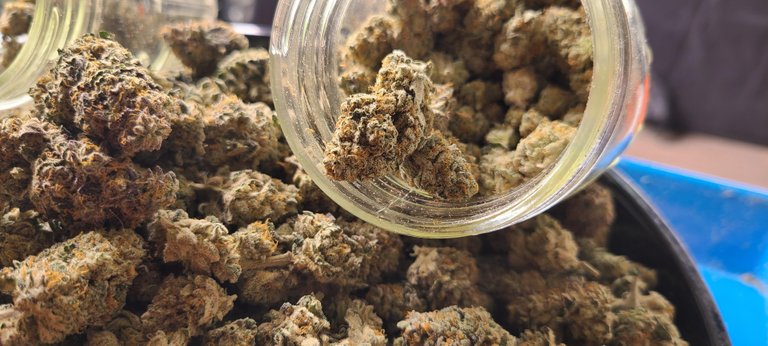 The Jungle Boys: 4 plants, less than a 100g. I rushed the Jungle Boys while going to flower so I was left with very small plants. The goal for the Jungle Boys was to get the best out of the bunch, so I am keeping one as a mother for clones as this was the clear winner: Didn't herm, has the best smell and is taller than the other 3 plants.
Purple OG Kush, Bag Seed Monster Clones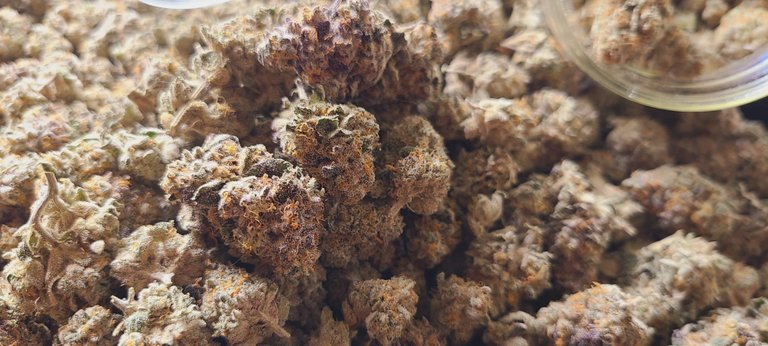 The monster are half way trimmed. I trimmed 4 plants out of 6 plants. Two of the biggest plants left to finish. I will finish-up tonight.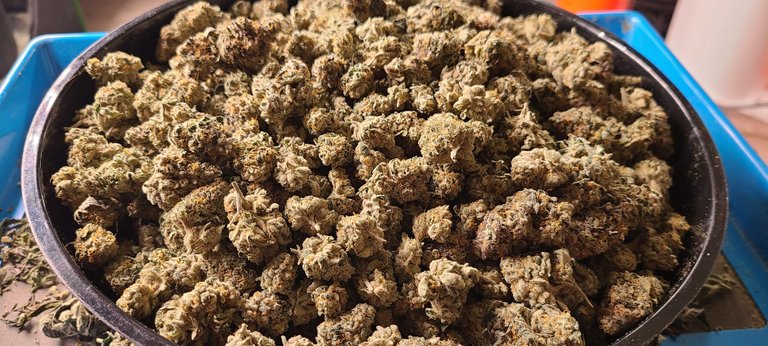 The taste and smoke are at about 70%, I will continue to cure for the next month to getter better taste. The OG is some gas-dank and the Jungle Boys are small bangers, they have a very heavy hit with a taste I can only describe as melon. In flower they smelled more like grape, but the tast is just like melon.
Wieght:
Jungle Boys - 4 plants-100g
Monster - 4 plants - 230g
I will do part two tomorrow for final weight.
Thanks,
---
▶️ 3Speak