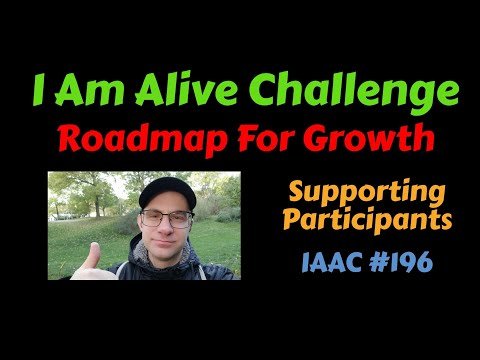 ---
Hi there and welcome to my vlog, my name is Erik Gustafsson and I go by the handle @flaxz on DTube, CTPtalk and Hive.
Note: I had to upload this video to Youtube and then post it to DTube because their file upload just keeps failing.
I Am Alive Challenge - Roadmap For Growth - Supporting Participants
In this video I talk about the #IAmAliveChallenge, and how I have laid out a roadmap for growth by helping particicants to succeed.
It's really all about supporting participants, get them started on Hive and in the #IAmAliveChallenge, and then help them to grow from there on, and I have summarized this in 3 points.
Get people started with the #IAmAliveChallenge, and also signed up to Hive if they are not already part of it, supporting their growth as content creators, plus also grow enegagement.
Helping particiants to start making videos, this will greatly elevate their growth as content creators, and also help them to grow on Hive, and the video guide that I have promised will also soon be out, though a bit delayed still due to the Hardfork.
Introduce participants to affiliate marketing through the I Am Alive ebook, it is free to download, and all affiliate links inside are also free to rebrand with instructions inside on how to do that, and it can then be used as a Lead Magnet to build an email list, and this is what can with time and hard work be turned into a full time income, plus it also brings more people to Hive and to the #IAmAliveChallenge.
So this is the roadmap for growth, focus on supporting the participants, helping them to succeed, and spread that to more Hivers, and also bring more people to Hive.
Watch the video to get more details.
I Am Alive - Day 196
It is now my day 196 for the #IAmAliveChallenge, and you can read how it started and how to join in this guide, I Am Alive Challenge - The Guide.
This is all about celebrating that you are alive despite the hard times we now live in, and to share that with the world and the Hive blockchain, you are alive, and that matters.
We Are Alive!
Enjoy Watching The Video!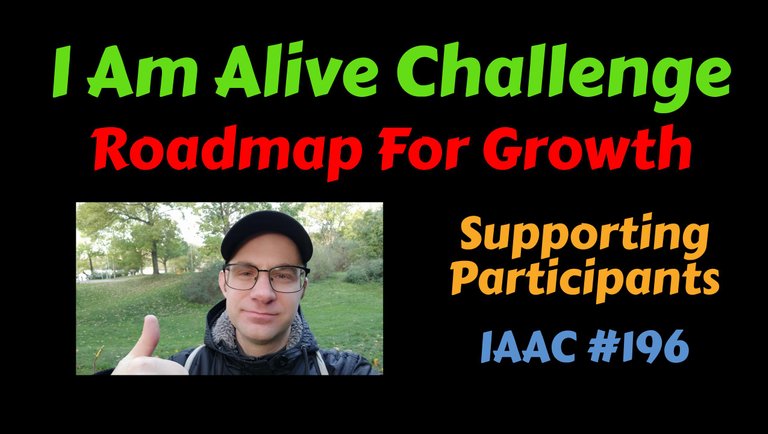 Made in Desygner
Stay safe, awesome and alive!
Sincerely,
Erik Gustafsson
This is my own personal opinion, do your own research before investing, and seek legal counsel if uncertain.
---
Credits For Music
Royalty Free Music from Bensound, track Hey!
---
The 4 points to join the #IAmAliveChallenge.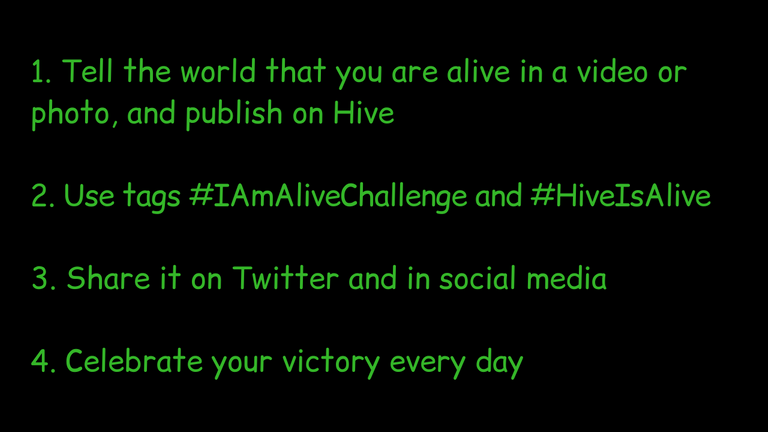 Made in Canva
---
---
Hello #hive 🖖