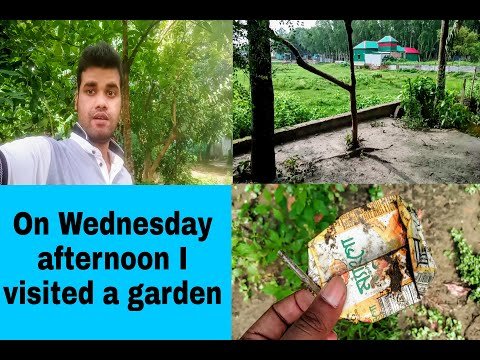 ---
Welcome friends.Welcome back to my another vlog.And happy Wednesday from Bangladesh.Today is Wednesday 09 June 2021 (আজ বুধবার ০৯ জুন ২০২১).
This Wednesday afternoon I visited a garden.Originally it was a tree garden.However, there are beautiful green nature around the garden.The garden is located beside to my friend's house.So this afternoon I went to enjoy the beauty of nature in that garden.I made a video in the garden while enjoying the beauty of nature.I shared the video with you here.You will see the beauty of that garden in the video.
Also in the garden I worked on @cleanplanet
While visiting the garden I saw some polluted garbage.So I collected those polluted garbage from the garden and threw them in the dustbin.In the video you will see the moment of my cleaning mission.Hopefully you all watch this video.@cleanplanet - 09/06/2021.
Thank you
---
▶️ DTube