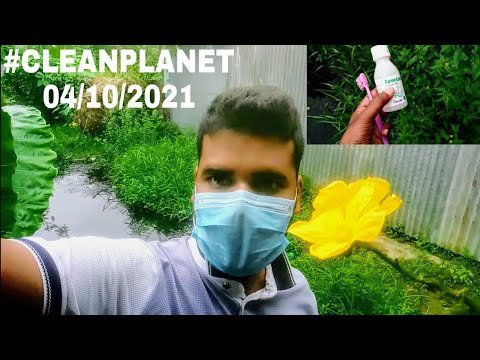 ---
Welcome friends.Welcome back to my another @cleanplanet walk.And happy Monday from Bangladesh.Today is Monday, 04 October 2021 (আজ সোমবার ০৪ অক্টোবর ২০২১).I hope you're having a great day.
Friends, today is Monday.I woke up at seven this morning.After waking up I went into the middle of outdoors nature.In the morning I went to visit one of the green nature places in our region.There was lot of green nature in that place.There were green plants and flowering trees.While walking there I saw some polluted garbage.They were very polluted garbage.That garbage is very harmful to our nature.So this morning I decided to clean up that green nature place.So I collected that polluted garbage from there and threw them in the dustbin.I made a video while collecting polluted garbage from green nature.I shared the video with you here.In the video you will see my nature cleaning mission this morning.See my nature cleaning mission in the Monday (04-10-2021) morning🖕.
Finally I will say, Save the nature.
Thank you
---
▶️ DTube