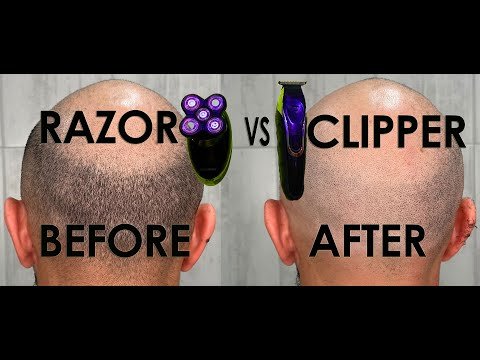 ---
#balding #wahl #clippers #electribrite #electric #razor
The Wahl Balding Clippers Vs 5D Electribrite Electric Razor which one is best?
Save yourself time and money by cutting out one step in your hair care routine. Male grooming is just as important today as it has ever been and in a pandemic you now have to look after your own hair care aand wellbeing.
Home hair cuts have become the norm.
Description:-
Wahl Hair Clippers for Men, Elite Pro Head Shaver Men's Hair Clippers with Secure Fit Premium Cutting Combs, Professional Quality, Corded
Affiliate links you will pay the same price and can help support the channel
https://amzn.to/3pwGP1g
Description:-
Electric Razor for Men, ElectriBrite Bald Head Shaver Rotary Cordless Nose Hair Beard Trimmer Clippers Facial Cleansing Brush Waterproof USB Rechargeable Men Grooming Kit with 5D Floating 5 Razor Head
https://amzn.to/3cn952A
The Electribrite bald head shaver for men comes with 4 detachable heads for trimming your hair including clippers, nose and ear hair clippers also can be used by women for leg hair etc.
This bald shaver is 100% waterproof so it can be used for dry shaving or wet shaving even in the shower with shaving gels.
---
▶️ DTube