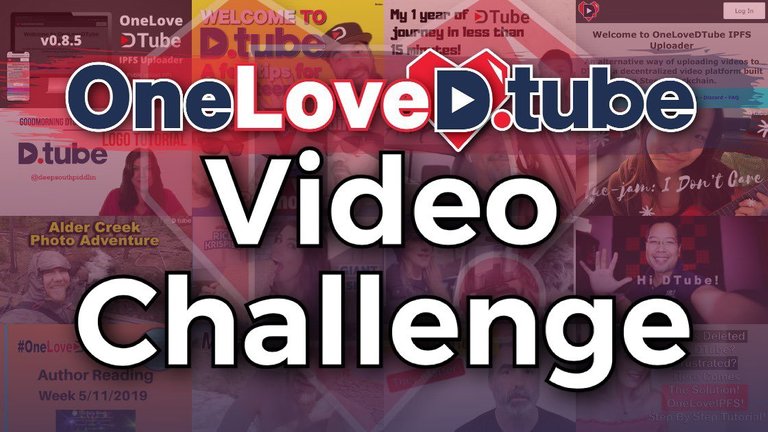 ---

Are You As Excited As We Are?
about
and


It has been a little while since we at #OneLoveDTube have made an engaging appearance, this is about to change and we would like to invite you all to join in. Since day one, One Love has been about inspiring and encouraging content creation. From raw to highly edited, what ever your thing is we support creativity and originality. Most importantly, we wish to share "what it takes" to "make it" here on @DTube in terms of sharing what has worked for us and educating new comers with positivity.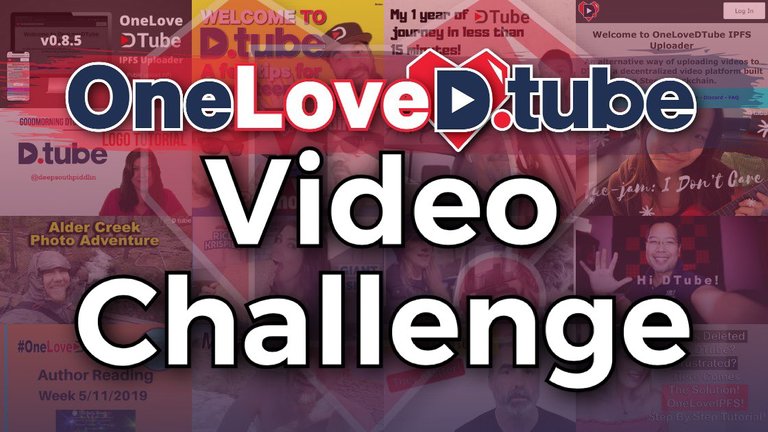 Kicking Off The #OneLoveDTube Video Challenge

Do you remember the DTube Snap? We would like to bring back something similar starting this week with the topic ...
What excites you most about the DTube Mainnet Launch or Ionomy DTube Coin Listing?
links top of post

Challenge Rules:
record 1-3 min video answering the question/questions
post directly to DTube using "File Upload" or "Peer-to-Peer" or "uploader.oneloved.tube"
post to onelovedtube tag
include "OneLoveDTube" in title
tag @onelovedtube in post
optional - Please Vote & Share This Post (liquid rewards to be given away)
optional - Social Share to Twitter using tags #dtube & #onelovedtube
share post link (and social links) in comments of this post and tag whom ever you would like to see participate, the more the merrier
(alternatively you can join our Discord Server Here and drop your video challenge links in #videochallenge tagging a friend in discord)
We want to see people getting out there and engaging.
Engagement was the defining factor to many of our early members success.
To be Curated You Must Curate!
It may be "The Golden Rule of DTube" after being Original
Engage your engagements, engage others, VOTE on good content as that is how you will earn DTube Coin while building a network around your channel and content you create.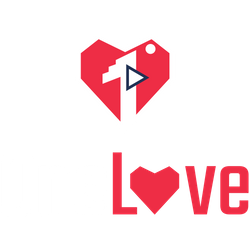 Challenge Reward:
As part of this challenge we wish to offer rewards that educate DTubers to the power of our platforms video hosting potentials starting with a fund of ...
5 HBD by @d00k13
Liquid Rewards of This Post and all further Challenge Posts
@OneLoveDTube Curation FOR ALL PARTICIPANTS - with available voting power on DTube(180.13 DTC)/STEEM(58.746+706.935 SP Delegations)/HIVE(122.731+1093.200 HP Delegations) Challenge Winners:
OneLove Curators Pick Top 3 (open to all with role in discord)
Rewards Divided Evenly As #OneLoveIPFS File Hosting ($0.087/GB/month see all features below)
To be judged after next weeks topic and post payout with its own post announcing winners. Open to all participants at any level so lets show our new comers how its done and encourage them to participate. No matter your skill, location, equipment, there is potential to create content that will fulfill the desires of our @OneLoveDTube curators and dare we say @DTube curators also ... 😘 reminder we are not DTube Team but have fully supported DTube Team since nearly the very beginning and on that note ...
Build The Future You Wish To See!!!
Lead by example right?
Can't Wait To See All Your Glorious Videos 🙏

Tired Of Your Videos Not Playing? We Have Solutions!
An alternative way of uploading videos to DTube, a decentralized video platform built on Steem, Hive and Avalon blockchain. With a competitive $0.087/GB/month you will get full access to our creator tools including our IPFS Discord Pin Bot, DTube Uploader, Thumbnail Swap Tool.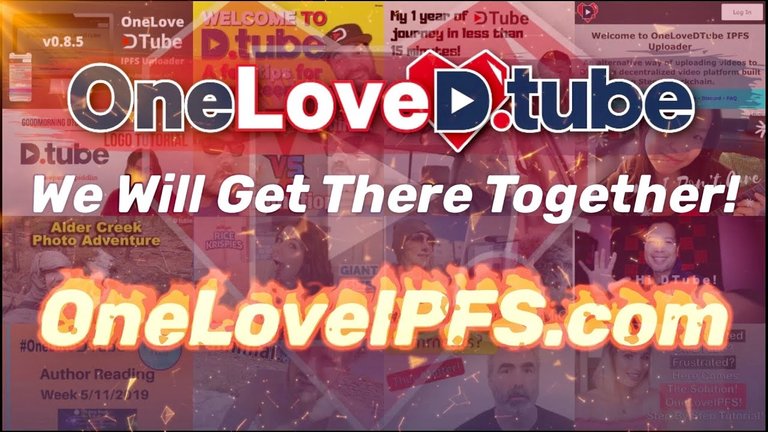 Videos Playable Forever, Faster Playback, High Quality Thumbnails, Thumbnail Swap Tool, 0% Beneficiary (exclusive to uploader.oneloved.tube interface), Add Beneficiary To DTube Posts, Create Steem/Hive Post & Upload Images Within Our Uploader, Skip Upload & Rendering Queues, Use Upto 7 Post Tags, Resume-able Uploads.


Roadmap:
Support for Alive, a decentralized multi-chain live streaming protocol
User settings for customizing upload threads, API nodes etc
DTC payments in Shawp
Schedule videos
If you have any enquiries regarding our uploader, feel free to contact us on our Discord Server.
"We #OneLoveDTube are a group of content creators aiming to support creativity on DTube and the platform alike by manually curating content while providing IPFS backup solutions that keep videos playable forever!"


We Will Get There Together

---
▶️ DTube
▶️ IPFS