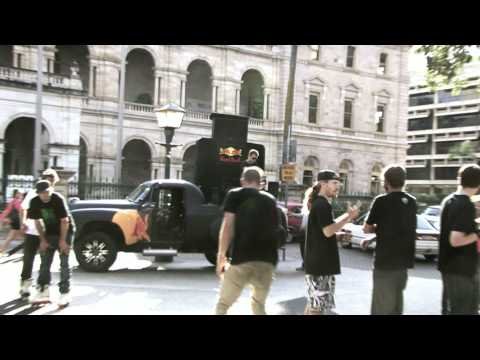 ---
I hope everyone's week is going great!
Click on the image above to watch the video🤘
Here is a promo edit we cut together from a street skating comp I used to hold called Right 2 Roll.
I am about to release all 10 Right 2 Roll street edits in the new year, so I thought lets get the hype going with this Right 2 Roll 8 clip.
Right 2 Roll is a real street comp were rollerbladers from all over Australia meet up in Brisbane city and battle it out in the streets to claim the right 2 roll.
Up for grabs is the infamous Right 2 Roll Belt, Cash prizes and street credit.
It is always such a crazy day! Through out the day there are multiple street spots, hand rails, gaps and ledges through out the city, so here is a little glimpse of the last spot from Right 2 Roll 8 the famous Botanical Gardens hand rail.
I also sweet talked red bull into setting up their DJ truck at the top of the stairs to get the crowed hyped! was such a awesome event!!
Stay tuned to the full edits from Right 2 Roll 1 all the way up til Right 2 Roll 10.
Happy landings!
---
▶️ DTube