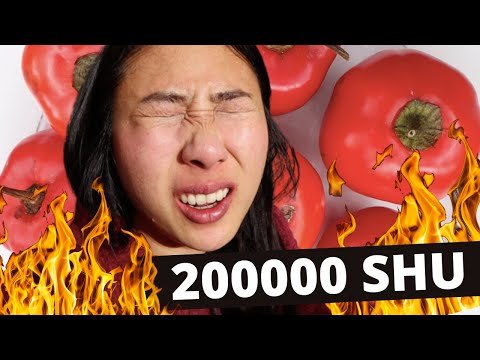 ---
PERUVIAN ROCOTO CHALLENGE 🔥 EXTREME SPICY REACTIONS Hot pepper challenge | Celebrate 5000 subs!
Peruvian rocoto here I come! To celebrate the milestone 5000 subs!! I'm doing this stupid / crazy / burn rocoto spicy challenge and dang, it's sure that extreme spicy reactions!!! BURN ! and quite funny too tbh :)
♡ Get $55 TRAVEL CREDIT
♡ EARN CRYPTO while browsing
---
All copy and photos are original content by me.

TO SUPPORT WITH LOVE ♡ PLEASE SUBSCRIBE!!! TO MY SUPER DUPER FOOD CHANNEL
---
▶️ DTube