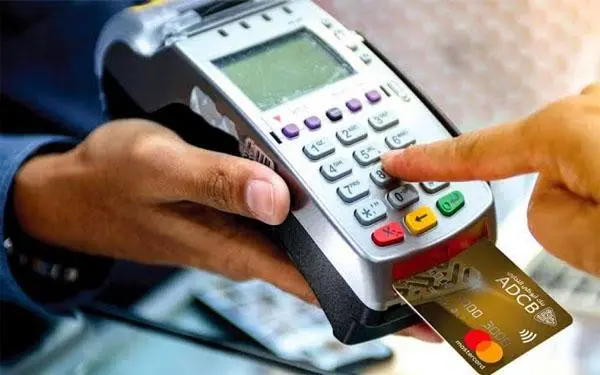 source
The central bank of Nigeria talked about making Nigeria a cashless society, that was early last year I thought they were just maybe making another headline news. Not until they came up with a redesign of the naira notes (200, 500, and 1000) notes were redesigned, and this all point to the idea of making Nigeria a cashless country. The question is are we ready for this? I never said making Nigeria a cashless country is a bad idea but is it the right time for that to happen, they are things that need to be put in place by our leaders before bringing up the idea of making Nigeria a cashless society. The value of the naira for example is in a very bad state everything just seems to go left instead of right. By trying to bring in the cashless society stuff they are going to make the already difficult life more difficult for citizens.
The Nigeria naira keeps losing its value day in and day out and nothing is been done about it. The new currency that was signed into law sometime last year by the president federal republic of Nigeria is not even in circulation the money has not been produced in bulk, therefore, making it very difficult for citizens to buy and sell. They gave deadlines for the old currency to stop being used and yet the new money can't go around, I keep asking who we offend to get into such hardship they just bring in some specific laws without considering the citizens.
And deadline given to return the old currencies is very short, banks are now very crowded and even if you want to withdraw they set a limit for withdrawals of the new currency, even POS (point of sale) charge very high for withdrawals of the new currency. They say it's because of its new currency they are charging high different from the normal amount they charge it's so frustrating.
Advantages
Even though it seems very hard now they are some advantages of the cashless society policy the government is trying to bring in, they will be fewer attacks on citizens by arm robbers because everyone will be walking with an ATM card. People with less trust in banks will have to learn to trust them. I can walk into a restaurant without cash eat and pay via transfer. Churches will have to go digital offering will be paid via transfer that's really cool it sounds kinda fun but I don't think we are ready for that now.
Disadvantages
Banks will be at high risk since everyone is saving in the bank all eyes will be on the bank internet fraudsters will be at increase. Network coverage in the country is not very strong which will make everything slow and frustrating, imagine going to the market or a shopping mall to buy stuff and after buying at the point of paying to make a transfer that will take 40 mins or in most cases 1 hour to reflect that means you will have to wait till the shop owner receives alert. the government should think of working on our network systems in Nigeria before thinking of bringing in a cashless policy. making citizens stranded in banks because of bad network or shortage of new money, life in Nigeria has really taken a different turn lately we never expected it to be this way our leaders keeps bringing strategies that will make us suffer unnecessarily.